Candles are forever connected to Christmas Eve for me. When I was growing up, our Christmas Eve service always ended with everyone singing Silent Night while the lights were turned down and our candles were lit. While we used paper wax catchers and not fancy candle holders, my Faux Leather and Felt Candle Ornament brings a touch of sentimentality to our Christmas tree. It even sways gently, so the candle does the felt equivalent of flickering.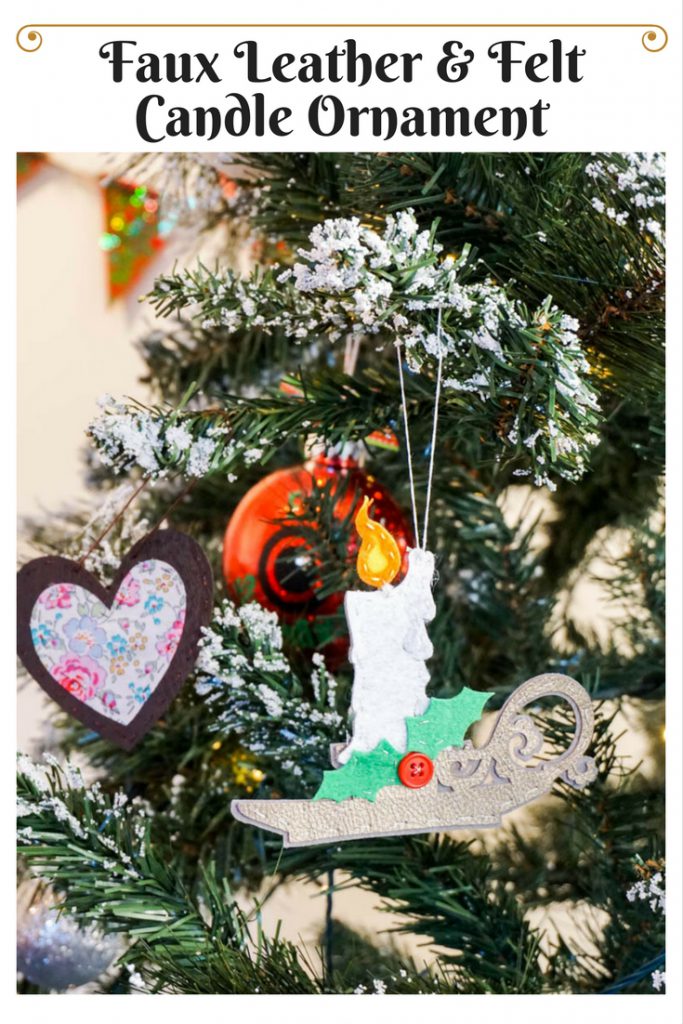 This post contains affiliate links.
Supplies:
faux leather (I used Pebbled in Champagne)
coordinating floss
red button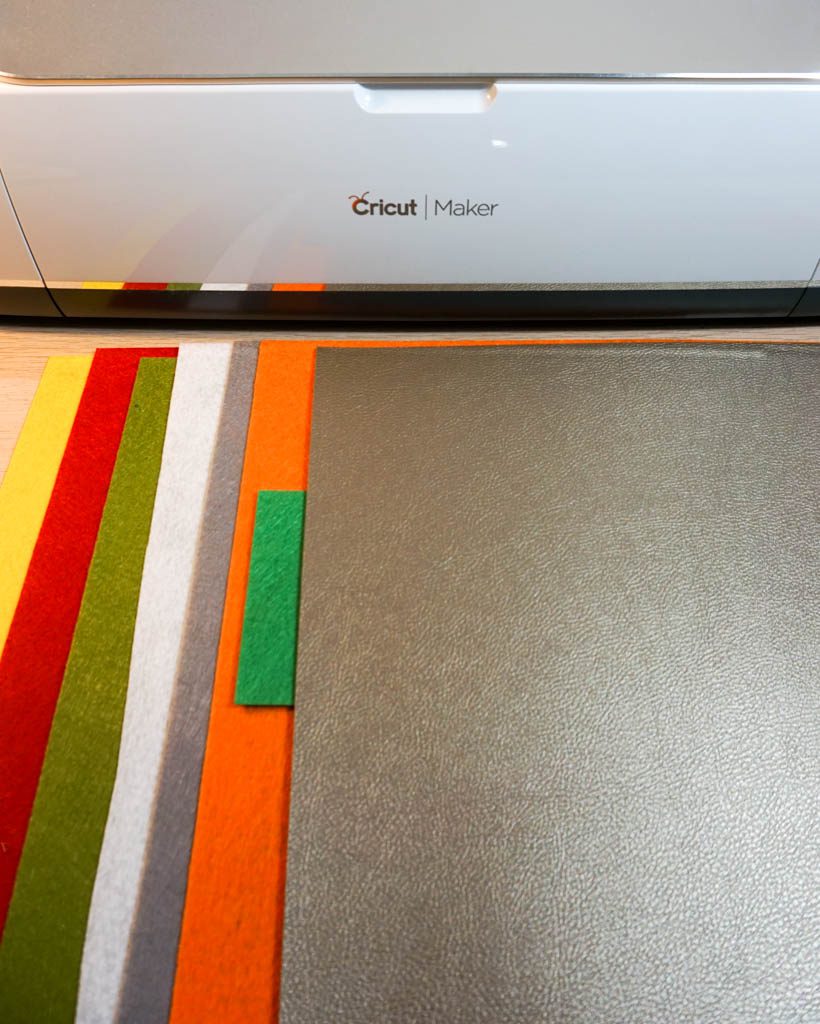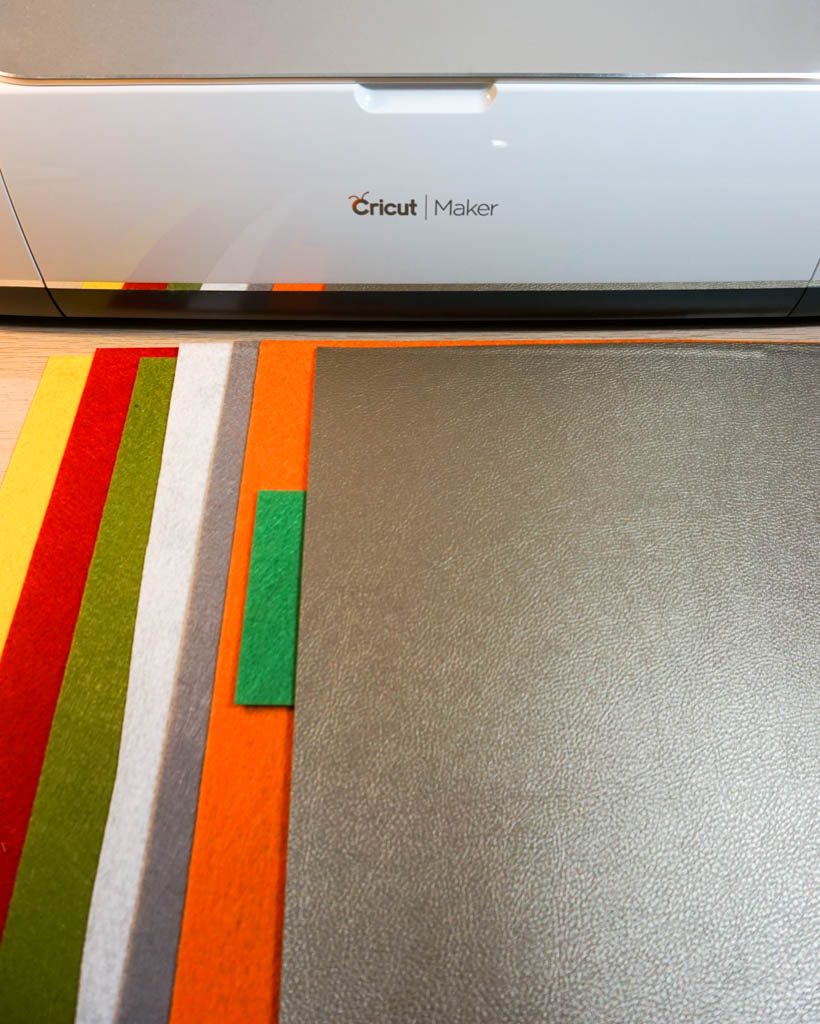 Cut out all your pieces. You can obviously choose what color candle you want! Just make sure that for each bit of the candle (minus the holly leaves), you have at least two layers or it will be too flimsy. You will need to switch the blade and material when you cut the faux leather.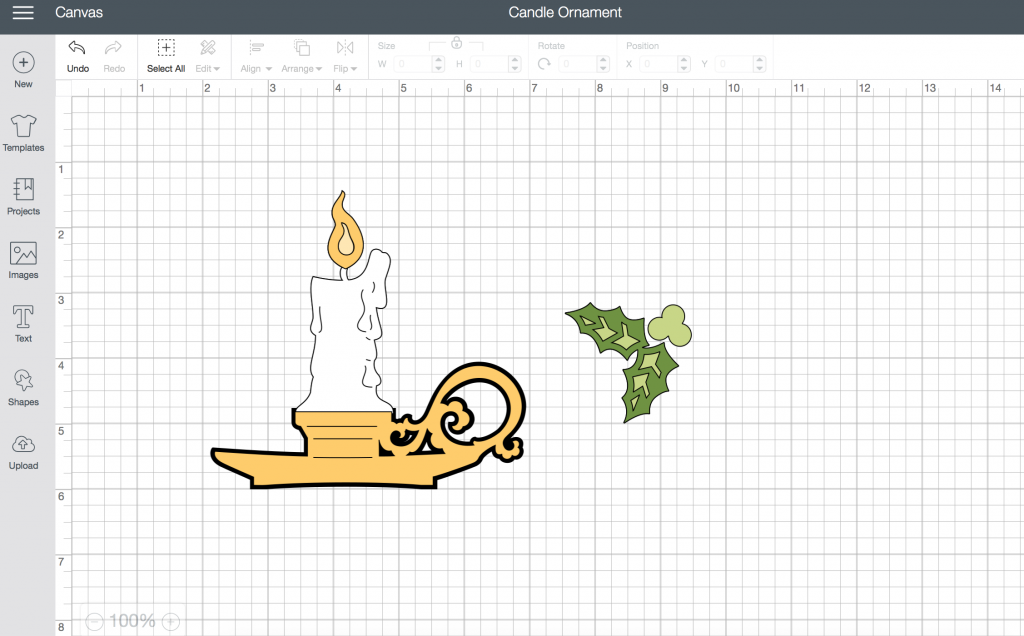 When all the pieces are cut out, start assembling!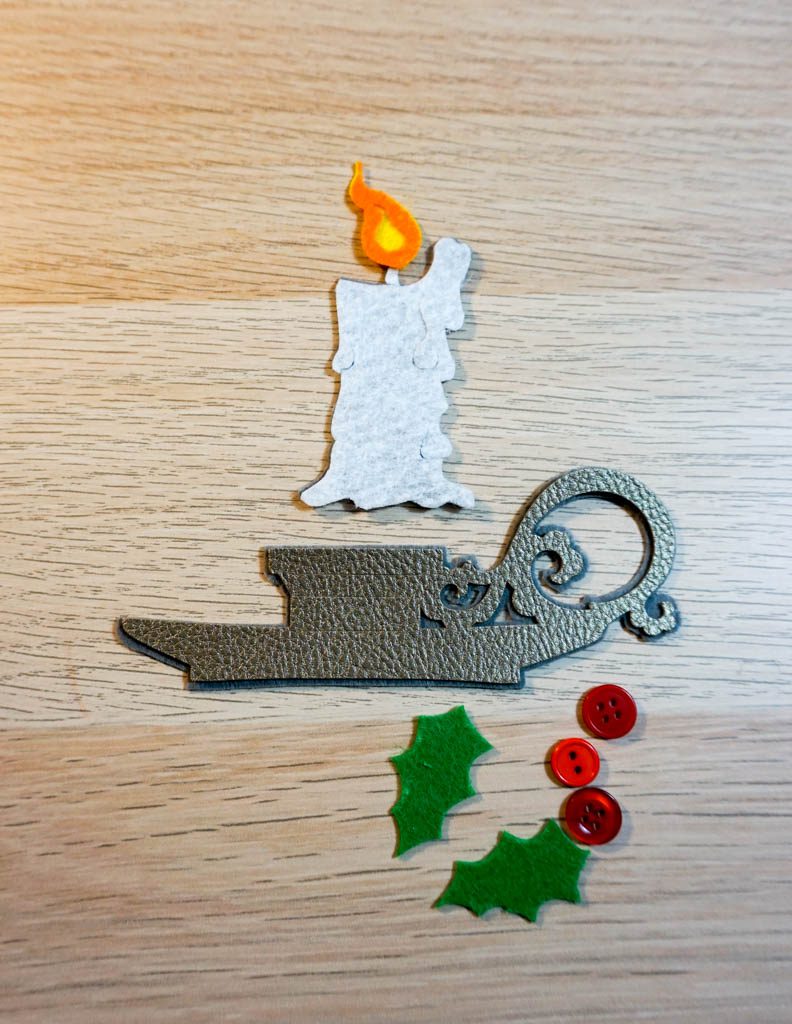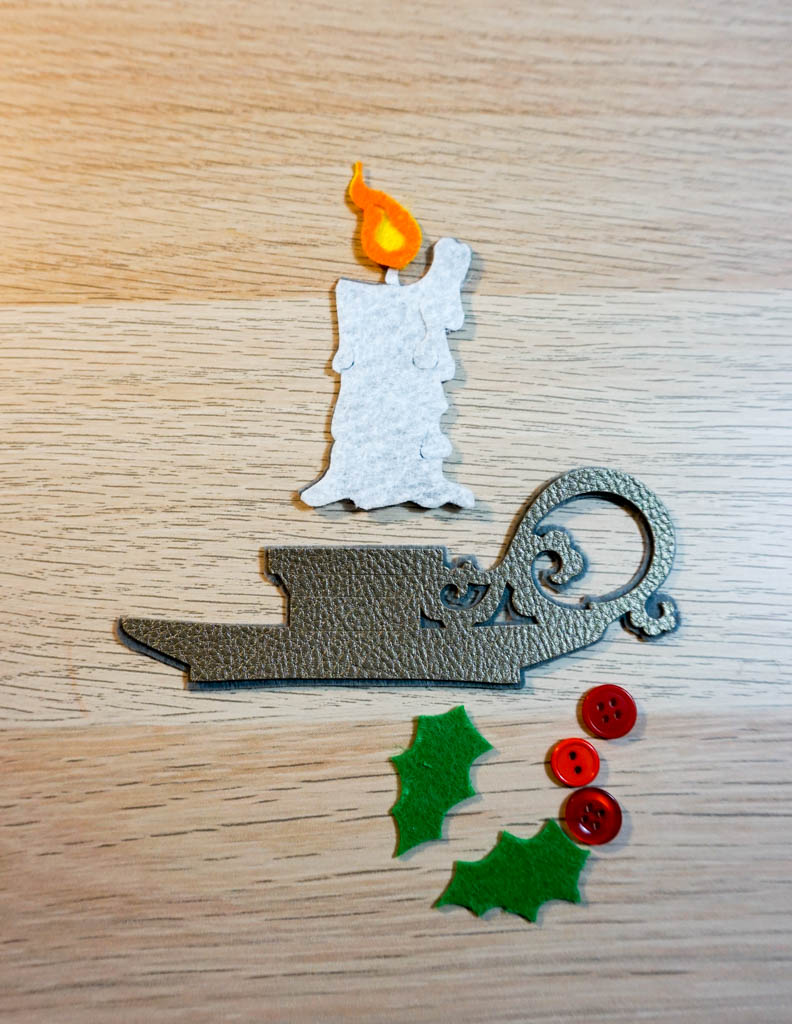 I used a single strand of metallic thread to stitch everything together. I don't think felt glue will work overly well for this ornament because some of the pieces have very little space to be attached.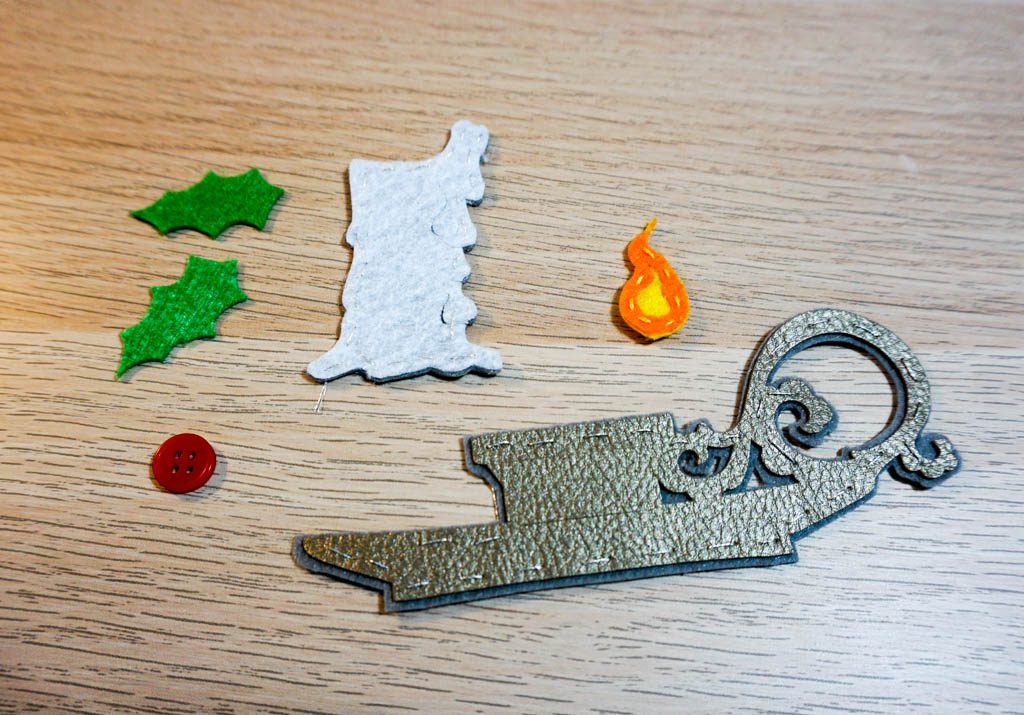 Finish the candle off with the holly.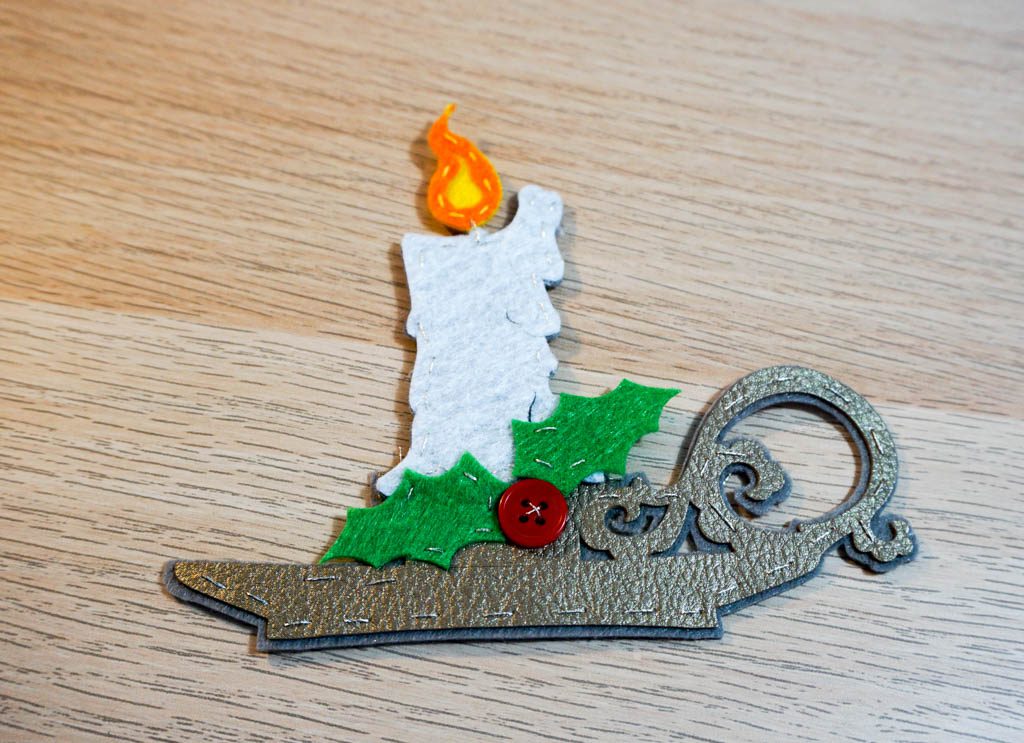 I strung up my Faux Leather and Felt Candle Ornament with a loop of white thread. It's so pretty hanging on my tree and brings back happy childhood memories.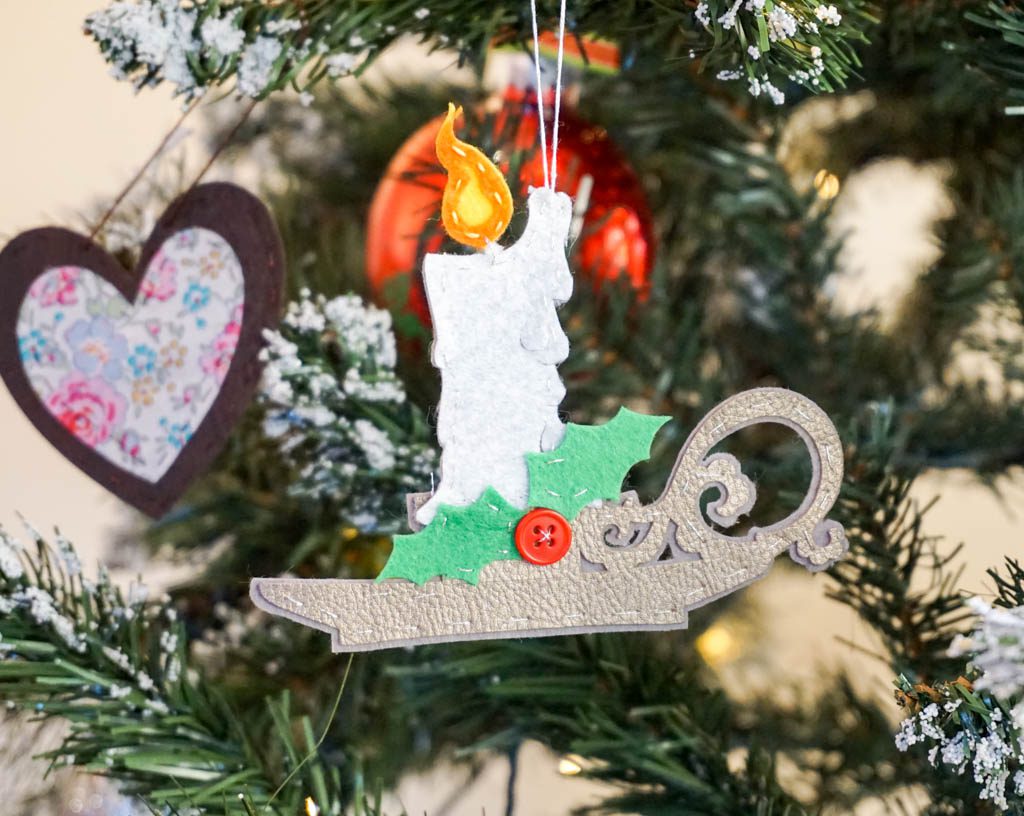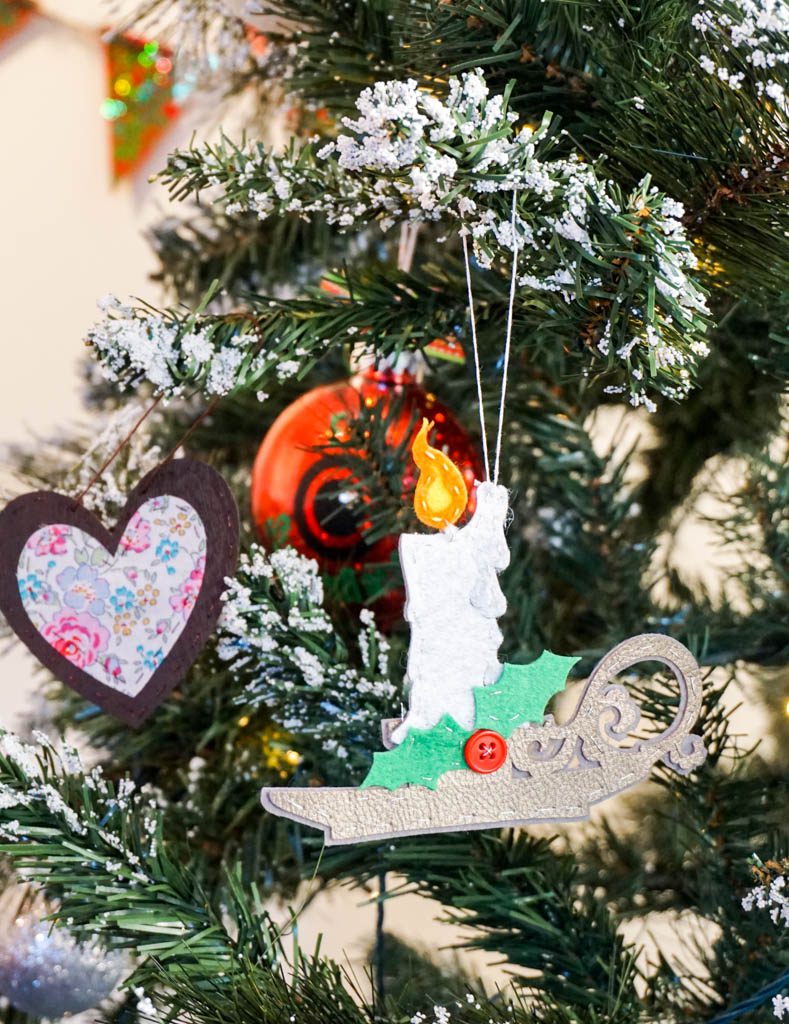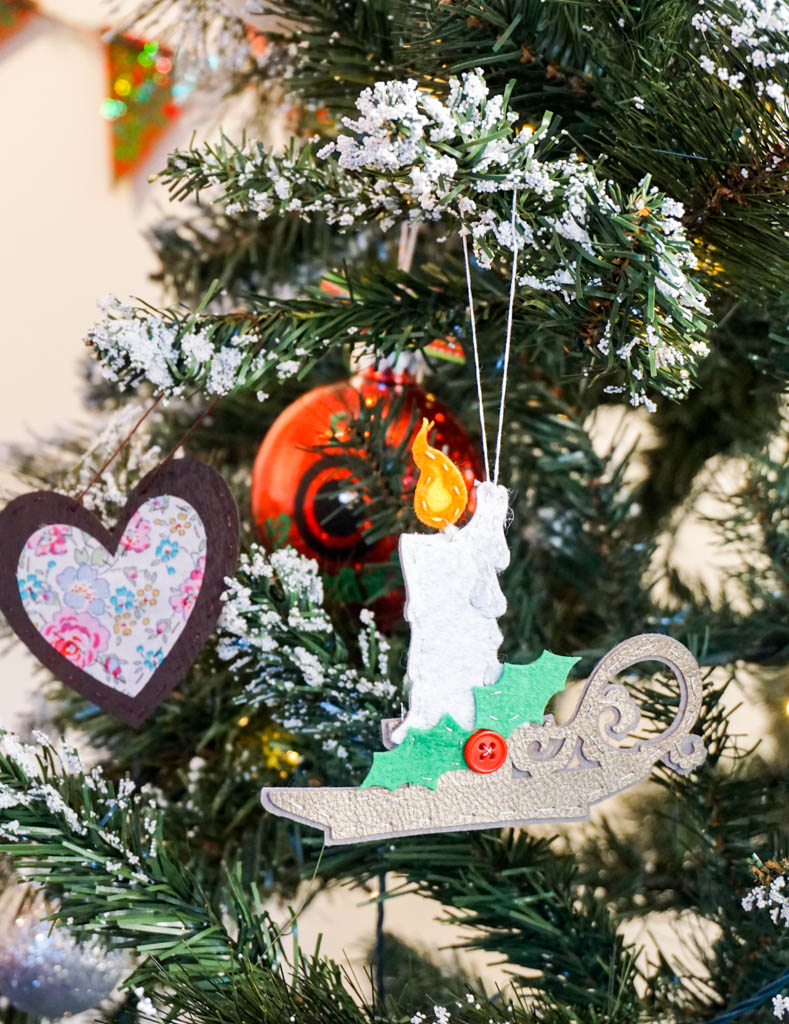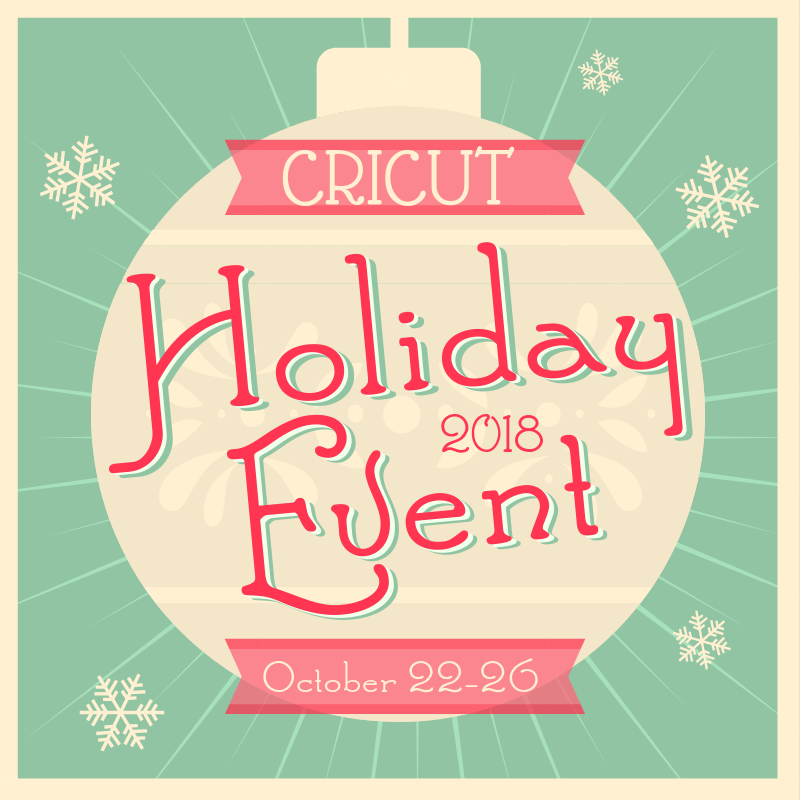 Want more ornaments you can make with your Cricut? How about these lovely snowy windowpane ornaments?!