My girls love brussels sprouts. It sounds crazy to some people, but it is their favorite vegetable and the one that they constantly ask for. Scott and I love them, too, so they come by it honestly. You already knew that I'm a pasta fanatic, so it was only a matter of time before we combined them.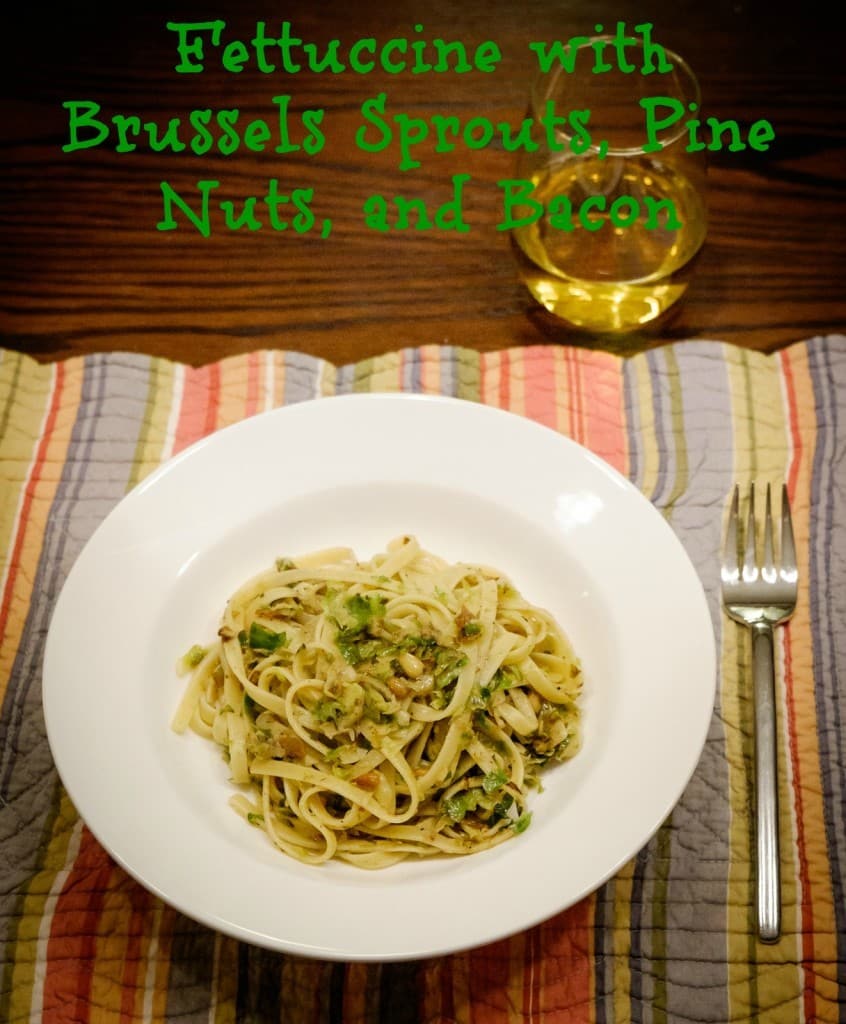 Fettuccine with Brussels Sprouts, Pine Nuts, and Bacon can be served as a main or a side. We're honestly considering making it a part of our Christmas menu this year! For two servings, you will need:
8 oz dried fettuccine
8 oz brussels sprouts
1 oz pine nuts
4 regular or 2 thick-cut rashers bacon
2 tbsp butter
Prepare fettuccine in salted water according to package directions.
While the water for the pasta is boiling. dice the bacon and shred the brussels sprouts. Fry the bacon over medium heat until just starting to crisp, about 10 mins. Remove all but 2 tbsp of fat and add the pine nuts. Reduce heat slightly and saute until the pine nuts start to brown, about 2 mins.
Add the brussels sprouts and butter and increase heat to medium-high. Saute until tender, about 5 minutes, stirring occasionally.
Drain the fettuccine when cooked, reserving 1/4 cup of pasta water; add both to the brussels sprouts, season with black pepper, and toss.
Serve it while it's hot! We've seriously had this once a week for a few weeks now because we're loving it so much. Fettuccine with Brussels Sprouts, Pine Nuts, and Bacon has something for everyone in my family and is awesome comfort food as winter sets in.