I have a really hard time passing up pretty food in jars. I love making it. Storing it. Staring at it. I have been known to fill pantry shelves with jars. It's one of the reasons Scott discourages me from going to farmer's markets alone now (we don't need to go into details!). He recently brought home a jar of fire-roasted sweet peppers and I think he was afraid to leave me alone after my obsession was rekindled. It was so pretty. I left it on the counter where I could take breaks from my daily puttering and smile at the pretty peppers. He informed me after a while that these were not meant to be a display piece, though, and he had plans for them.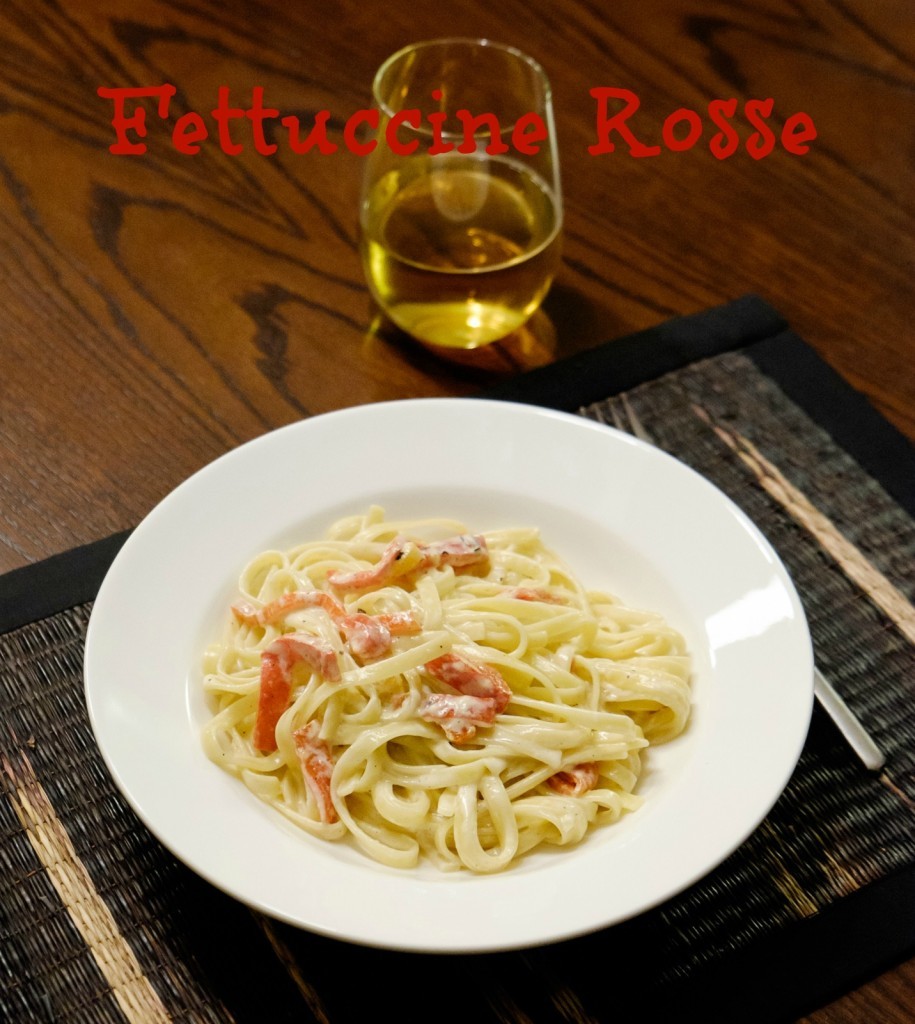 For two servings of Fettuccine Rosse, you will need:
1 tbs butter
2/3 cup cream
2 roasted sweet red peppers (blotted dry and sliced)
8 oz dry fettuccine
3 tbs parmesan cheese
black pepper
pinch of nutmeg
Cook the fettuccine according to the package directions. A little side note here–I never follow directions when it comes to cooking pasta. I put it in boiling water and grab a noodle every once in a while to taste test. It drives Scott crazy. He loves me anyway.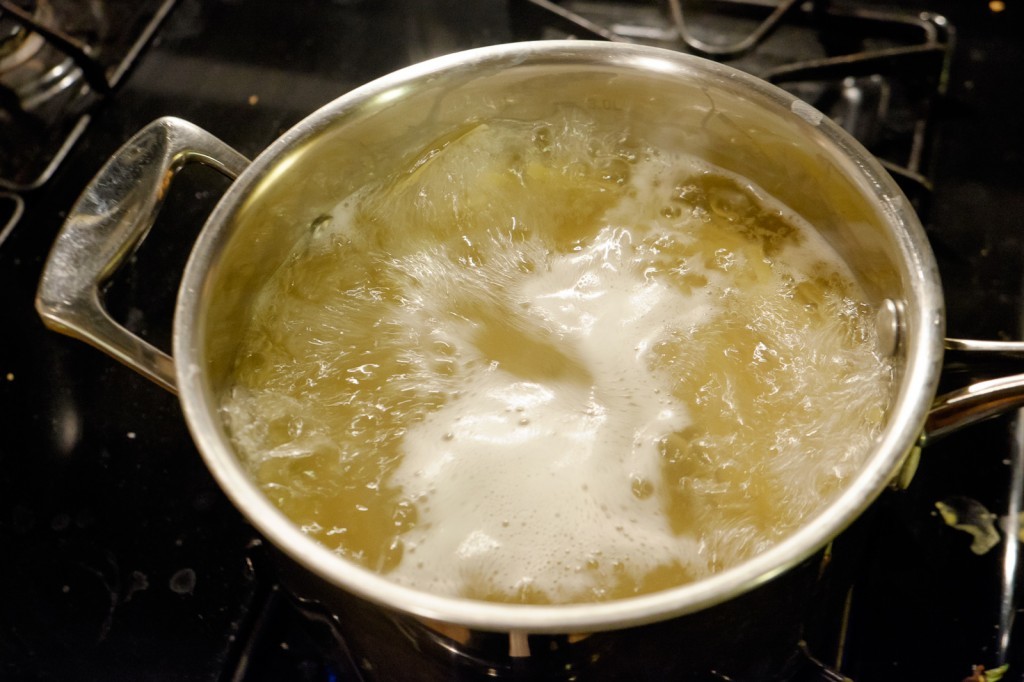 While the fettuccine is cooking, bring the cream and butter to a boil and simmer for a couple of minutes in a separate pan.
Add the sliced peppers, black pepper, and nutmeg and simmer for another minute or two.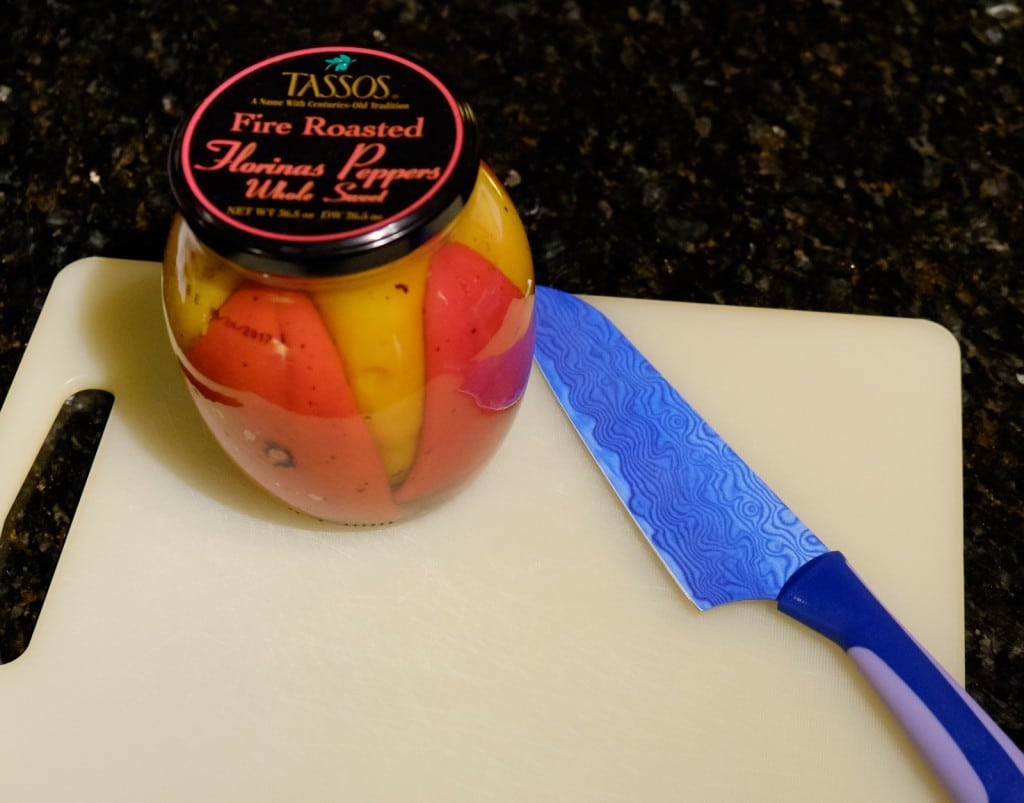 (Isn't that a pretty jar of peppers?!)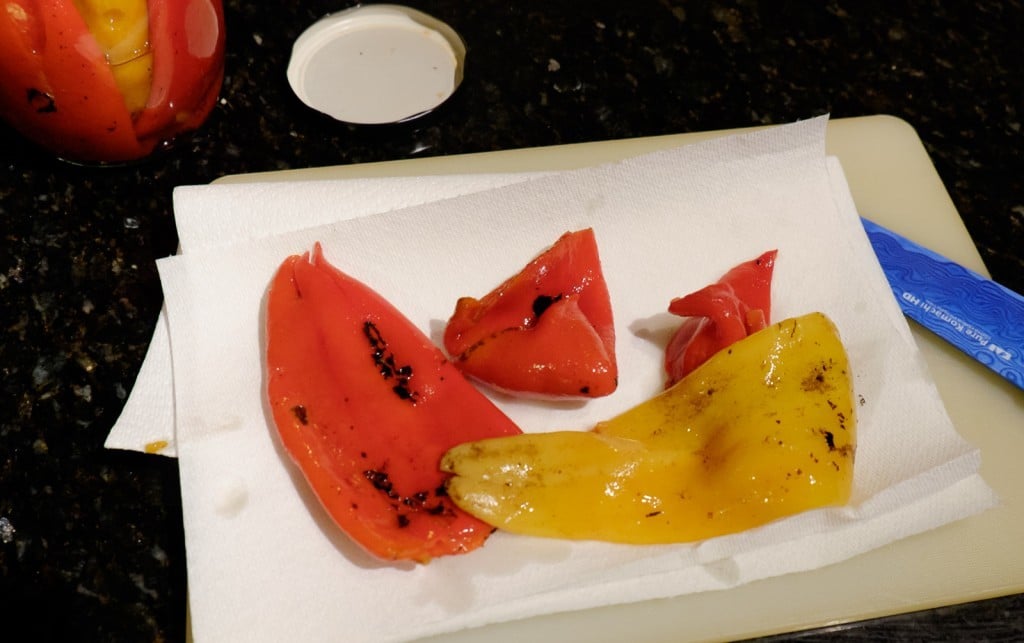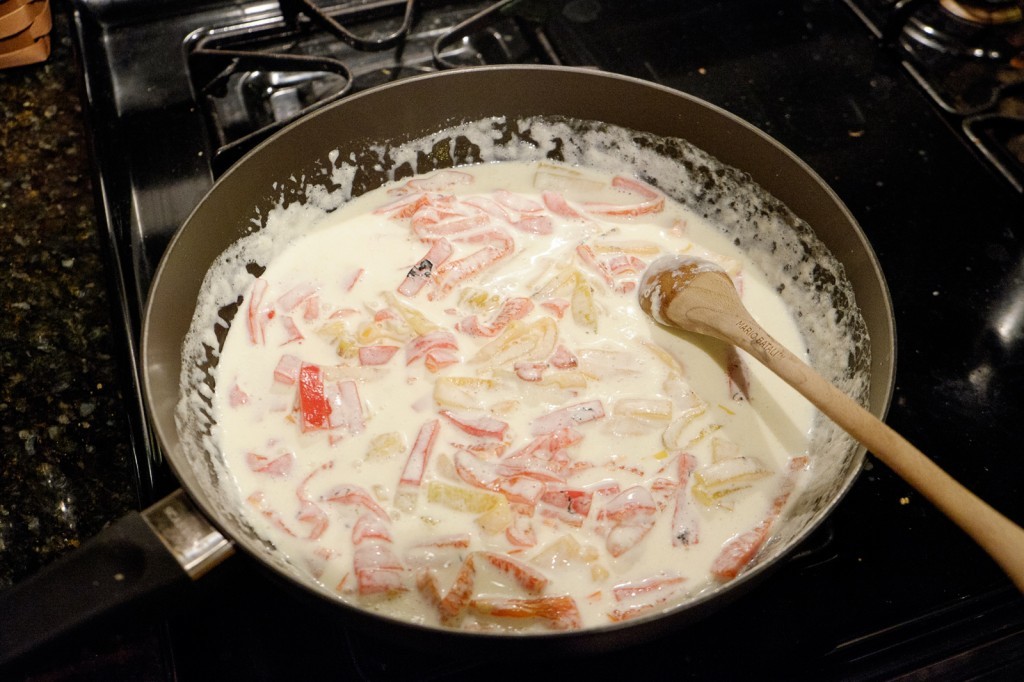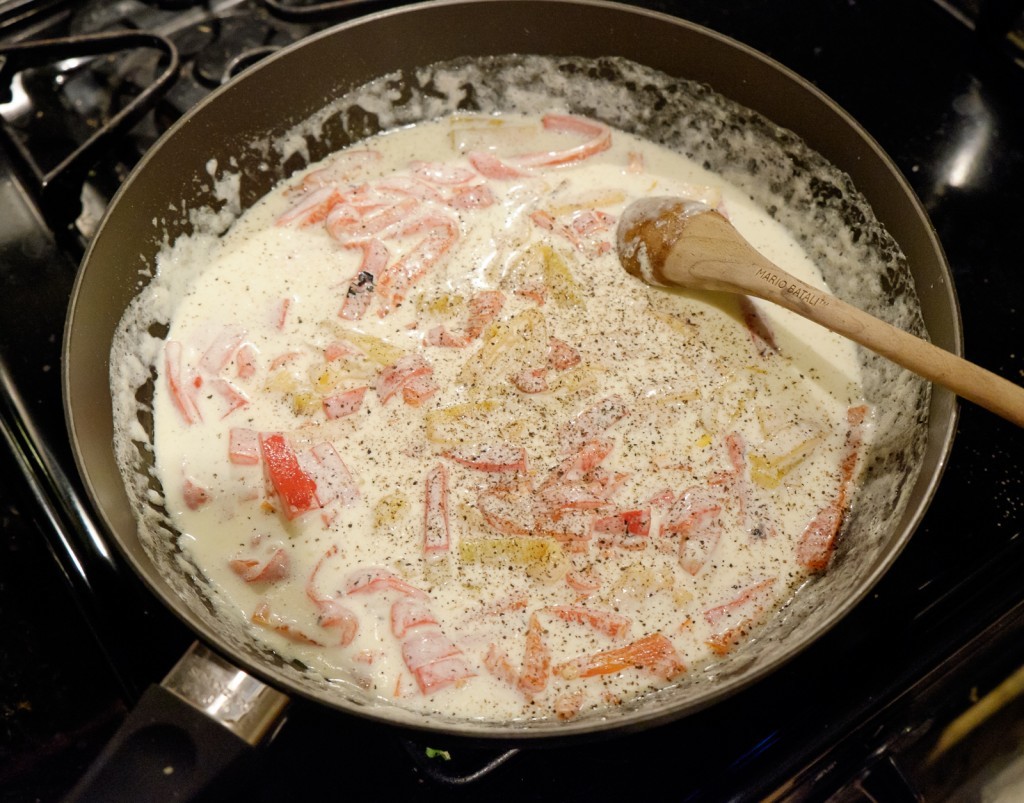 Drain the pasta, reserving a little water. Toss the pasta into the sauce.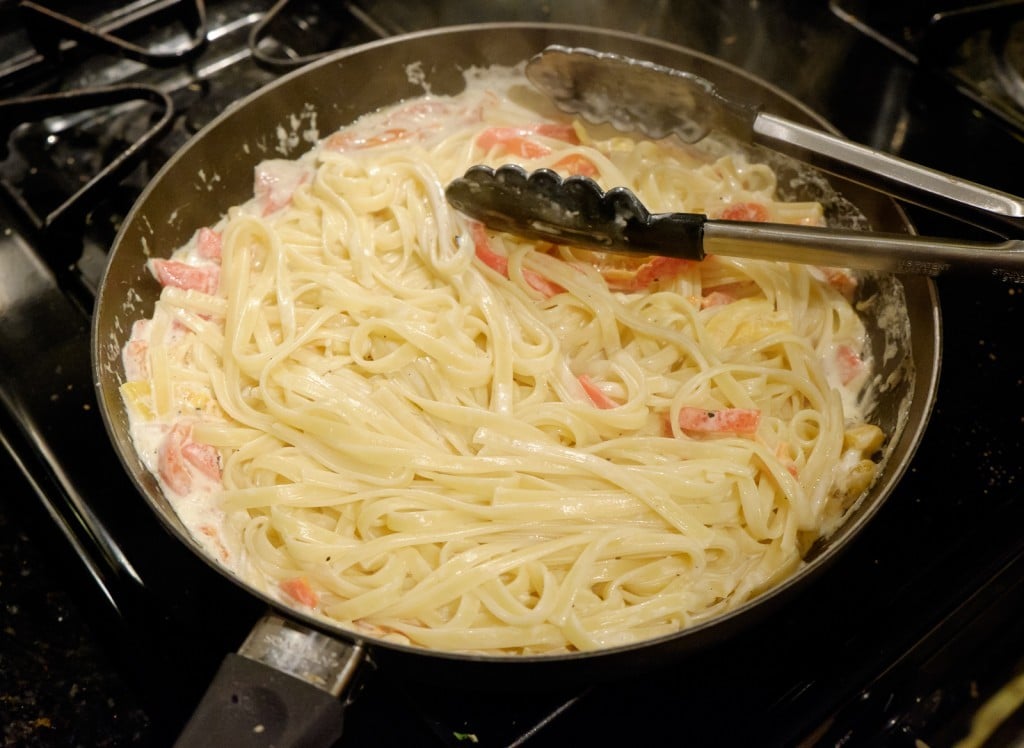 Add in the parmesan cheese. Toss the pasta with the cheese and sauce until the cheese is all melted. Add the pasta water as needed to loosen the sauce.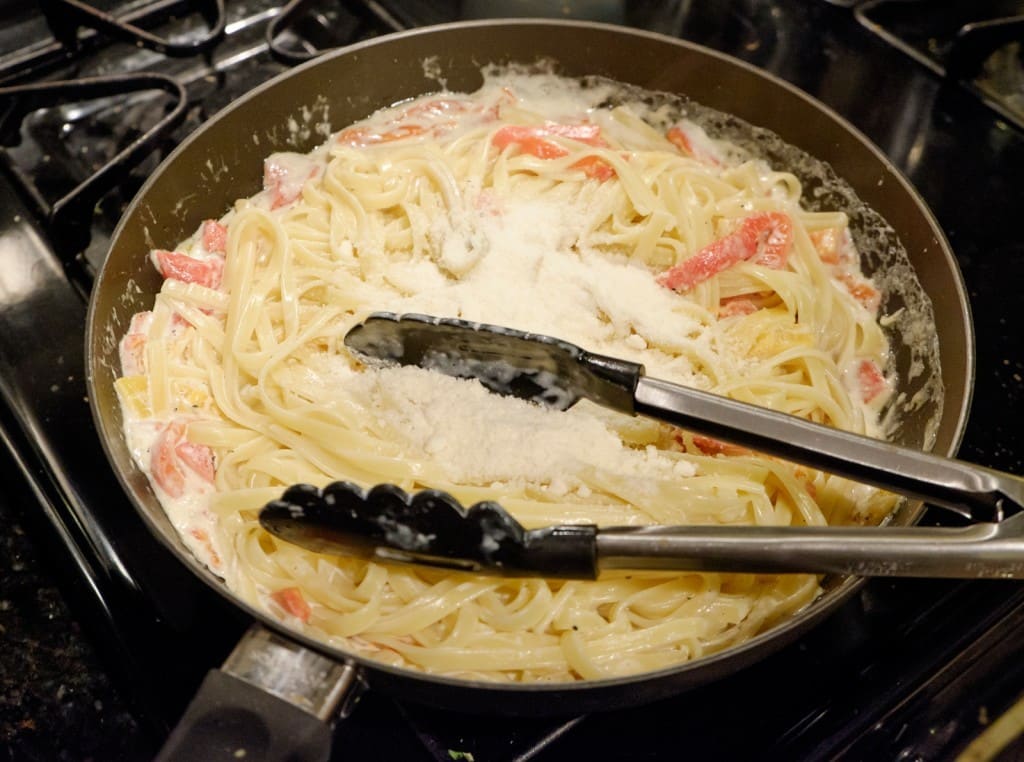 Serve it up! Fettuccine Rosse is well worth cracking open that pretty jar of peppers for. Although, I think I need to replace it now…