I will never not love all things candy corn, so when I saw that there was such a thing as a candy corn cocktail, you know that I had to give it a go. This version is super easy to make and is perfect for those fall get-togethers, whether it's a Halloween party or a simple ladies' night in. It's so pretty, too, and a lot of fun to garnish. Try it out and let me know what you think–but only if you're Team Candy Corn like me!!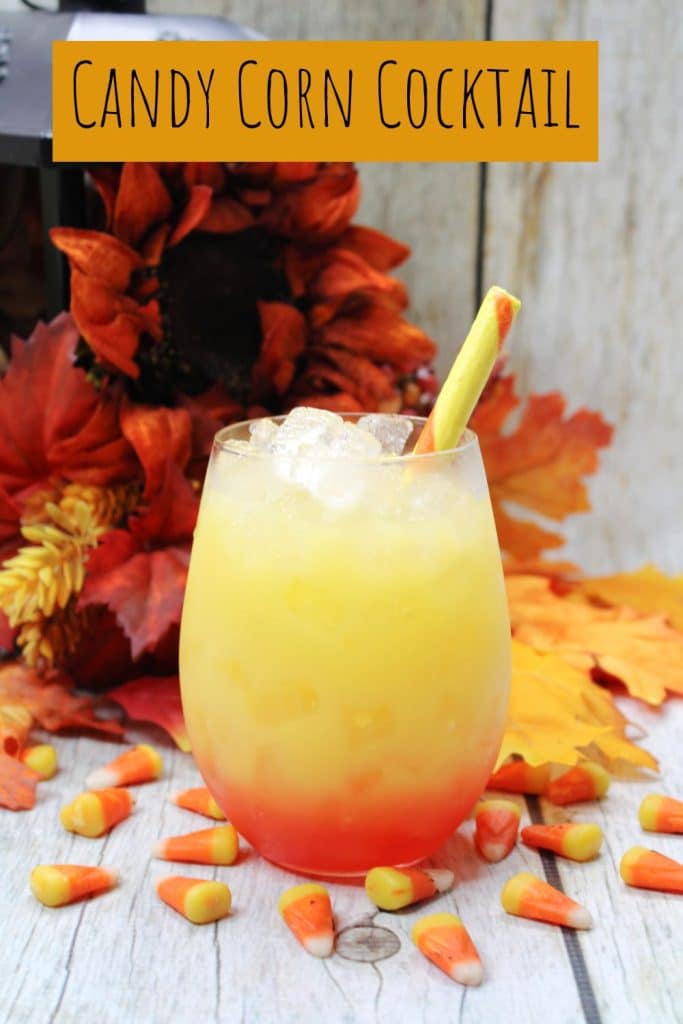 Candy Corn Cocktail Yield: 1 serving
Prep Time: 3 min Total Time: 3 min
Ingredients:
1 1/2 oz Whipped Cream Vodka
1 oz White Rum
2 oz pineapple juice
1/2 oz grenadine
candy corn, sprinkles, whipped cream, or candy stick for garnish (or do them all!)
Instructions:
Add the whipped vodka, white rum, and pineapple juice into a shaker with 2-3 pieces of ice and shake well. Pour the cocktail mix into an ice filled glass. Slowly pour grenadine into the glass so that it settles to the bottom. Top with whipped cream (if you want) and garnish as desired.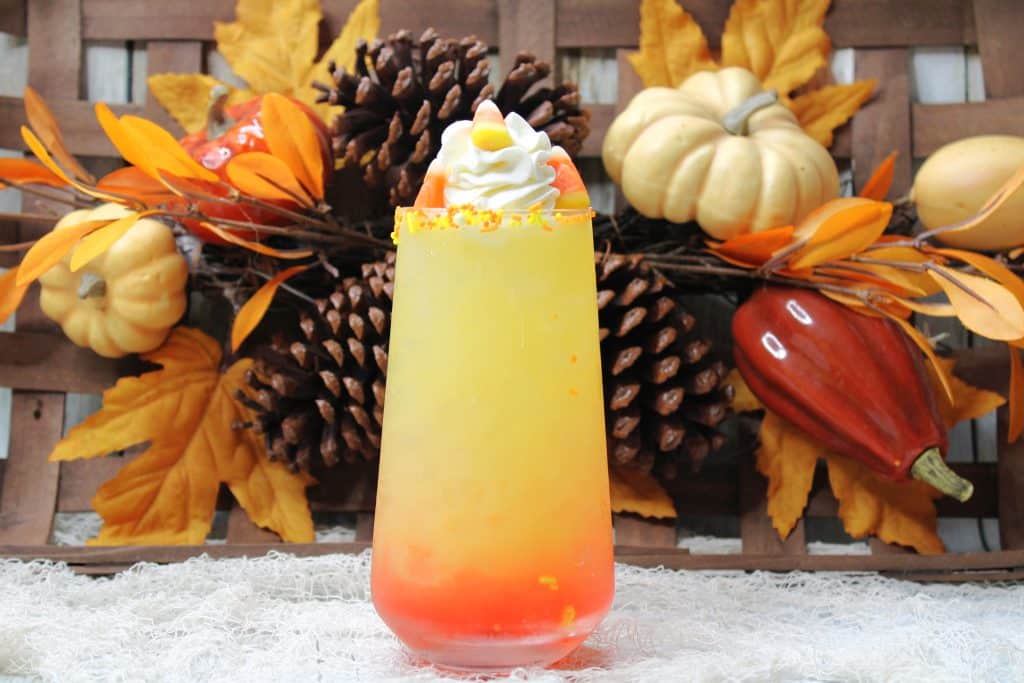 This candy corn cocktail is so crazy easy to make and you'll have a blast with all of the garnishing options. Play up the candy corn and fall possibilities with this cocktail and just have fun. This cocktail is a bit on the sweeter side than a lot of my cocktails, but it's sippable and yummy and you'll find yourself daydreaming about it with that first whiff of changing leaves and cooler air.
Want more candy corn goodies (of course you do!!)? Make this candy corn bundt cake!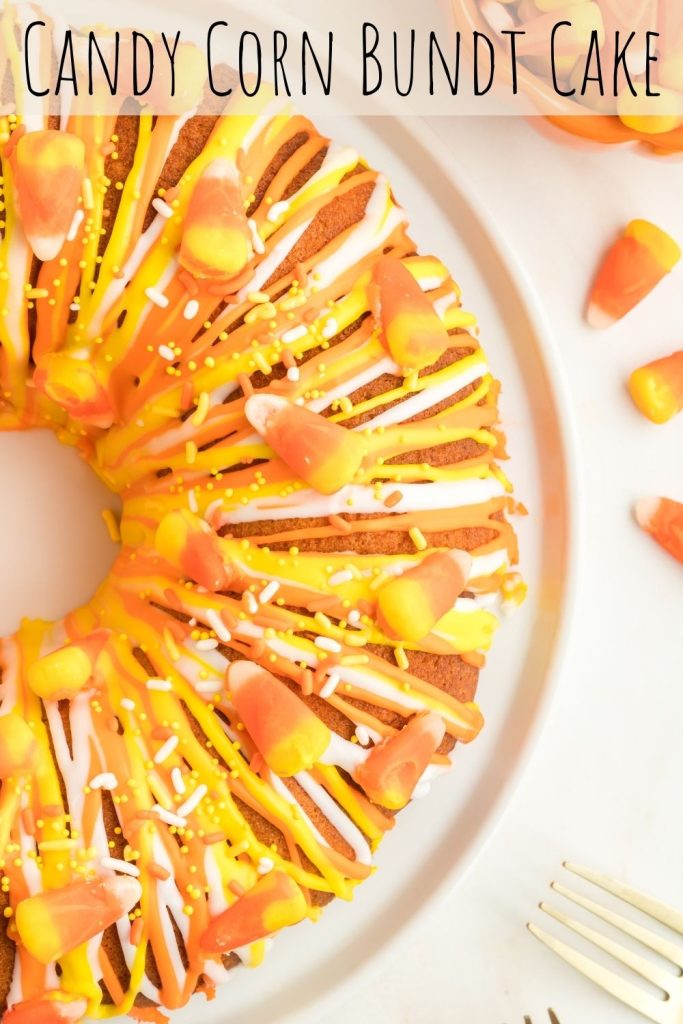 And proudly wear this Team Candy Corn shirt!