We can never have enough Christmas decorations. It doesn't matter how much I put out–the girls want more. I don't blame them. It's such a fun season to decorate for and I think it makes the house feel cozy. I love making something and surprising them with it. They always notice the new thing and I love the squeals of delight. It doesn't matter how easy the project was. They always love it.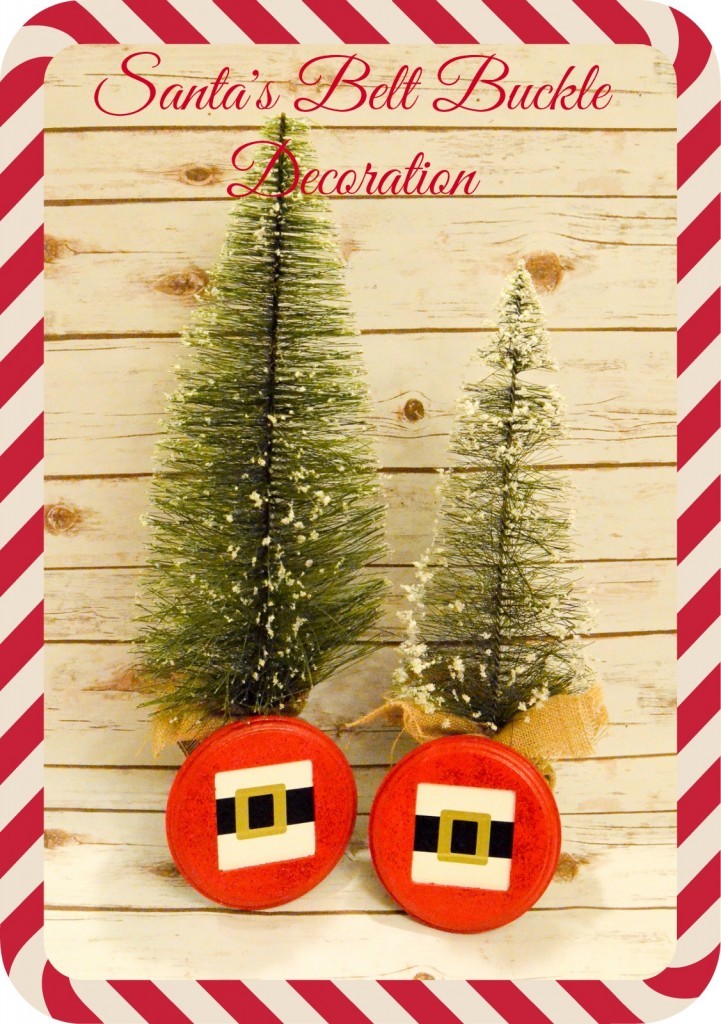 This Santa's Belt Buckle Decoration took no time at all, but is so fun and whimsical and can be used in so many ways. You will need: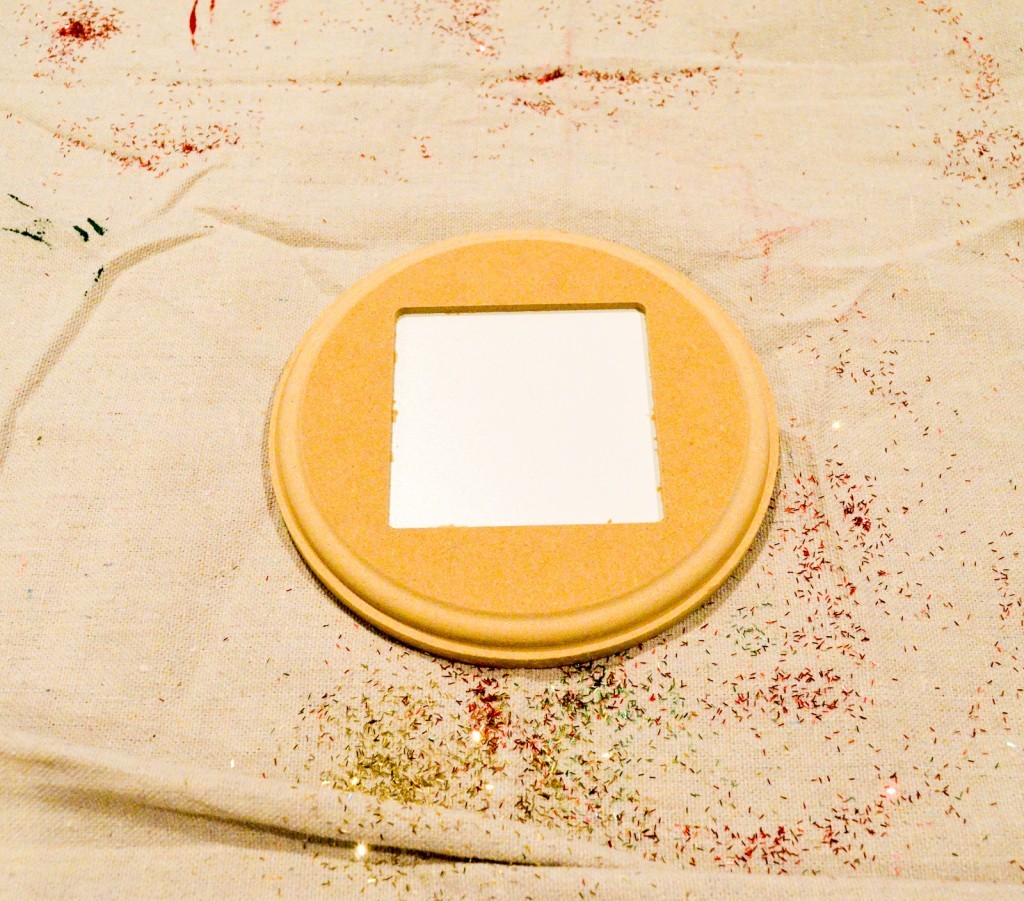 Pop out the picture part of the frame (the white part). You know the drill. Paint the frame. When it's dry, paint a layer of Mod Podge. Sprinkle the glitter on. When it's dry, paint a top coat of Mod Podge.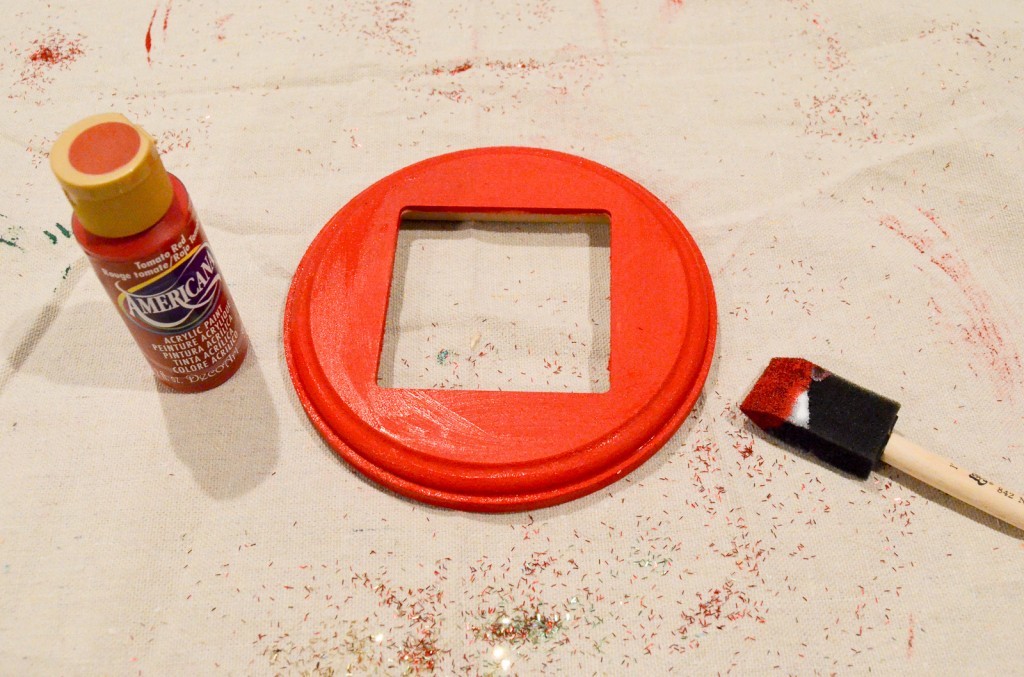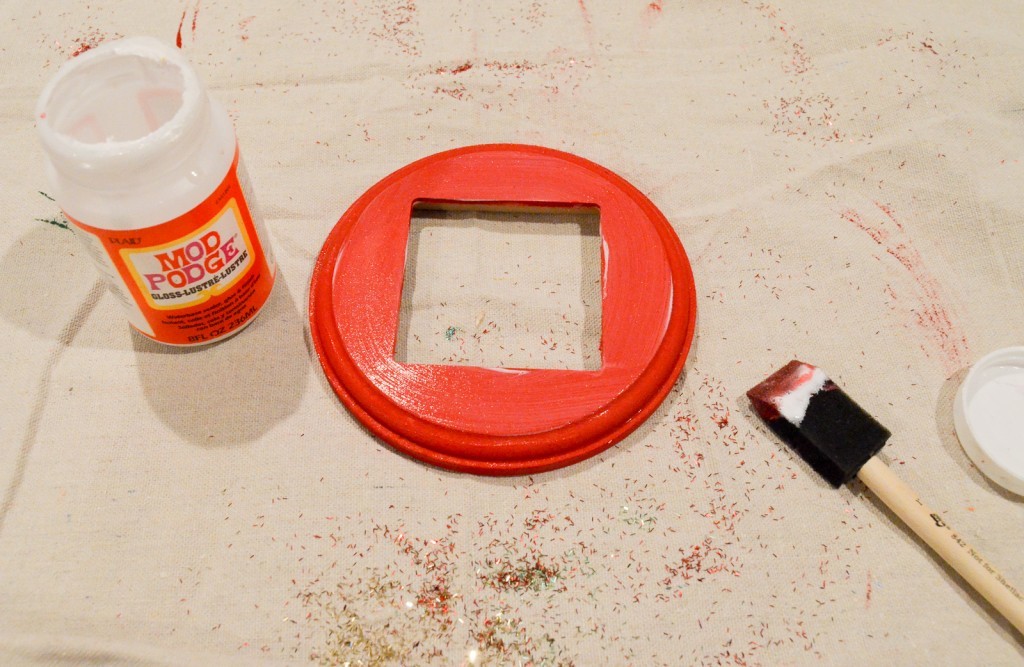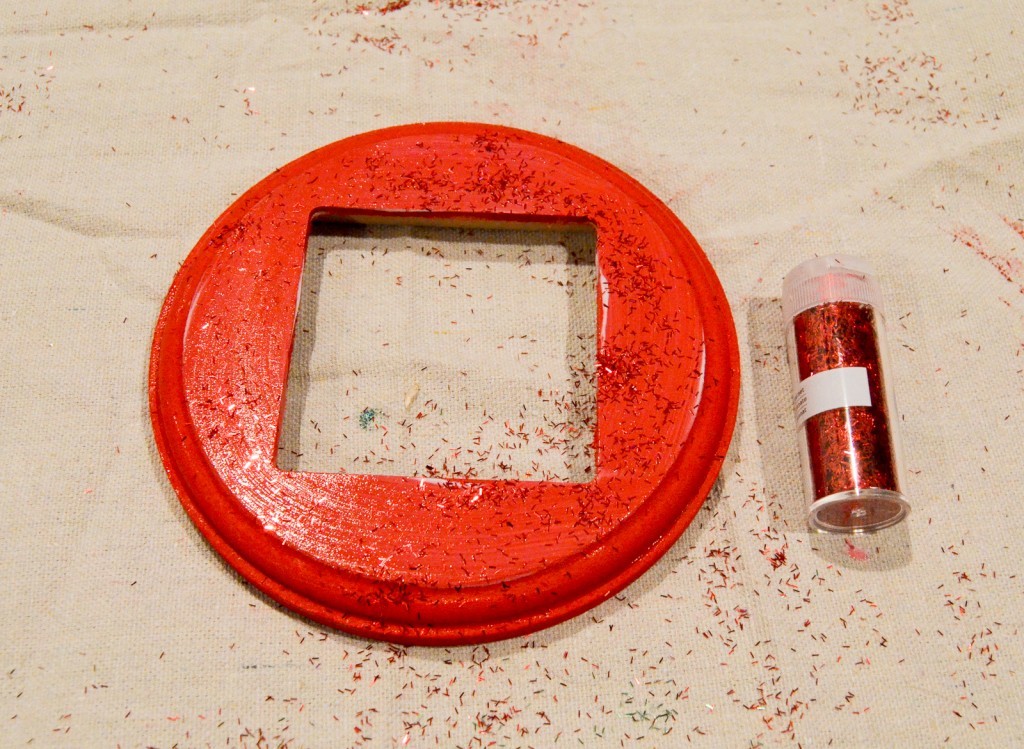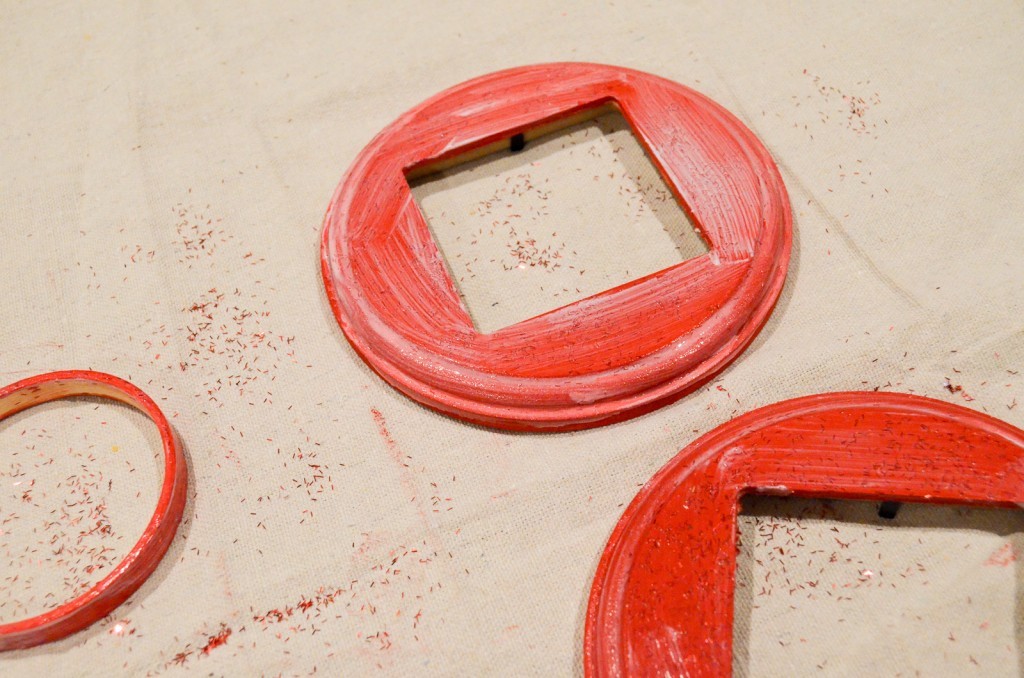 I cut a strip of black vinyl and a square with a cut out in gold using my Cricut. You can find so many designs in Design Space. There wasn't a file called belt or belt buckle, but it was so easy to find a rectangle and square that would work.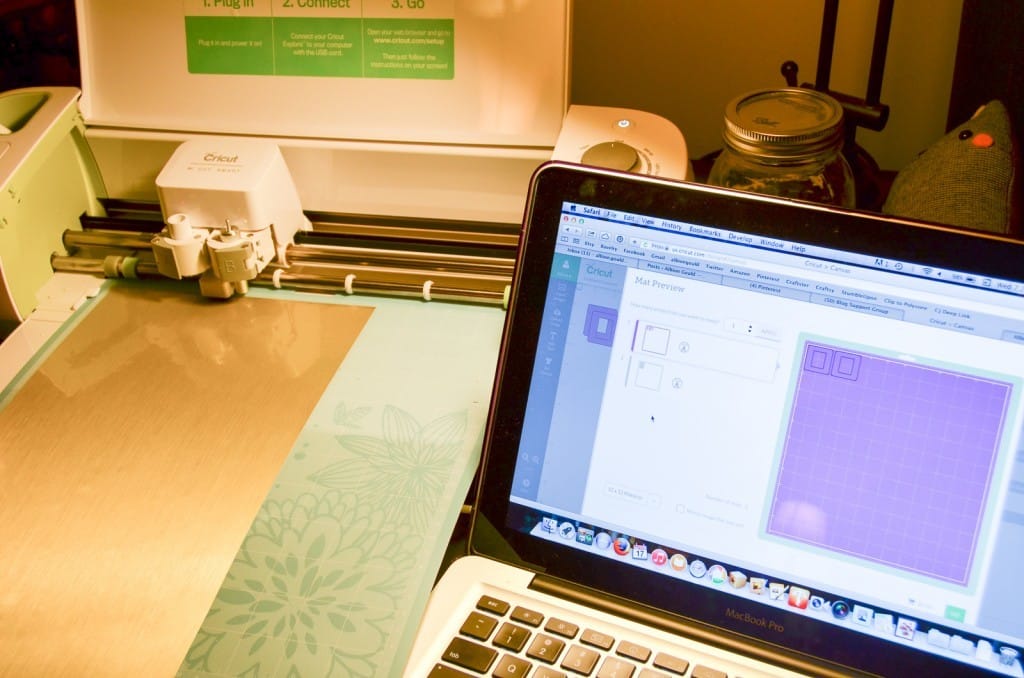 Place the black vinyl across the center of the white board. Place the gold buckle on top.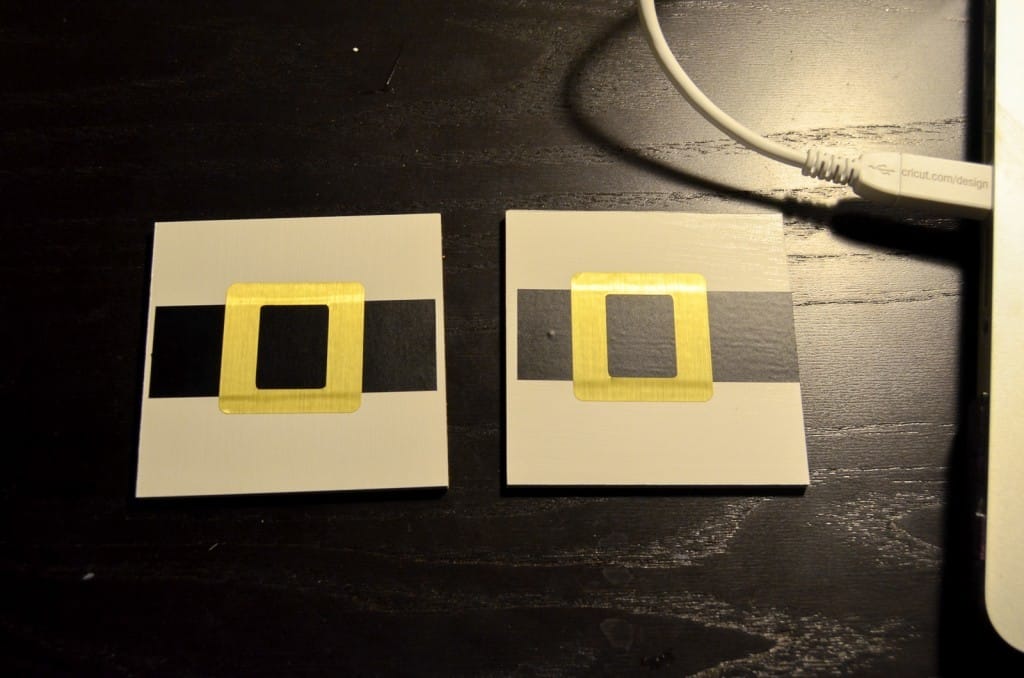 Pop the buckle picture back into the frame.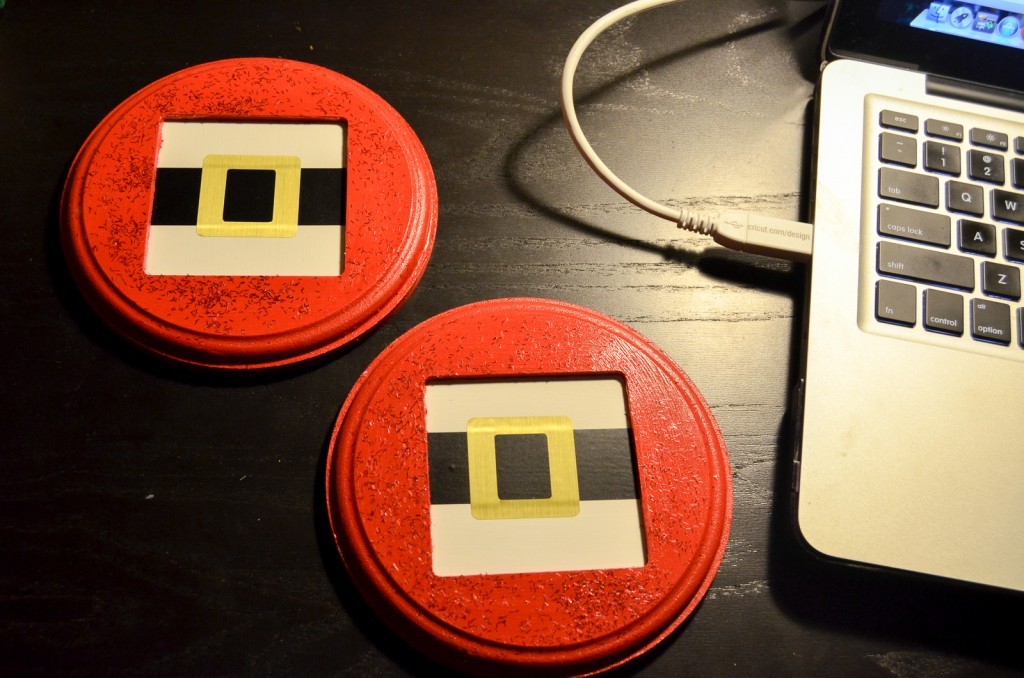 I'm pretty tickled with these and am imagining all sorts of uses for them. They can be hung in that little nook that needs a little something. They can be propped up as part of a miniature Christmas display. They can be part of your Christmas centerpiece. The girls have asked to keep them on their dressers as room decor. I think that Santa's Belt Buckle is pretty timeless and is a fun decoration to have.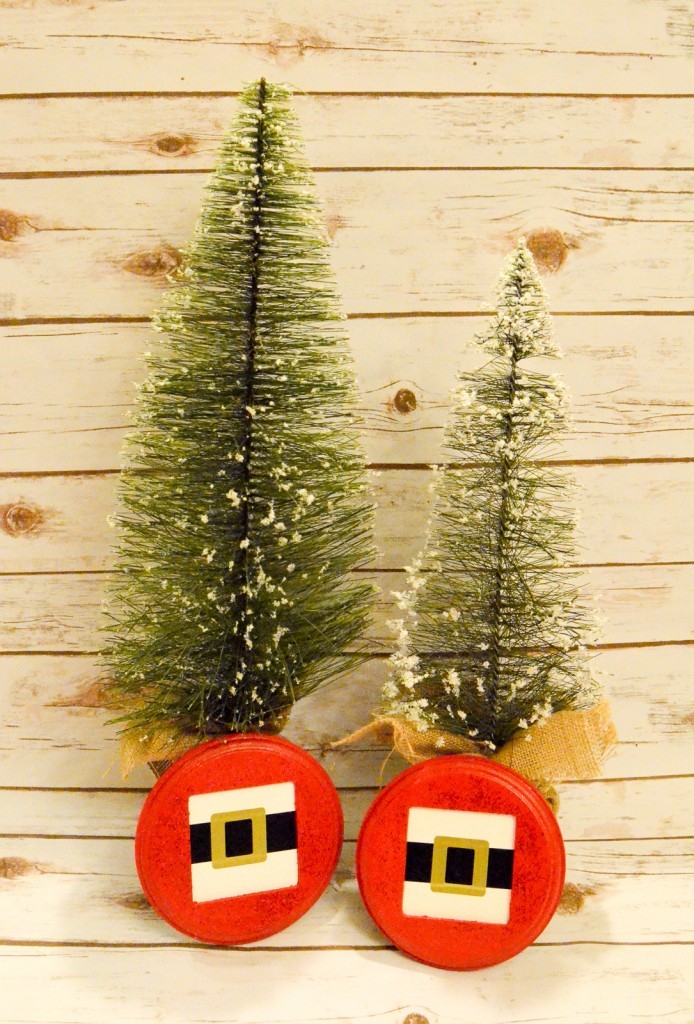 **This post contains affiliate links. I only share products that I love.**