One of my absolute favourite things to do when I'm travelling is to take a class or workshop. It doesn't matter if it's food or craft based–I love them all. It's such a fun way to chat with locals and learn a new skill. Taking a class also often gives you a tangible souvenir that you've made yourself to take home. This was the case when I made a sterling silver ring in Dublin–I wear my ring all the time and have such fond memories of the experience.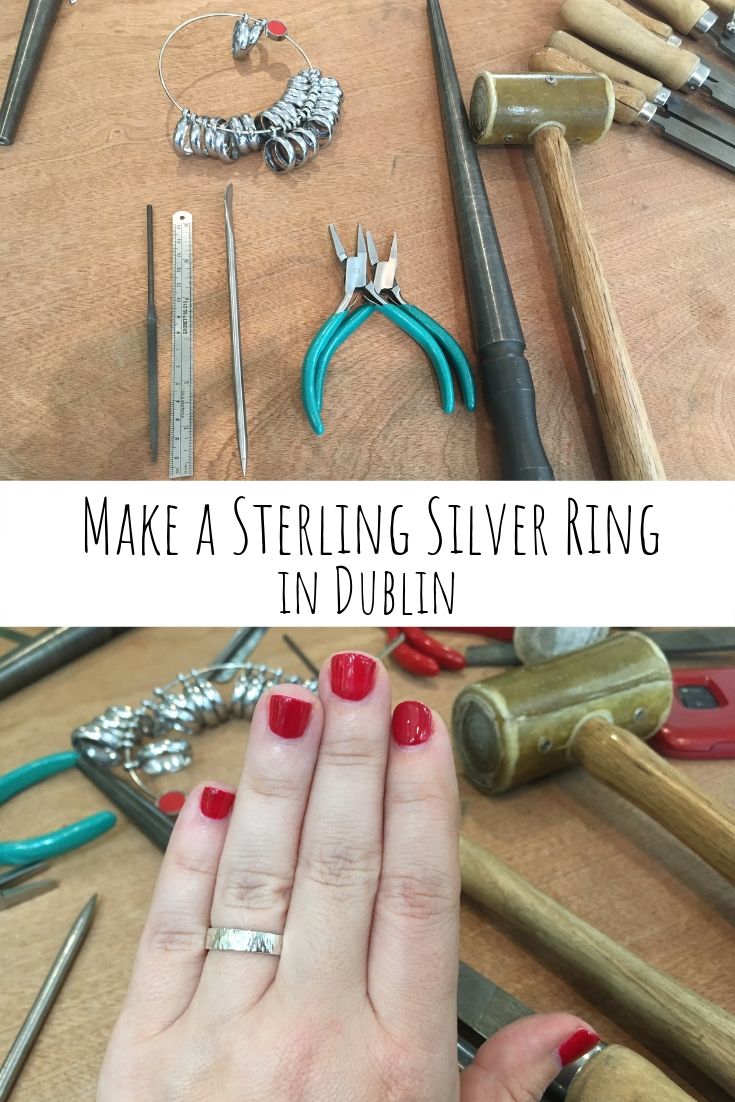 Now, I'm going to be totally honest–I'm not a big fan of AirBnB for finding places to stay. I have pretty strong feelings on what they've done to rental markets around the world. BUT, AirBnB Experiences is a different kettle of fish and I am so thrilled to have discovered it. Go to the site and find unique workshops and adventures all around the world. They're hosted by locals and you'll get an experience that can't be beat.
If you use my code to sign up for AirBnB, you'll get a discount and I'll get credit toward my next experience. It's a win/win!
I was last in Dublin for a week without any firm plans. I was going to completely play it by ear and see where I ended up. The weather that week was *awful* all across Ireland, so my plans for hikes and more outdoorsy things were thwarted. I hadn't heard of AirBnB Experiences before one of Scott's colleagues mentioned some fun activities she had done through it. I took a quick peek and I was hooked. There were so many fun things on offer and I was sad that I hadn't heard of it before.
I decided to make a silver ring. I had never done full on jewelry making before and the workshop was right in town. It was so much fun! The shop itself was small but really well laid out for the workshop. There were eight students and two instructors, so we felt well looked after. The tables were laid out with everything we would need. The class was a mix of locals and tourists and I enjoyed chatting.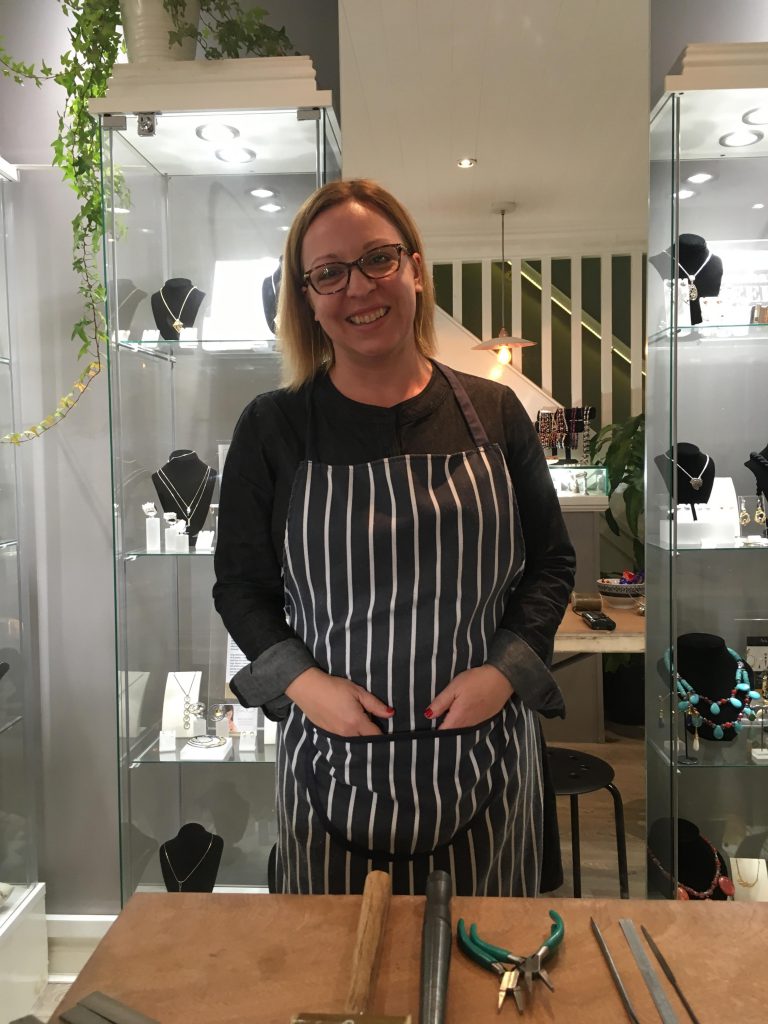 The instructors were fantastic and so friendly. They would go over each step and then have us do it–for the most part. For steps that could be a bit dangerous for inexperienced people (like using the soldering iron), they did it themselves. It was fascinating to watch them do their thing!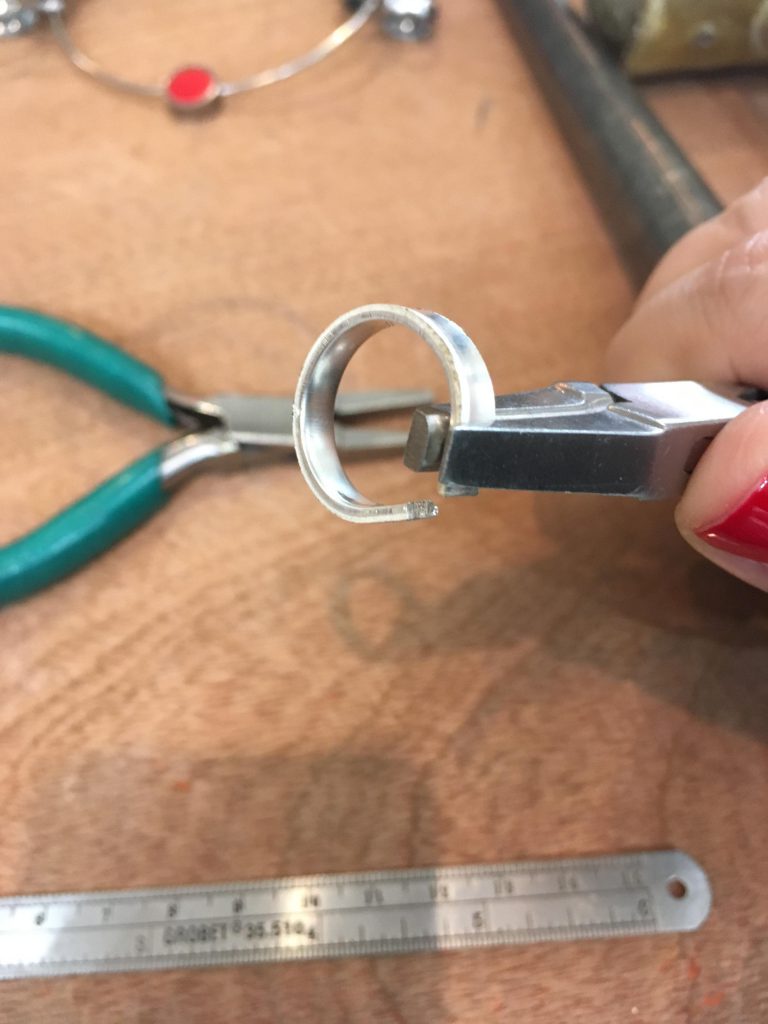 Making the ring was fun, but being able to chat about Dublin and Ireland with local people was amazing. Making rings was a great conversation starter and it was fascinating to learn both about jewelry making in Ireland and tidbits about Dublin life.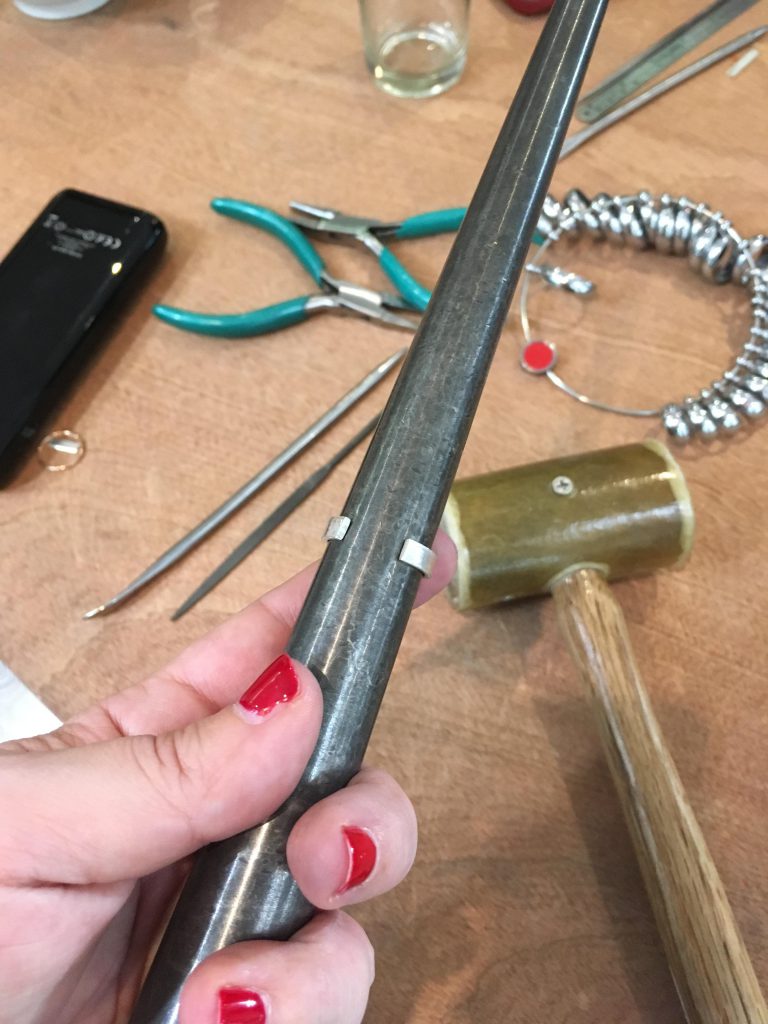 Even though I made the ring myself, it still felt like there was a bit of magic involved.
Learning to make a sterling silver ring in Dublin was an experience I won't forget. I didn't want the class to end! It was relaxing and fun and there was so much laughter all evening. This was my first time using AirBnB Experiences, but it definitely won't be the last. Now I look up experiences whenever I'm making travel plans!