"Mom! Can you make me a pink heart for show and tell?? It's my favorite color AND my favorite shape!" I can honestly say that this was one of the very few times that I was able to put together one of my daughters' last minute requests easily. A quick search of my craft room found us exactly what we needed to put together Alice's Pom Pom Wrapped Heart Wreath for favorites day in kindergarten. It was easy, took just a few minutes, and will be a cute addition to our Valentine's Day decor.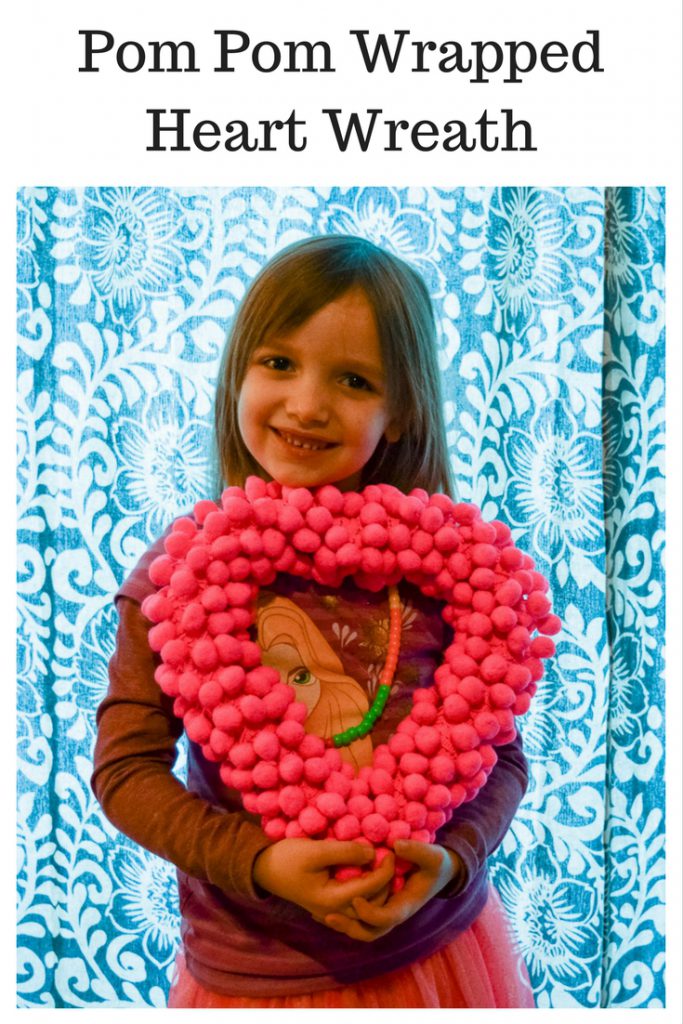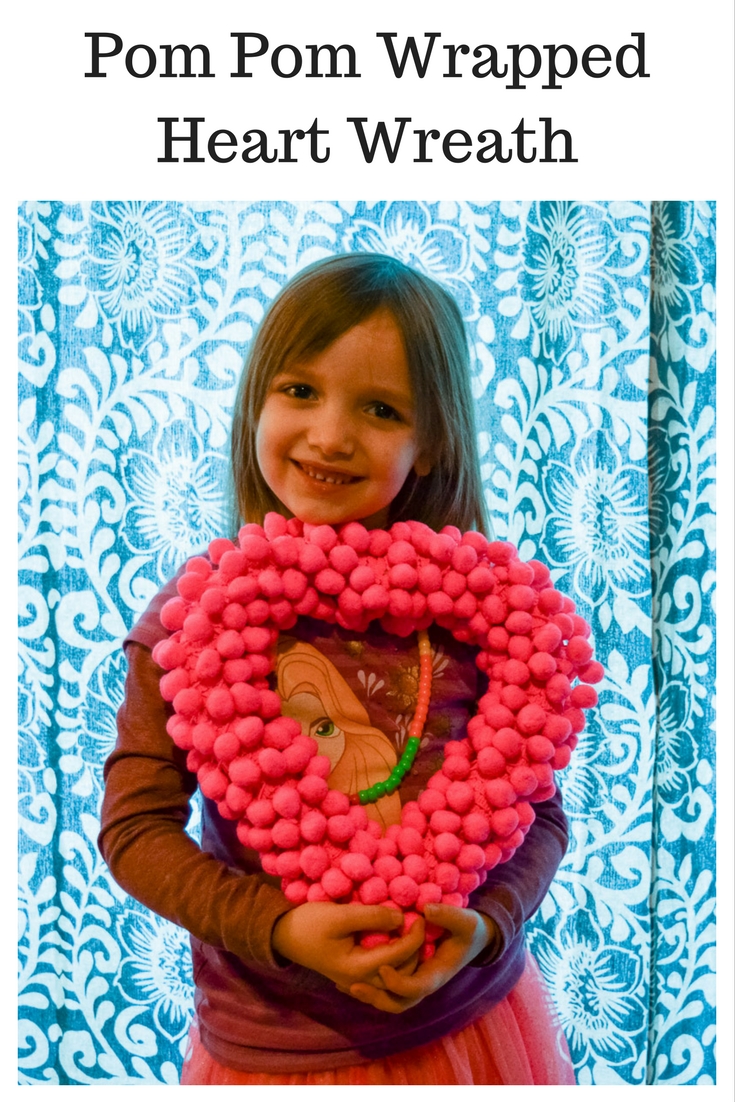 Supplies: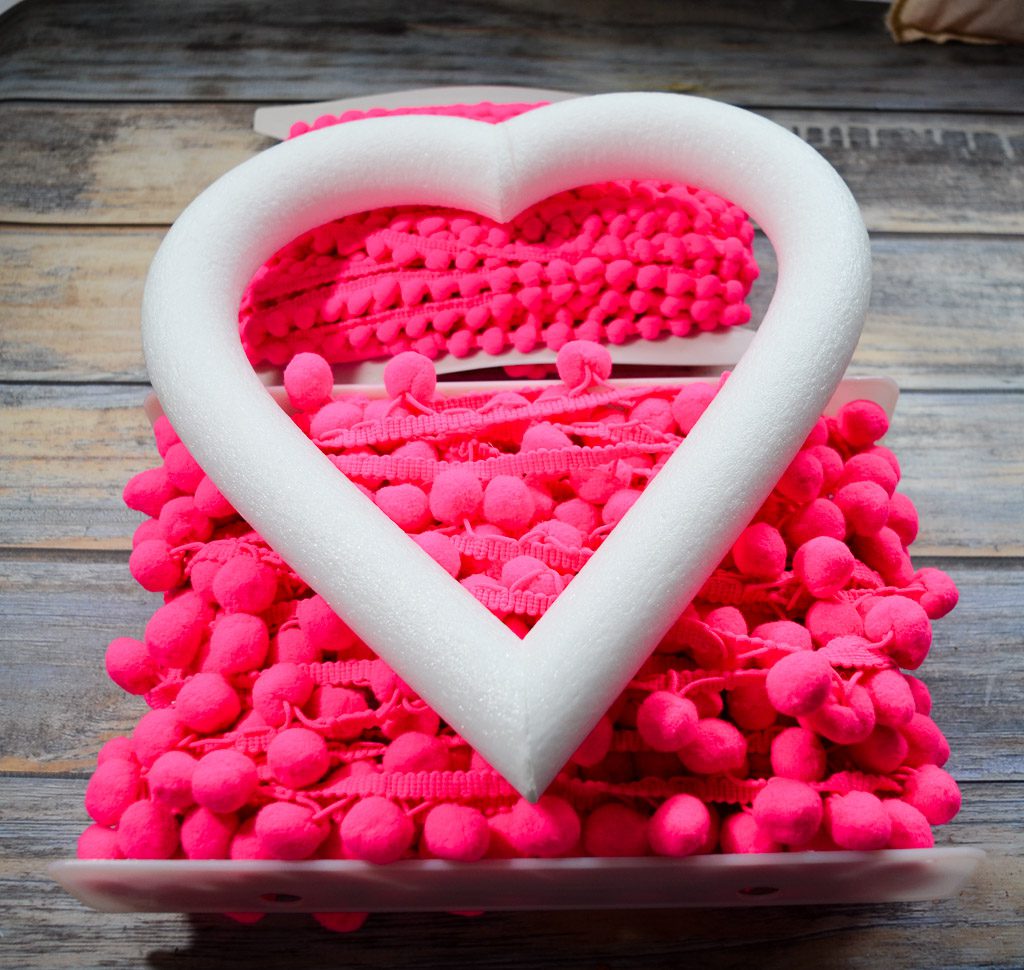 Take a straight pin and attach the end of the trim to the heart wreath form.
Wrap the wreath. Just make sure the pom pom trim is facing the same way each time you wrap.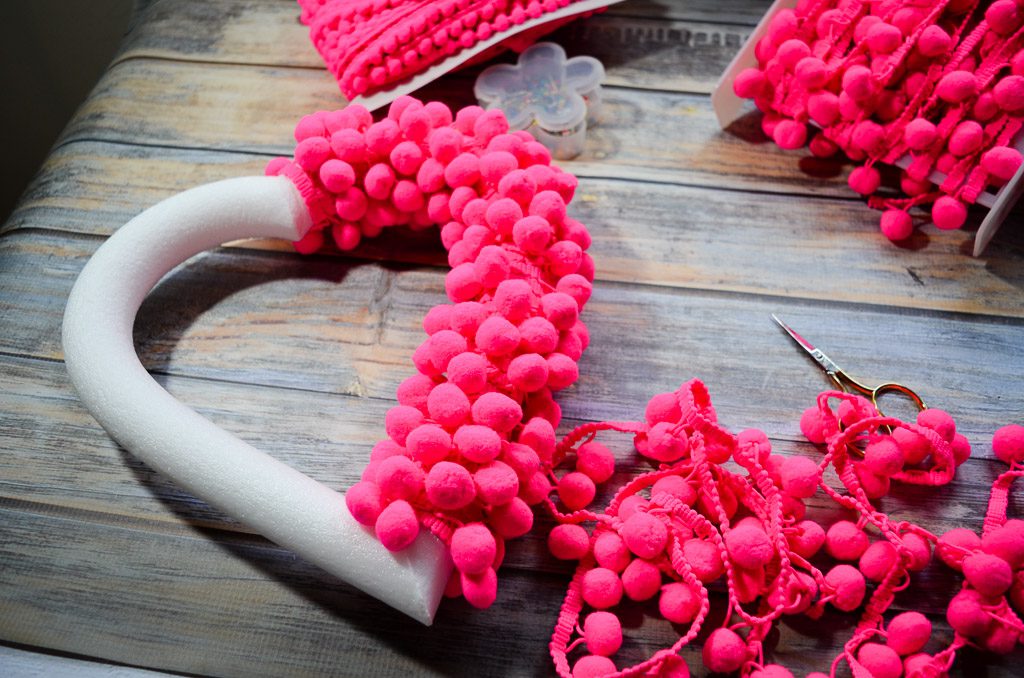 When you've finished with the big pom pom trim, fill in any spaces that might have happened with the smaller trim. Finish off by attaching the end of the trim to the wreath form with a straight pin. Any time you need to attach a piece of trim, just use another pin! So easy.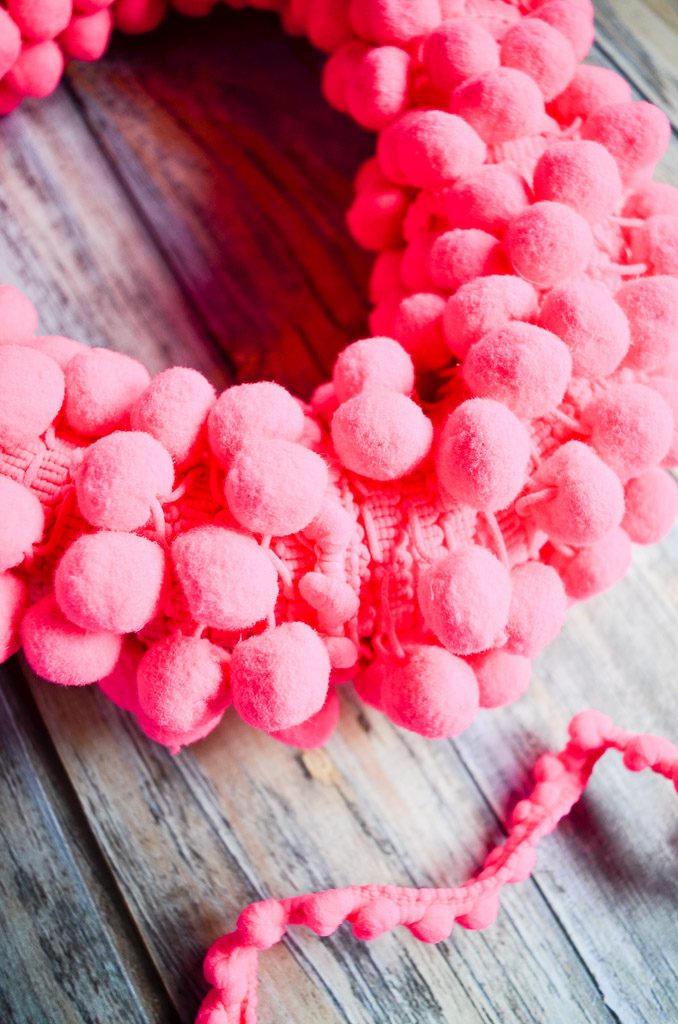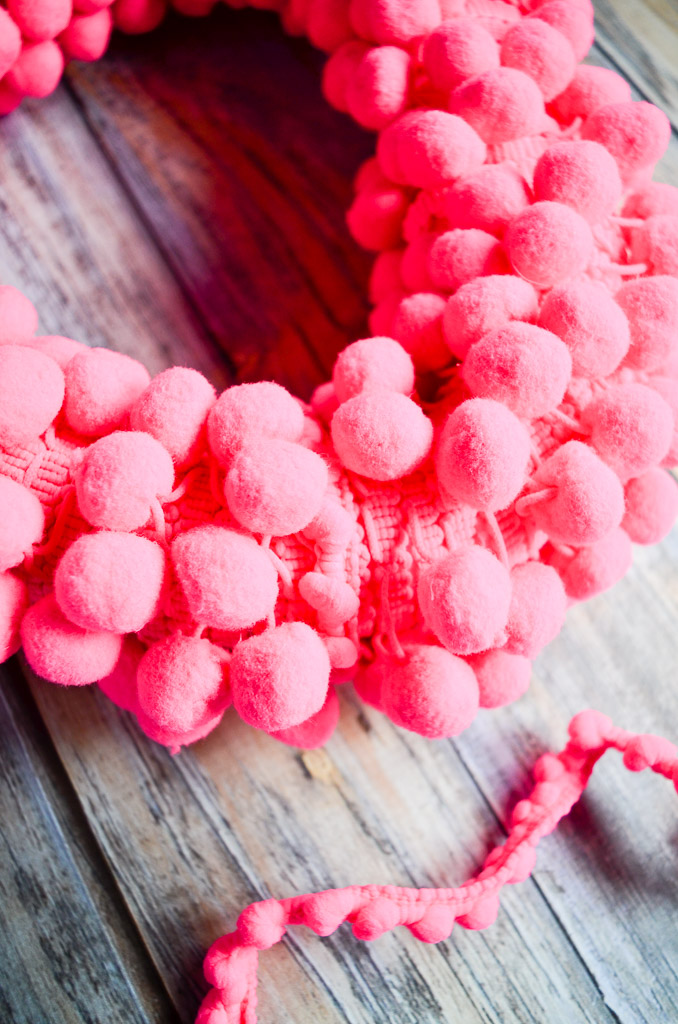 Alice loves her Pom Pom Wrapped Heart Wreath and I'm pretty partial to it myself. You can never go wrong with pom poms, and this is just so fun. I seriously should have set a timer, but it took less than ten minutes to make. The pom poms do a little shimmy when you move the wreath around, too!