There is nothing better than a happy rainbow. Our house is full of rainbow goodness, so who was I to say no when my girls asked for another rainbow for their wall? I've been on a big weaving kick lately and thought it would be a lot of fun to try out a weaving with some rainbow pom pom trim. My Rainbow Pom Pom Yarn Weaving is happiness on a wall! This post first appeared on the Expo International blog.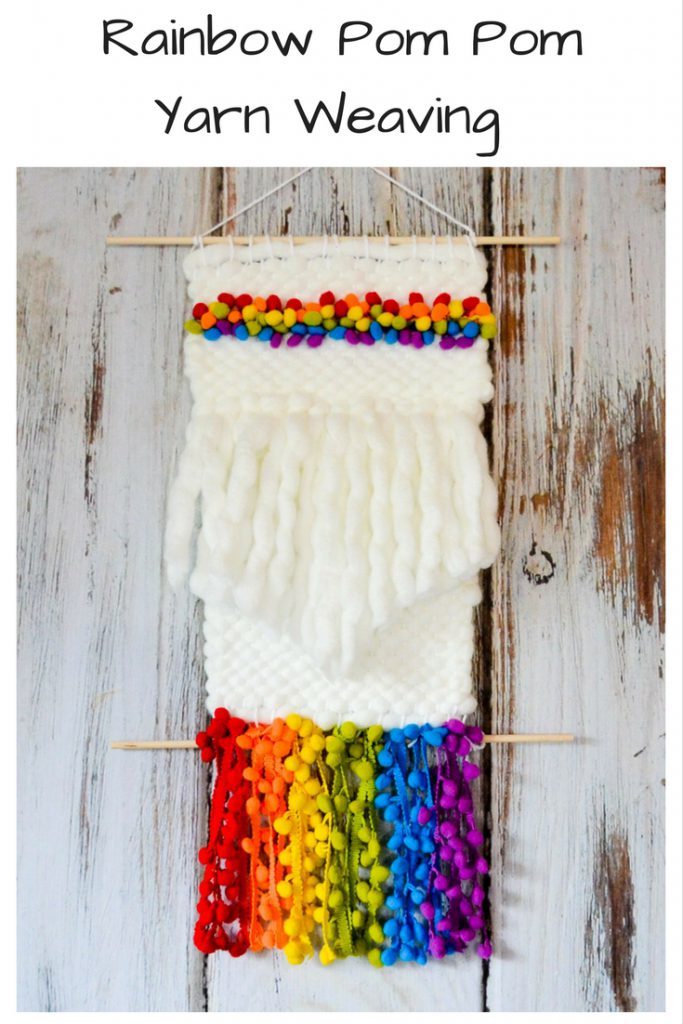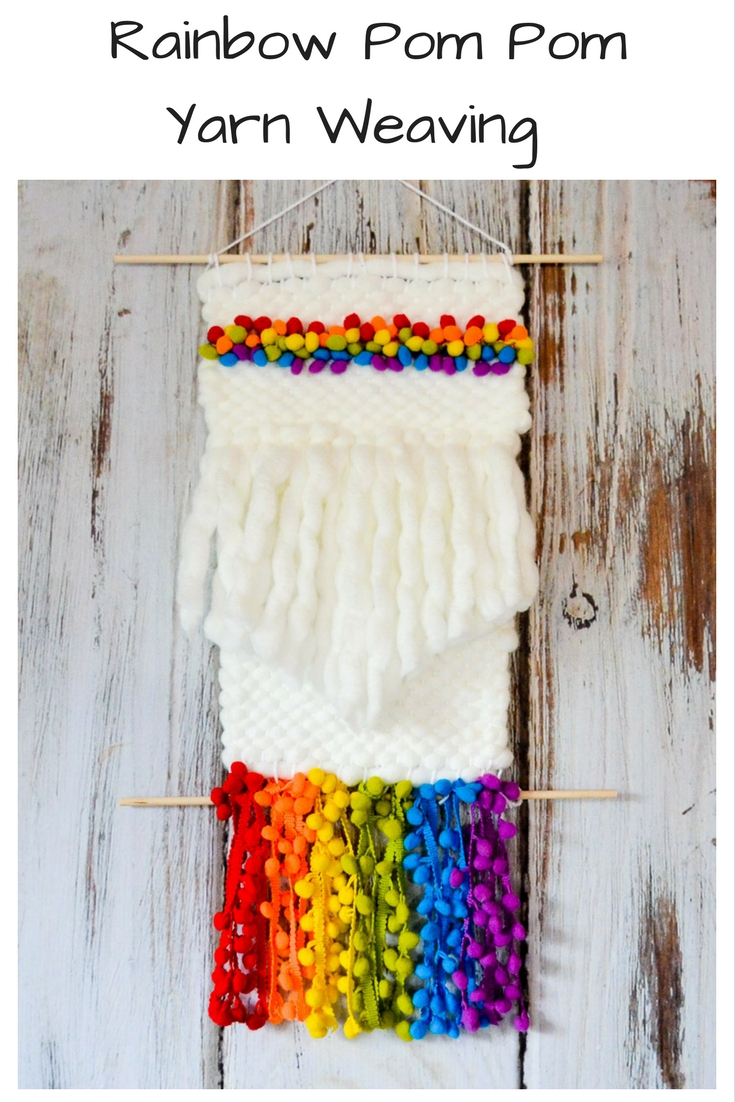 Materials:
weaving loom
chunky white yarn
3/8″ pom fringe trim in red, orange, yellow, lime, turquoise, and lavender
cotton warp thread/yarn
tapestry needle
scissors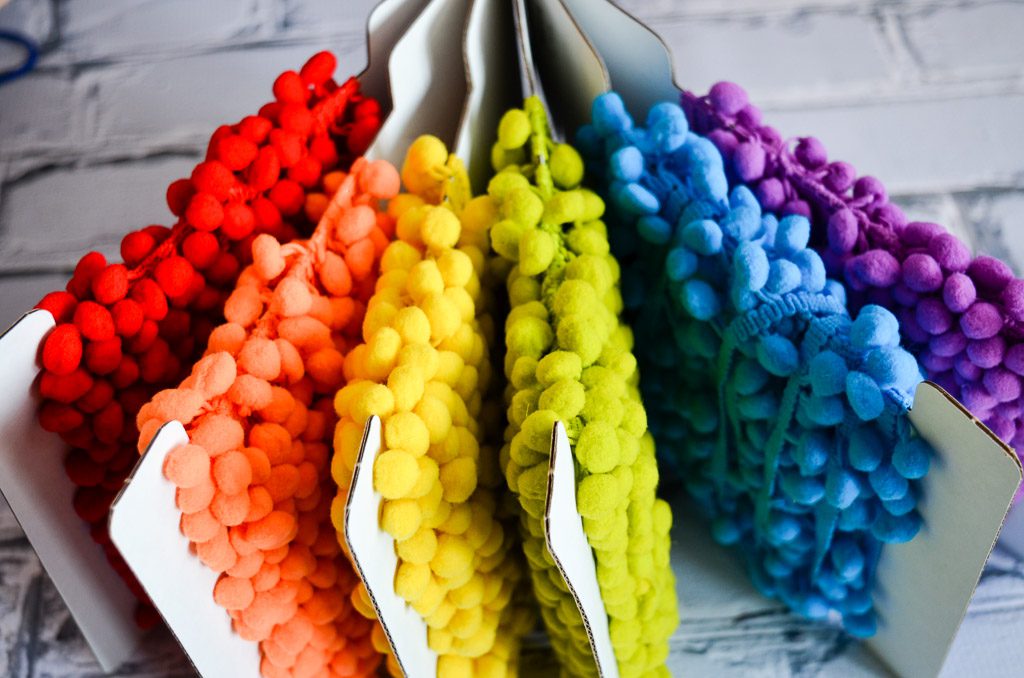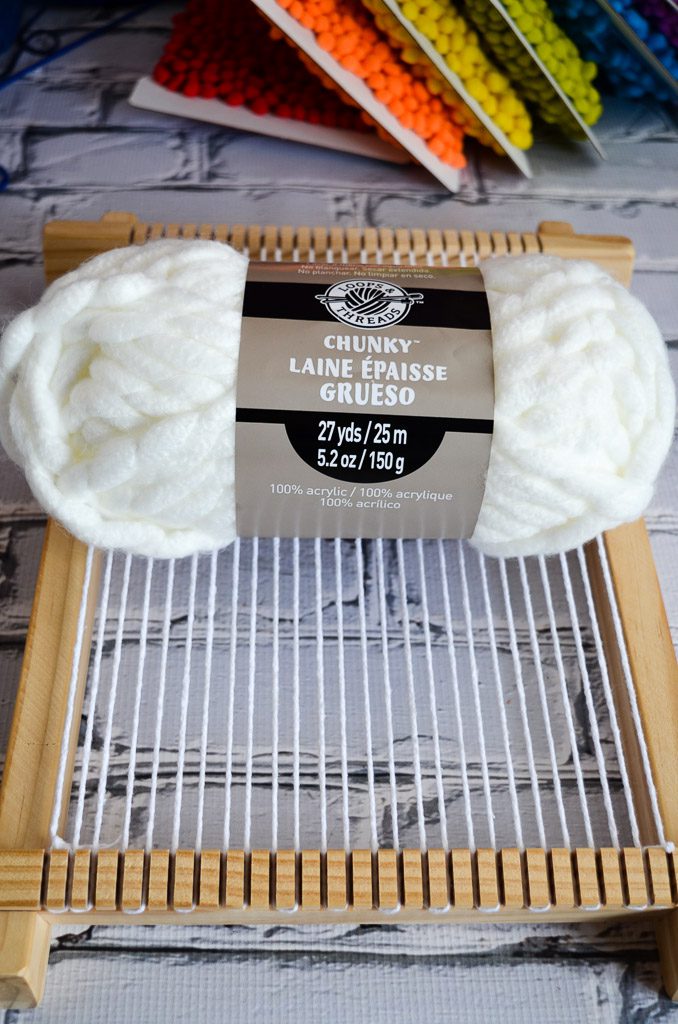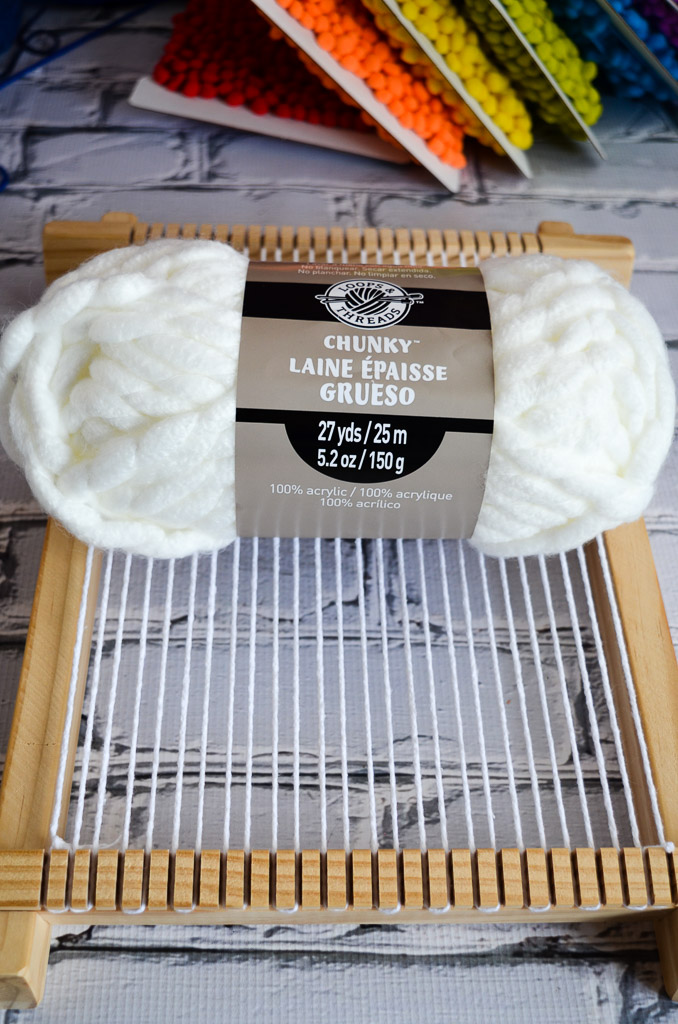 For this weaving, I worked from the top down. Choosing a chunky yarn means that the bulk of the weaving will go quickly and the puffy yarn looks great against the rainbow pom pom trim. Weave a few rows of white and then start your rainbow. I used one strip of each color of the rainbow before starting back with the white.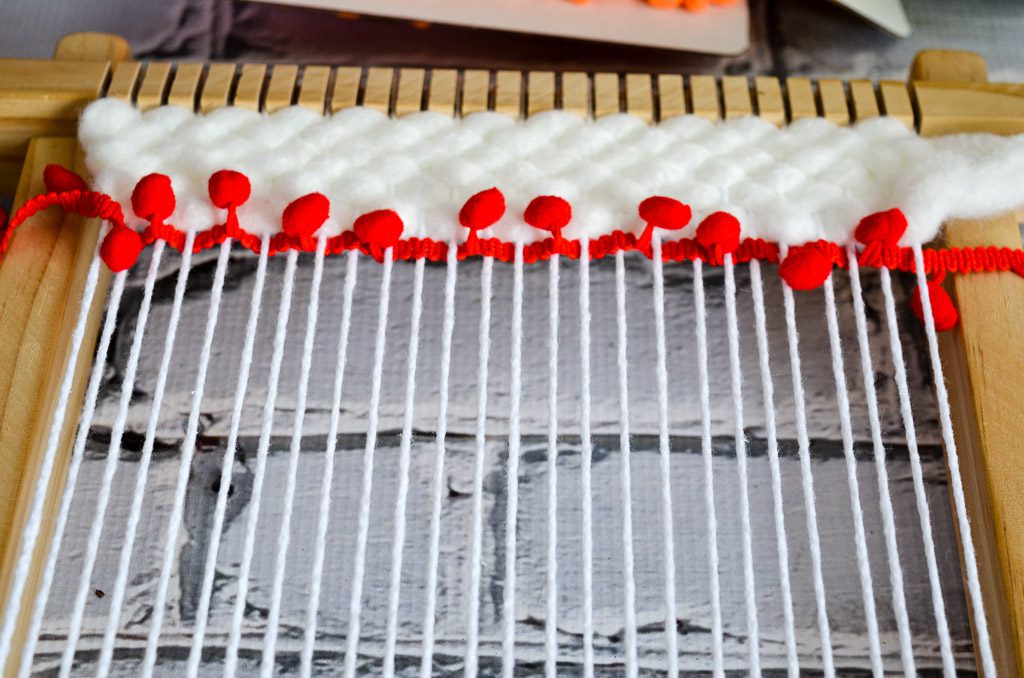 Make sure that the pom poms are all on top as you weave. If they get tucked behind, you won't be able to see them.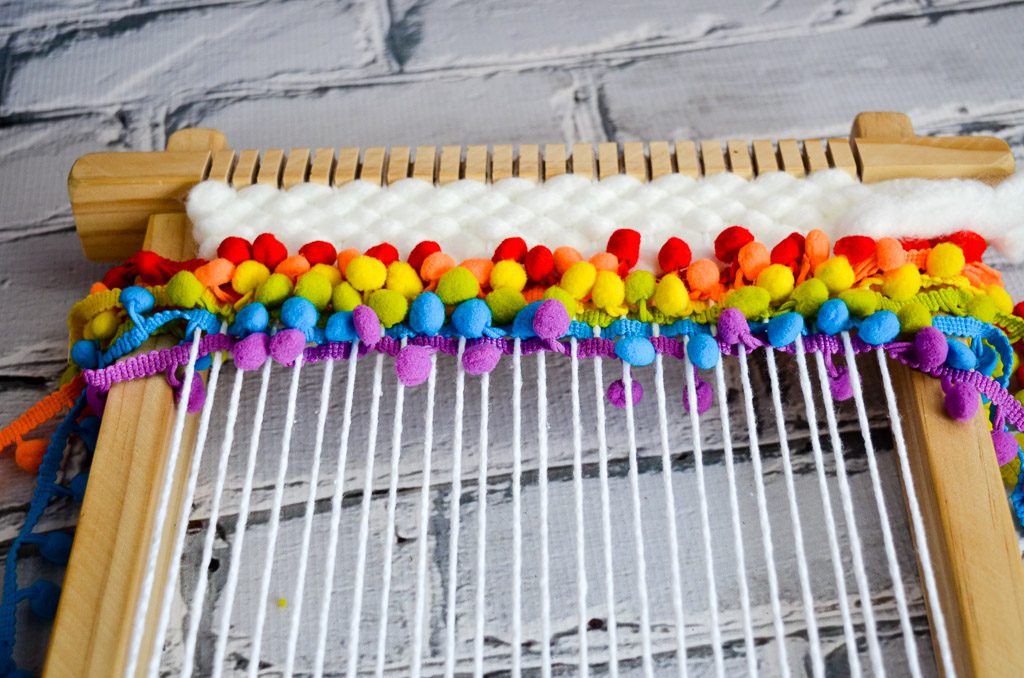 When the rainbow is finished, go back to the white. Make sure it is tight against the pom poms.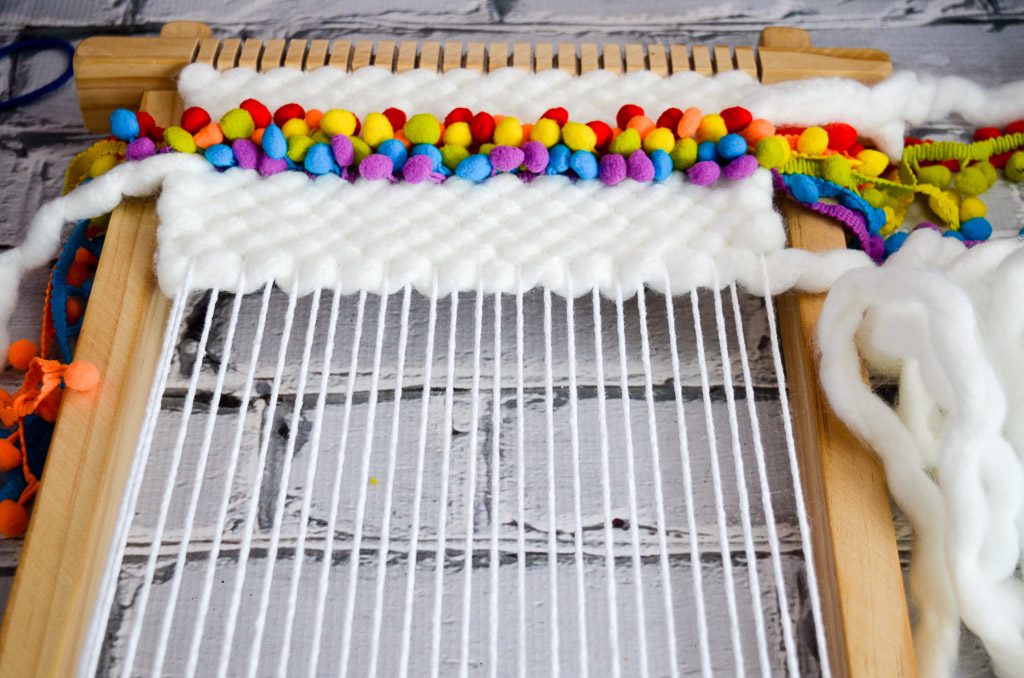 After a few more rows of weaving, make some tassels with the white. I made them at the bottom and moved them up tightly against the weave. Flip the tassels up and continue weaving until you get to the bottom of your loom.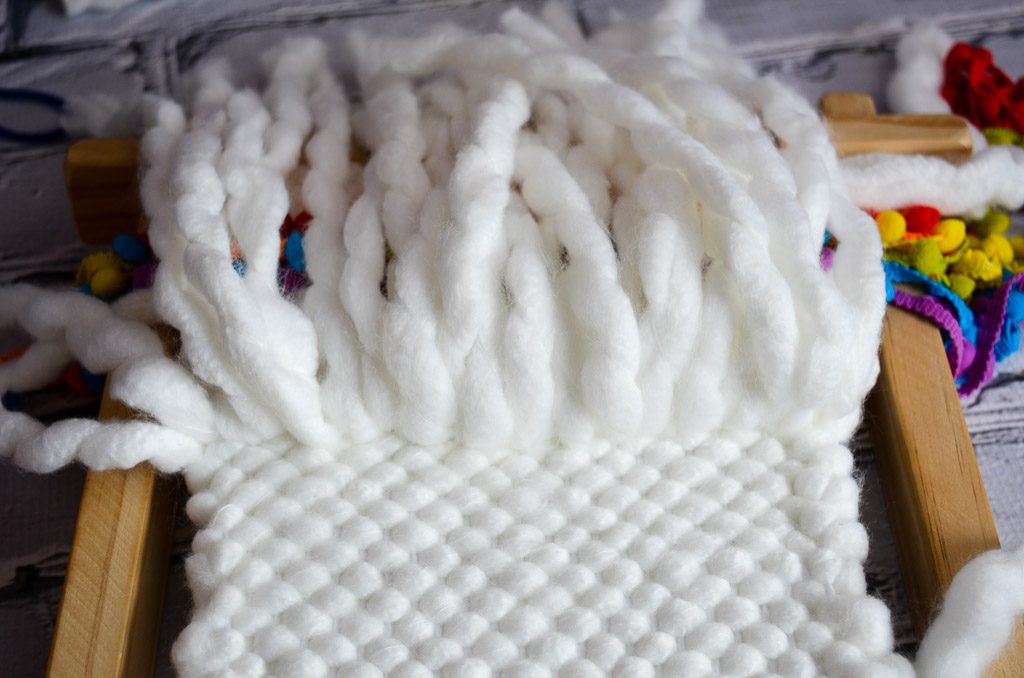 To finish off this fun Rainbow Pom Pom Yarn Weaving, I made rainbow pom pom tassels for the bottom. I made two single tassels of each color.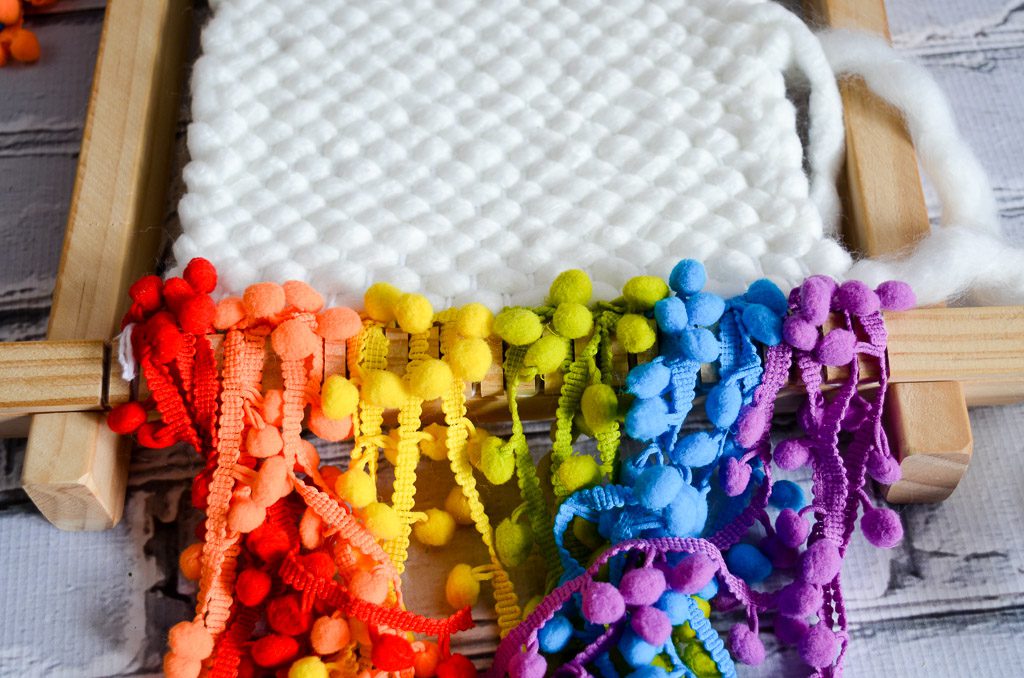 Once you've inserted your dowels and removed the weaving from the loom, trim the tassels and tuck all the ends into the back of your weaving. You could even glue them in place if it isn't easy to tuck. The end result is a super fun weaving that is sure to make you smile!