I love having fresh flowers in the house but we somehow always have a shortage of nice pots. It's easy to find plain ones that need a little decorating, though. Red, white, and blue always makes me think of summer, so what better way to show off some summer blooms than with this fun Red, White, and Blue Decorative Garden Pot? This post first appeared on the Expo International blog.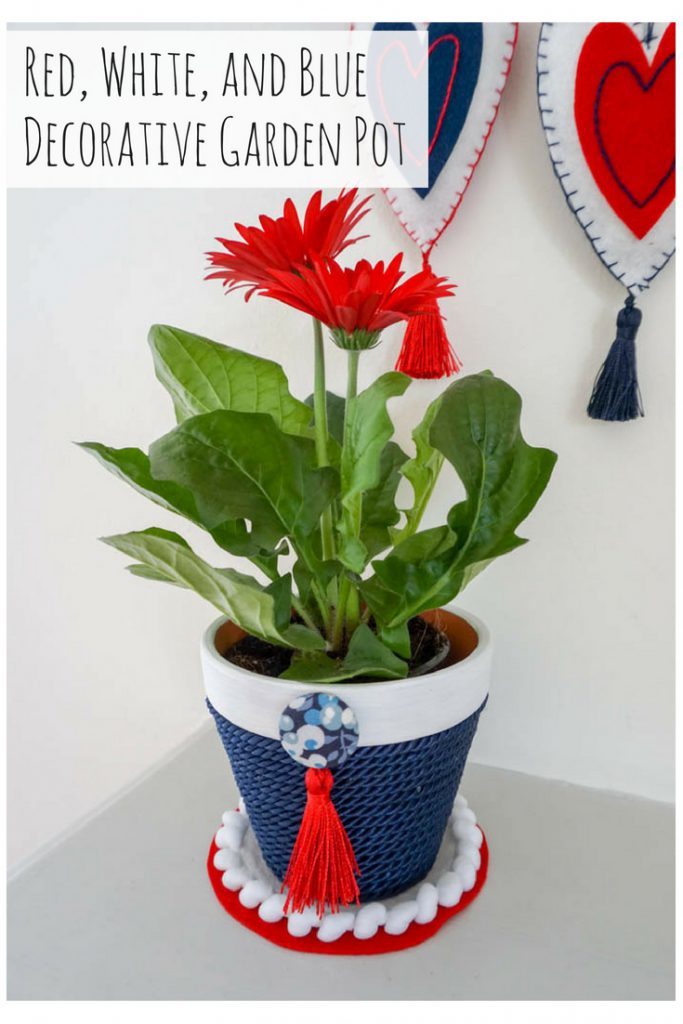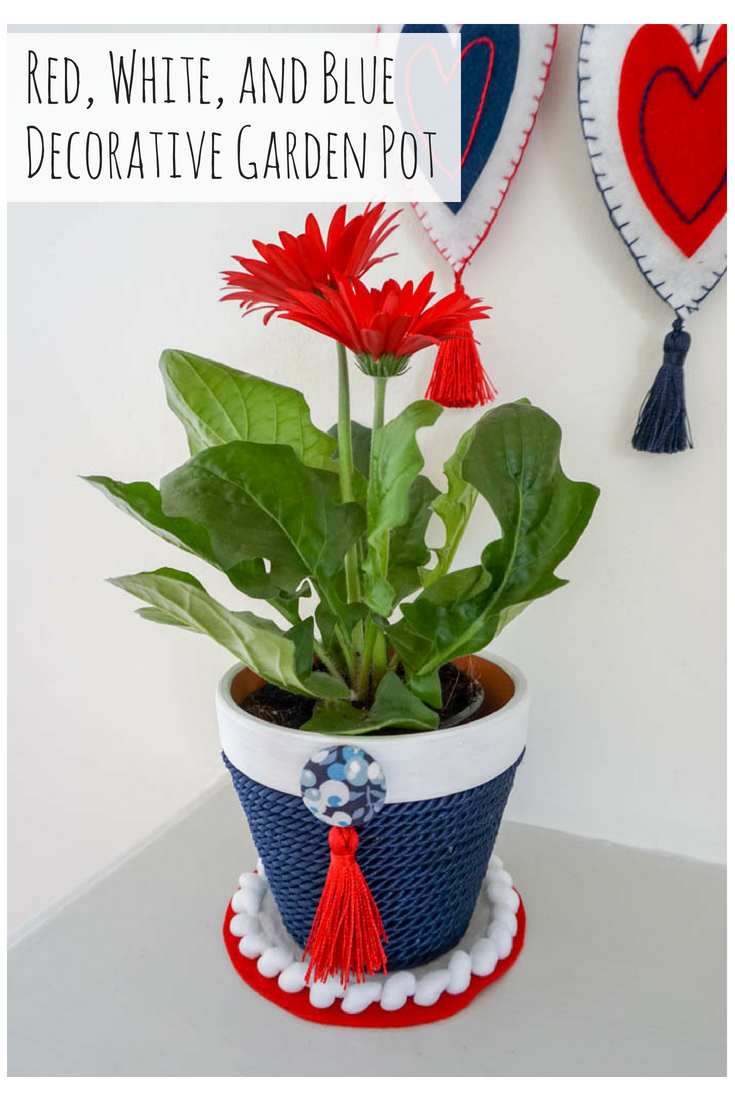 Supplies:
clay pot
white paint
foam brush
craft glue
blue button
Wanda 3/16″ Twisted Cord Trim in denim
red and white felt
Franky Pea Pod 3/8″ Pom Fringe Trim in white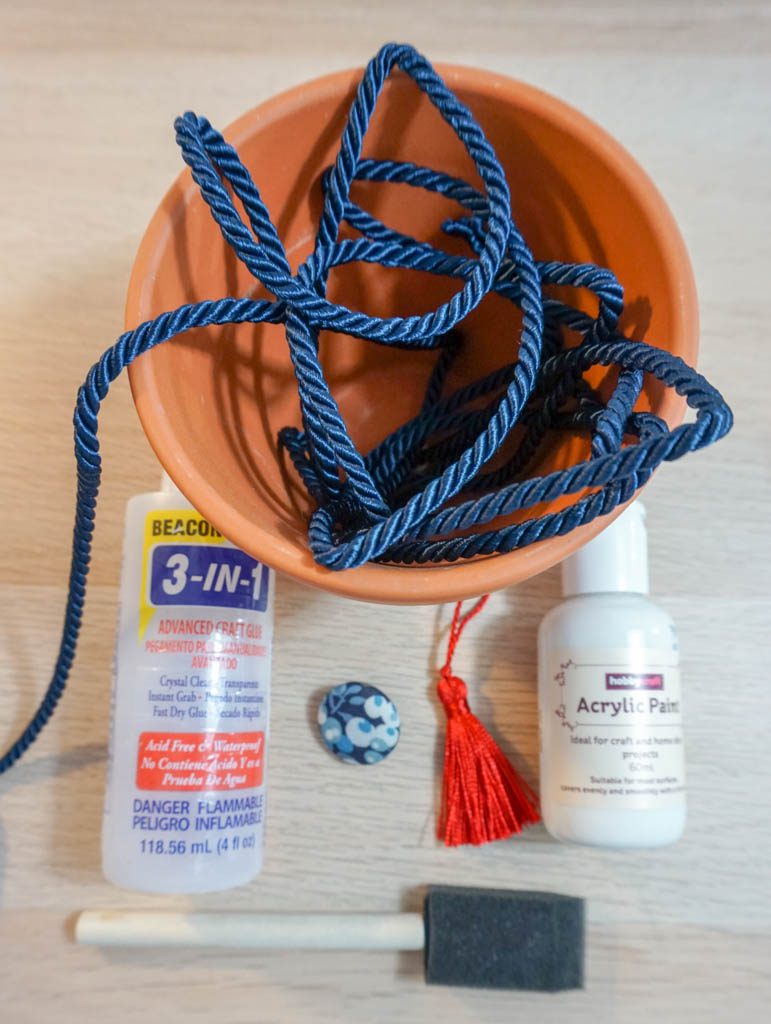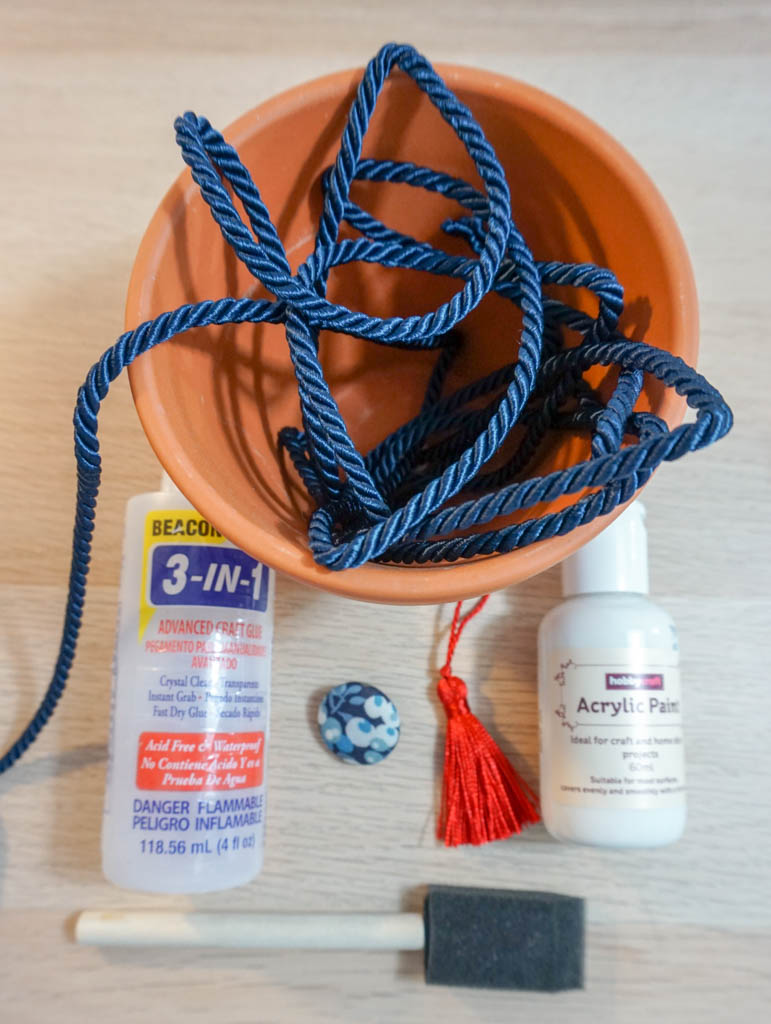 Paint the top of the pot white, using as many coats as is needed for solid coverage.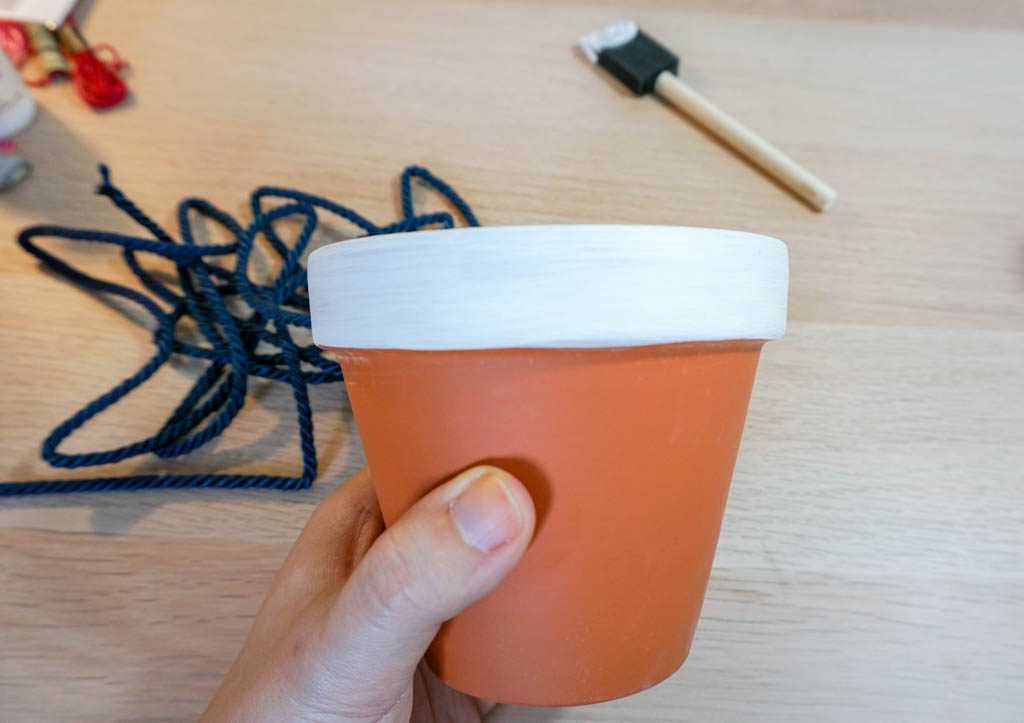 Glue the bottom part of the pot. It doesn't need to be absolutely everywhere, but you're wrapping the cord trim so you want to make sure that there's good coverage so the trim stays put. Wrap the trim around, starting from just under the lip at the top and keeping it as gap-free as possible.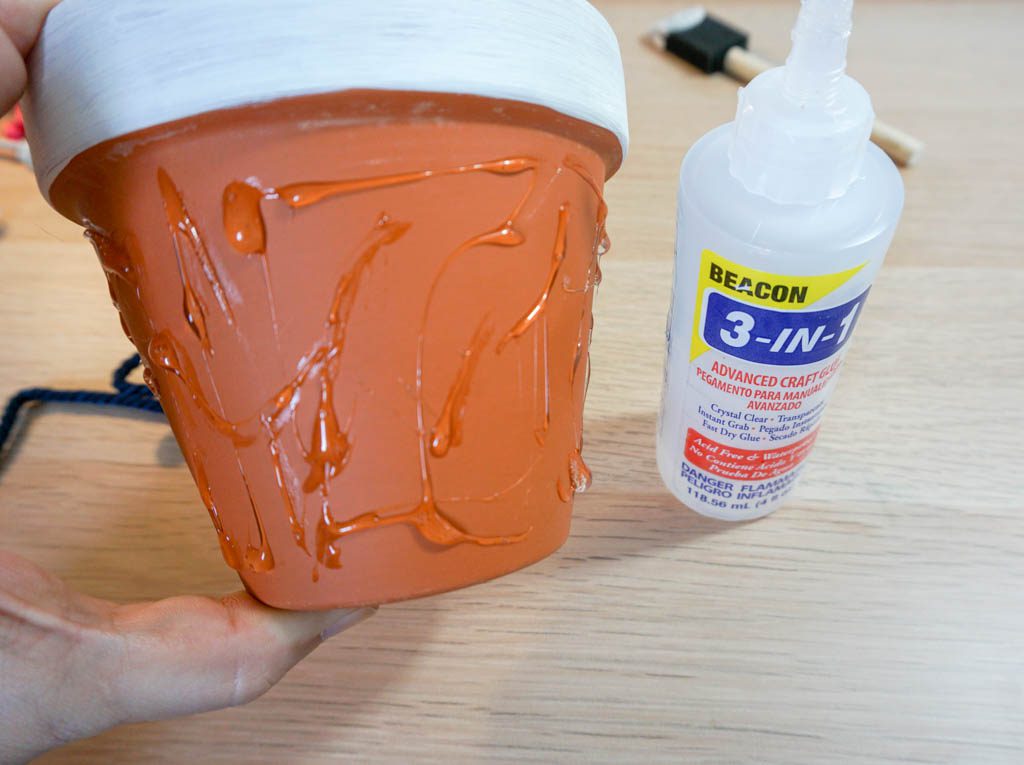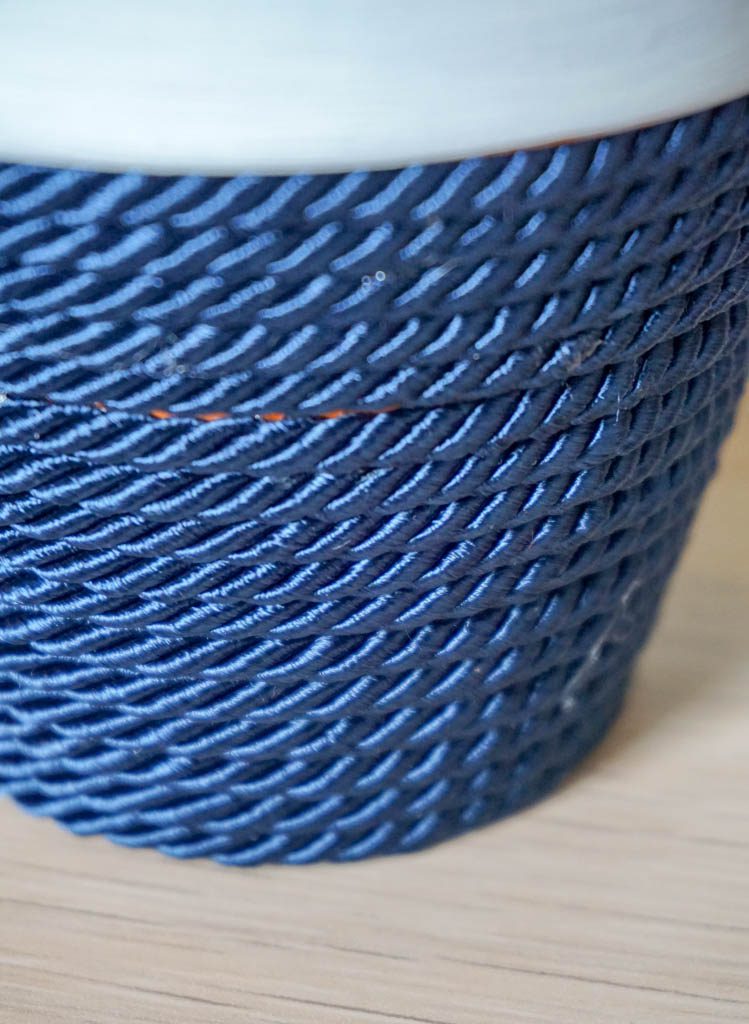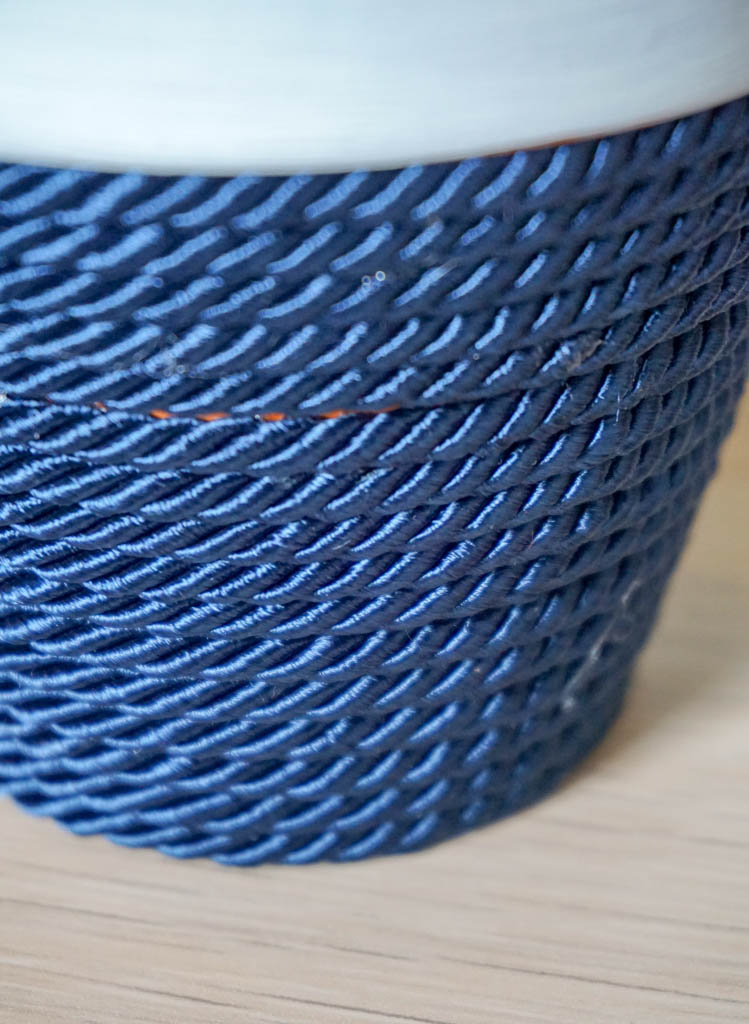 Glue the tassel to the back of the button. Trim the top of the loop if it is showing. Glue the button onto the white part of the pot. You may need to hold it in place for a couple of minutes.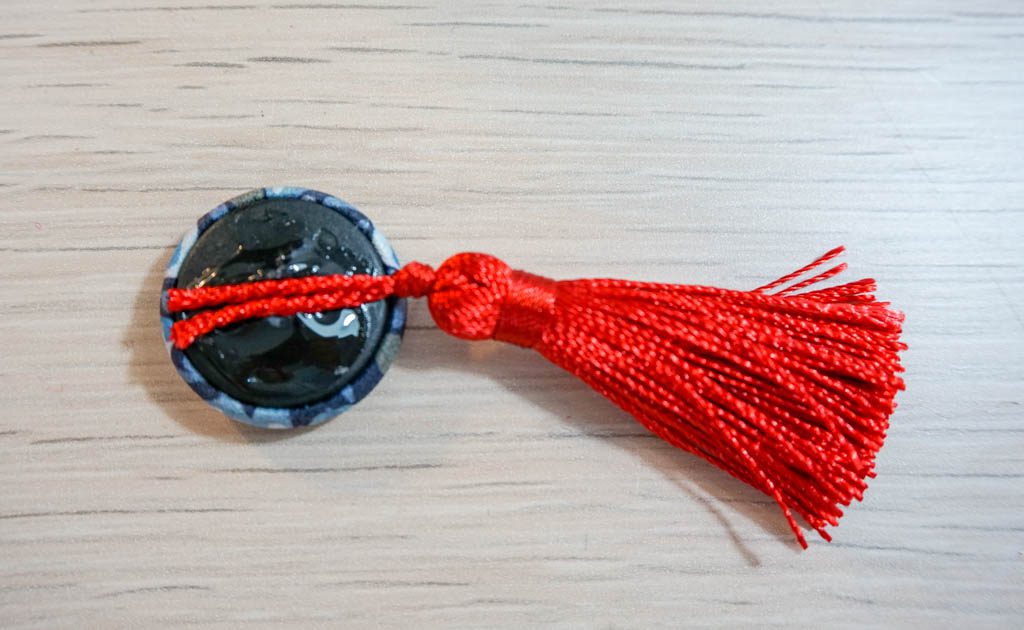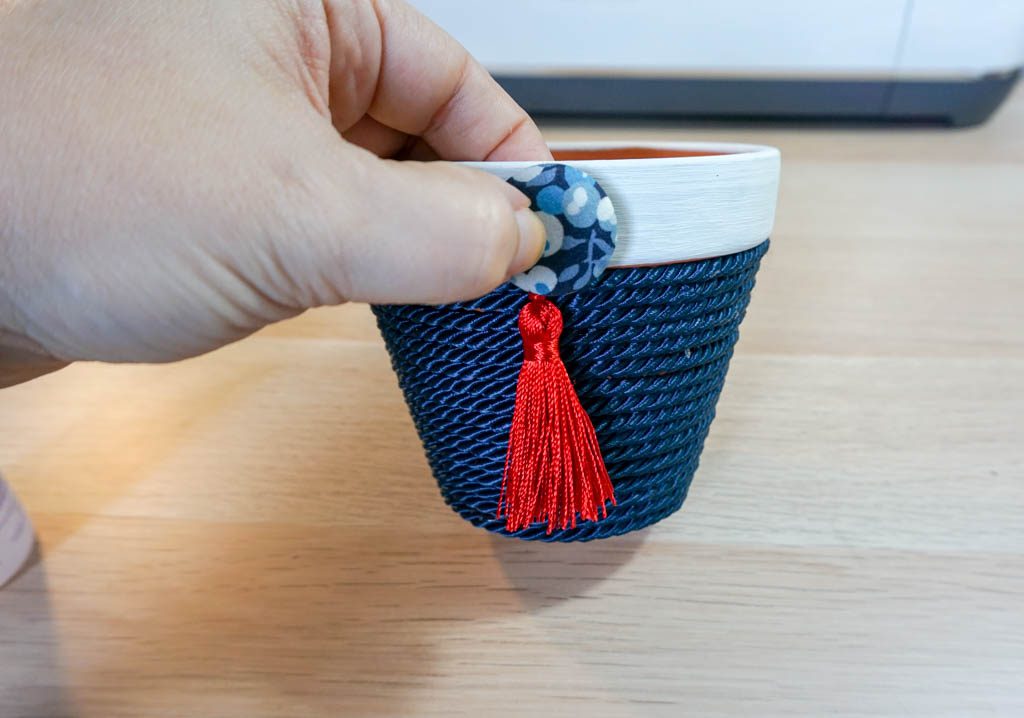 For the mat, cut out the white felt in a circle that's a bit bigger than the bottom of your pot. Glue the pom pom trim around the edge of the white and then glue the white onto the red. Trim the red into a circle that is slightly bigger than the edge of the trim.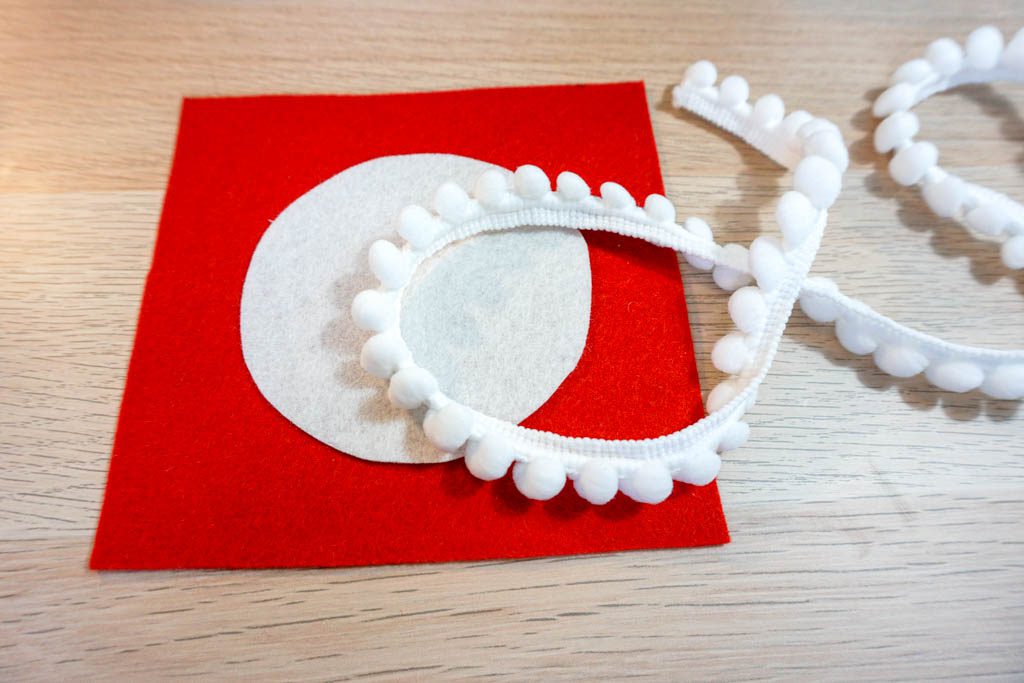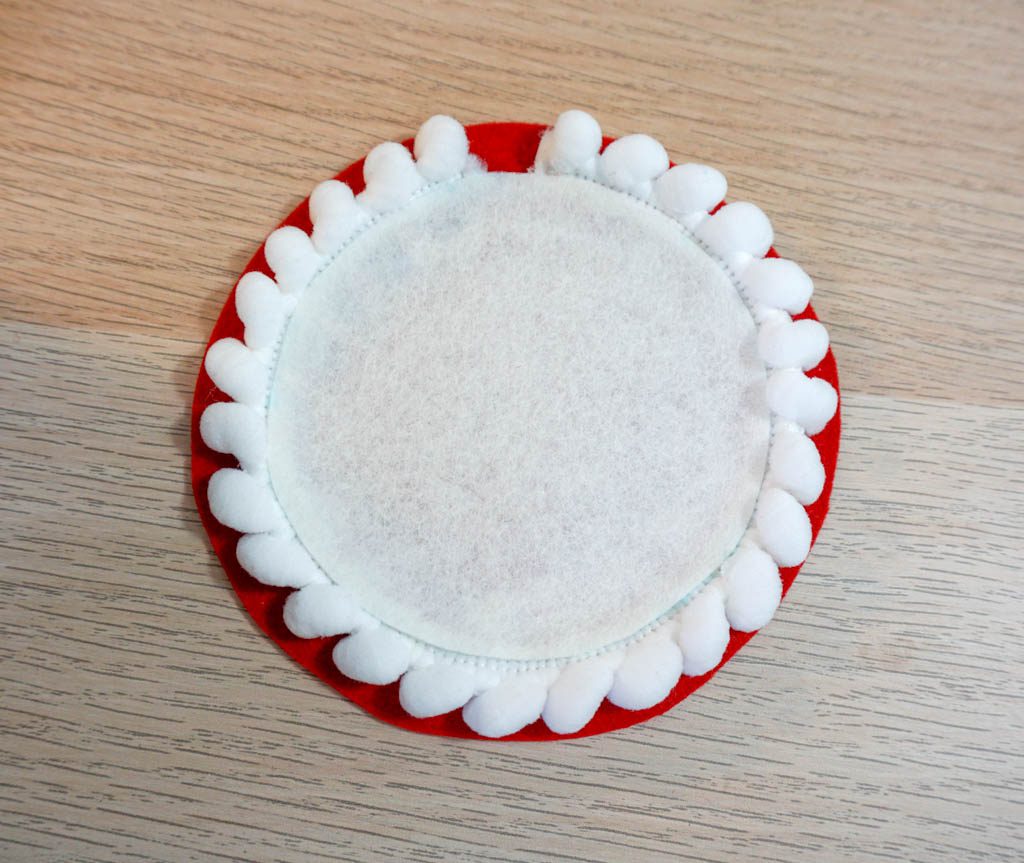 I love how my decorative flower pot came together. It's easy to make–the hardest part will be choosing which flowers will live in it!