I love giving gifts. I love figuring out the perfect thing for a friend. It's extra fun when I've made it myself! When I was invited to participate in the 5th Annual Handmade Holidays Blog Hop, I jumped at the chance. Not only was I excited to make something, but I was even more excited to see all of the ideas that I knew would be amazing. When I was deciding what to make, I knew that I wanted something that I would give to a friend. My Rustic Glam Jewelry Holders are a fun gift for any time of the year and something I'd love to give (and receive!).
This post contains affiliate links and sponsored content.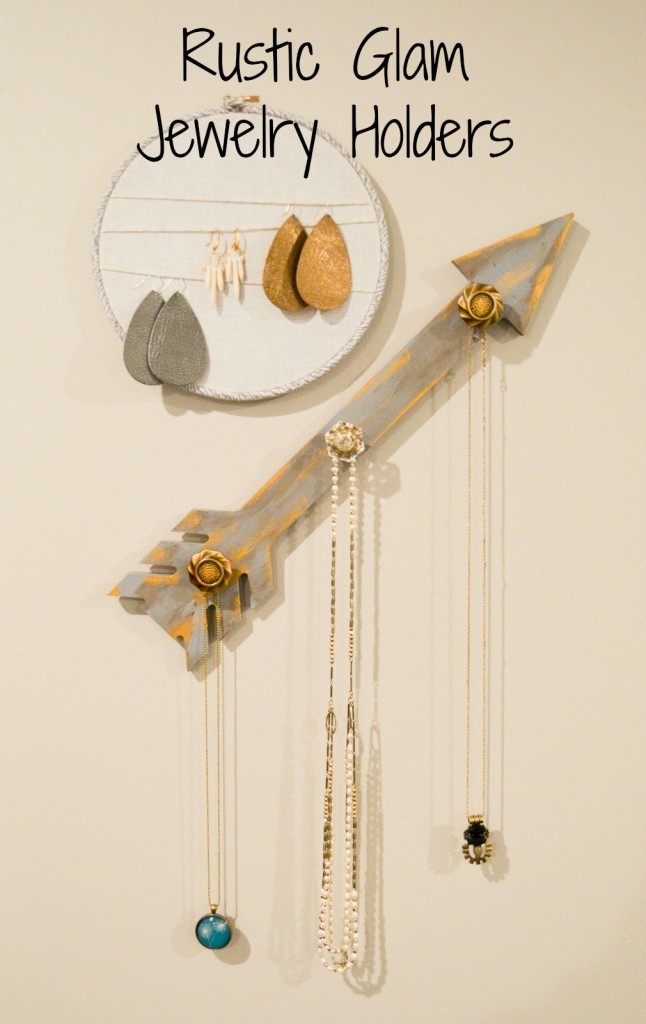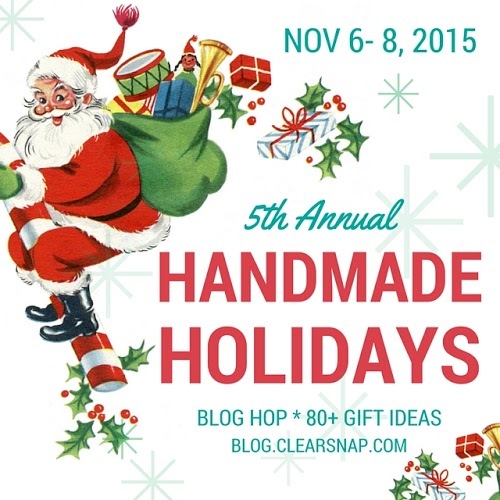 For this project, I used:
wooden arrow (similar)
Americana Slate Grey paint
Americana Dark Wax
DecoArt Metallic Lustre
drill
three knobs
embroidery hoop
fabric
grey and gold twine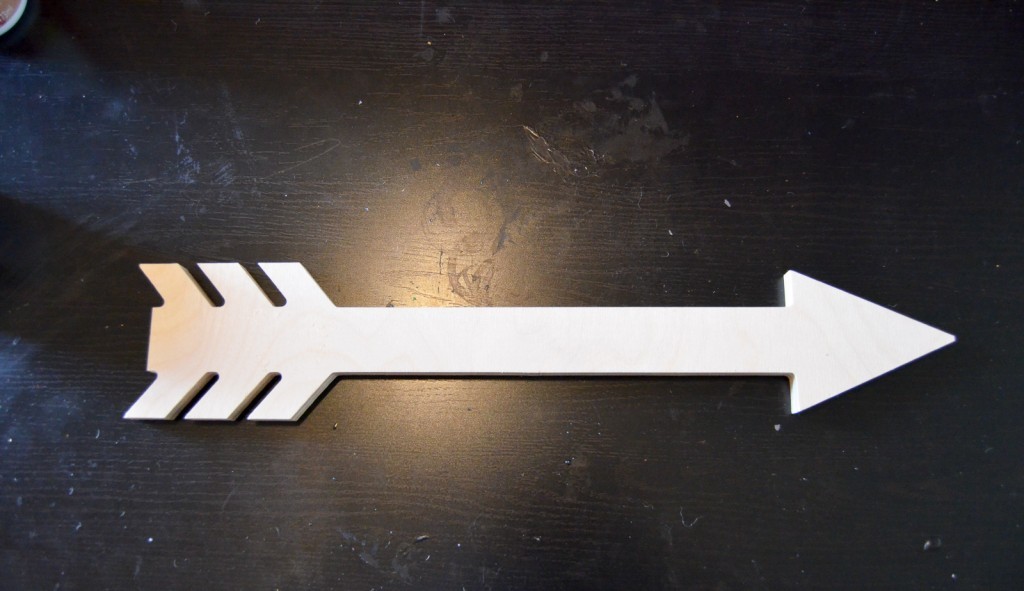 I began by painting the arrow grey.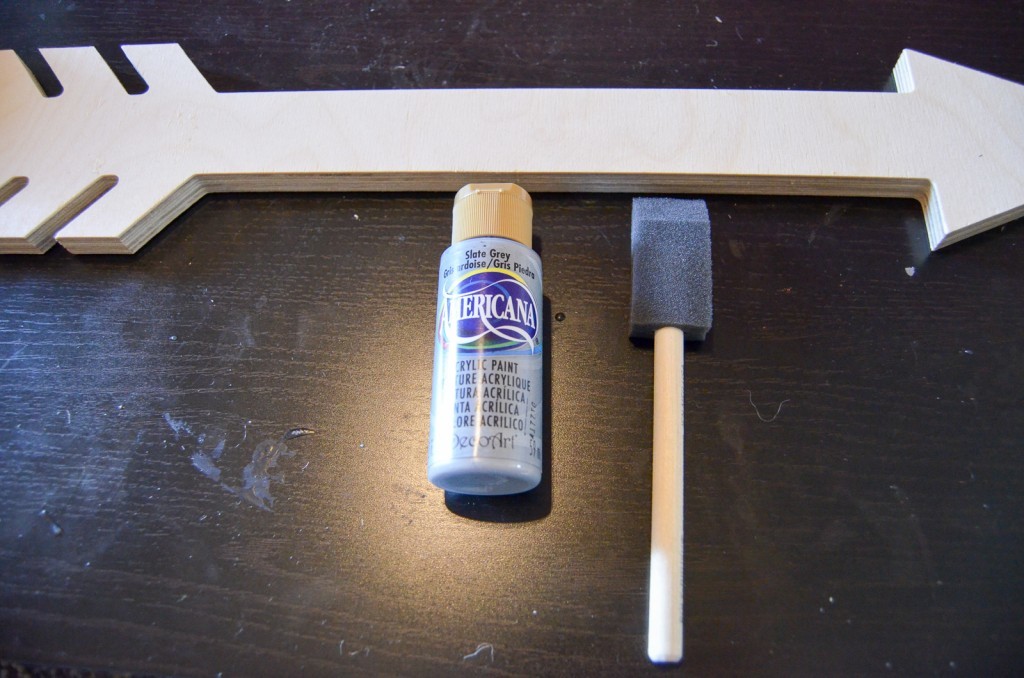 I then did a light coat of the wax–just enough to get the distressed look. I didn't go for full coverage and quickly wiped it down.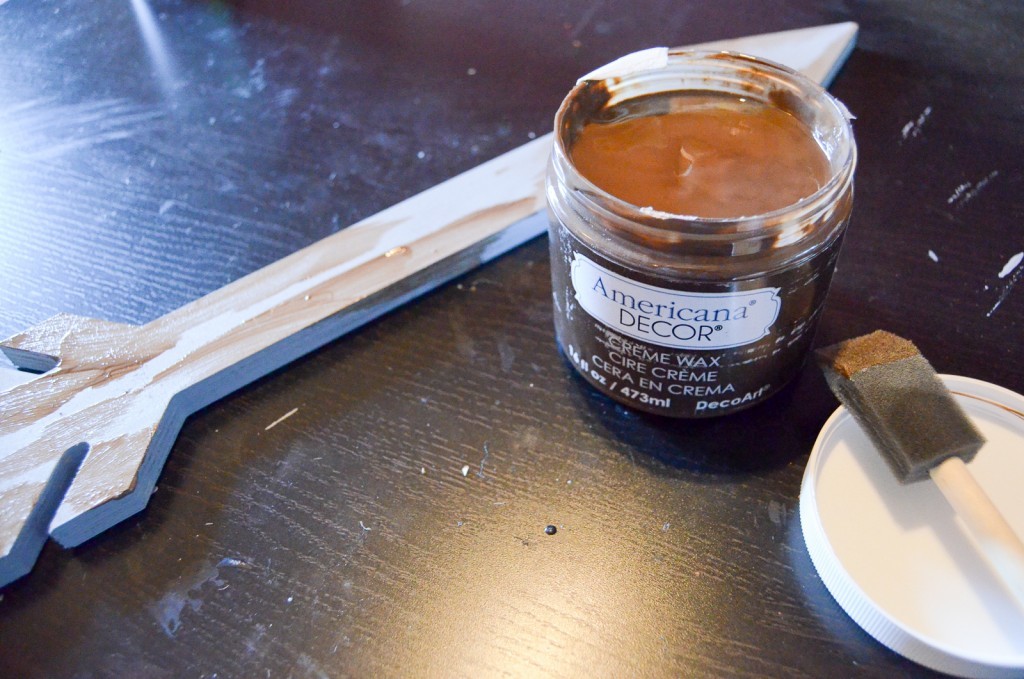 The gold metallic lustre was fun to add. I always love seeing it shine.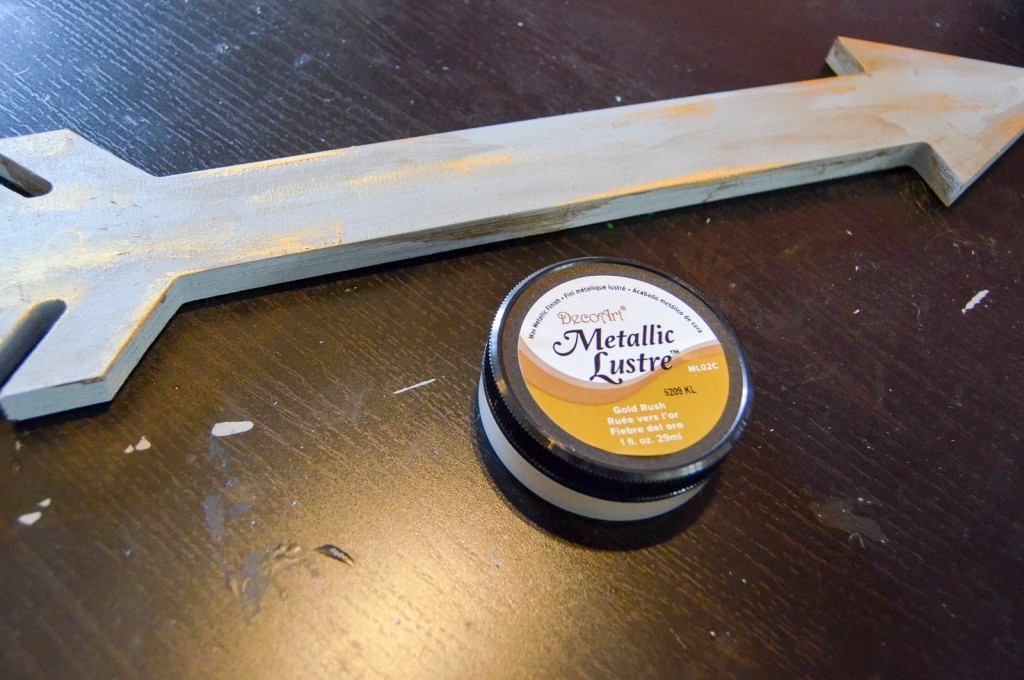 I picked out three knobs that fit the look I was going for, drilled holes where I wanted to place them, and attached them to the arrow. That was part one of my gift finished!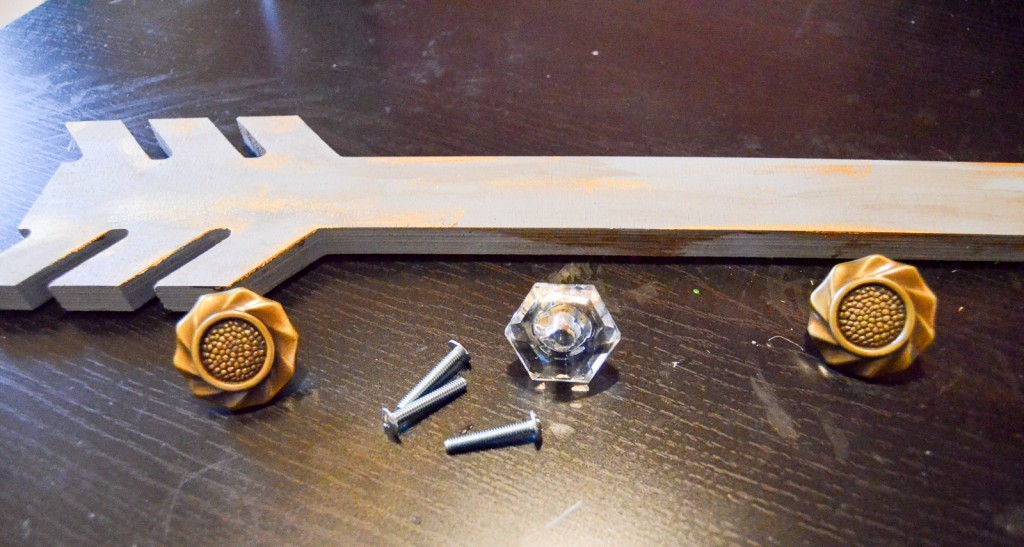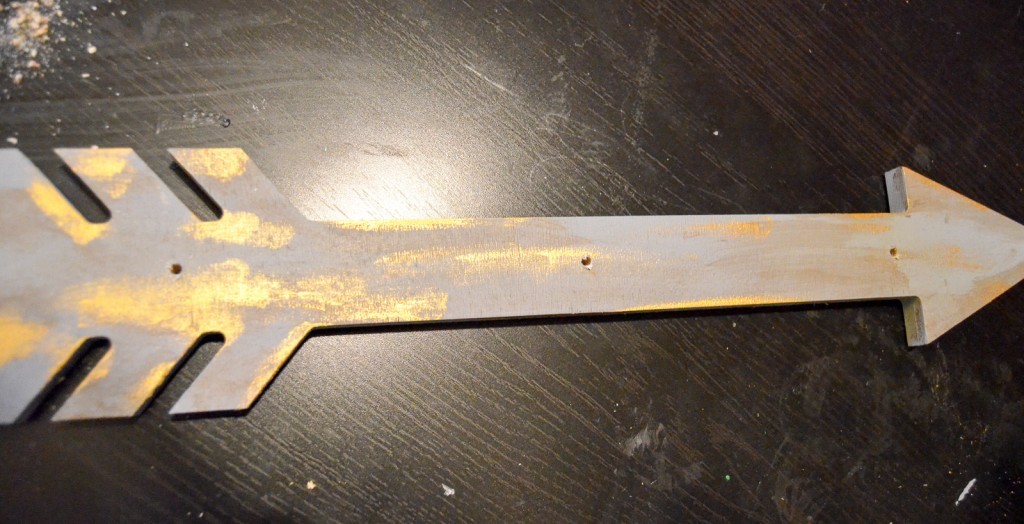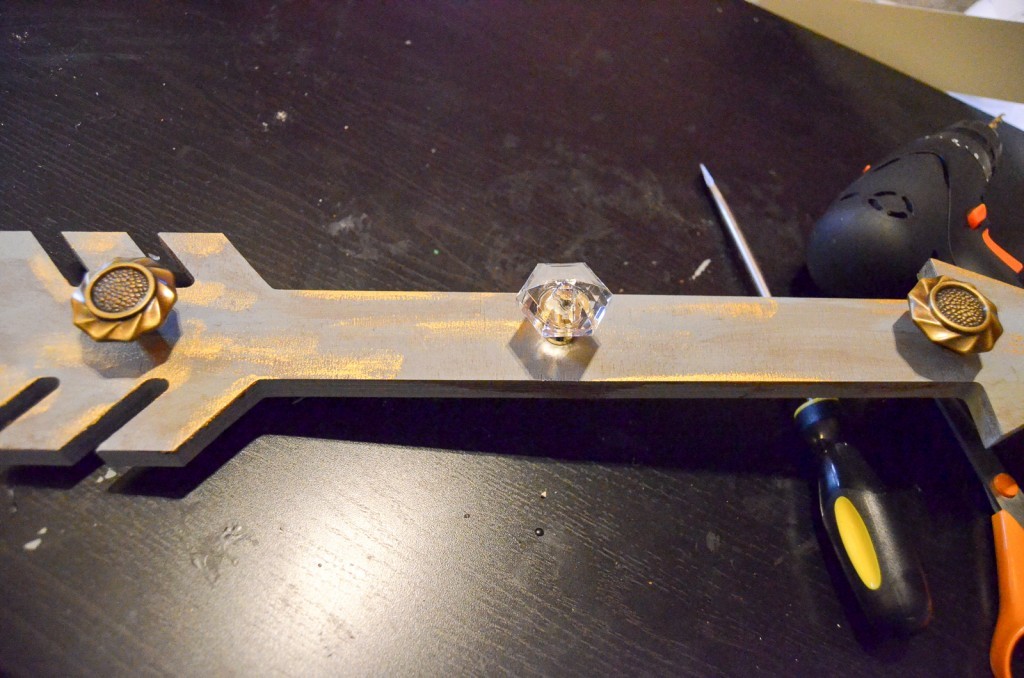 For the second part, I took out my hoop, fabric, and twine.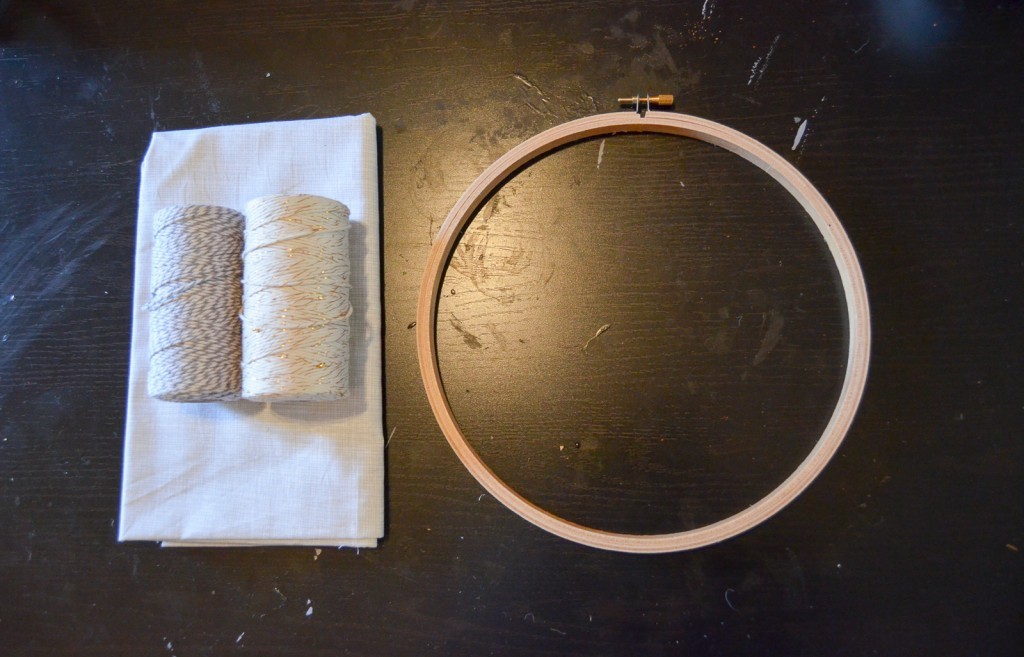 I started by wrapping the outer piece of the hoop in the grey twine. I love the look of a wrapped hoop!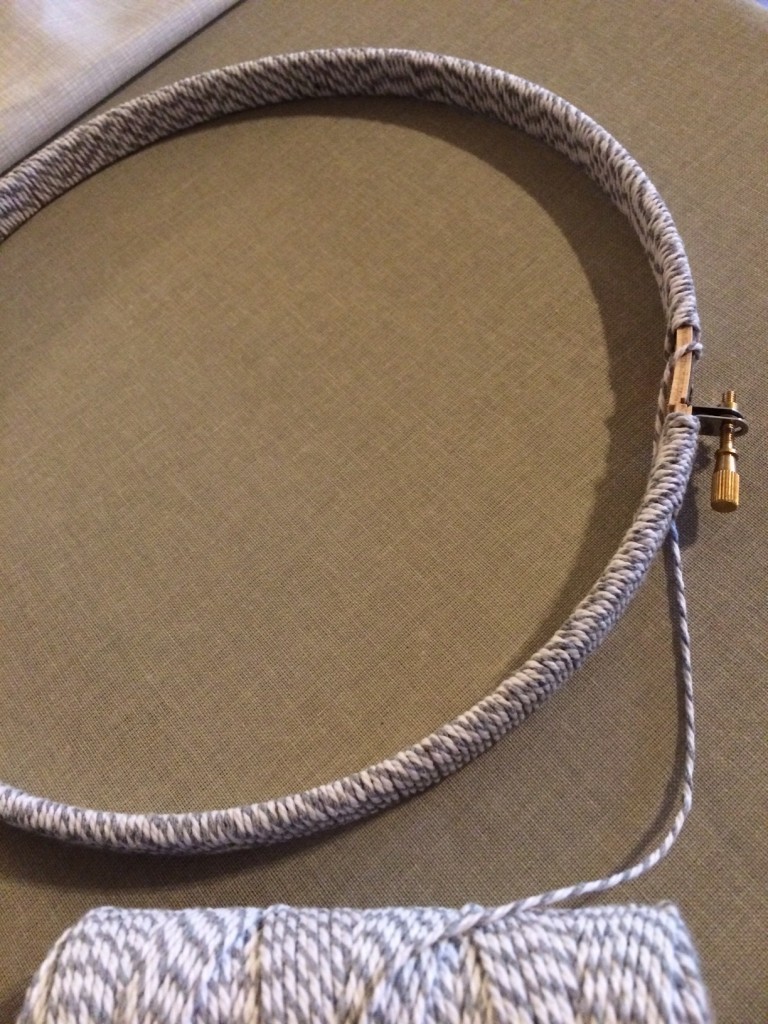 I then cut my fabric to be just a bit bigger than the inner portion of the hoop.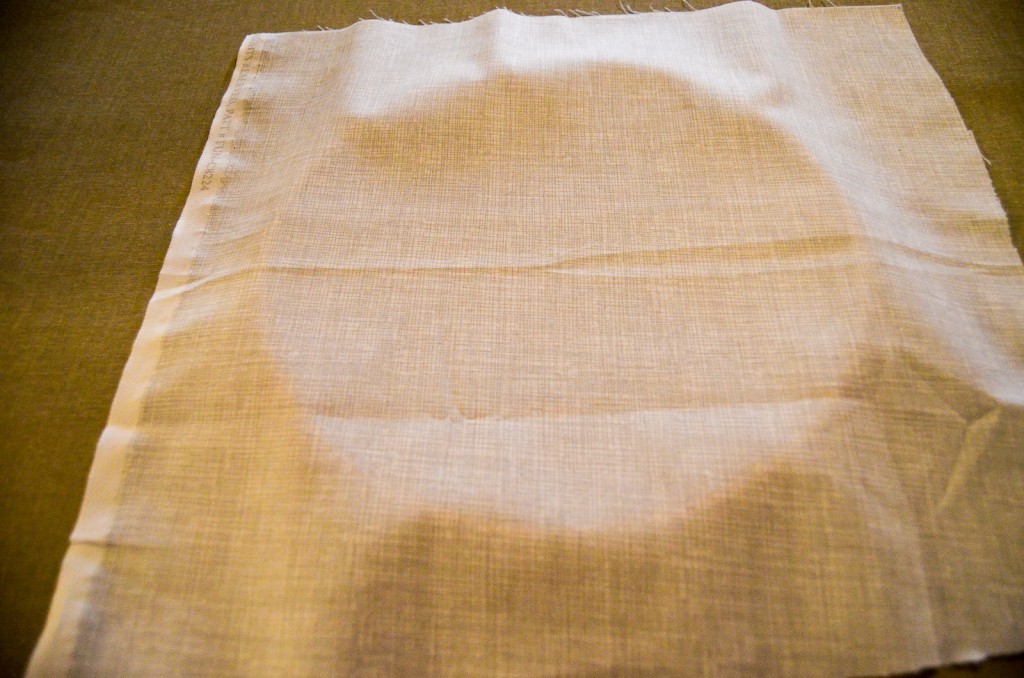 I wrapped the gold twine three times around the fabric and hoop and then attached the outer piece and tightened. Super easy! When the hoop was attached, I trimmed the excess fabric from the back.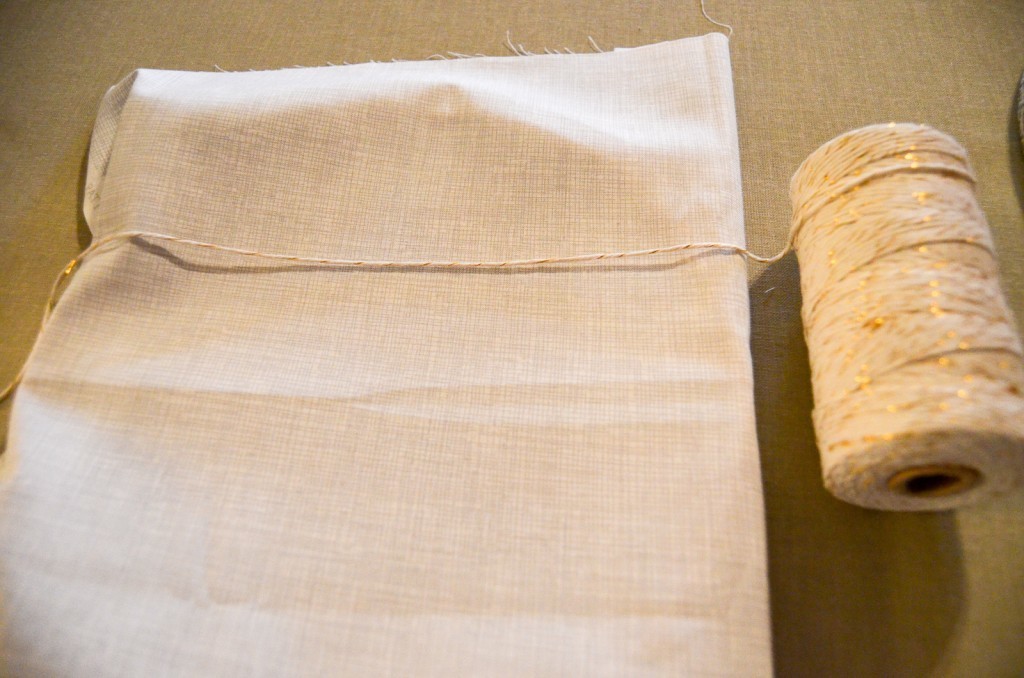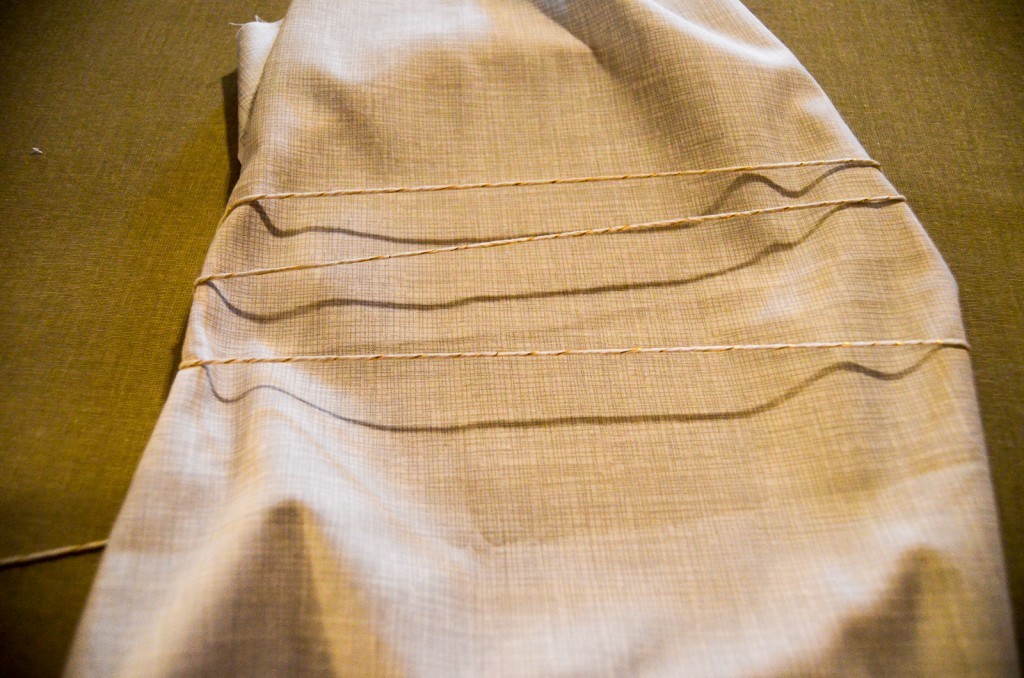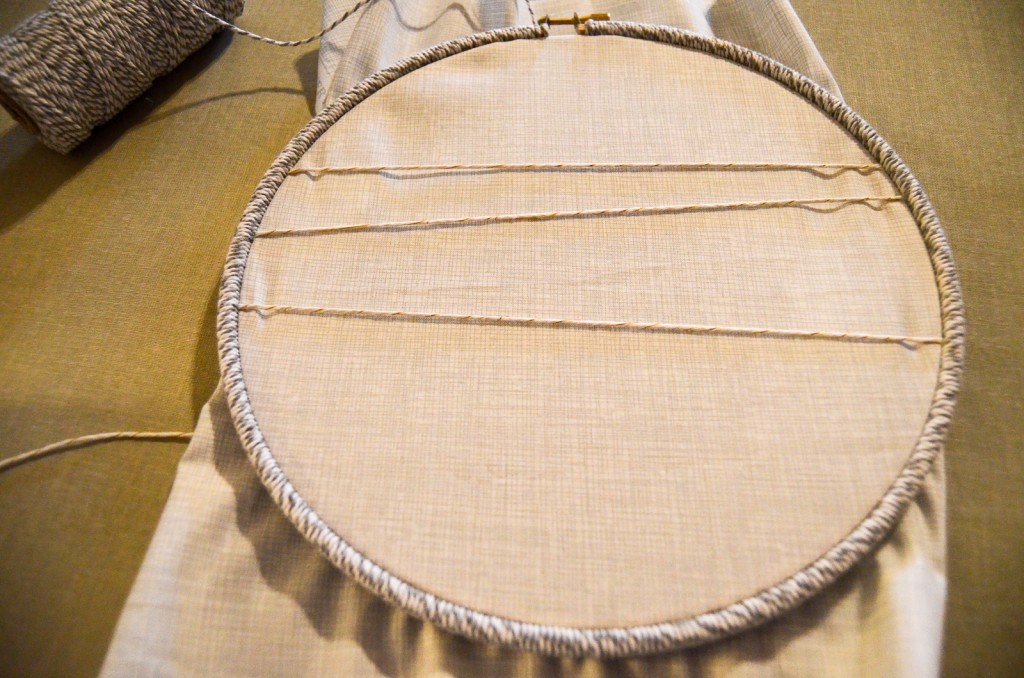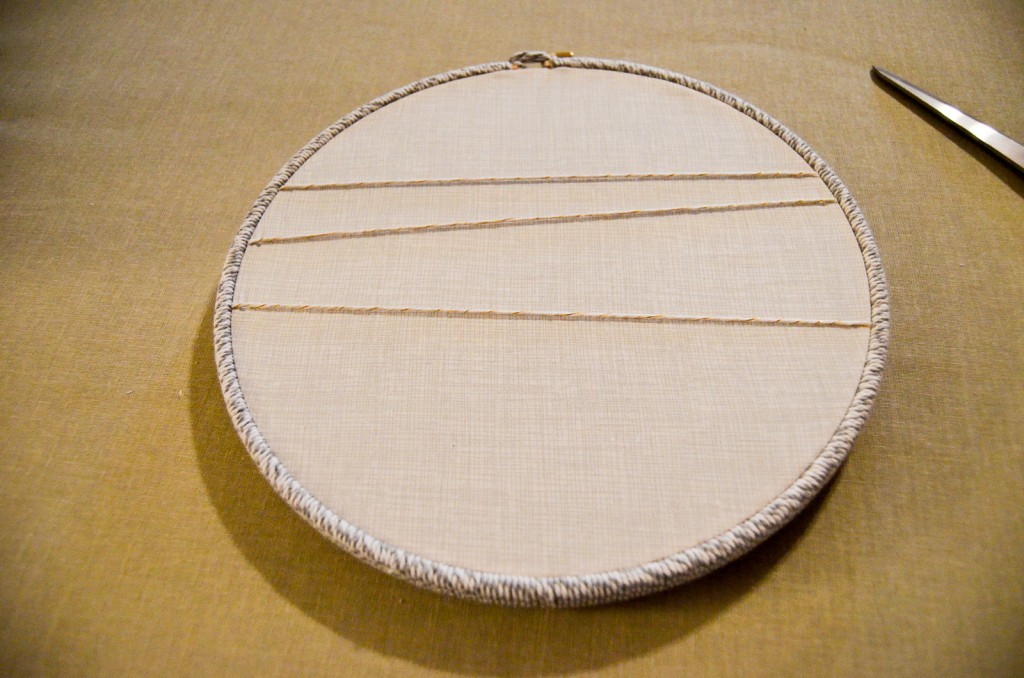 I love how my Rustic Glam Jewelry Holders turned out and I think they make a fantastic gift. You can customize them to any look you want. If your friend's favorite color is blue, use it! The sky is the limit and they don't take long to make.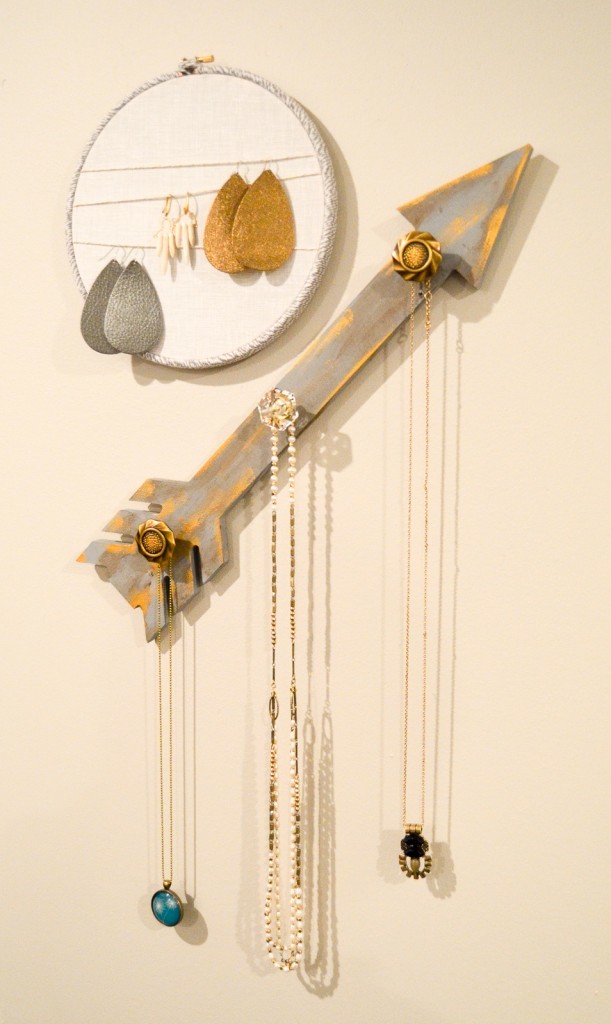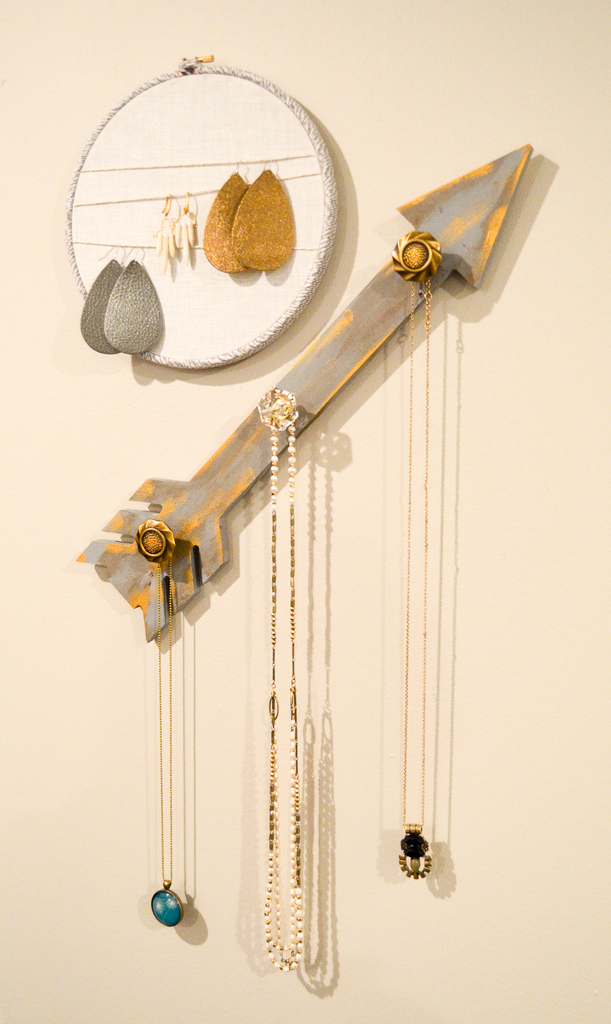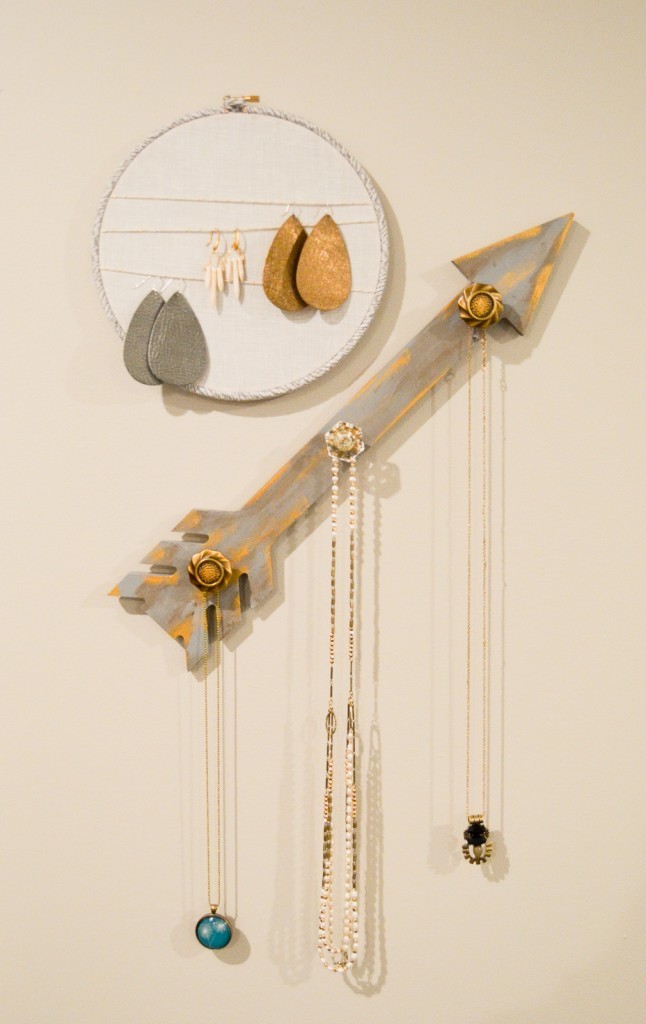 Please make sure you check out the amazing sponsors who helped make this hop happen and the amazing gift ideas that are up today! Thank you to DecoArt for providing the paint I used for my project!