Eggnog can be a divisive drink–some people love it, others hate it. I'm firmly in the "I love eggnog" camp and it's a part of the Christmas season to me. I drink way more than I should (without alcohol, don't worry) but sometimes I like to adult it up. This amaretto eggnog cocktail is an easy twist on a Christmas season classic and is a very sippable drink to have next to the Christmas tree. Or roaring fire. Or with a plate of Christmas cookies. Or working on Christmas presents. Or just because you want to because you're an adult and it's Christmas!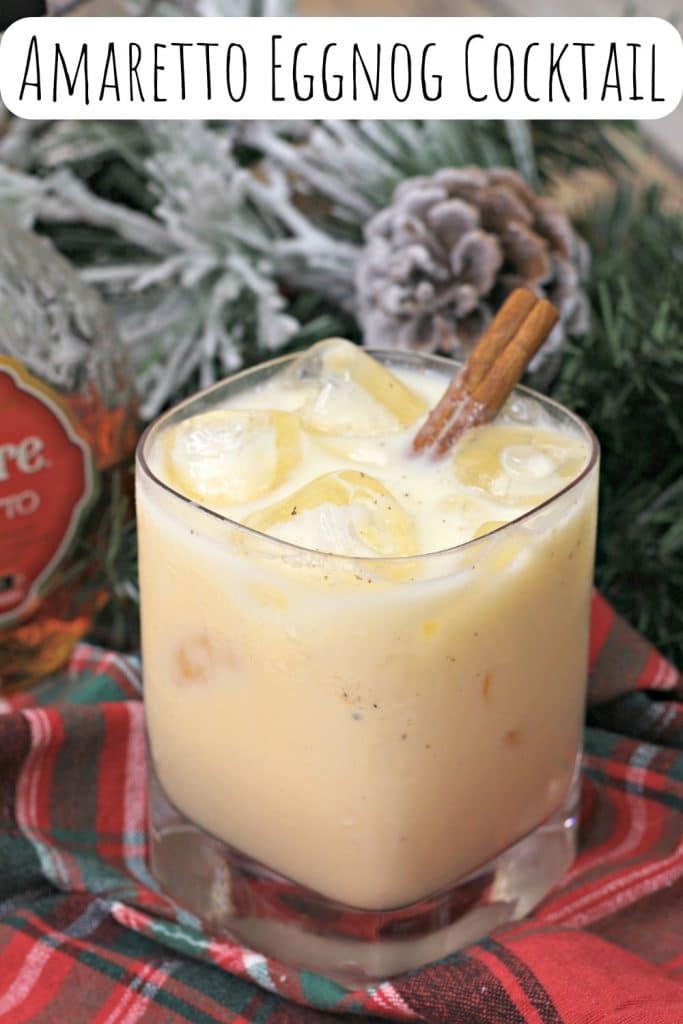 Serves: four 6-8oz glasses
Time: 4 minutes
INGREDIENTS:
1⁄2 cup spiced rum
1 cup amaretto
1/2 cup hazelnut liquid creamer
4 cups eggnog (most American supermarkets sell it pre-made at Christmas)
sprinkling of cinnamon on each glass.

INSTRUCTIONS:
Combine rum, amaretto, hazelnut creamer, and eggnog in a large pitcher. Stir until well combined.
Add ice to each glass.
Pour your liquor mix into the glass. Sprinkle with cinnamon.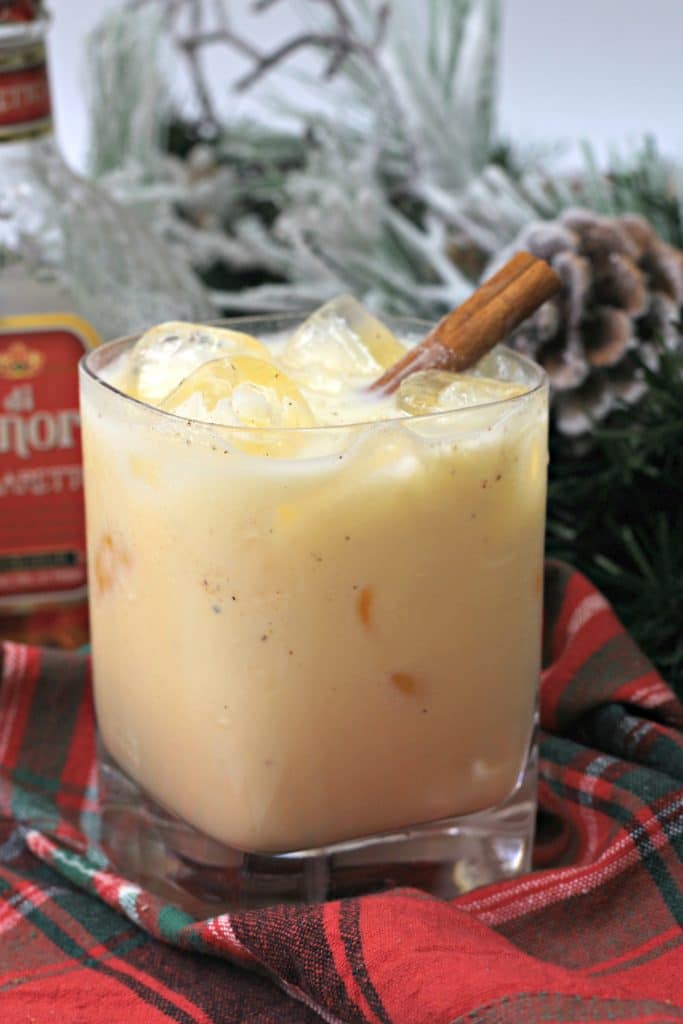 This amaretto eggnog cocktail can be made in the blink of an eye and is a great sipping drink to watch your favorite Christmas movie with. Make a larger batch for a Christmas party for a festive drink! Add a cinnamon stick to the glass as a garnish and to stir if needed.
You can obviously reduce the amount of alcohol. Honestly, I like the addition of the flavors, not necessarily the alcohol itself.
For another holiday cocktail idea, try this Gingerbread White Russian.