Craft Lightning is back and this month we're making Father's Day crafts! To be honest, when I first saw the theme, I was wondering what on earth I could make. Scott and I aren't overly sappy people when it comes to these days. As I was rummaging through my craft room for ideas, I got to thinking about all of the things he's done for us and immediately got hugely sappy, much to my chagrin. I don't talk about it much, but my pregnancies have all been high risk and three out of four of the girls spent time in the NICU. Scott was the one who paid attention and understood what the doctors were telling us each time. He was the first one to change their diapers. He's the one who brings home random treats for them. So yeah, I can totally do the sappy thing and this Best Dad Picture Frame came to be.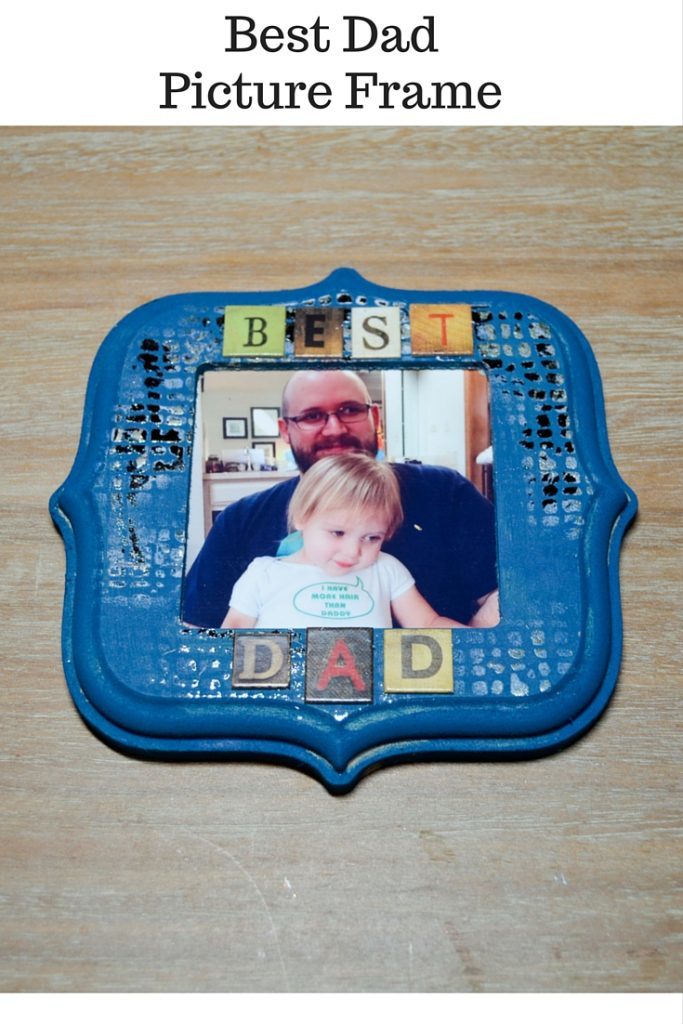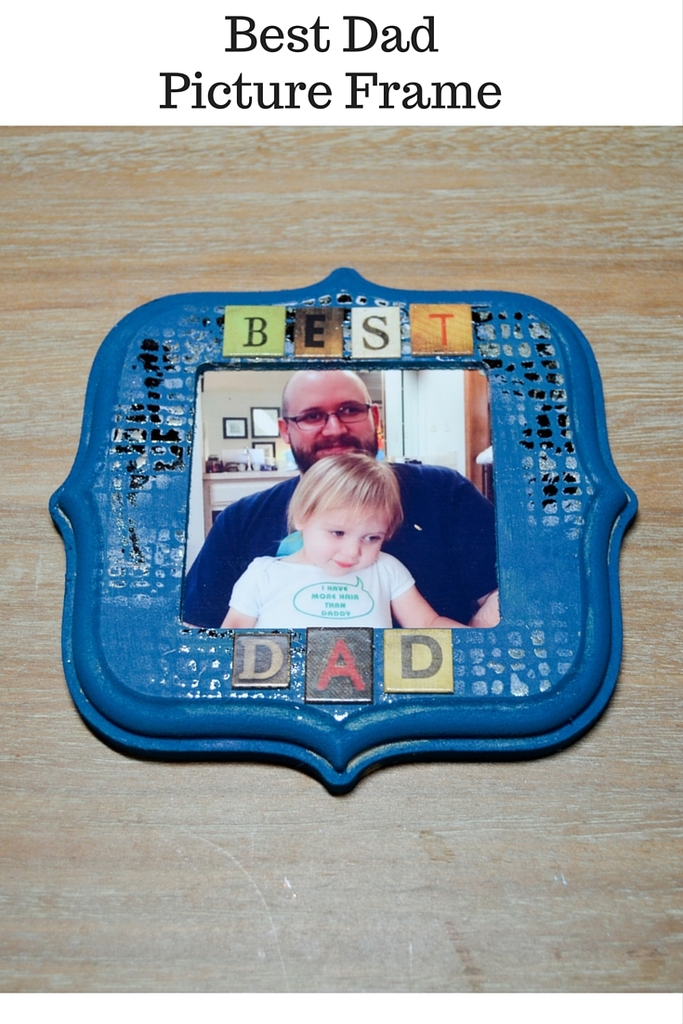 This post contains affiliate links.
I used:
I painted the frame with a quick coat of blue.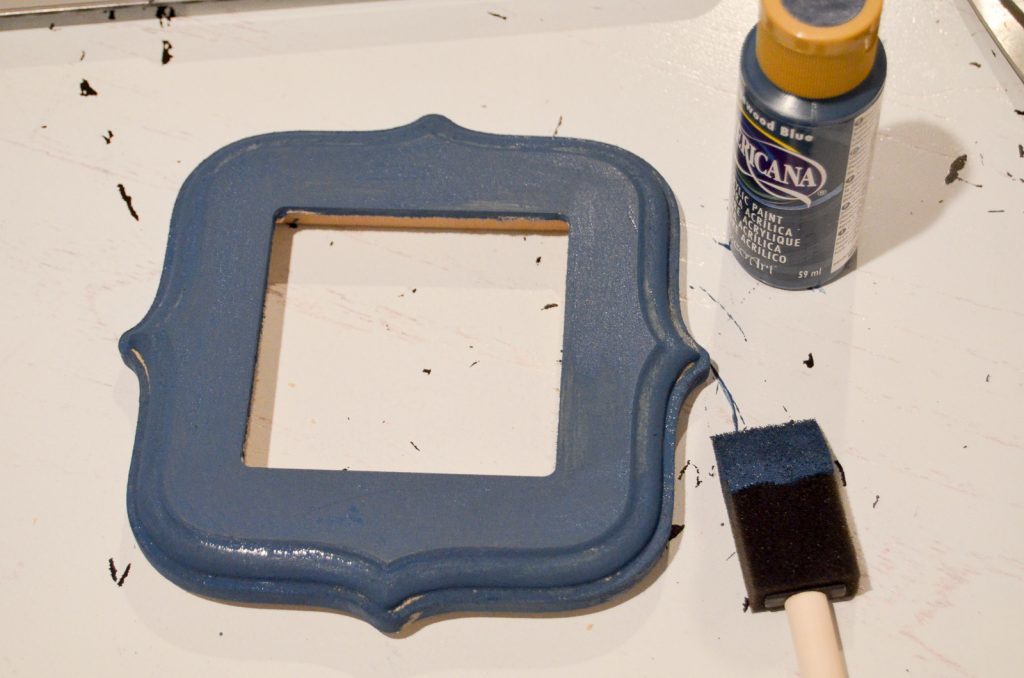 When it was dry (it didn't take long!), I put my stencil on and sprayed the adhesive. This isn't technically how you're supposed to use it, but I couldn't pass up a chance to try it out!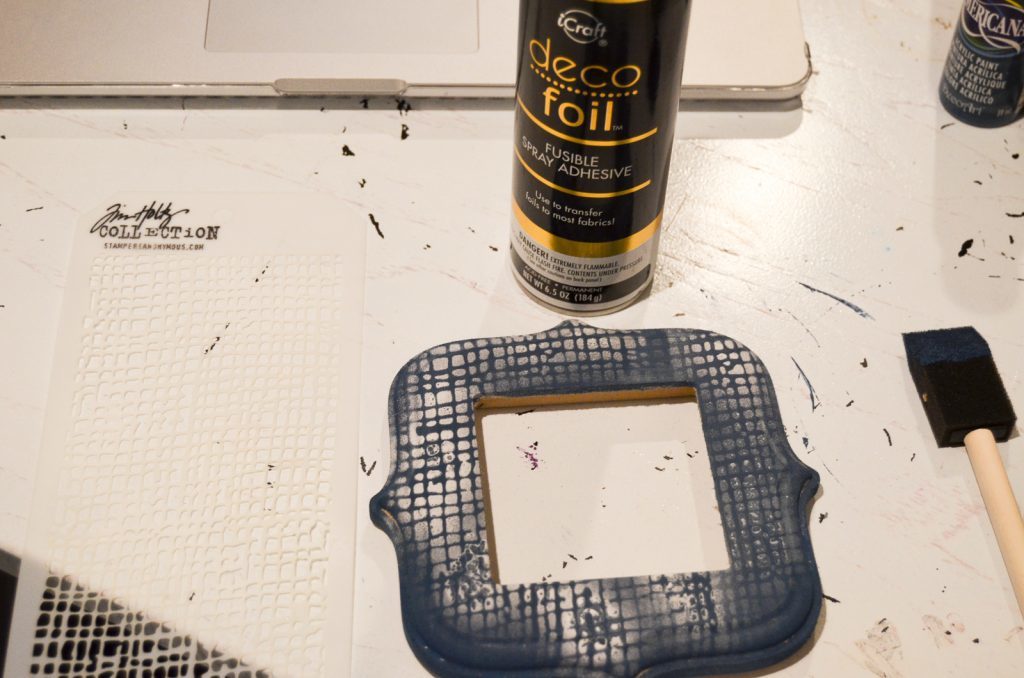 I took my foil transfer sheet and rubbed it on. I wanted a bit of a distressed look, so I didn't do it everywhere. I will never get tired of seeing that shine!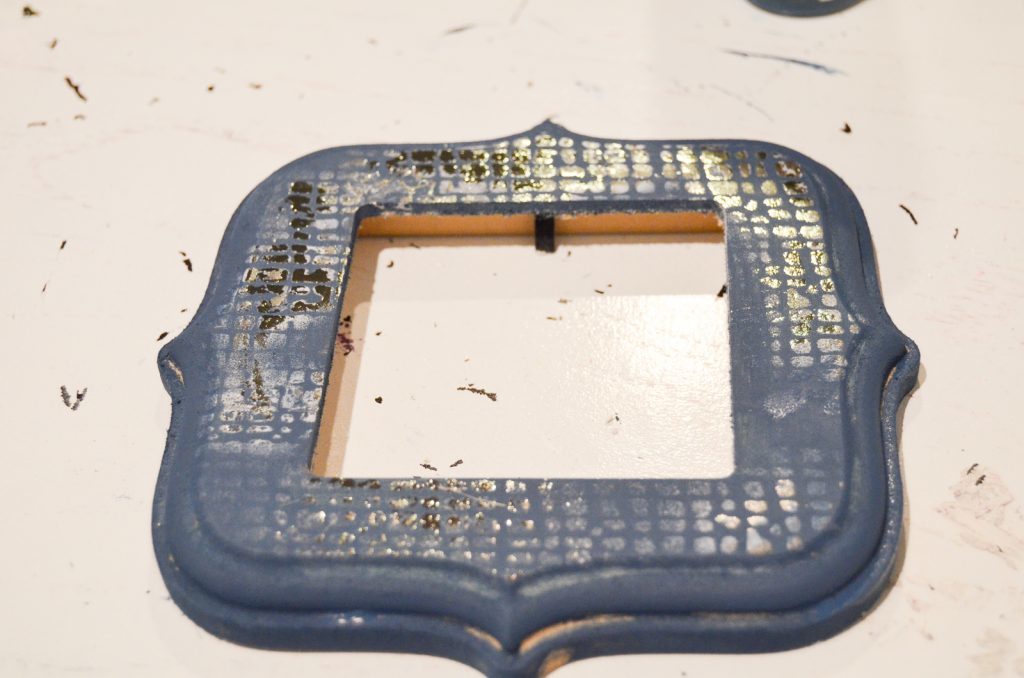 From there, it was just a matter of picking out tiles that spelled "Best Dad" and gluing them on! Believe it or not, this truly took 15 minutes, minus drying time. Even then, the drying time didn't add on much more.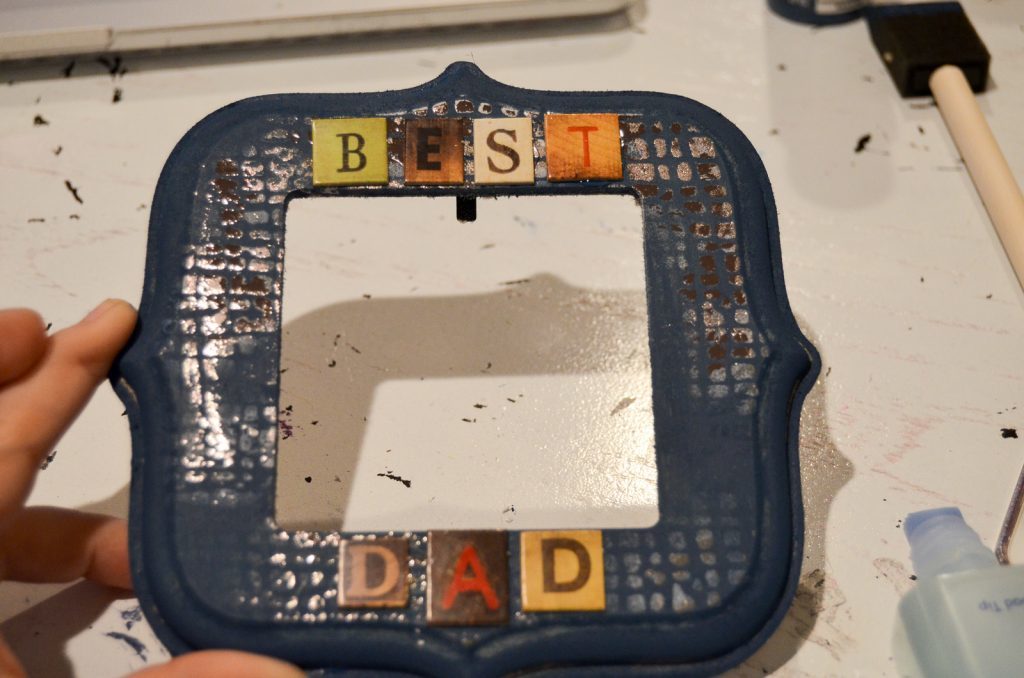 I put in a picture that makes me smile every time (Matilda is the fourth girl to wear that shirt!). My Best Dad Picture Frame makes me sappy happy and it's going straight onto our gallery wall.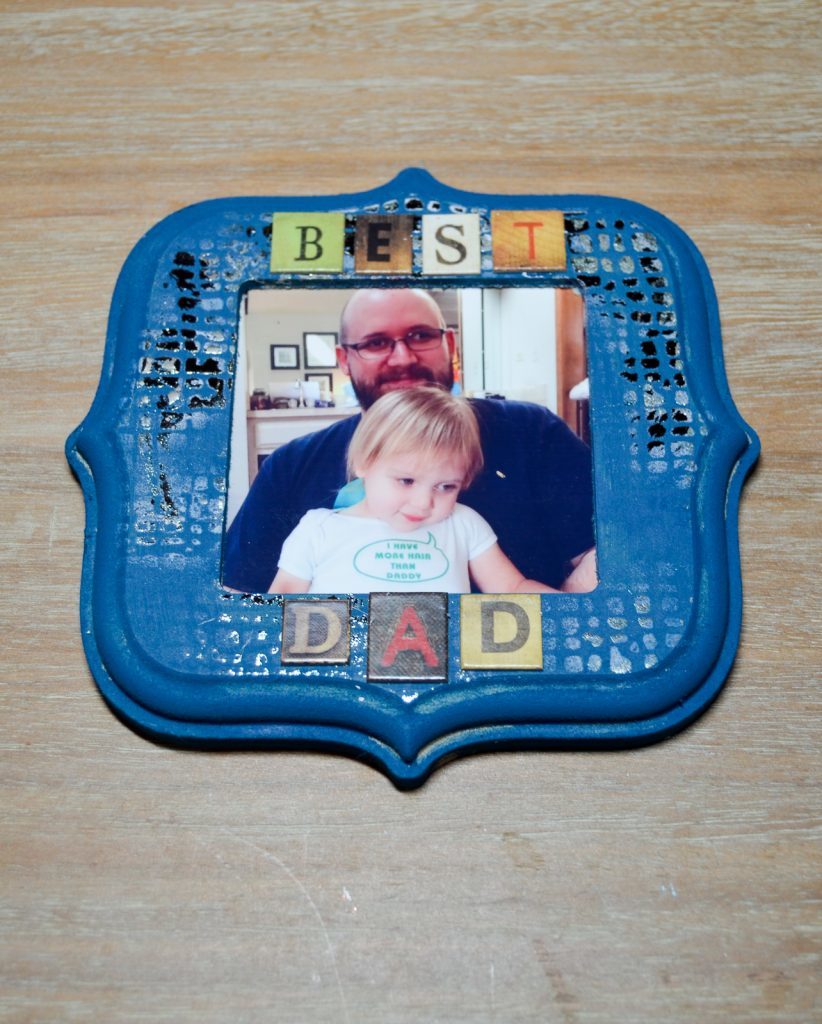 You can check out the No Sew Necktie Hoop Art I made as a second project this month!