When I was working on a Father's Day project for Craft Lightning this month, I actually couldn't decide what to post. I ended up making two fifteen minute crafts and while I can only share one as my "official" Craft Lightning post, I'm going to share my No Sew Necktie Hoop Art, too. I decided not to use this one as my main post because Scott isn't a necktie wearer. I have only seen him in one a handful of times during our entire time together. Neckties seem to go hand in hand with Father's Day, though, and I couldn't get this idea out of my head! This craft took just a few minutes to make and is totally cute.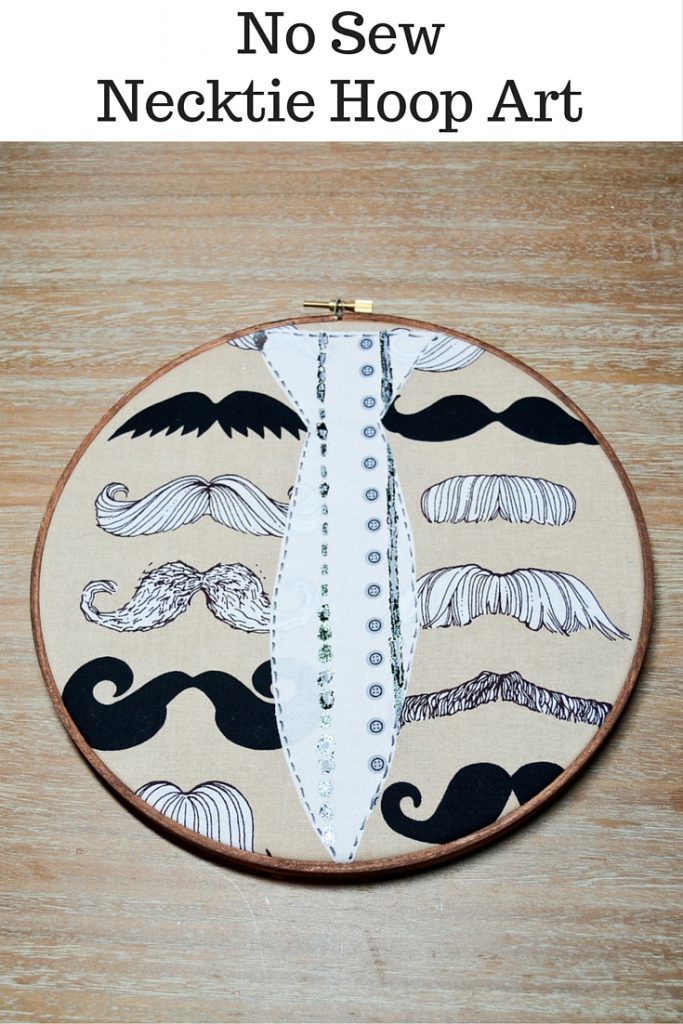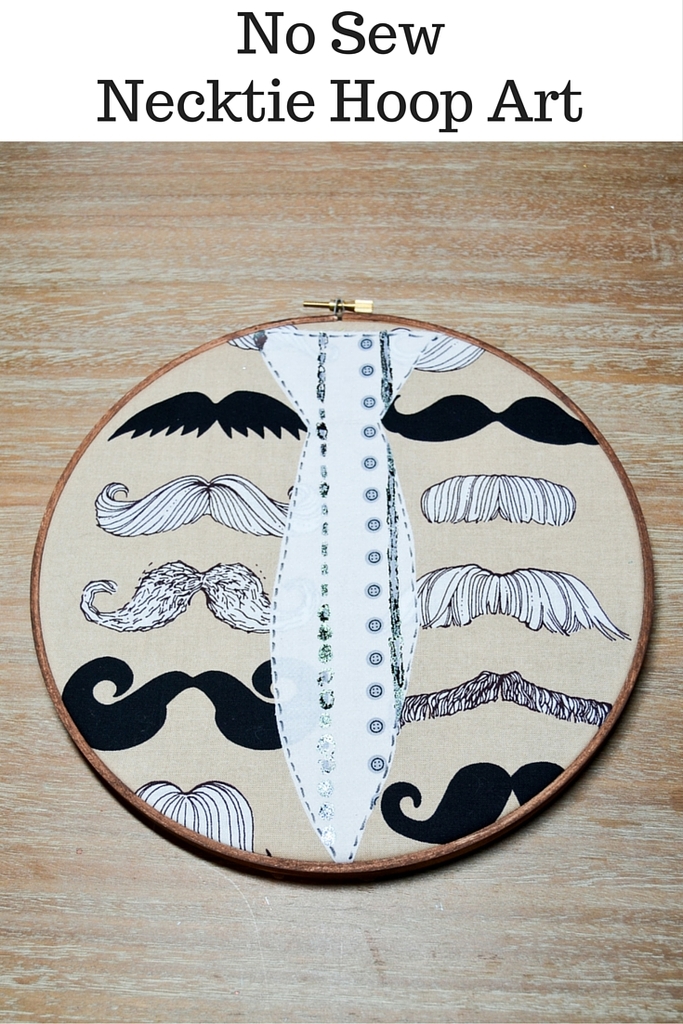 This post contains affiliate links.
I used:
painted hoop
two different fabrics
black pen
iron
scissors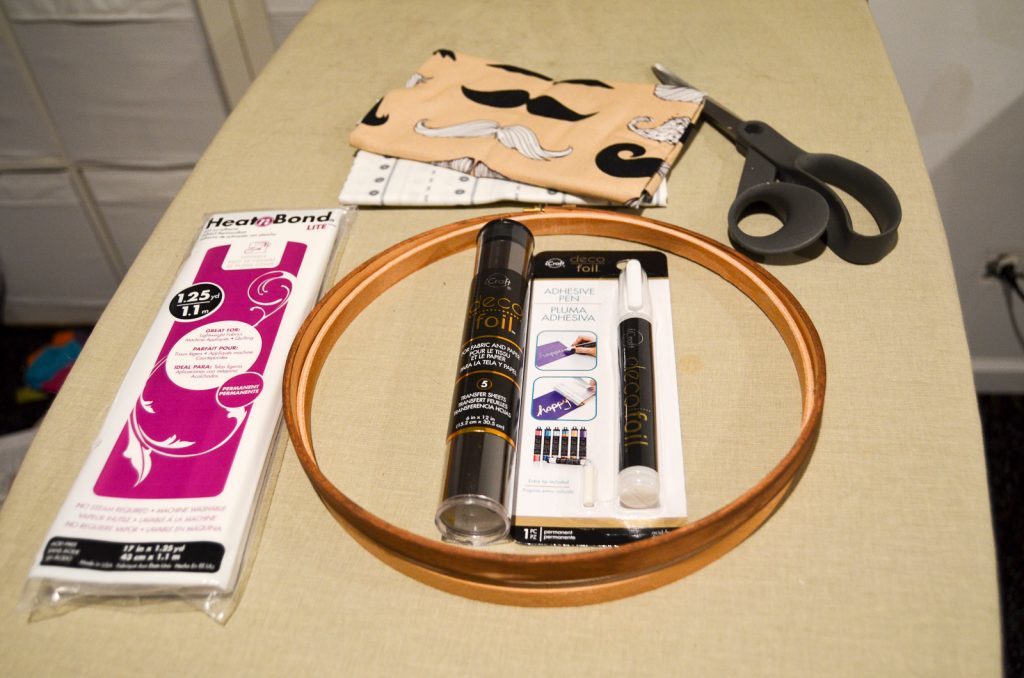 I always have some painted hoops on hand, so I just grabbed one that was painted a basic brown. I had some fun "masculine" fabrics in my stash and used the awesome mustache fabric as my base. I drew a basic tie shape lightly on the second fabric (it reminds me of a dress shirt!) and cut it out.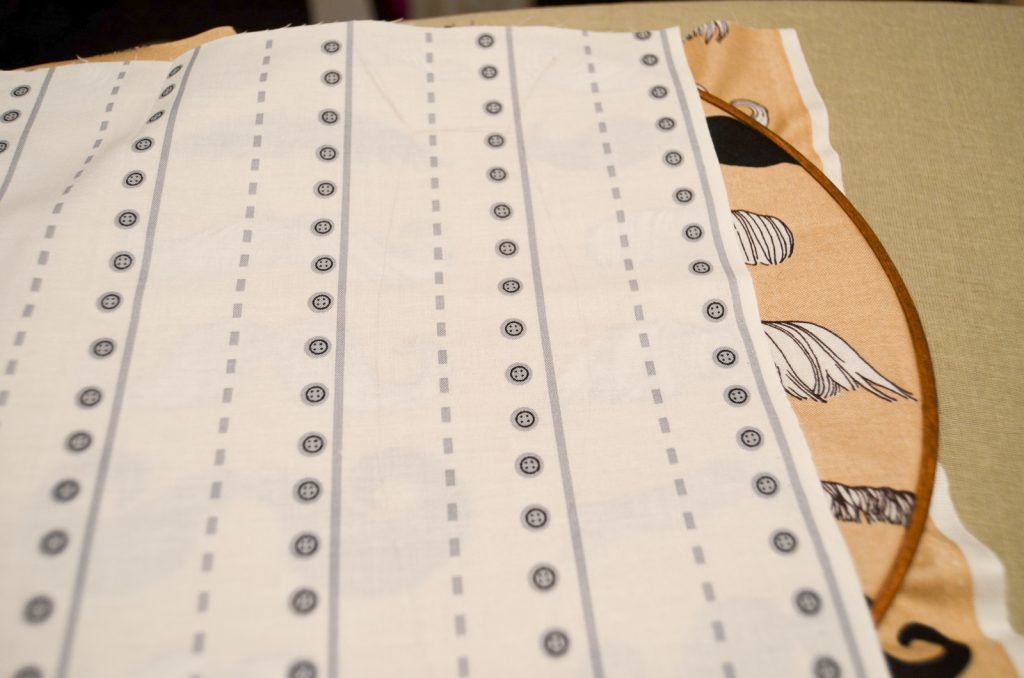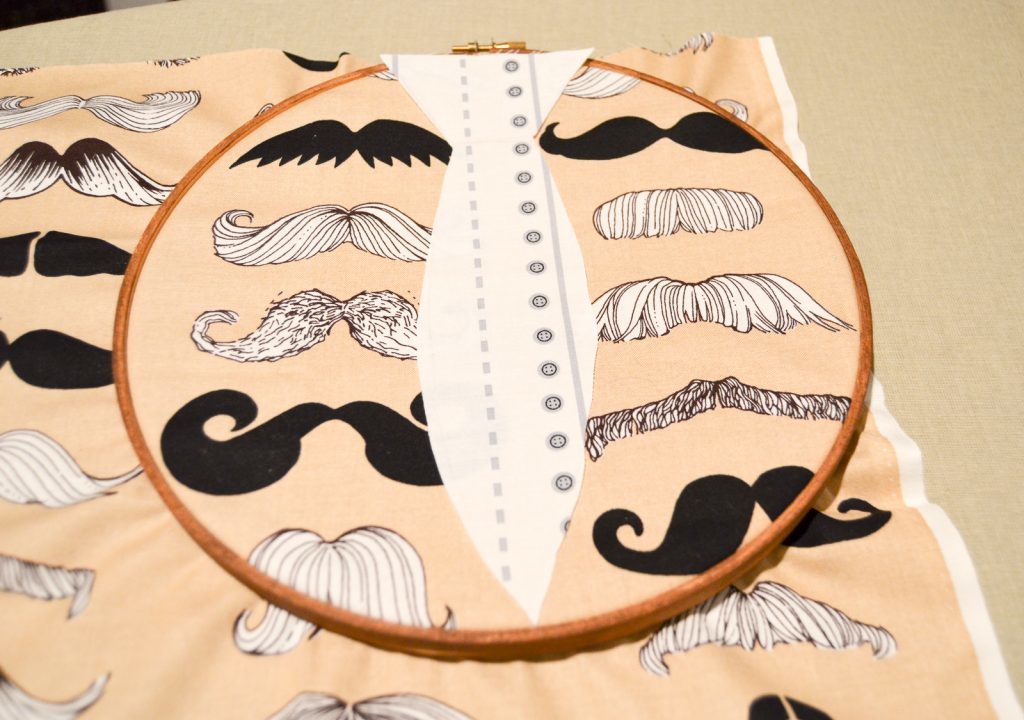 I used the heat n bond on the tie and then ironed it onto the base fabric. Because I can't leave anything alone, I used my adhesive pen and foil transfer sheet to create a little extra depth.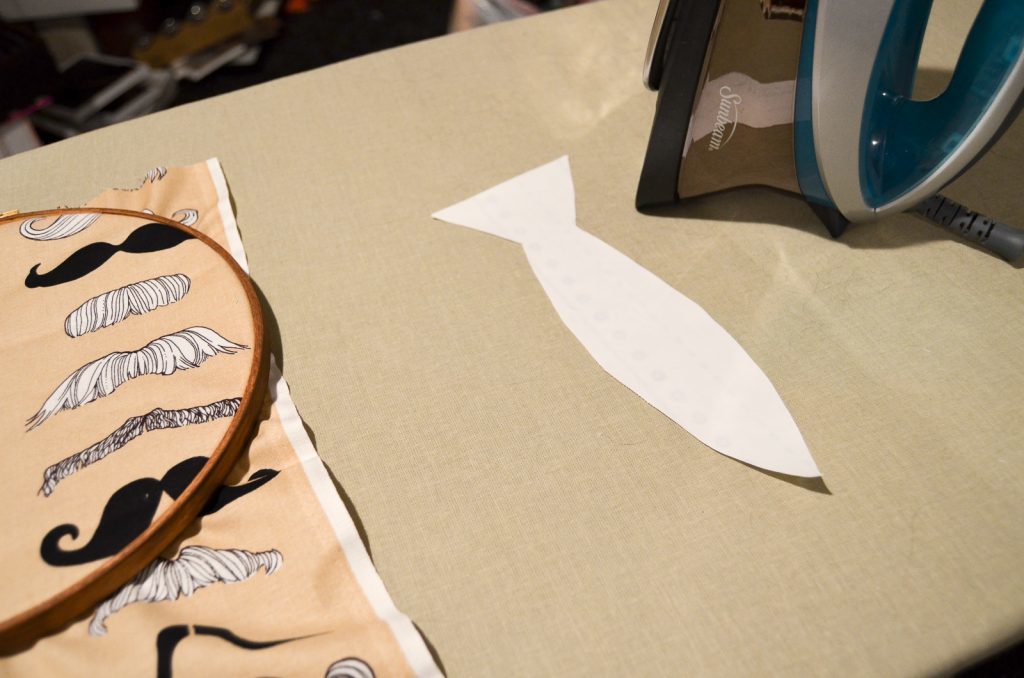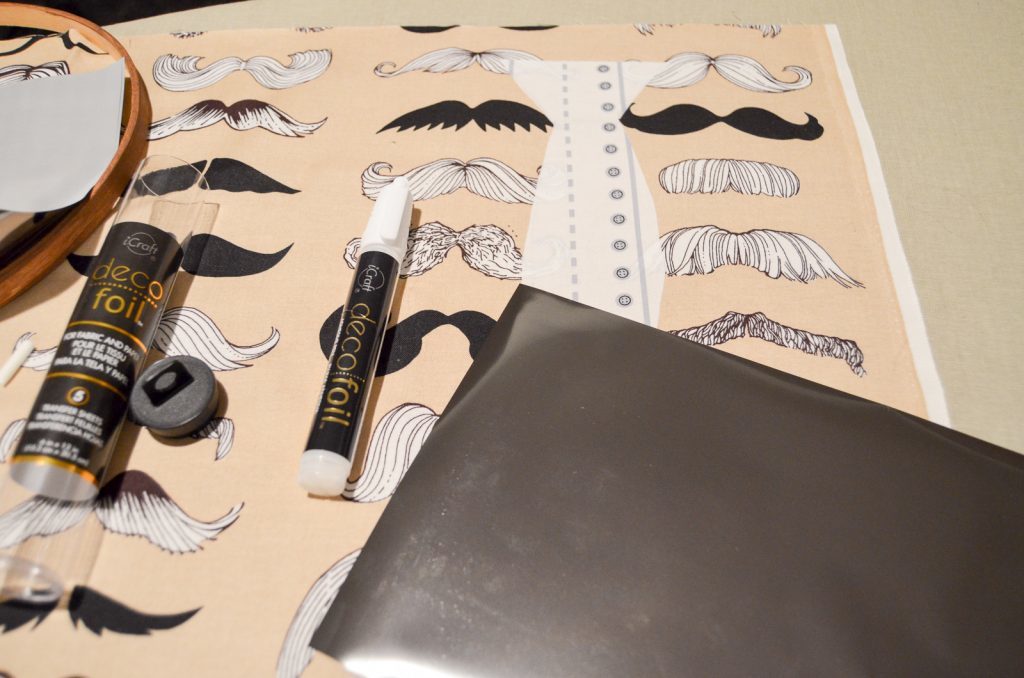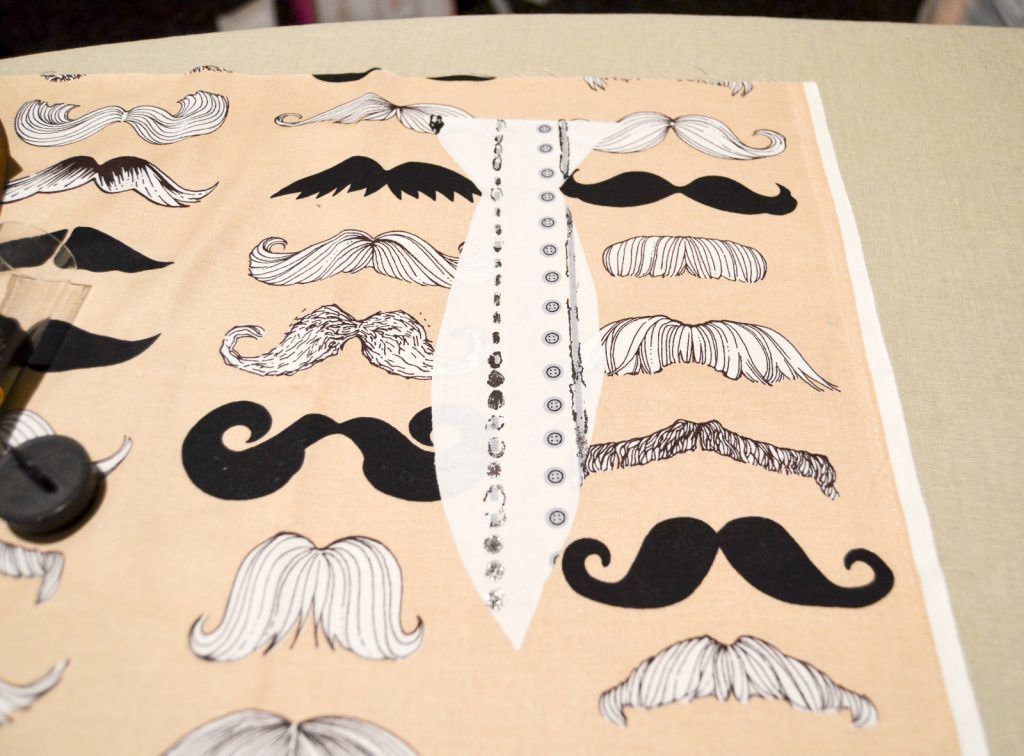 To create the look of stitches, I drew some on with a black pen.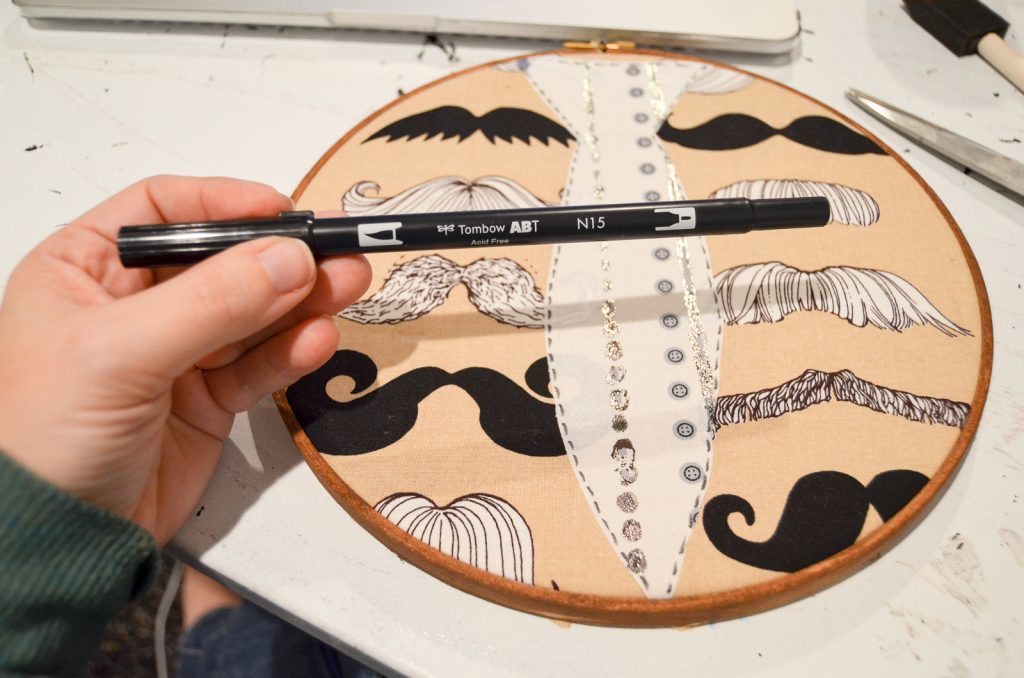 My No Sew Necktie Hoop Art is super easy to make and you can see how you can customize it with different fabrics and styles. If you want to spend more time on it, you can even add lettering or make the tie stand out more. I actually have a lot of ideas to build on this, so you'll probably be seeing an updated post soon!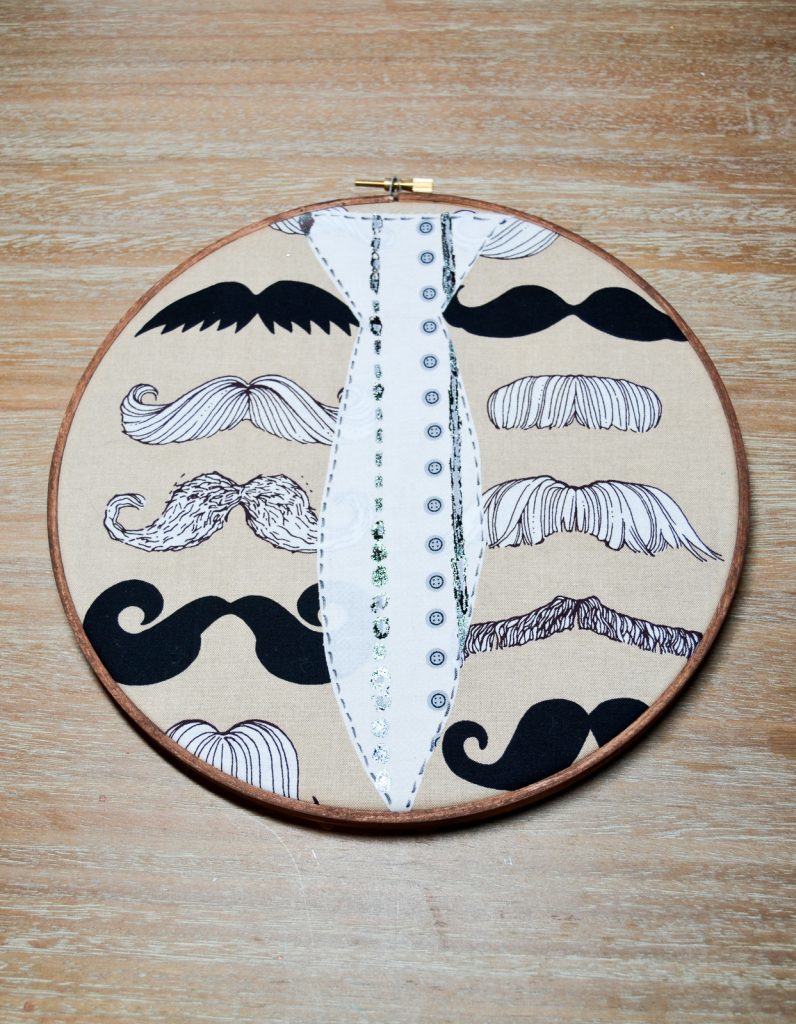 Check out my "official" Craft Lightning post to see my easy Best Dad Picture Frame!