One of my favorite things about crafty blog conferences is getting to make gifts for roommates, friends, and secret sisters. I had a decent sized list of people I wanted to make gifts for this year, but I didn't have a whole lot of time. I like being able to give gifts that are handmade, but when time is a factor, I have to adapt. I have a bit of a bag love and can never have enough. I figured that anyone can use a bag, especially at a conference. I did a bit of snooping and found out favorite colors, picked a favorite font, grabbed my vinyl and a stack of totes, and created these Easy Personalized Canvas Totes in just a few minutes.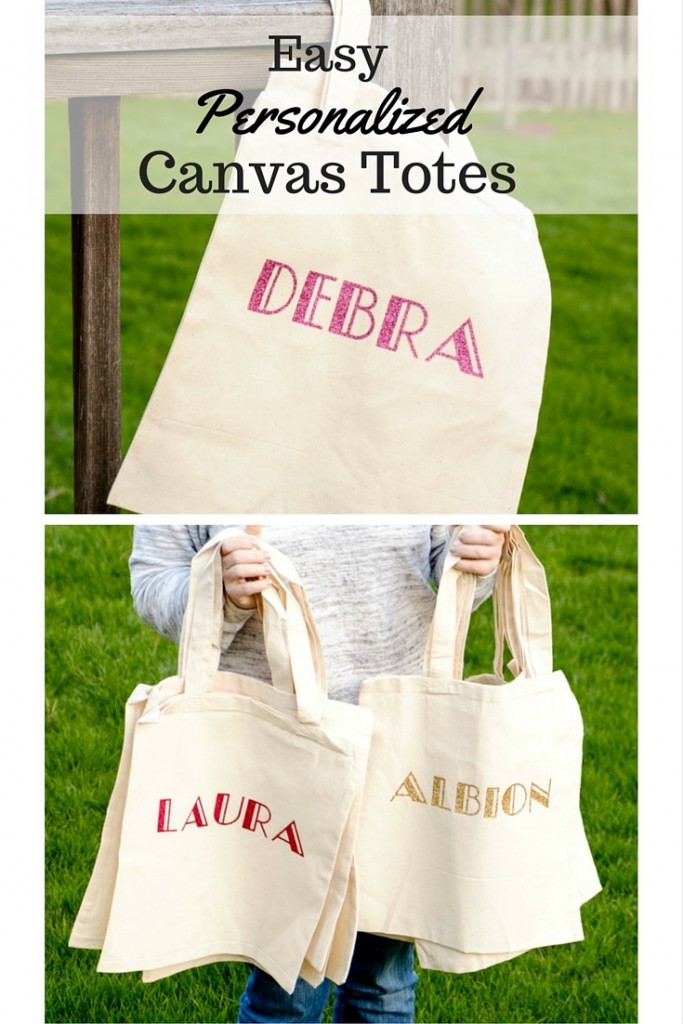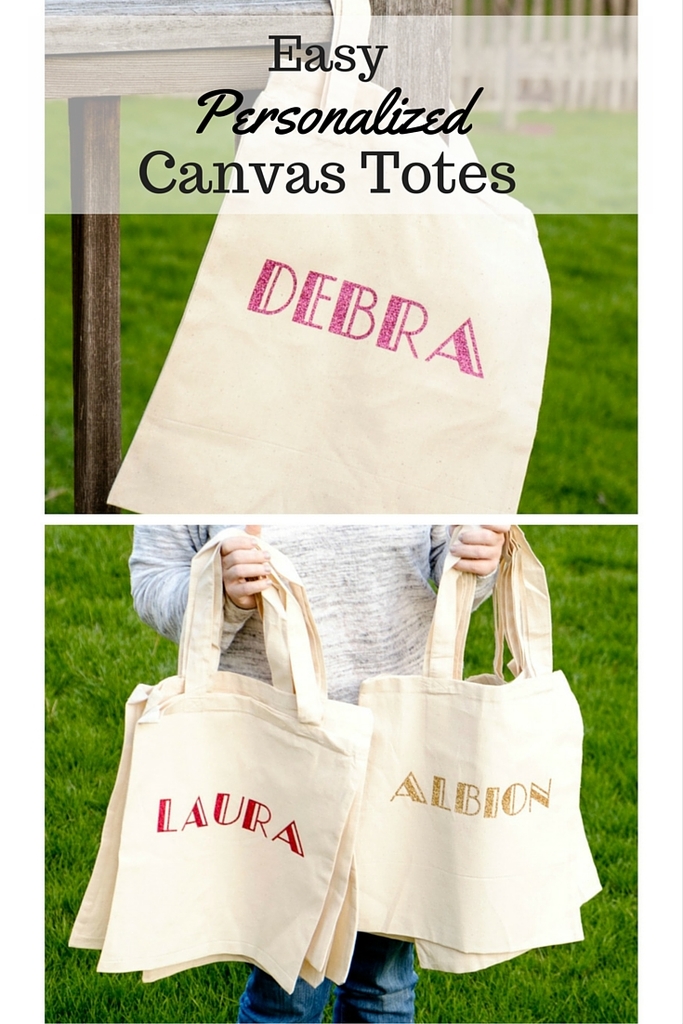 This post contains affiliate links.
I used: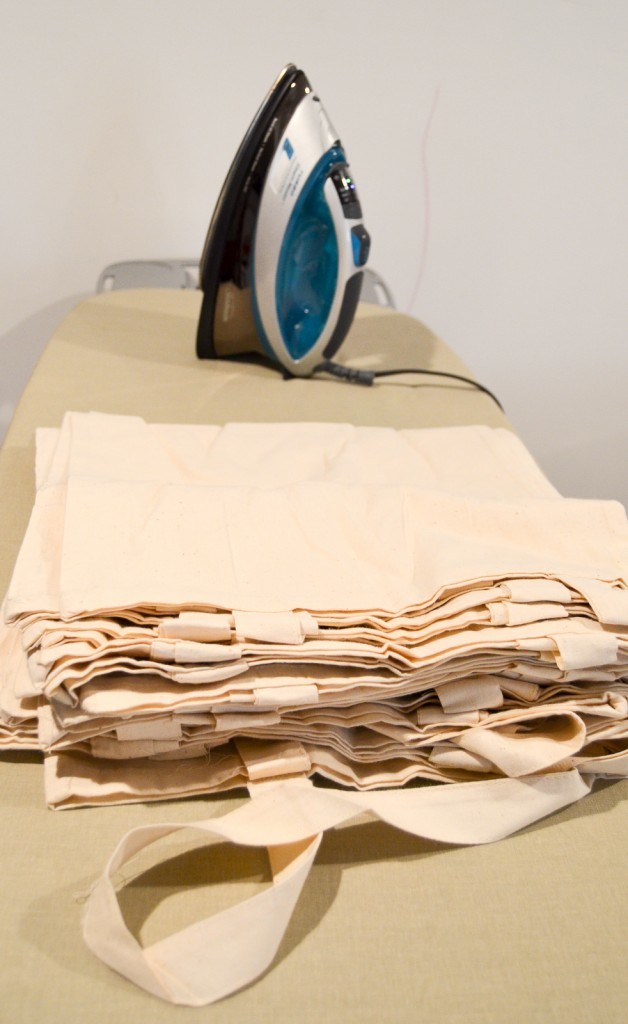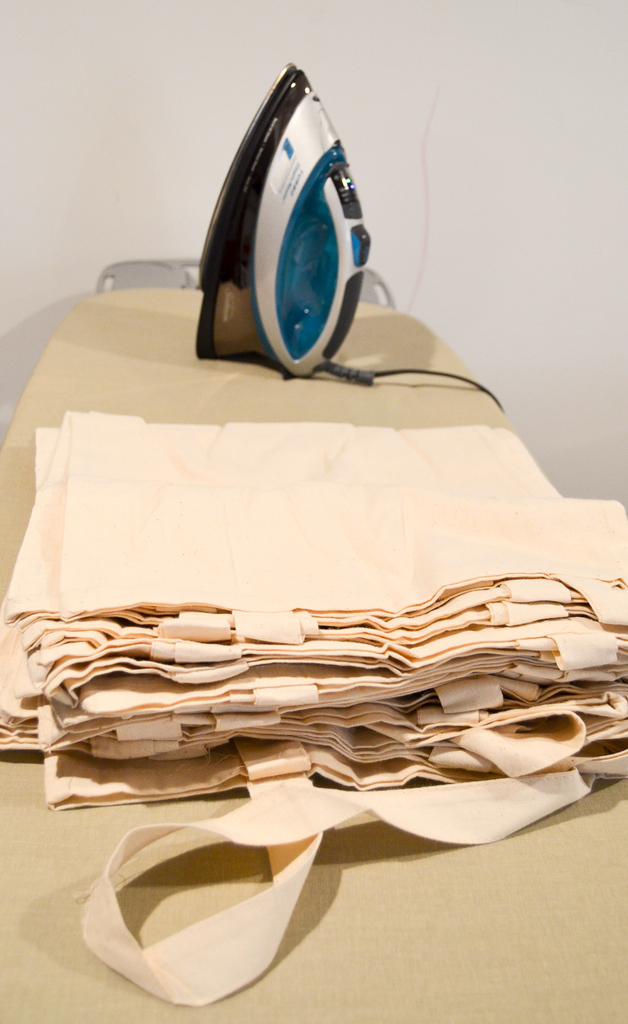 I measured the space where I wanted the names to go and then sized each name to fit. Some of the shorter names were a bit smaller just so they didn't look too huge. I chose the Art Deco font in Design Space (it's one of my favorites and is perfect for glitter!). From there, I just clicked the box for heat transfer vinyl and let the machine do its job.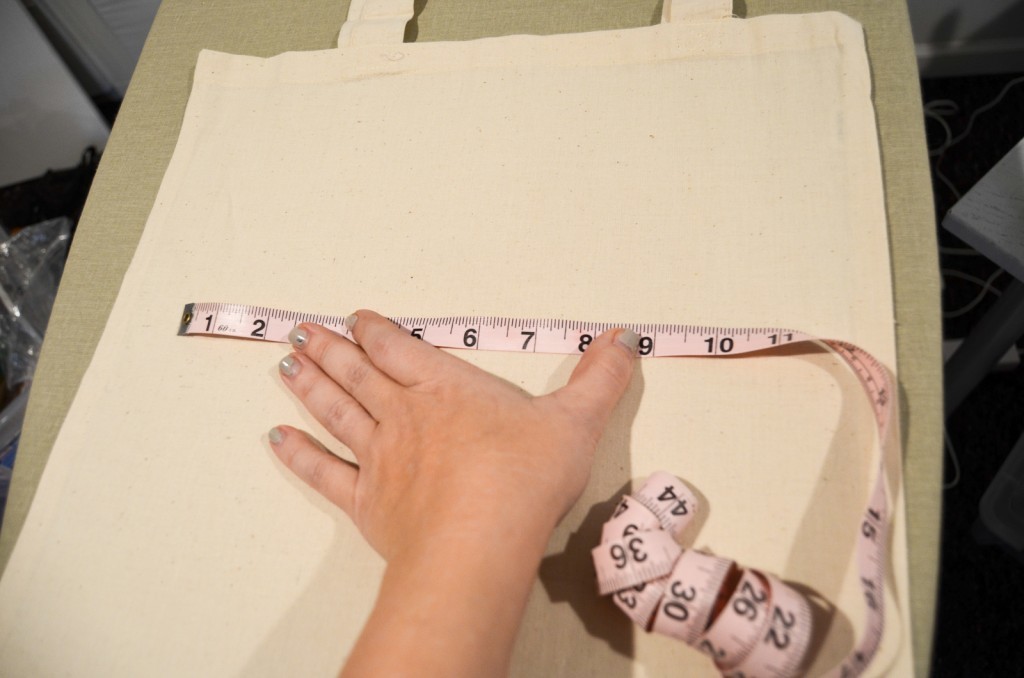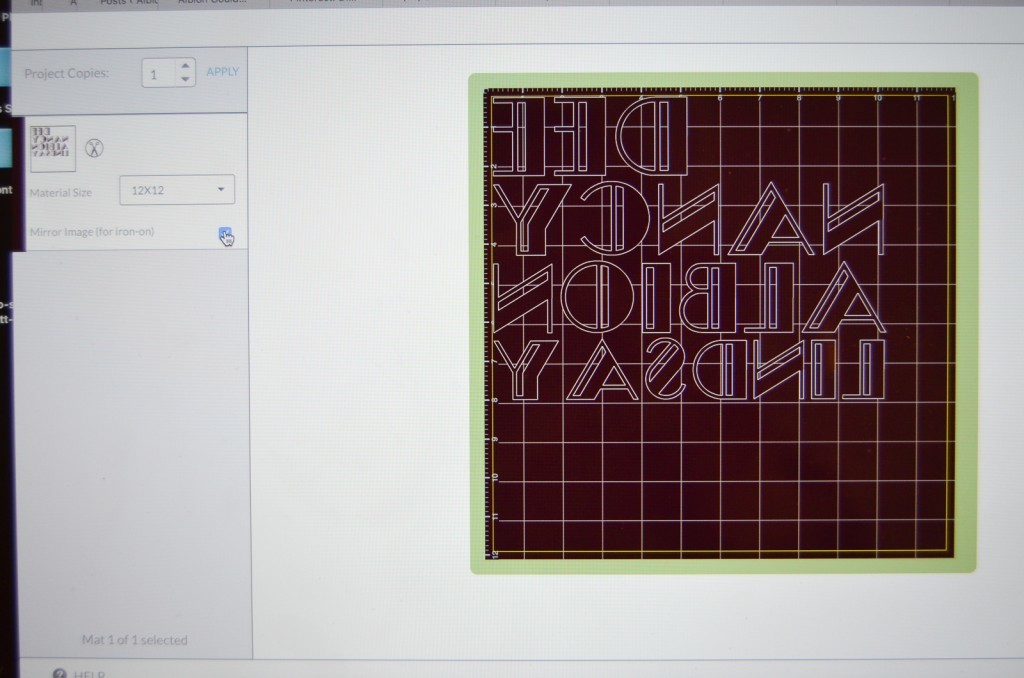 When everything was cut out, I weeded around the letters and then cut each name out.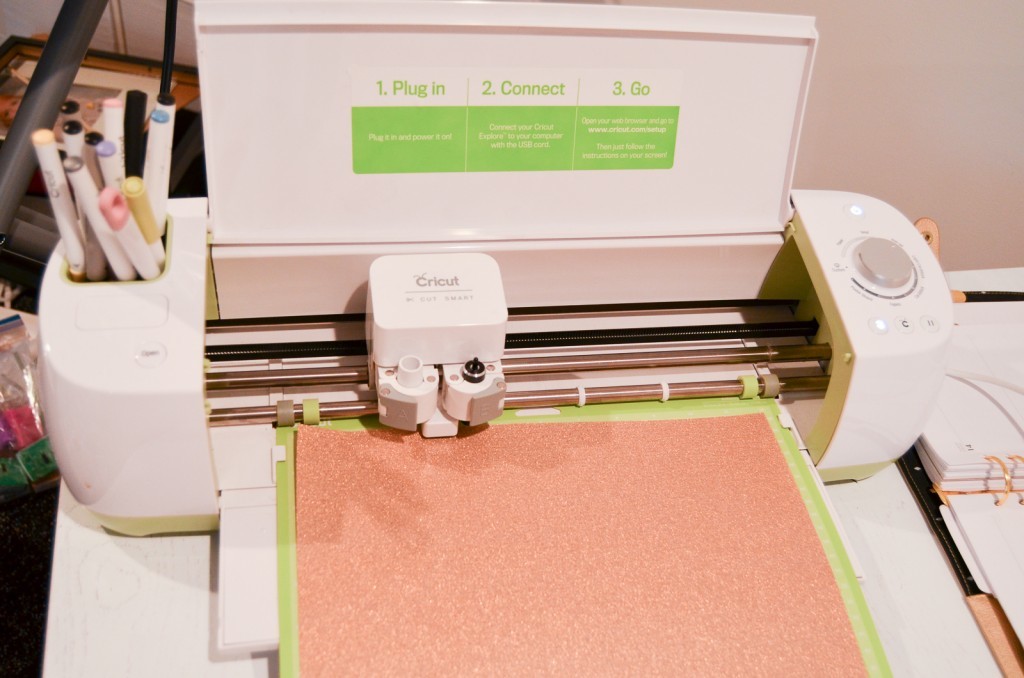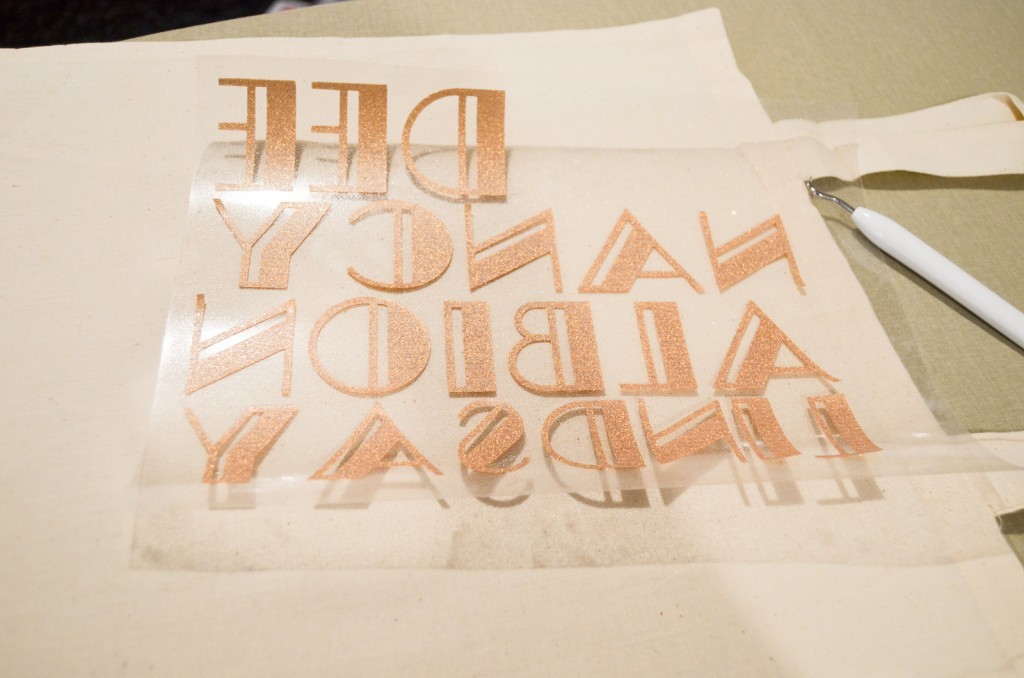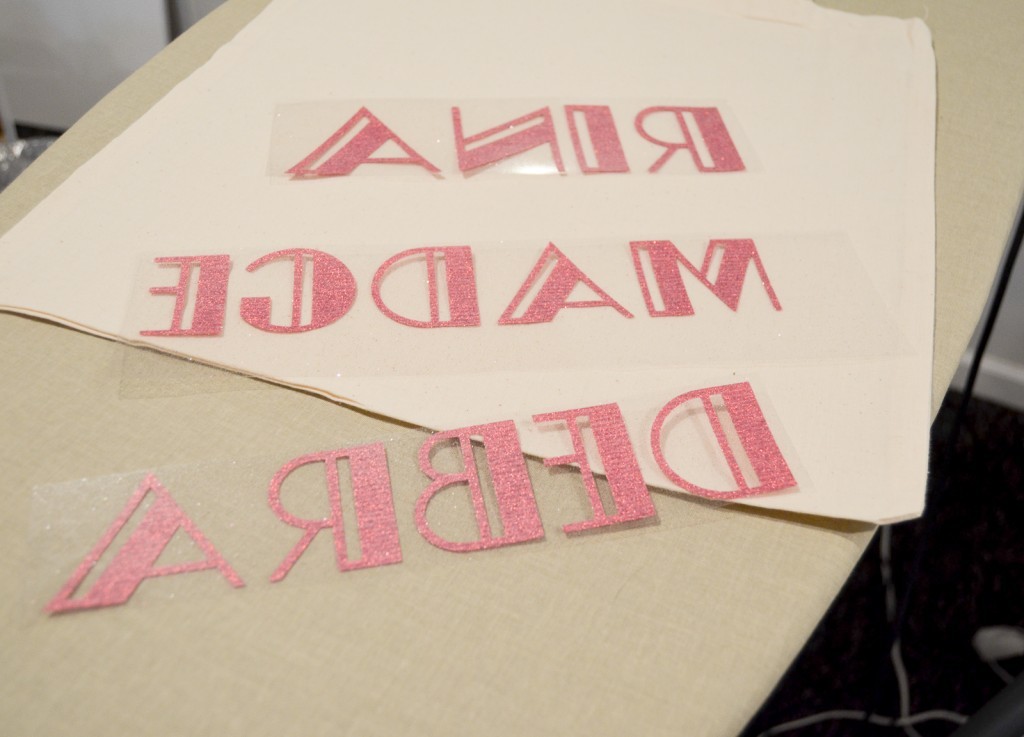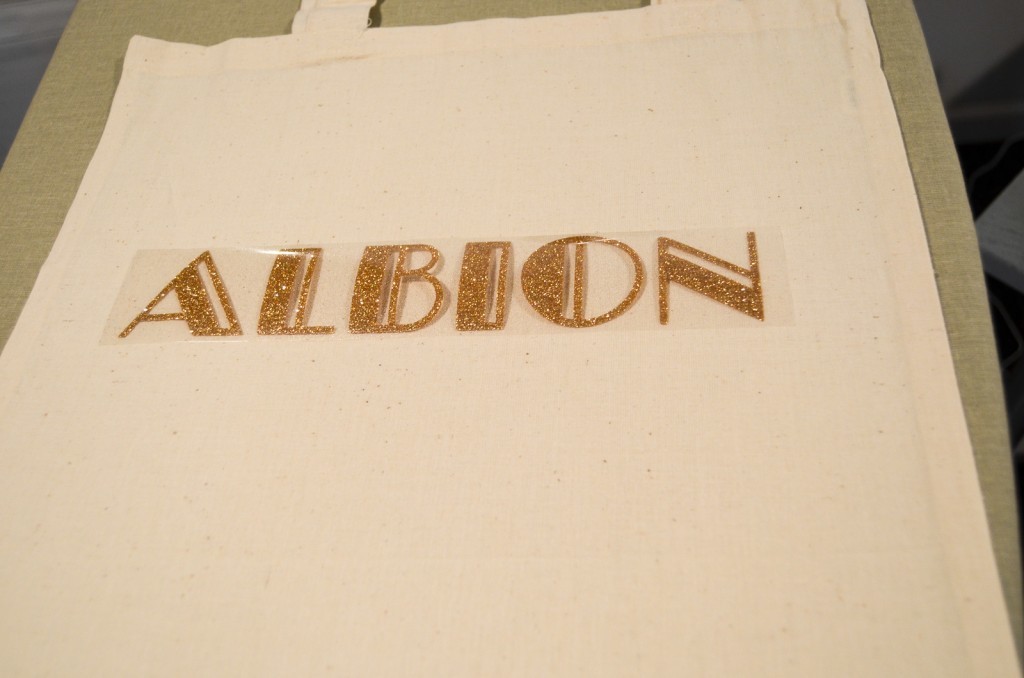 Once the names were cut, I just placed them on the totes and ironed them on. When they're properly ironed, the plastic will lift right off.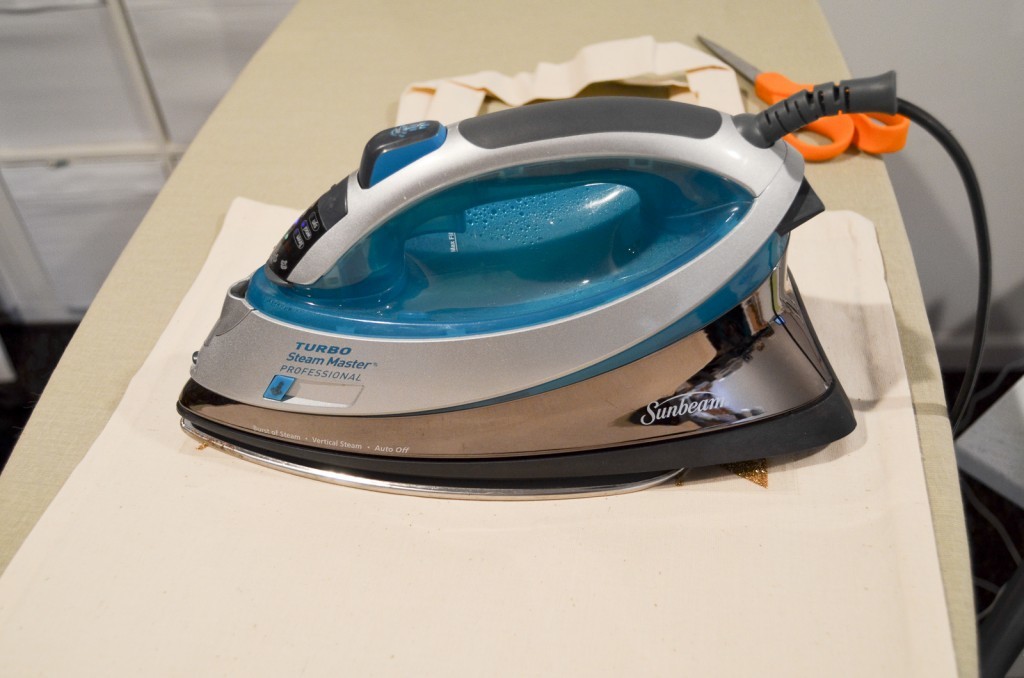 It was so much fun seeing all of the finished names!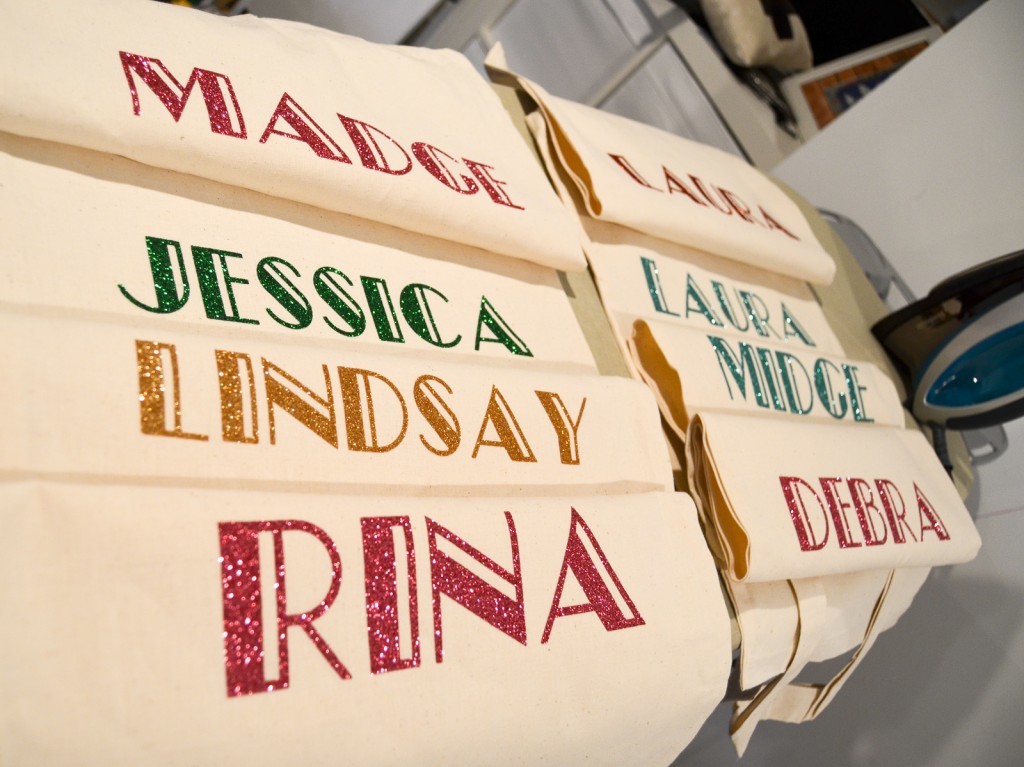 These Easy Personalized Canvas Totes are great for gift giving or just because! My girls each want one now and other people have asked for them, too. The totes were fun to make and didn't take long at all.