You know how sometimes you are invited to an event that has a theme? And then that theme isn't like anything you've worn before, so you're left wondering if you really want to go out and buy anything? One of the parties at Snap this year had a flamingo/pineapple/preppy/beach party theme. Everyone went crazy with the pineapples and flamingos. Now, I don't have anything against the birds and have even been known to put some plastic ones in my yard, but I didn't own anything remotely flamingo-ish. As you could probably guess, I pulled out my Cricut, some glitter htv, and a white shirt and made a Fun Flamingo Shirt for the conference.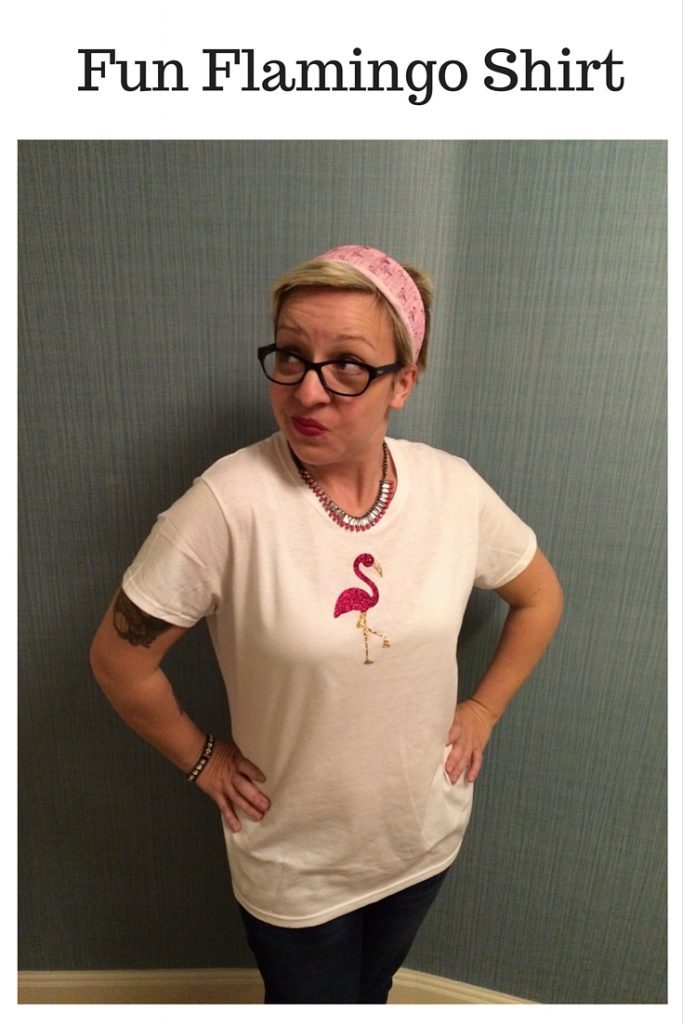 This post contains affiliate links.
I used:
I started out thinking that I was going to place three flamingos on my shirt, but changed my mind to two after I cut them out. I decided to put one front and center and the other off to the side on the back of the shirt. I weeded, cut out the pieces, and ironed them on.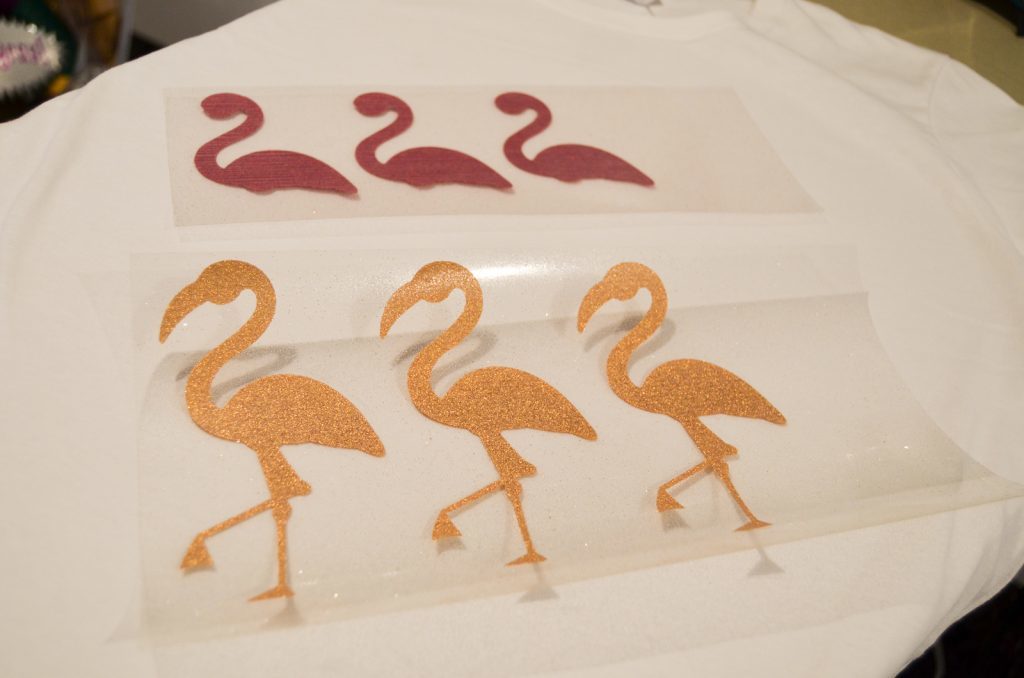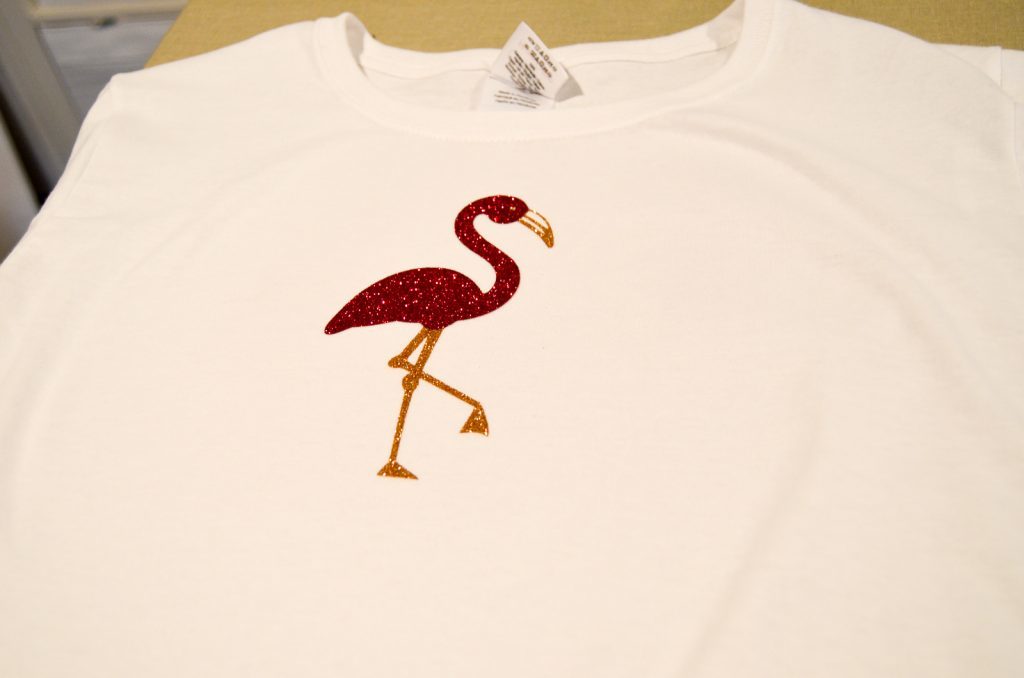 I love that I can so easily create something for themed parties. My Fun Flamingo Shirt was nice and sparkly, and now that I have it, I know that I'll wear it again!