I'm a bit obsessed with spiders in my Halloween decorations, which is weird because I'm not a fan of the actual creatures. When they're made of felt, though, they can dangle in my house all they want! This Hanging Spiders Decoration is easy to make with your Cricut Maker and you'll actually be happy to see these spiders on your wall.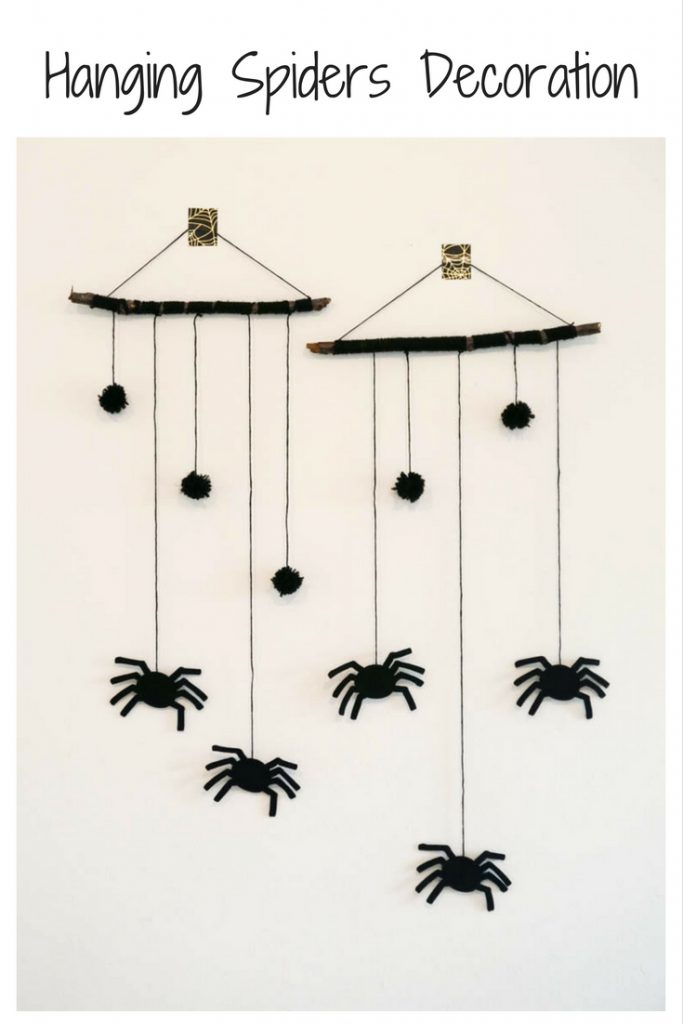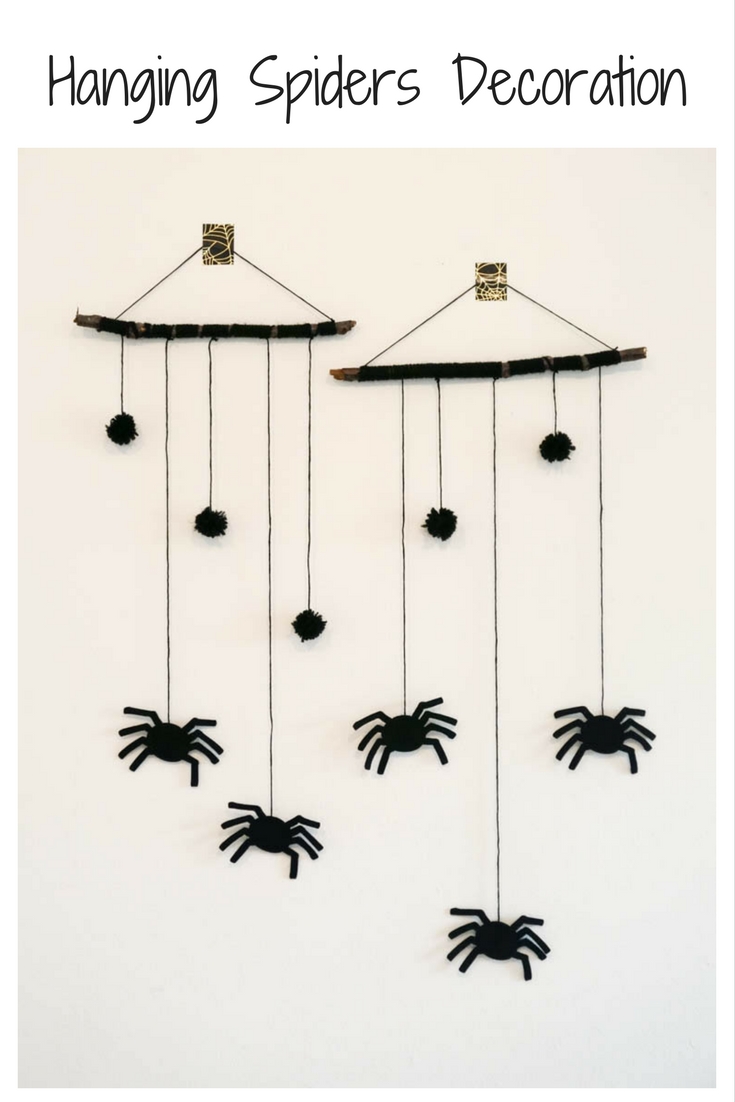 This post contains affiliate links.
Supplies:
black yarn
sticks
black felt
black thread
scissors
needle
felt glue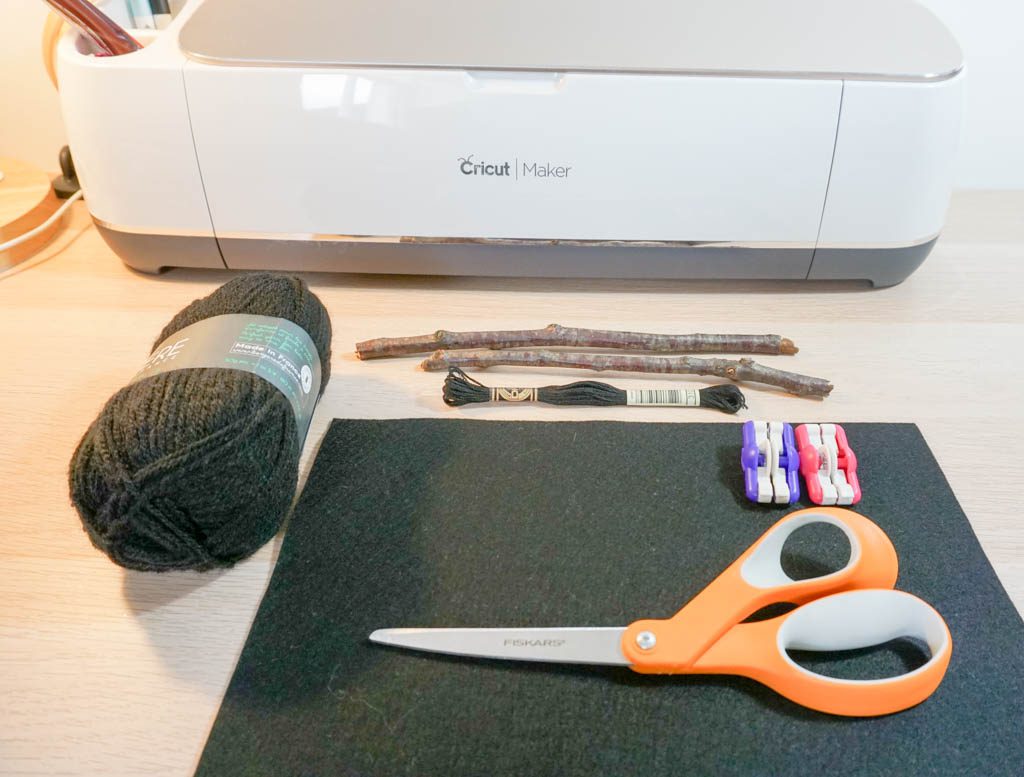 I wanted spiders that could be considered cute. Design Space came through as always! These spiders are #M300F6. I removed all of the layers except for the bottom black layer and just copy and pasted the number I needed. If you want yours exactly the same as mine, here is my canvas.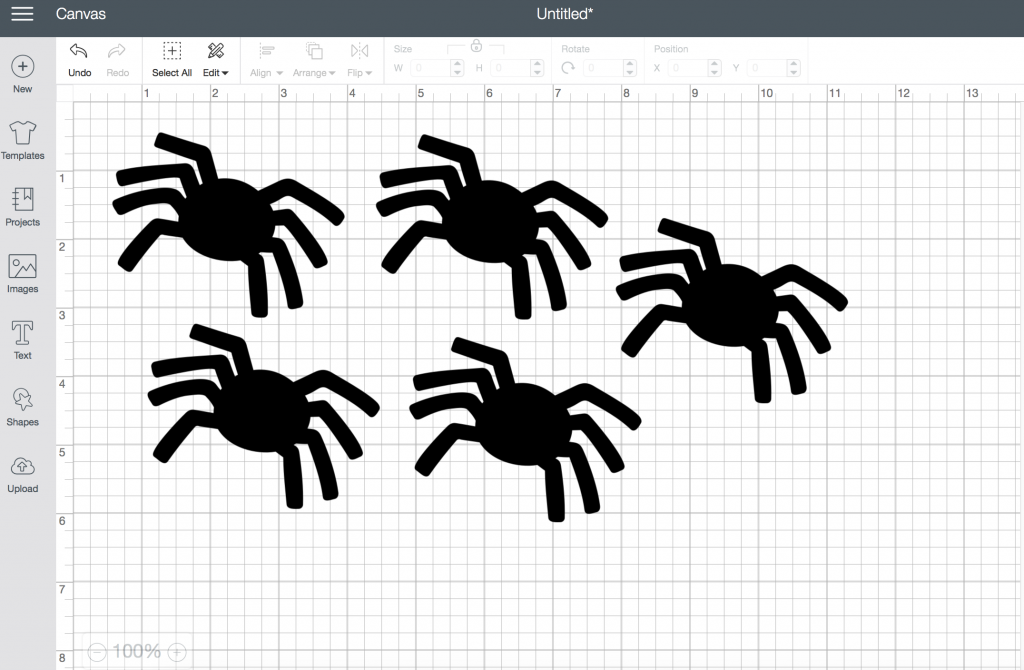 I am never going to get tired of watching my Maker cut felt.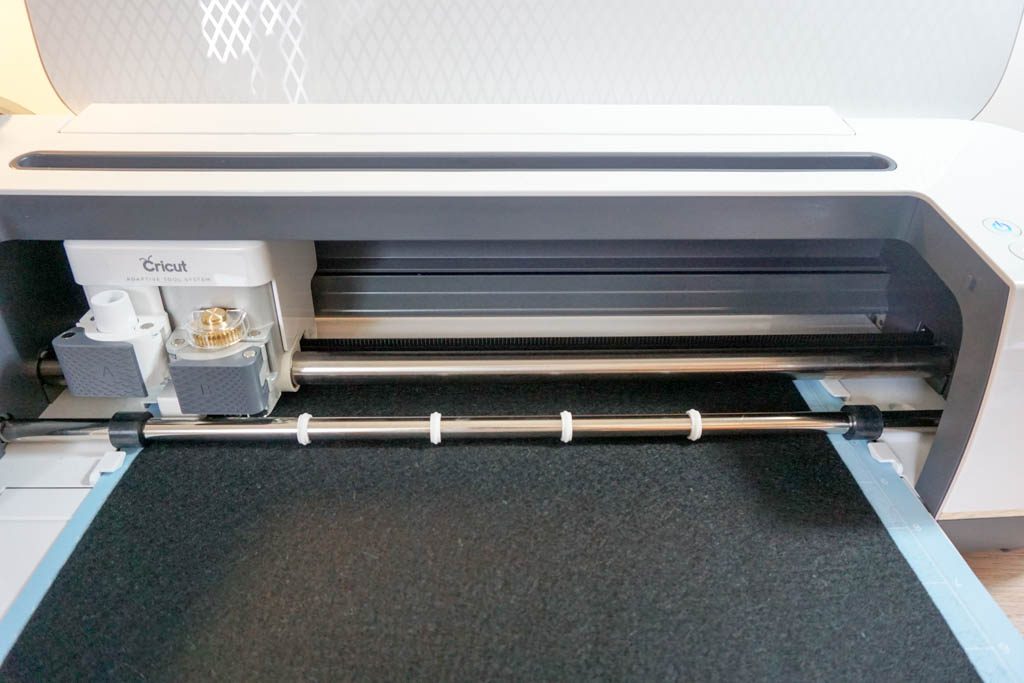 Look at those perfect spiders!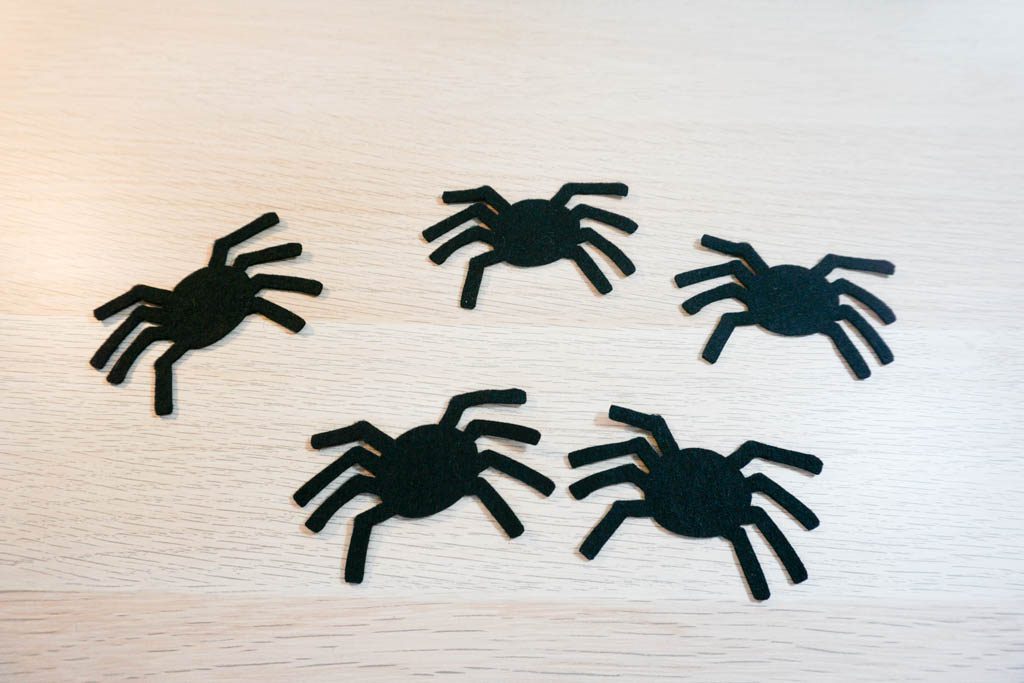 Wrap the sticks in black yarn. I'm using sticks because, as you know, my girls collect sticks and this helps use them so they're not hiding in corners with the not-so-cute spiders. I also like the look of bumps and texture for this kind of project. You can see that I left some knots of wood bare. I used a dot of glue at the yarn ends to attach it to the stick.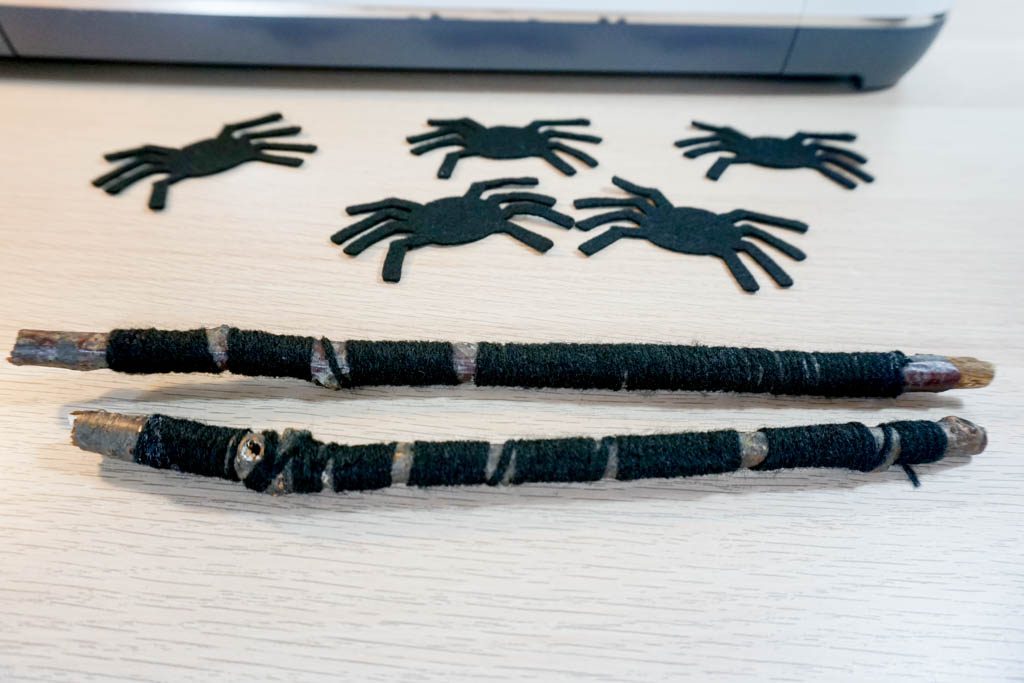 Make a handful of pom poms and get ready to assemble.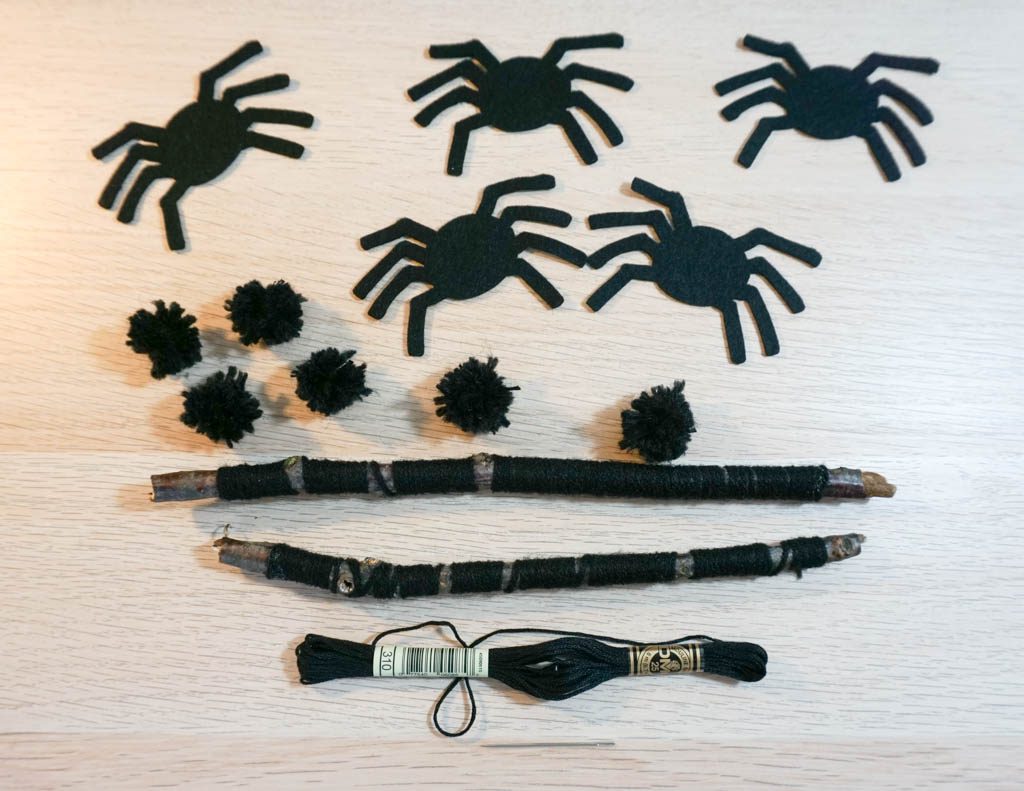 Tie lengths of thread around the stick.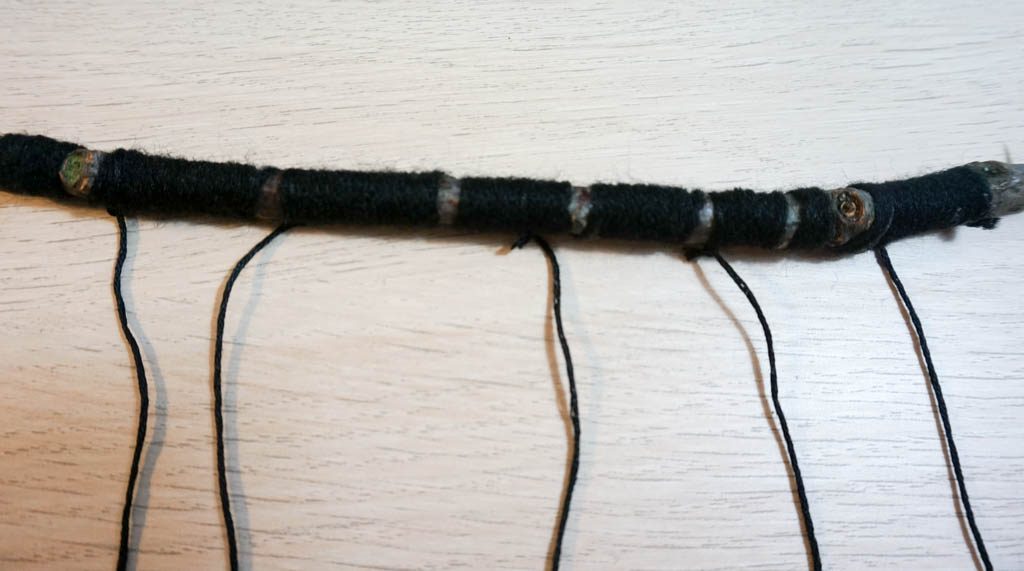 For the pom poms, thread a needle with the length of floss that you want to use, poke it through the pom pom, and tie it off. For the spiders, just a dab of glue on one side will attach the spider to the string.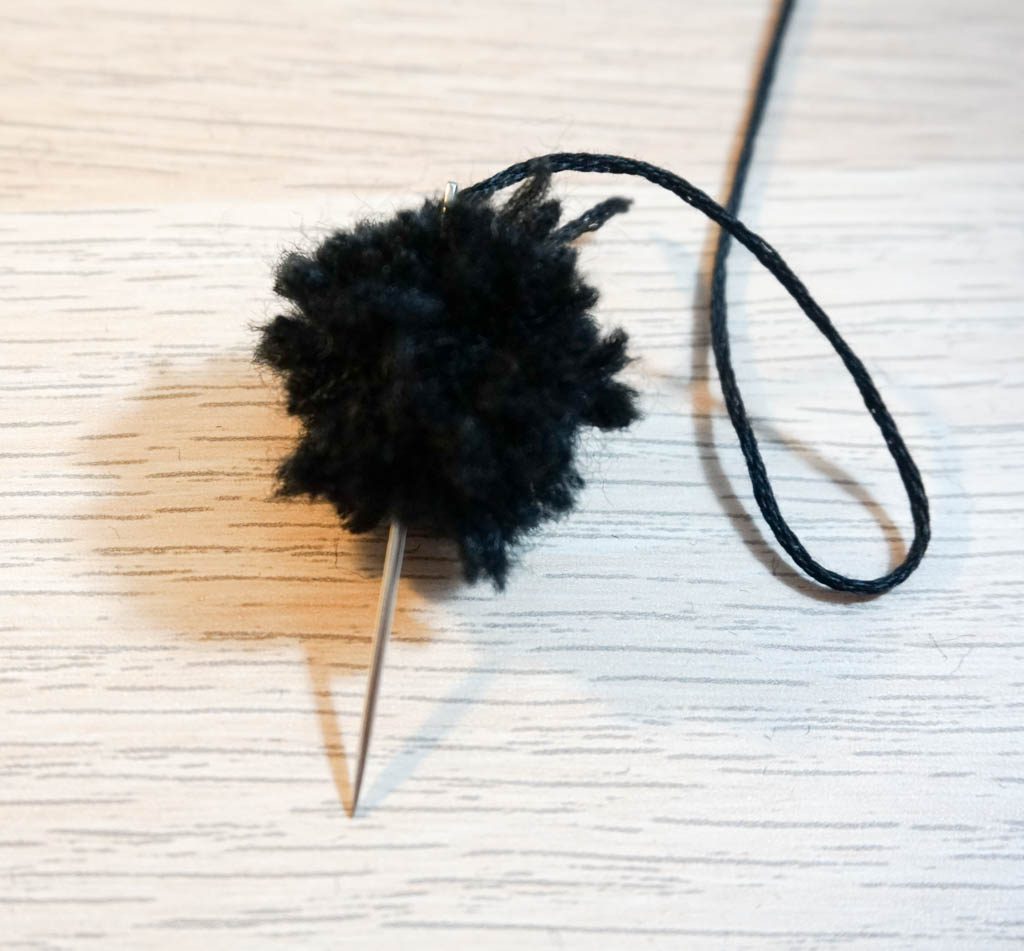 To finish it off, tie a piece of string at each end of the stick for hanging.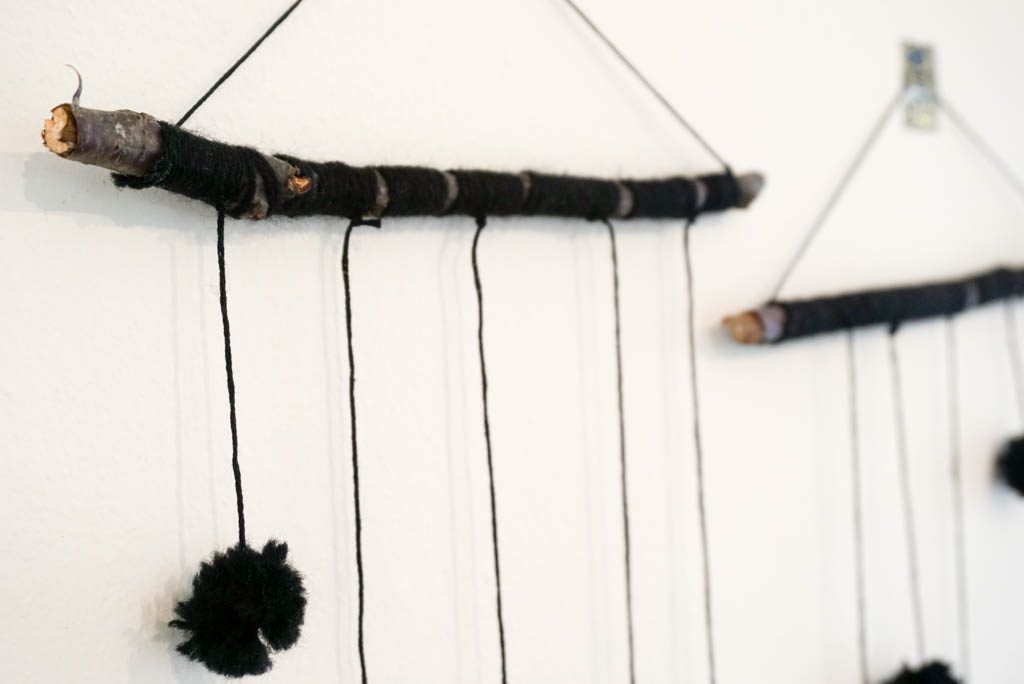 This is the only time of year that I get excited about seeing hanging spiders, but don't they look great?!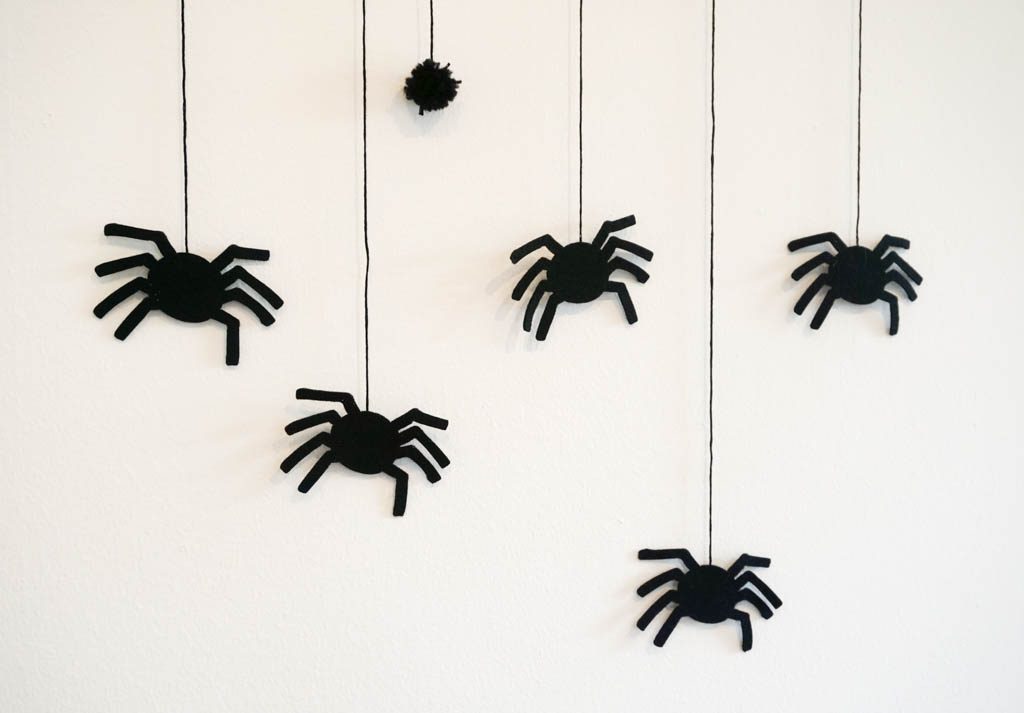 I absolutely love how my Hanging Spiders Decoration turned out. It's a fairly simple decoration and I love how perfectly the spiders came out with my Maker. The combination of fuzzy pom poms and perfect spider legs makes a great addition to our Halloween decor.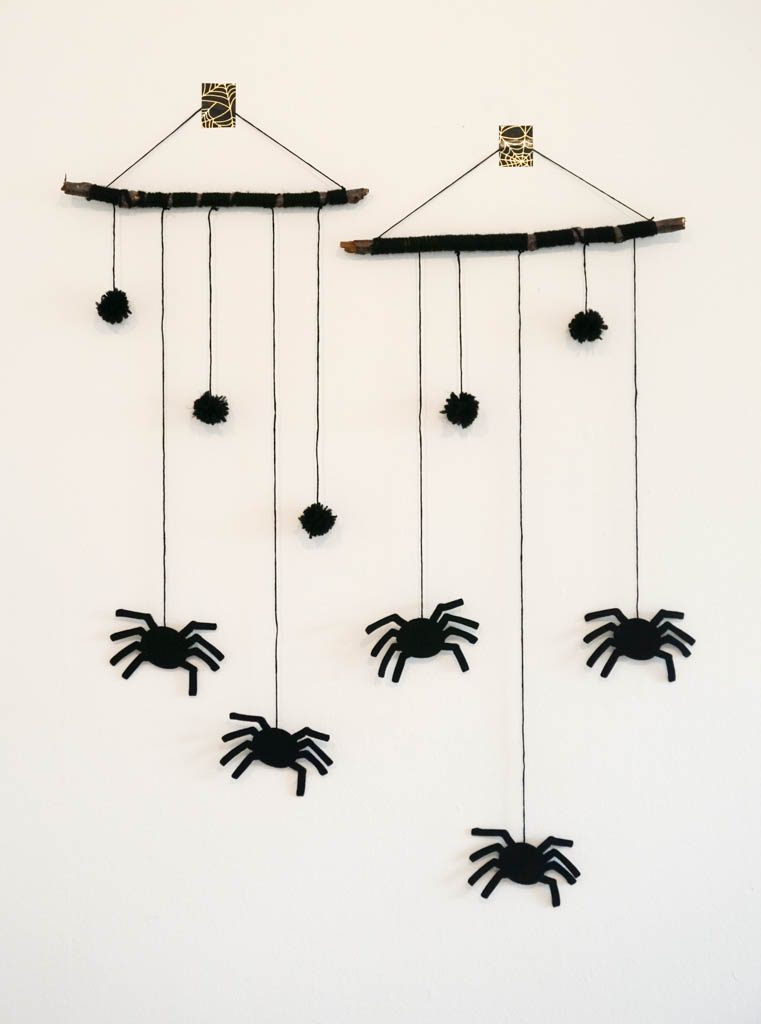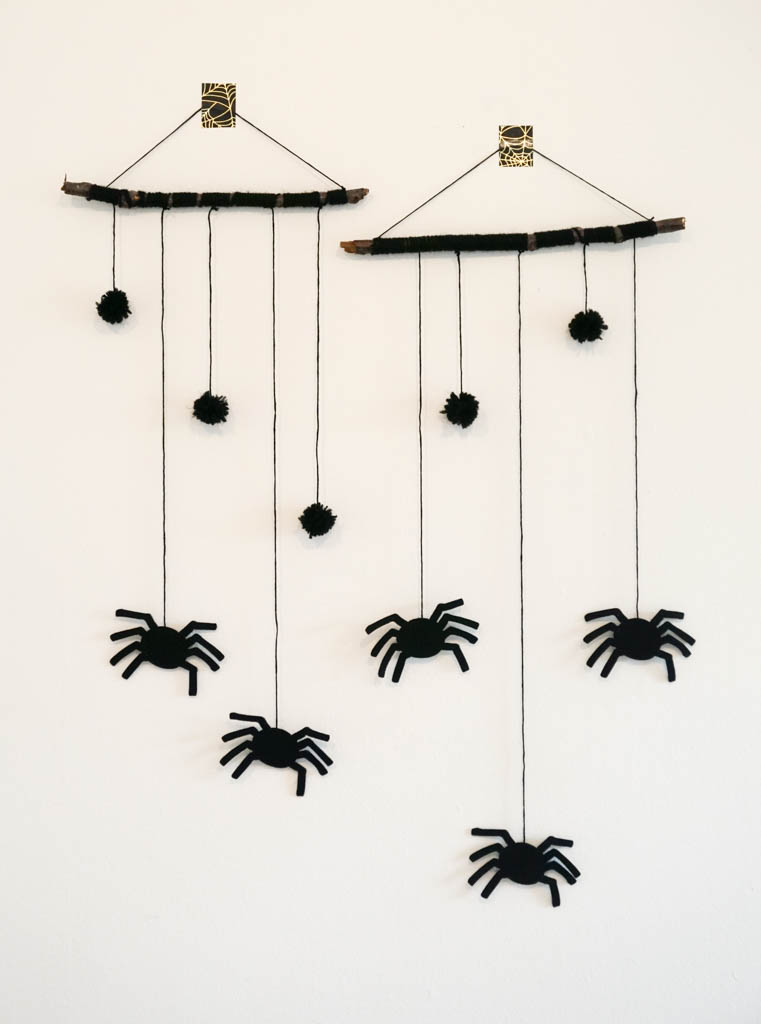 SaveSave