I've mentioned before how much I love The Hitchhiker's Guide to the the Galaxy by Douglas Adams. It's hilarious, well beyond clever and I would go so far as to say that it should be required reading for high school students. Scott and I are constantly quoting snippets to each other and recently bemoaned a Thursday where everything seemed to go wrong. We decided the quote would be perfect on a shirt and made this fun This Must be Thursday Free SVG for all the Douglas Adams fans out there.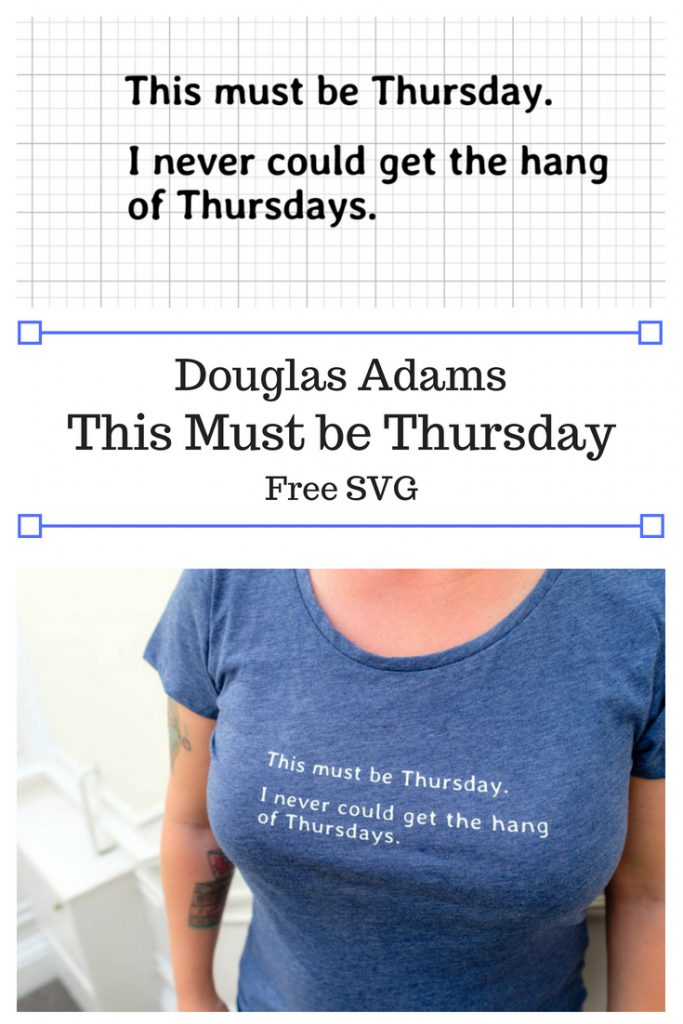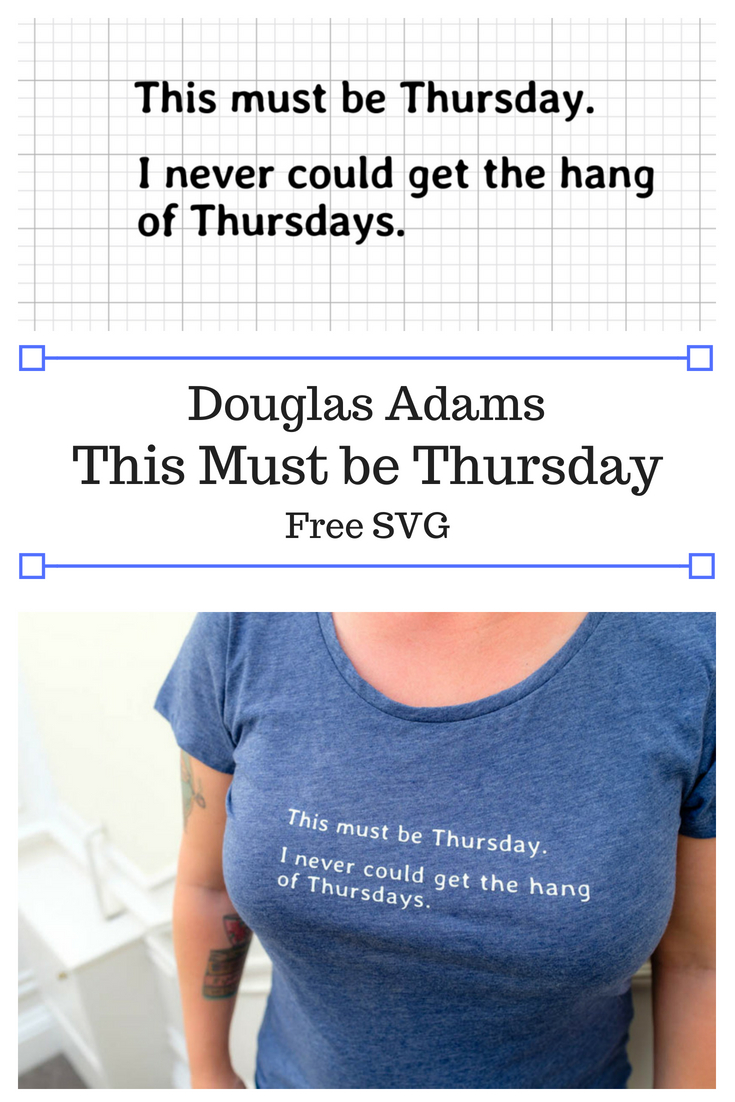 This post contains affiliate links.
Supplies: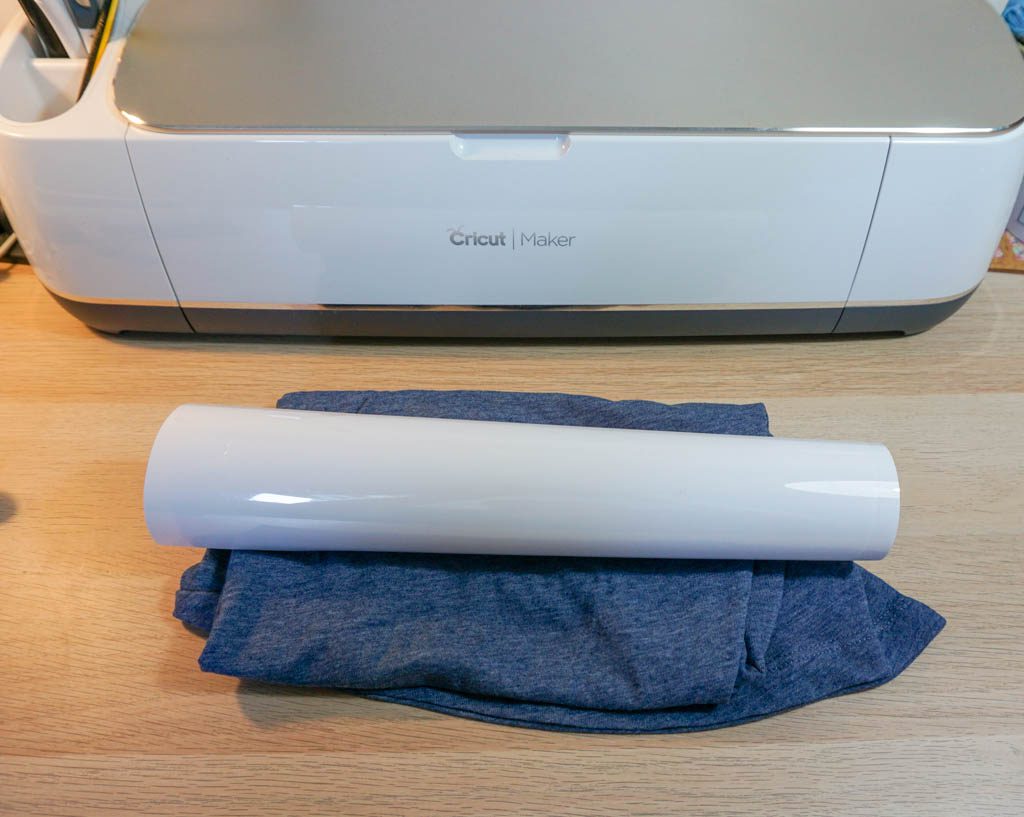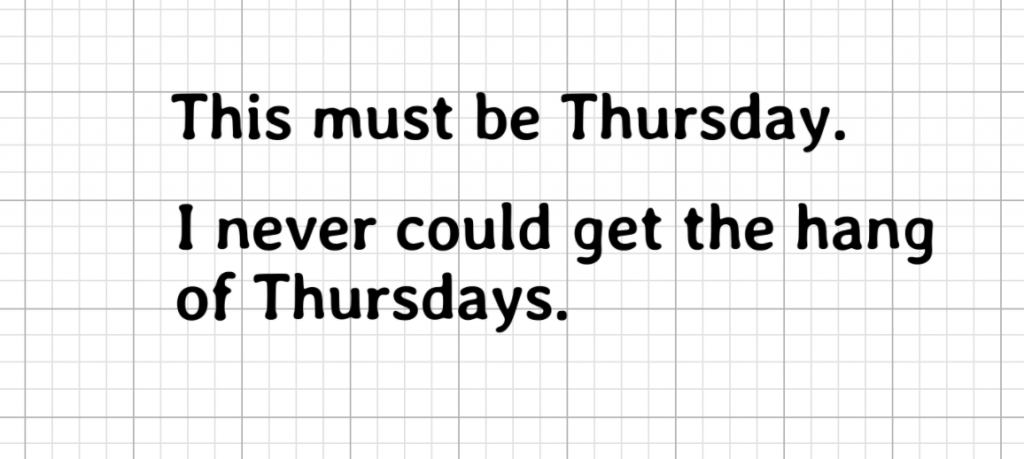 Download the SVG and upload it to Design Space. Adjust the sizing to what you want (I made mine 7″ wide). don't forget to mirror image before you cut! Put the iron-on vinyl shiny side down onto your green mat and cut it with the fine point blade. Carefully weed and then place it on the shirt. If you're lucky enough to have an EasyPress, use that to attach. I don't, so I used a regular iron with a piece of cotton fabric on top.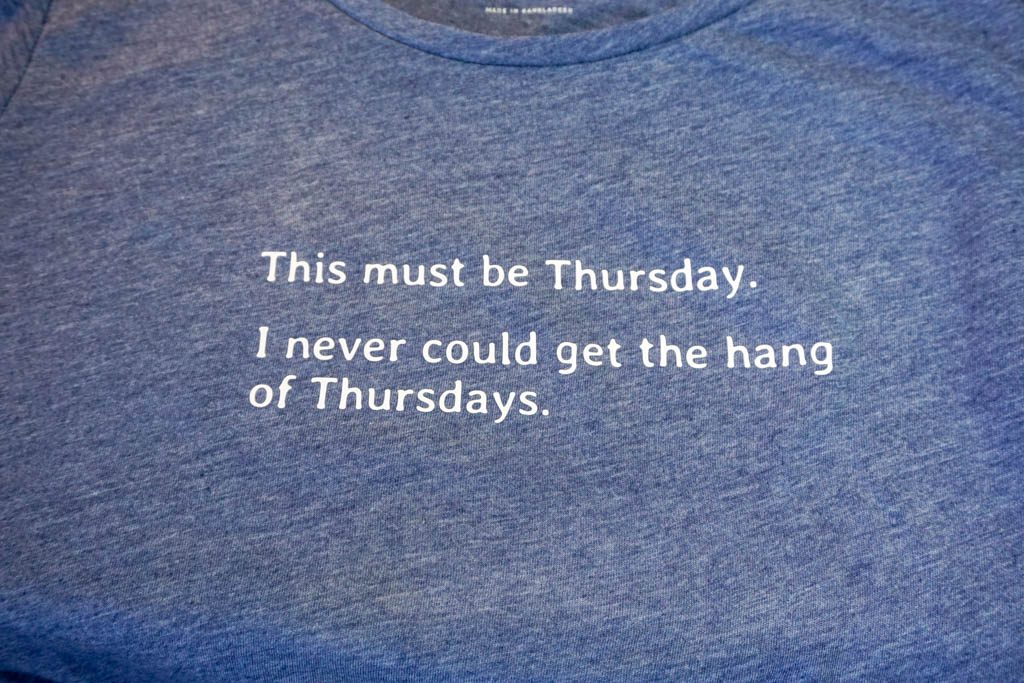 I love my shirt made with the This Must be Thursday Free SVG. It's fun to wear out and see who gets it. If they do, they're my people.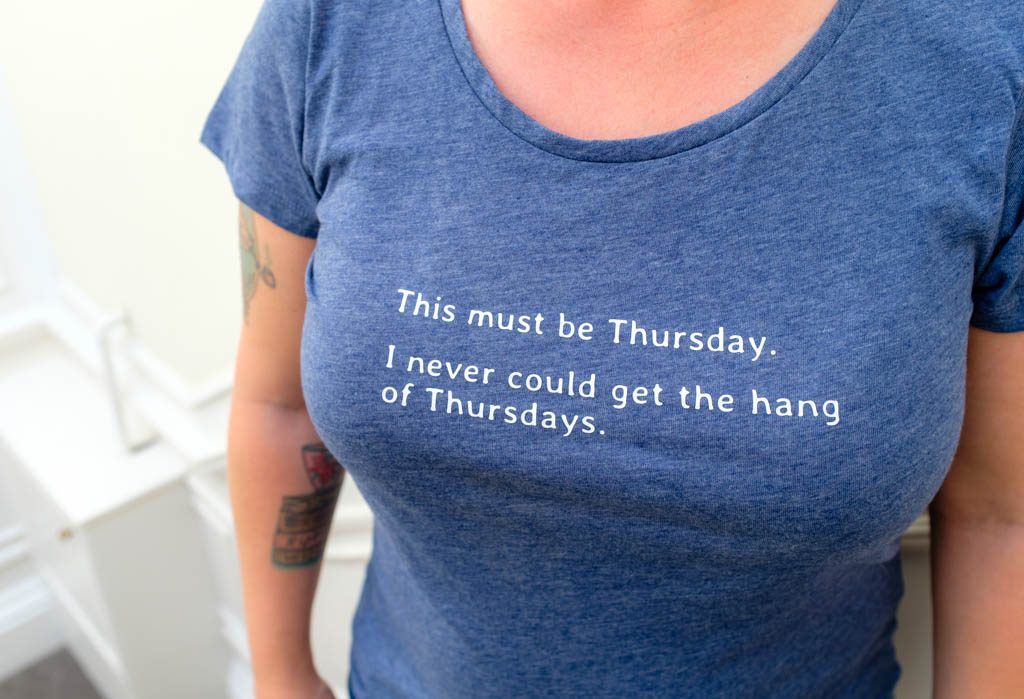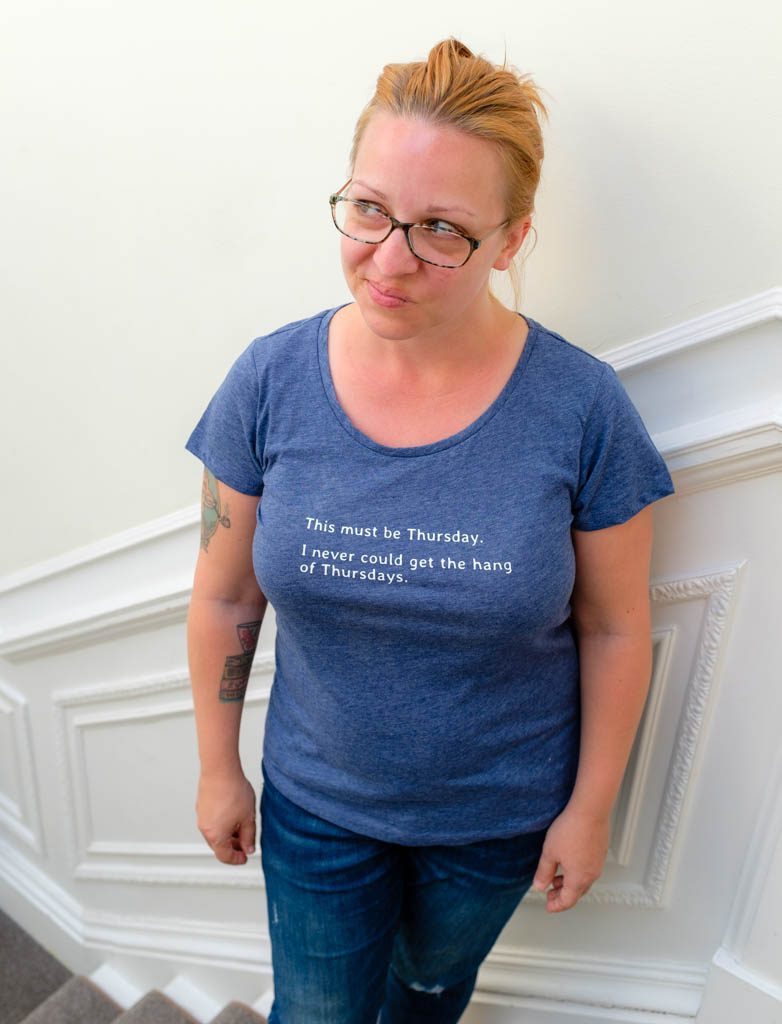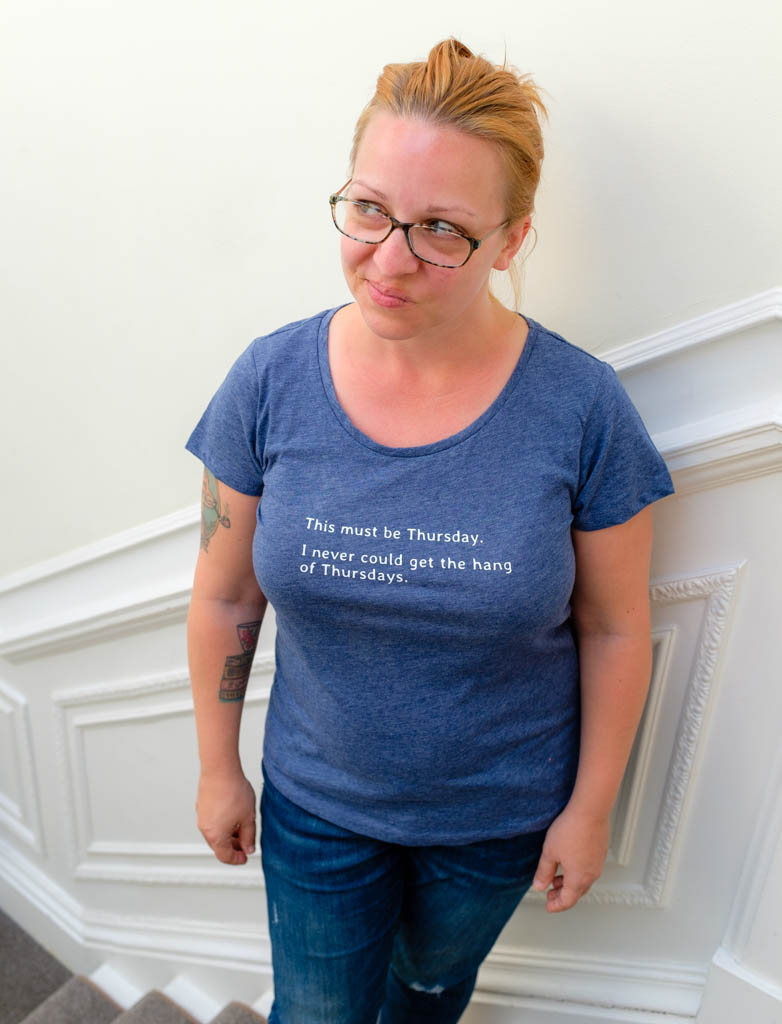 Check out all of the fun iron-on vinyl projects everyone has made this week and don't forget to enter the giveaway for your own EasyPress!