There are several reasons to be grateful for your monthly period. It's a sign of fertility, an indication of good health, and a reminder to pay attention to your body and slow down.
However, it may be difficult to appreciate your period when you're traveling. When you've planned a week of adventure, exploration, and fun, you don't want to have to deal with the bloating, cramping, and all the pain and discomfort that come with your period.
Unfortunately, as much as you may wish to prevent or delay your period while on vacation, periods do occur—and occasionally at the most inconvenient times. That's why it's important to be prepared for your period, whether you're going to the beach for the weekend or flying to a remote country for a few months. With some extra planning, you can manage your period no matter where you are in the world.
With that in mind, here is a list of helpful tips and essential items for traveling confidently and comfortably even when on your period.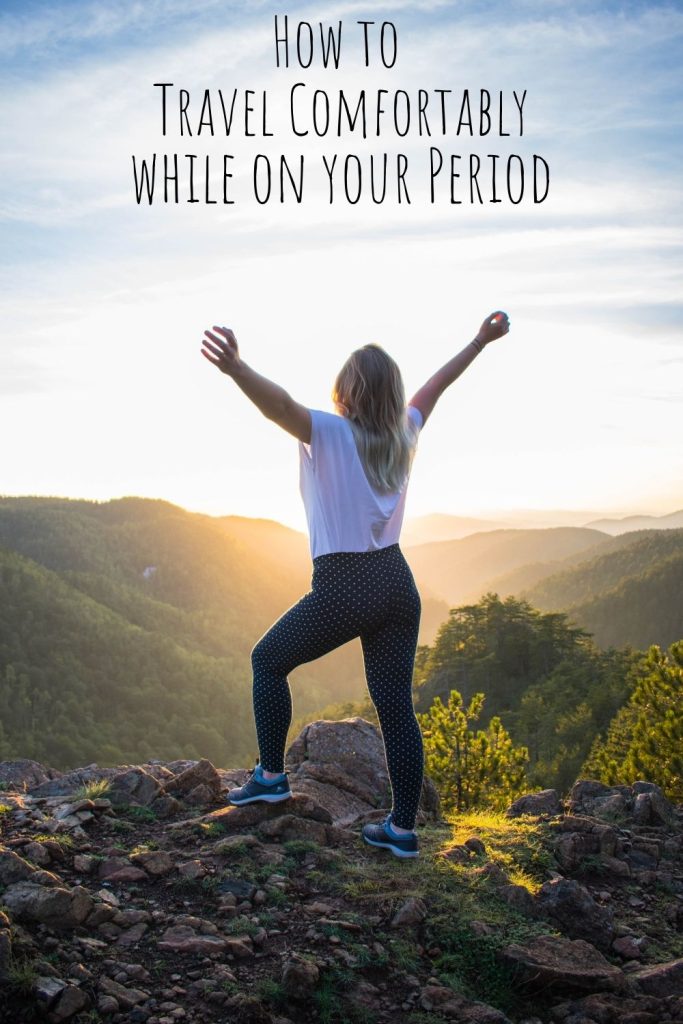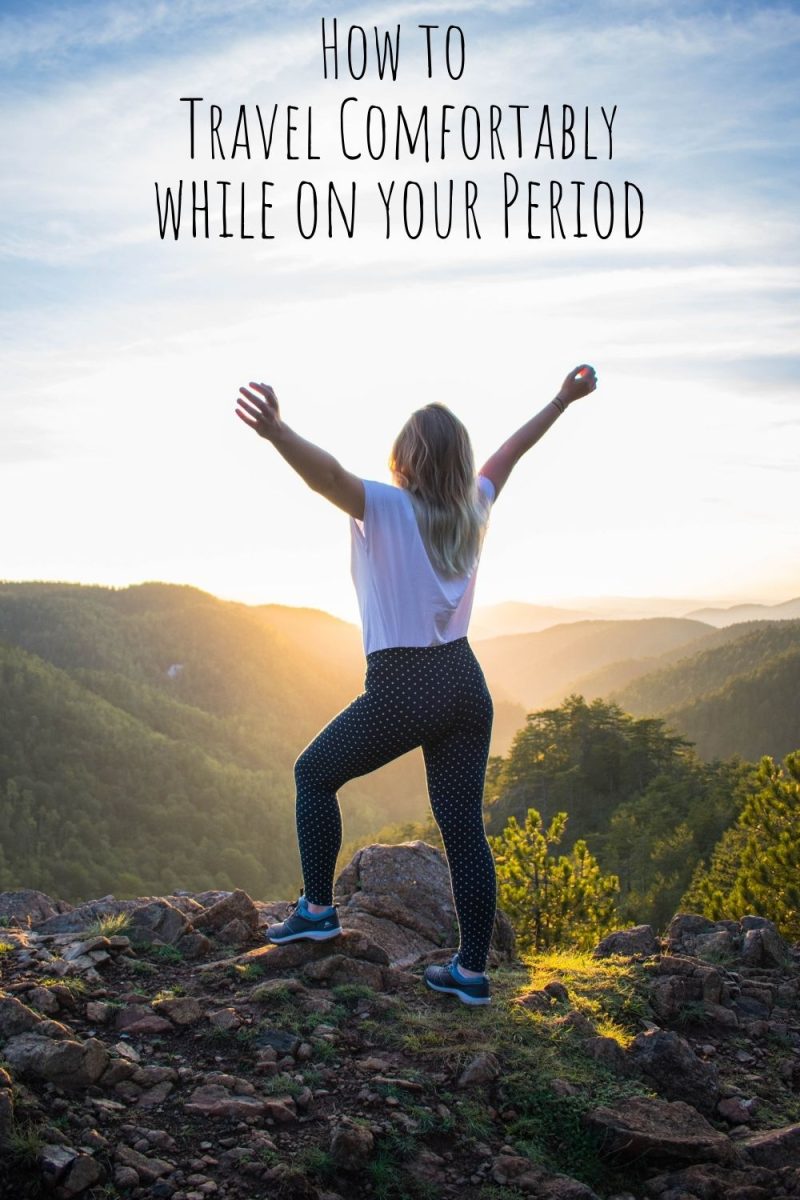 Pack Comfortable Clothes
Leave the tight, skinny jeans at home and pack some light, breezy clothing, such as maxi dresses and flowy pants. Yoga pants and leggings are also a terrific option when coupled with a long t-shirt or tunic. When you're experiencing cramps or bloating, looser pants, elastic waistbands, and exceptionally soft materials can help ease some discomfort.
Choose clothing and underwear that can handle blood stains and be revived overnight with a quick wash in the sink. Fast-drying fabrics such as polyester, cotton, silk, and Merino wool are excellent choices.
Prepare an Emergency Period Kit
Include an emergency period kit in your list of travel needs. Even if you don't anticipate having your period during your days away from home, it's a good idea to bring some supplies just in case. Tampons and other sanitary products may not be easily accessible at your destination, especially if you're off to a remote area.
Don't forget to include pain medicine, extra underwear, wet wipes, and plastic bags for disposing of used tampons, pads, and wipes. Lastly, place your emergency kit in your carry-on bag. That way, you'll still have your sanitary needs even if the airline misplaces your luggage.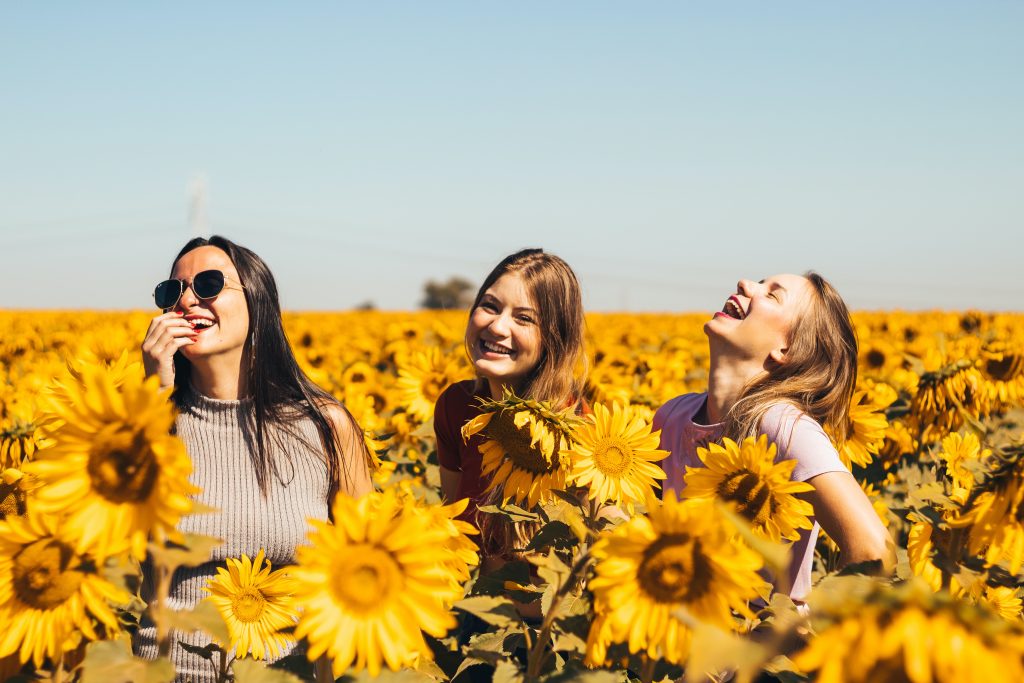 Try Sustainable Period Products
Cotton pads are available almost everywhere, and tampons are a popular choice when you want to go swimming, but they aren't the simplest to handle when traveling. They're also not the most comfortable to wear and aren't environmentally friendly.
Consider switching to reusable and sustainable sanitary products if you haven't already, as they are typically safer for you and the environment. Although menstrual cups and period underwear are not for everyone, they are extremely practical and take up little room. They're a fantastic alternative if you're looking to travel light. Rather than stuffing boxes of tampons or pads into your luggage, all you need is one menstrual cup and a couple of period underwear to get through your vacation flow.
Some types of period underwear can absorb up to four tampons worth of blood, while a menstrual cup can be worn for up to 12 hours. Even better, you can swim while wearing a menstrual cup, ensuring a leak-free period even in the water.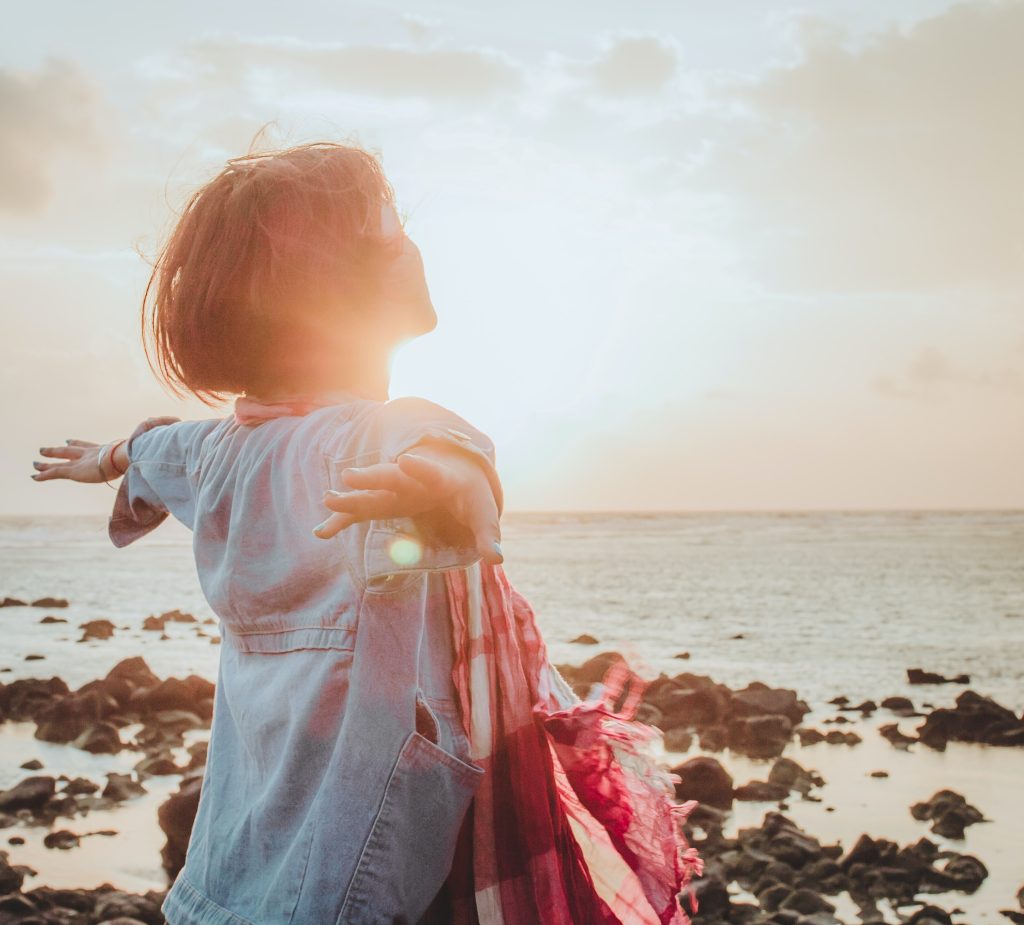 Bring Some Pain Relief Medication
Bleeding is only one of the few unpleasant aspects of your period. Changes in estrogen and progesterone levels can cause headaches, and severe cramping can leave you in rough shape.
Instead of curling up in bed and staying in your hotel room all day, pack some painkillers for cramps and headaches and antacids for bloating discomfort. If you're planning to go hiking, join walking tours, or spend time exploring several sites, make sure to pack enough pain remedies to stay comfortable. A hot water bag may also help relieve pain without using any medication.
Consider Access to Bathrooms
If you're using pads or tampons, it's important to find a bathroom to change your pad or tampon every four to six hours—even when your flow is light. Doing this is vital to prevent bacterial growth, infection, rashes, and other skin concerns.
So, before you leave home, familiarize yourself with the local language and learn how to ask for directions to the nearest bathroom. Even if you're visiting an English-speaking nation, the residents may be more familiar with other terms, such as "toilet" or "ladies' room" instead of "bathroom."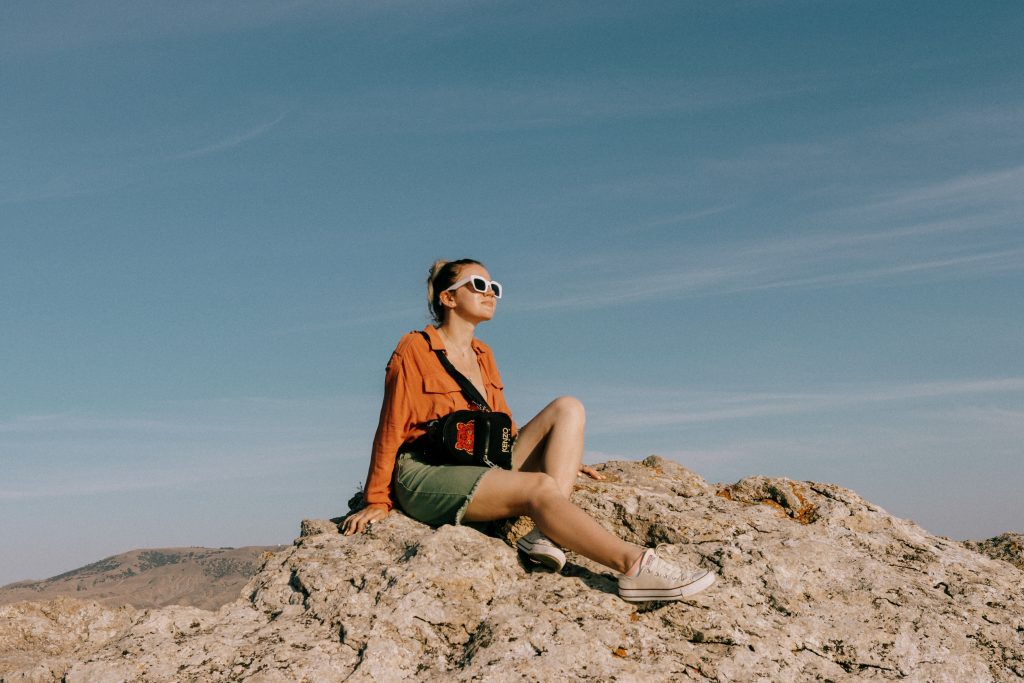 Stay Hydrated
Period-related blood loss may leave you dehydrated and feeling fatigued. When your estrogen and progesterone levels are low at the start of your period, your body attempts to retain water, causing you to feel bloated and cramping. Drinking enough water helps in flushing your system, reducing bloating and cramps.
Carry a water bottle with you at all times and stay hydrated. As a bonus, you may even use your water bottle to rinse your menstrual cup when needed.
Do Some Light Exercise
While exercise may seem like the last thing you want to do, it is an efficient and natural method of relieving period cramps. When you exercise, your brain releases endorphins that not only block pain but also induce a happy feeling in your body. Instead of lying in bed, try 15 minutes of yoga or go on a stroll and soak in the scenery.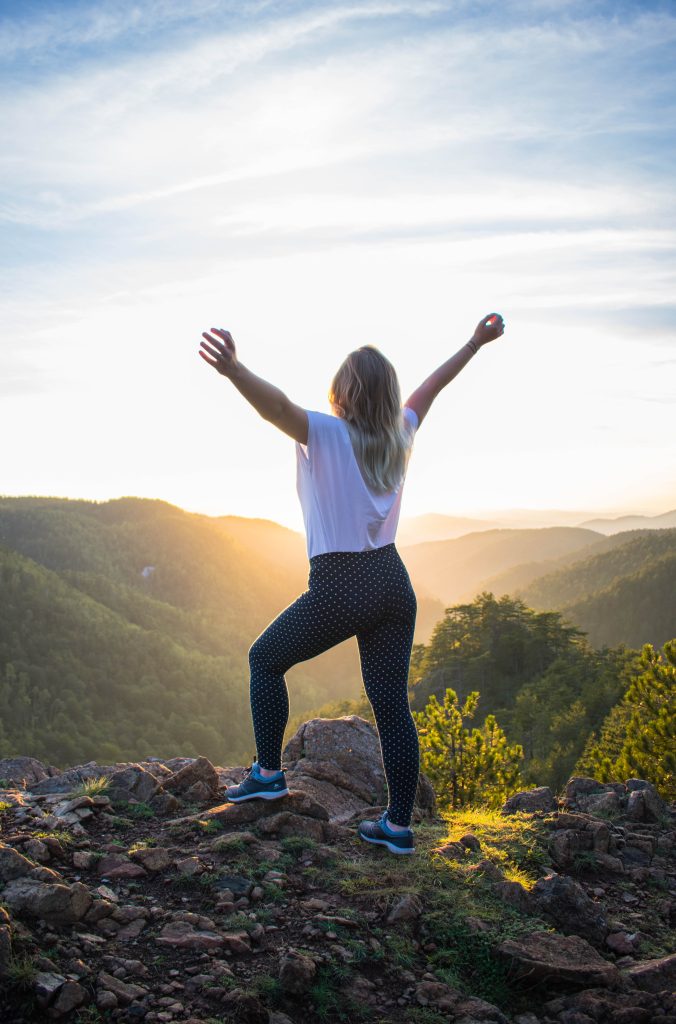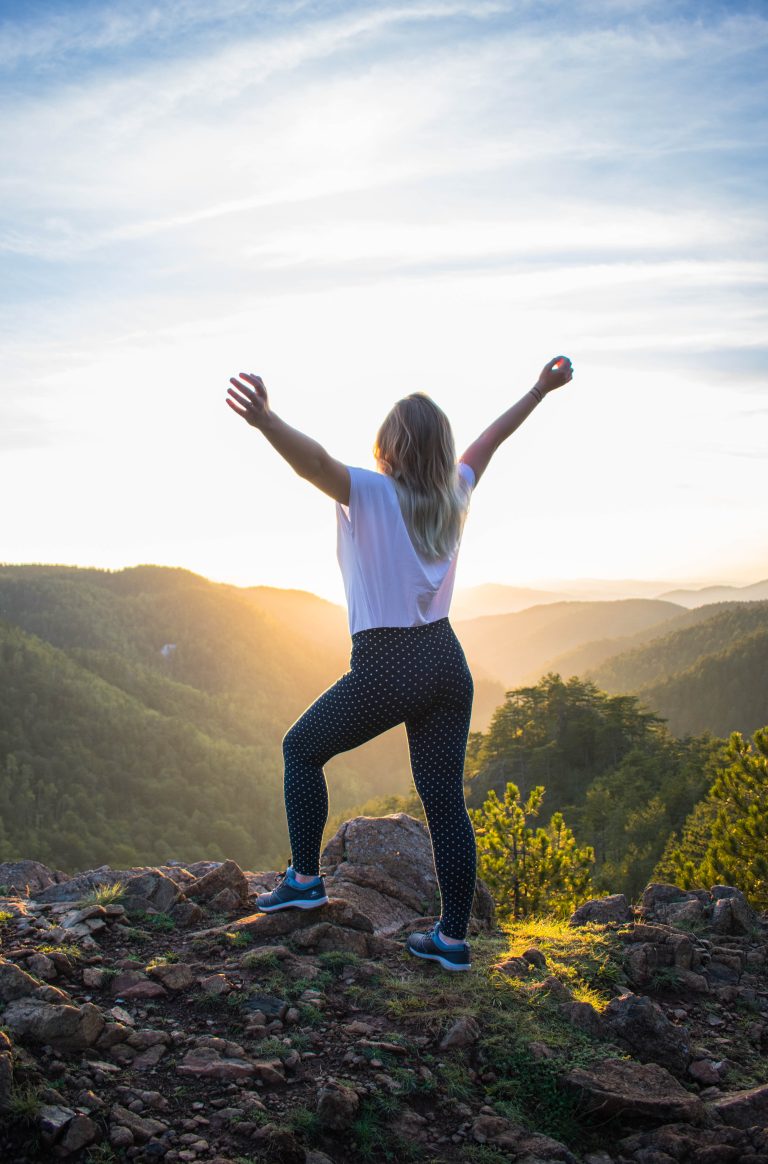 With the right knowledge and must-have items, there's no reason to stay in your hotel room all day, hugging a hot water bottle and munching on a chocolate bar. You've saved for this trip for months—you deserve to enjoy the sights. Follow the tips outlined above to stay happy, comfortable, and confident throughout your vacation.