I love s'mores everything. I love the classic and all the twists. If it has chocolate, marshmallows, and graham crackers, I'm in. While nothing can replace making s'mores around the campfire, there are so many honorable mentions in the world that it was high time I shared my own. This s'mores martini is a sweet favorite that can act as a dessert cocktail for any occasion.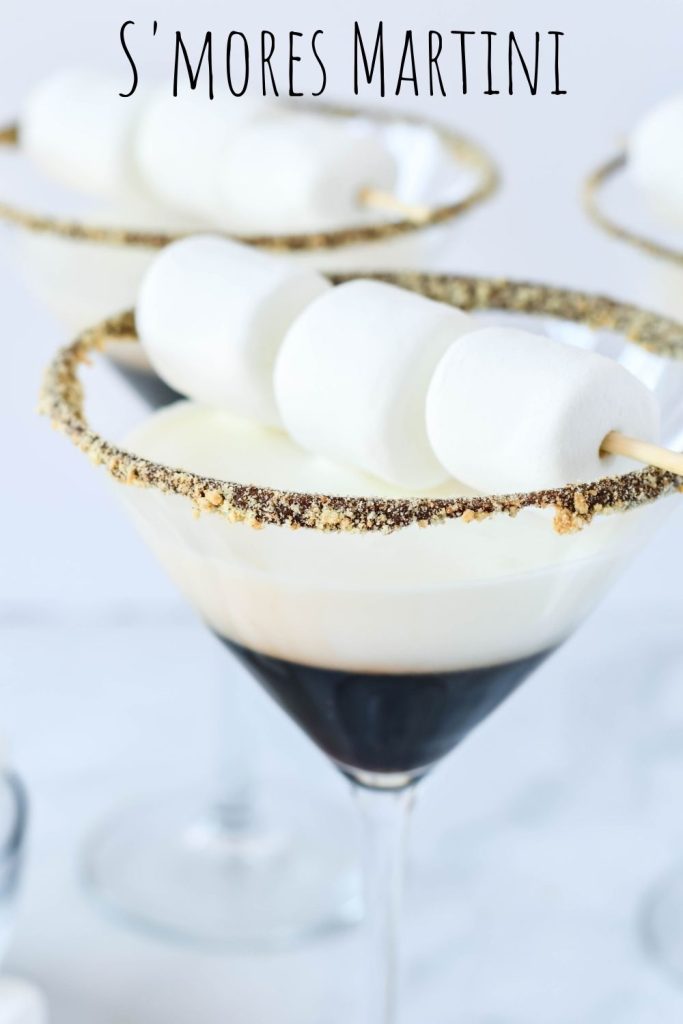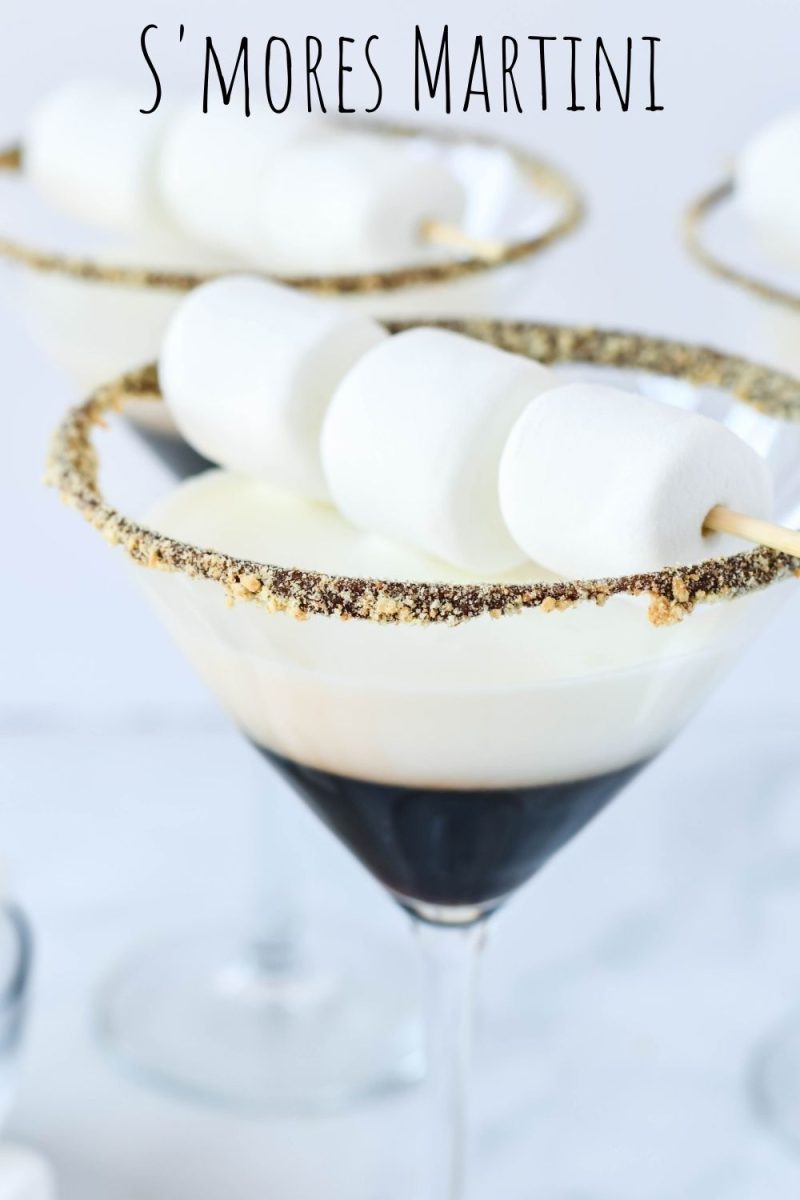 Ingredients:
2 oz. Kahlua
1 oz. heavy cream
1 oz. marshmallow vodka (or vanilla)
2 tablespoons chocolate syrup
Crumbs of one graham cracker
Optional:
Large marshmallows for garnish
Servings: 1 drink
Total Time: 5 minutes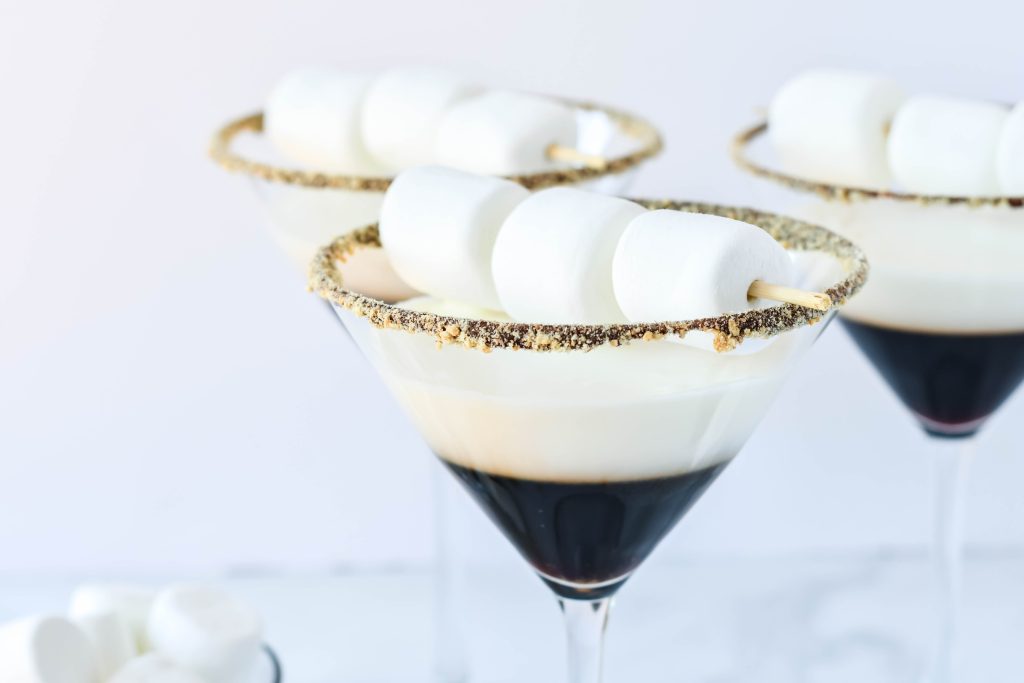 Instructions:
Dip the rim of a martini glass into the chocolate syrup and lightly into the graham cracker crumbs. Is there anything better than a rimmed cocktail glass? I think not.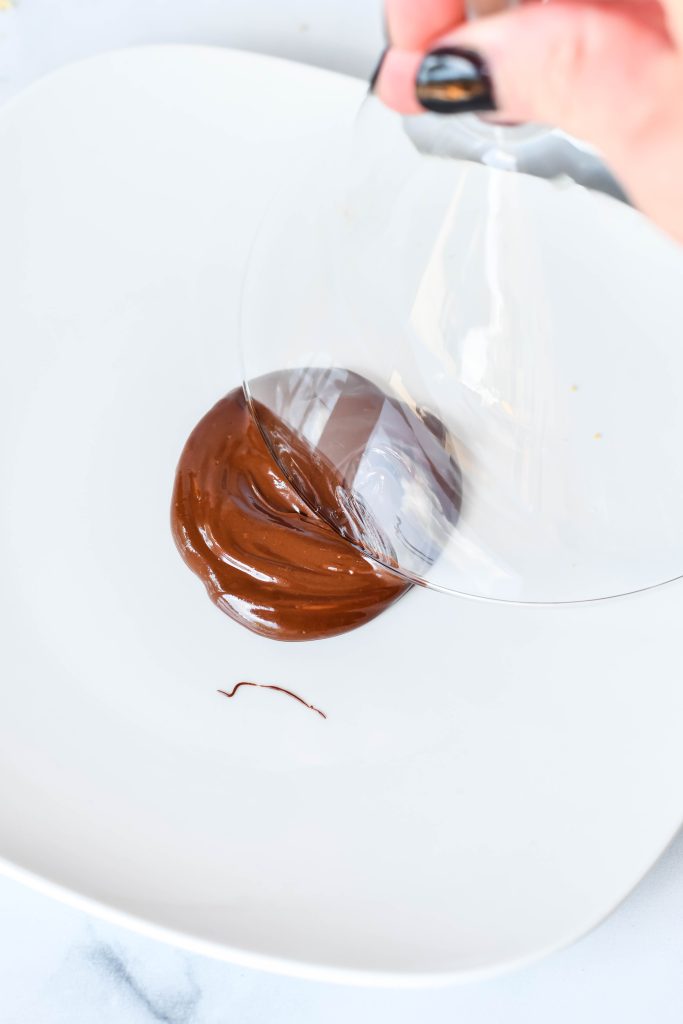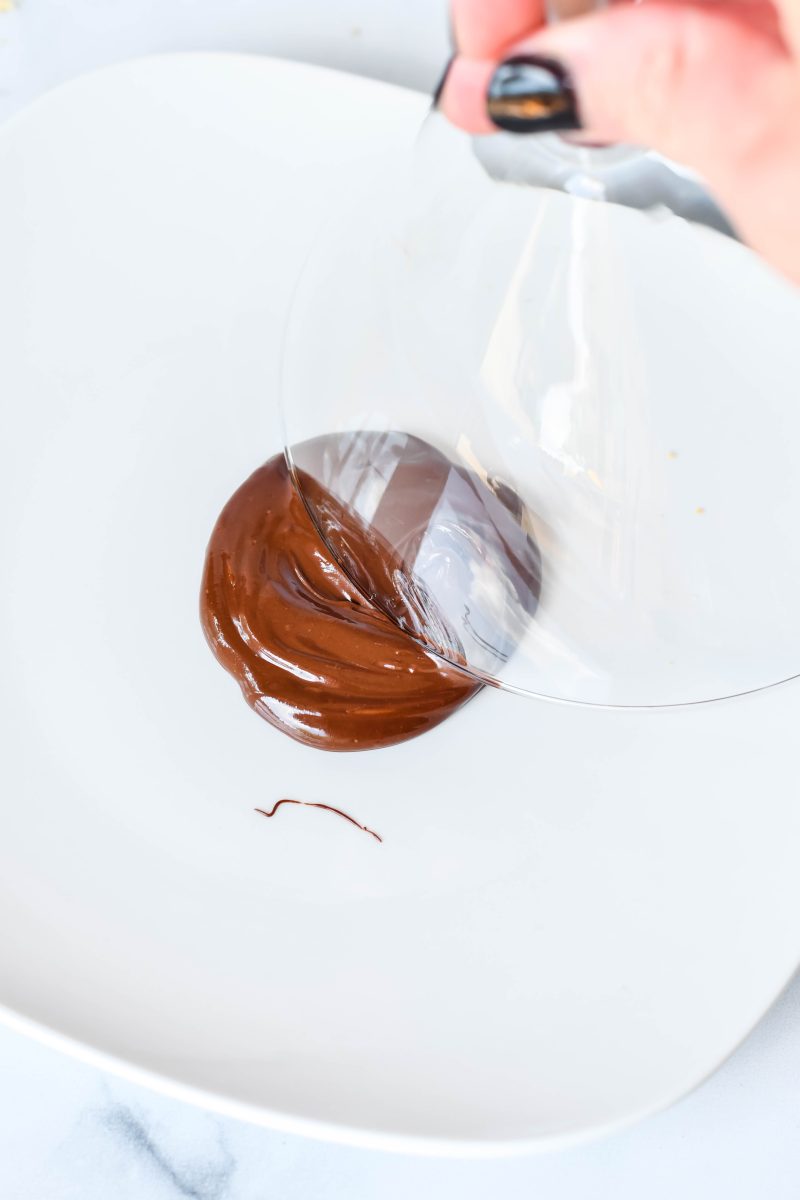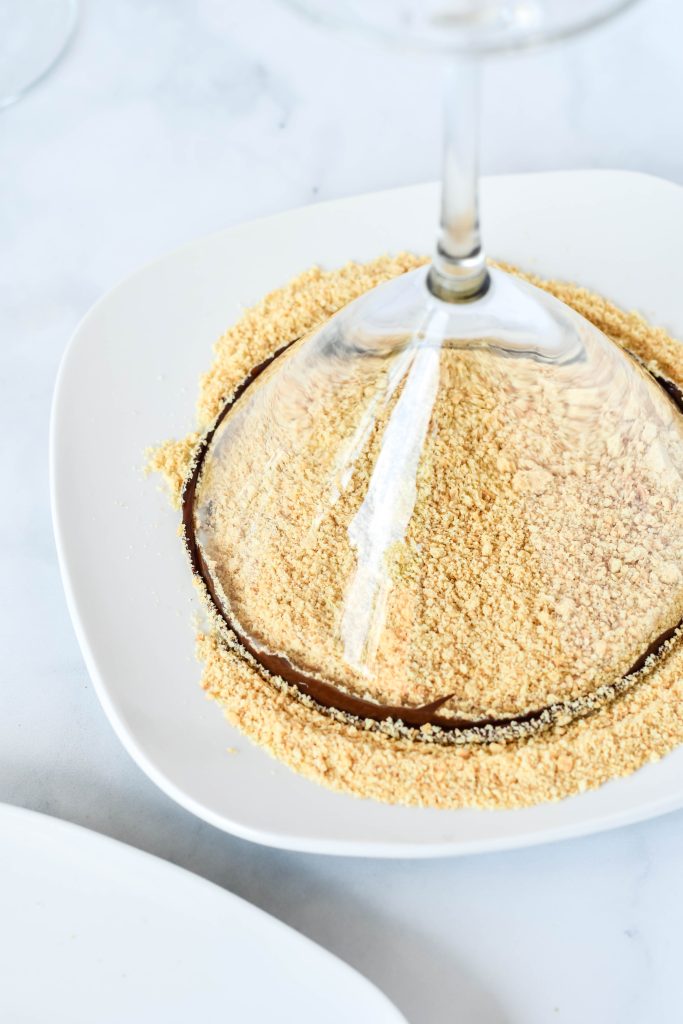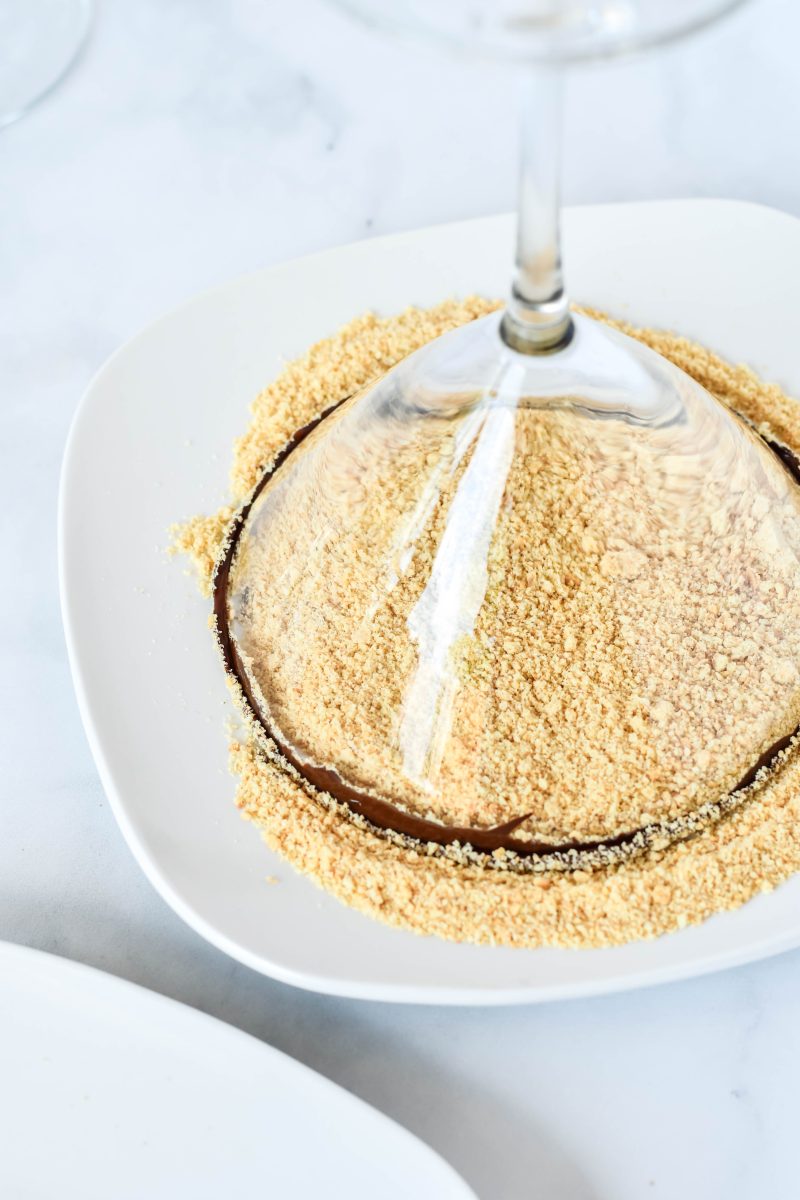 Pour in the Kahlua. Try to avoid touching the rim.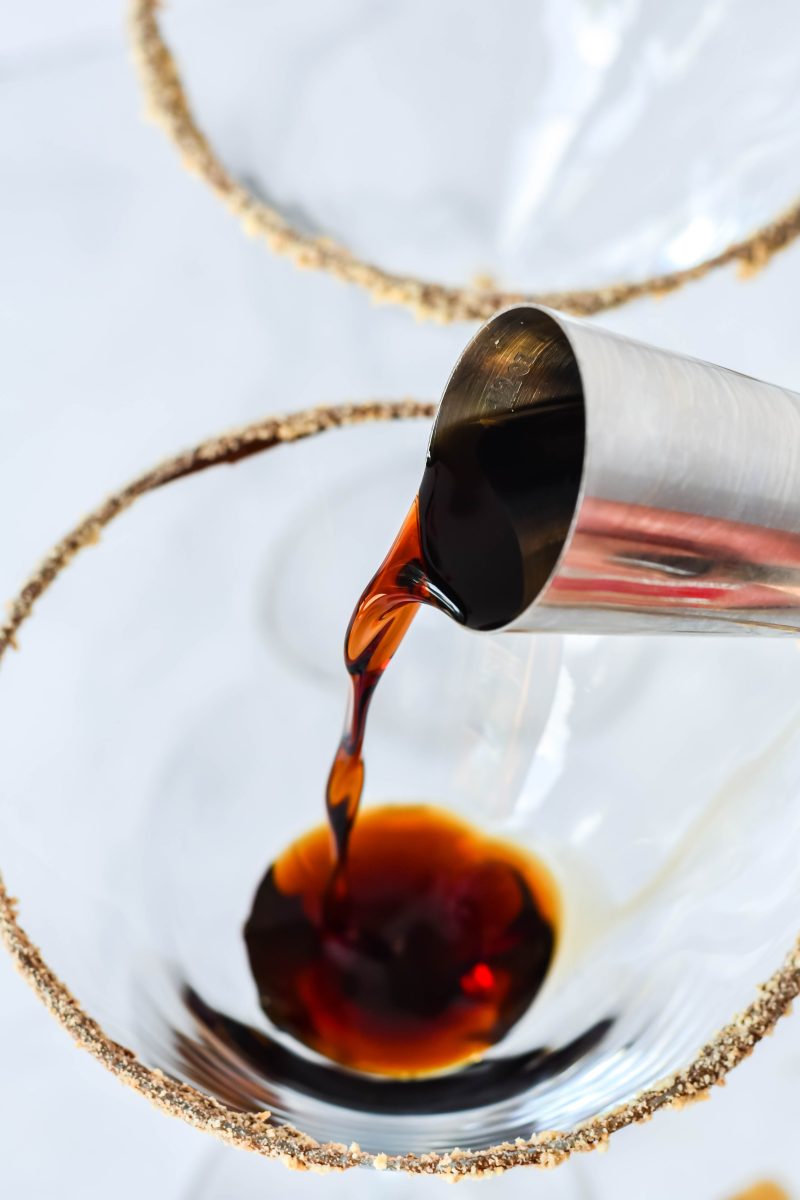 Mix the heavy cream and vodka in a separate glass and SLOWLY pour over a spoon into the martini glass to create the layered look.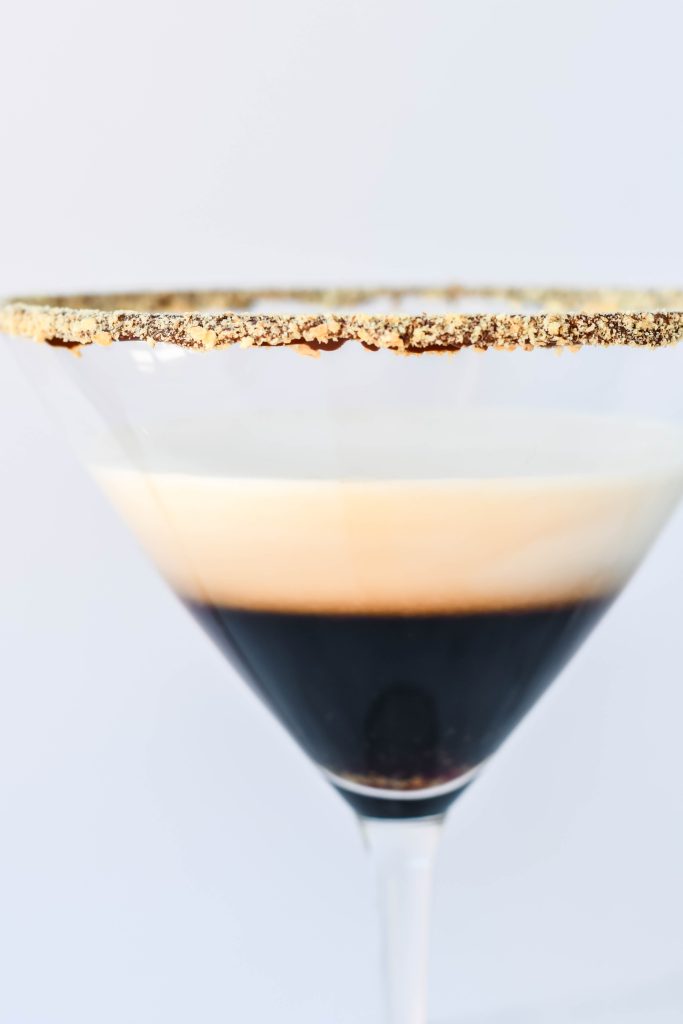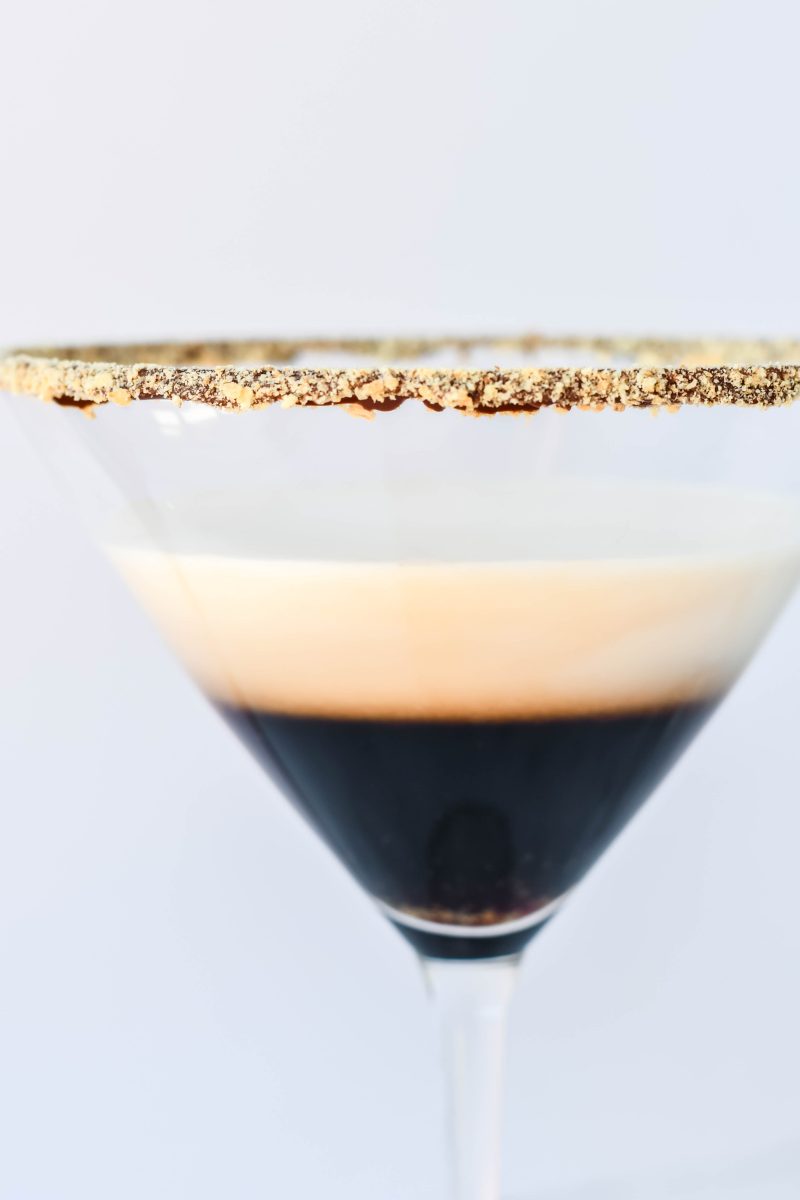 Top with marshmallows and serve. Bonus if you have a cook's blowtorch and can get a bit of that roasted marshmallow goodness. I don't have one but that's the only thing that could make this cocktail better!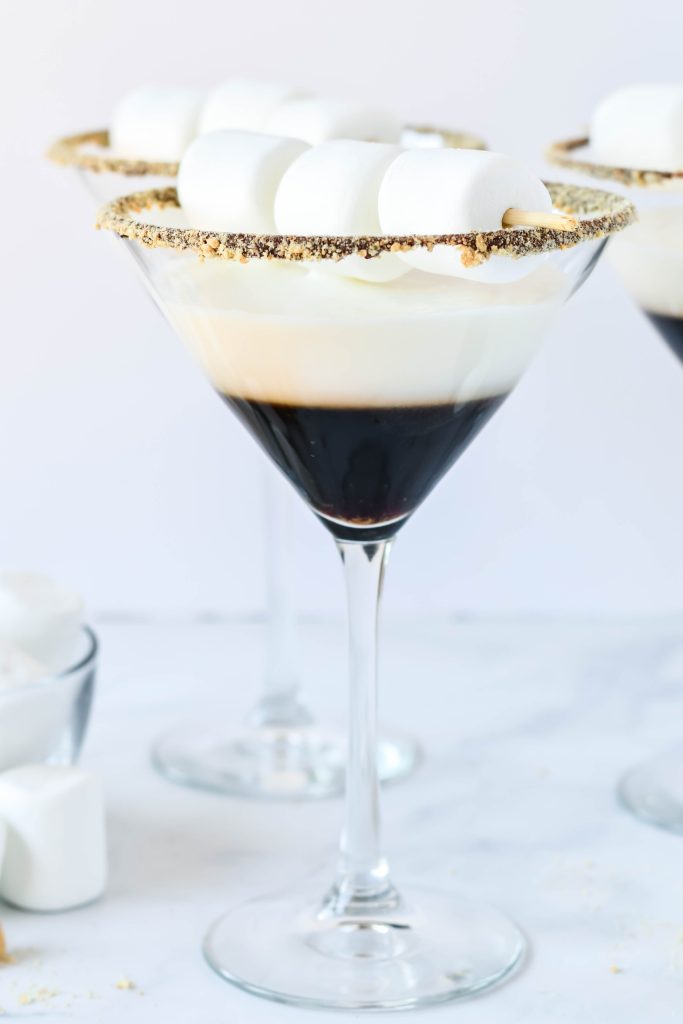 **Make sure you stir the cocktail before drinking. While the layered look is esthetically pleasing, it will taste a lot better stirred. You can use that glorious stick of marshmallows as a stirrer!**
This s'mores martini is super sippable and so easy to make, but it looks like it takes far more effort. Impress your friends and enjoy this treat of a cocktail on a warm summer's evening or during that book club meeting. However you decide to enjoy it, enjoy it you will!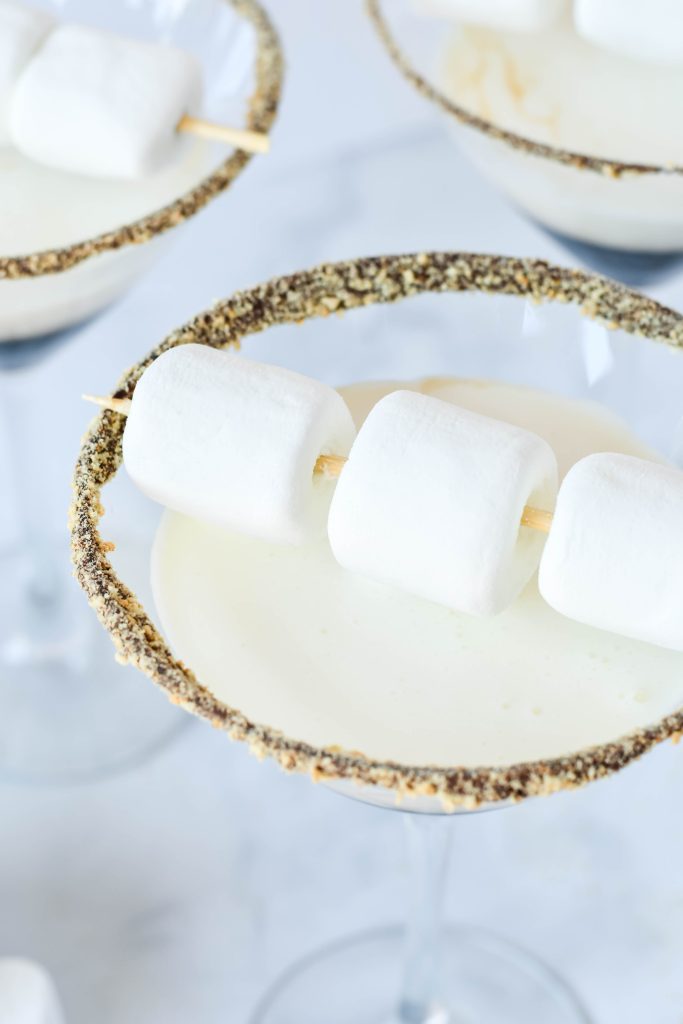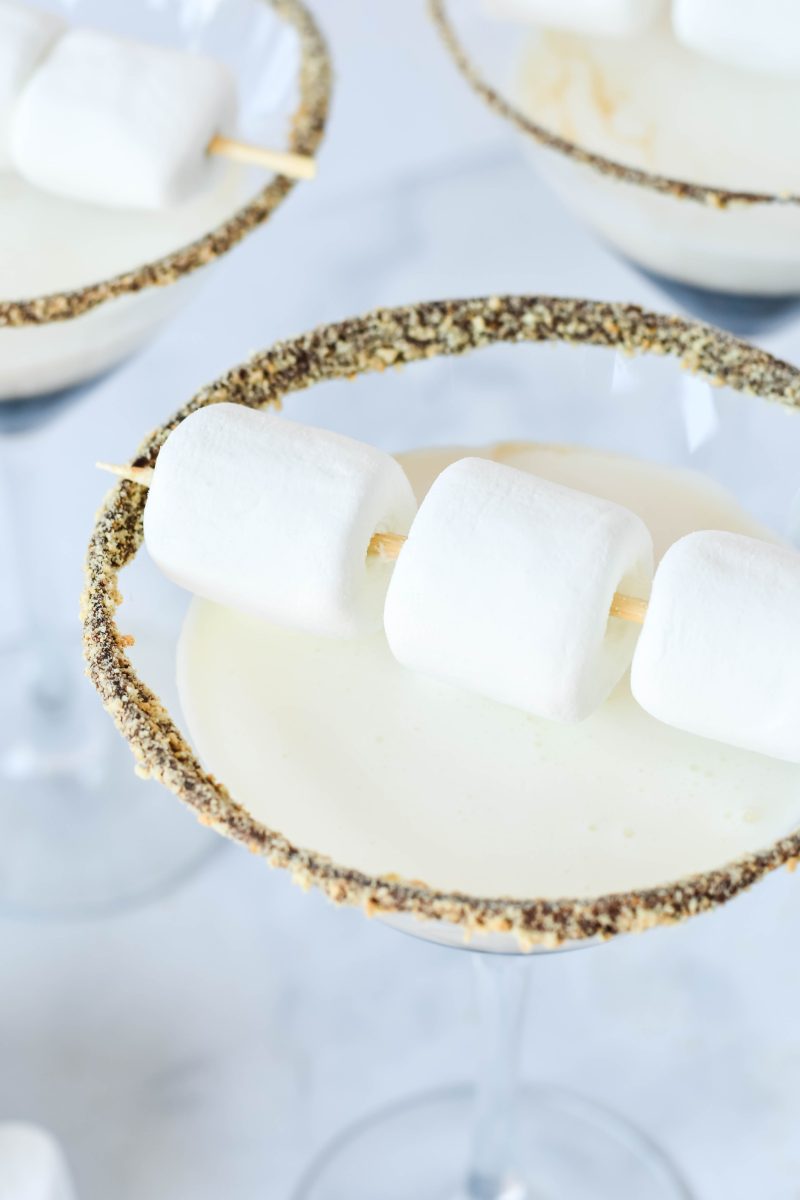 Want a different take on a martini? You can always try this peppermint martini instead! Or have both–I'm not here to judge!