Singapore was crazy hot and muggy for me. I was born and bred for cooler weather and felt positively stifled at times. Luckily (for me!), we were able to find fun air-conditioned places to visit, like Singapore's Ice Cream Museum. It sounded decadently frozen after a few days of melting and the trip out somehow didn't feel quite as hot knowing that blissful cold was waiting for me.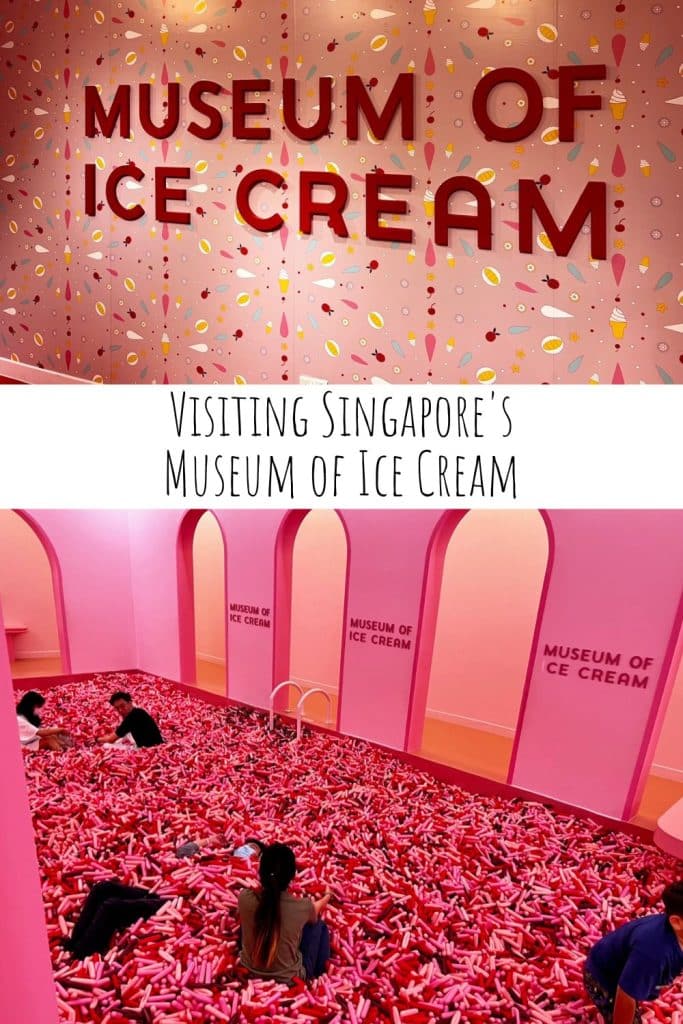 Reserving tickets ahead of your visit is a necessity and you can get yours here.  The museum has staggered entries, so you have a set time to arrive and start your tour (which is self-guided unless you book a guide for a group). Once you're inside, though, you can take as much time as you want, along with eating all the ice cream you want.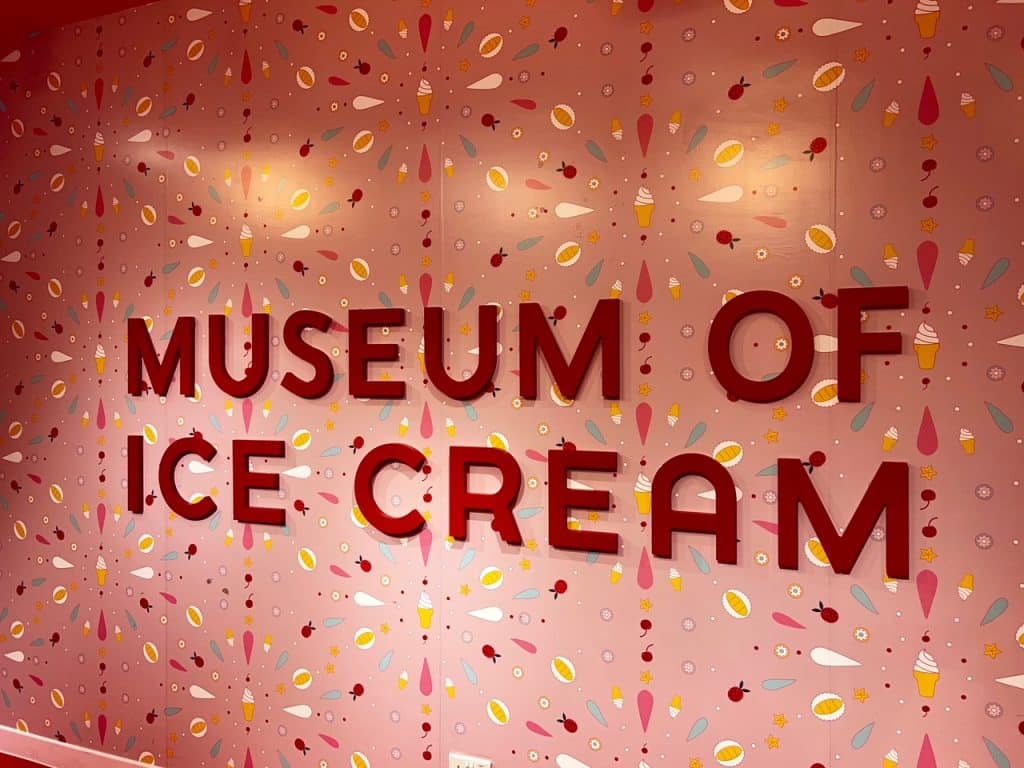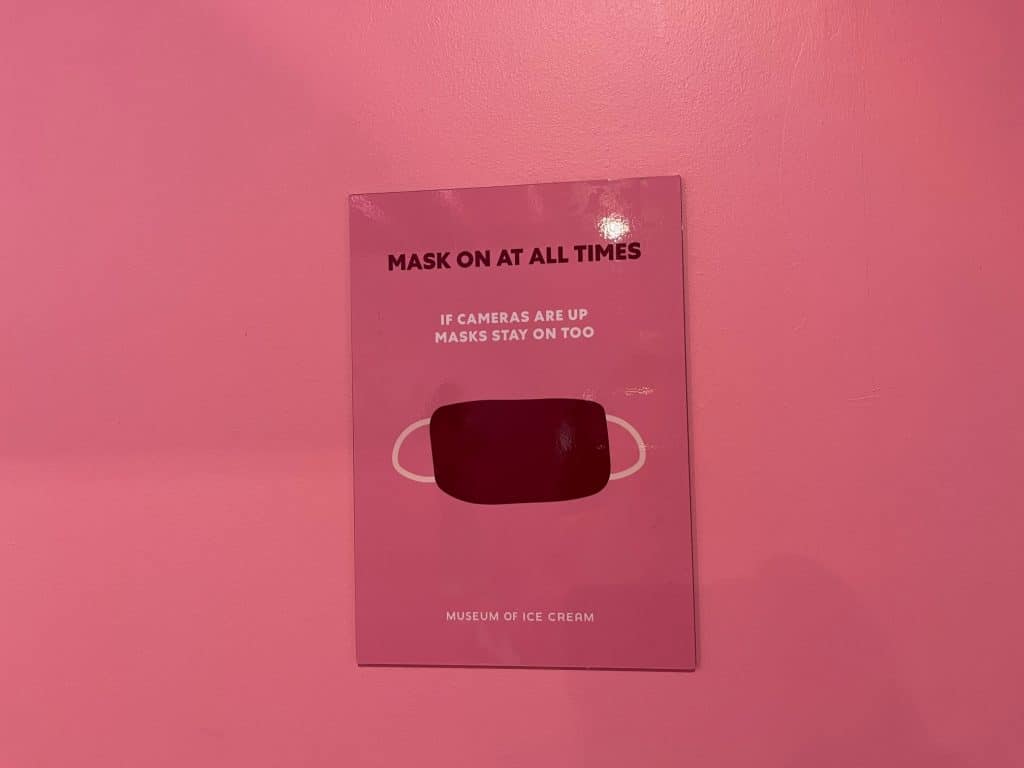 The Museum of Ice Cream is designed for Instagram. Every room has exhibits and photo opportunities. There's lots of ice cream related information and oh so very much pink. There are five ice cream stations scattered throughout the museum, each with two options. Your ticket lets you have any and all the ice cream you want.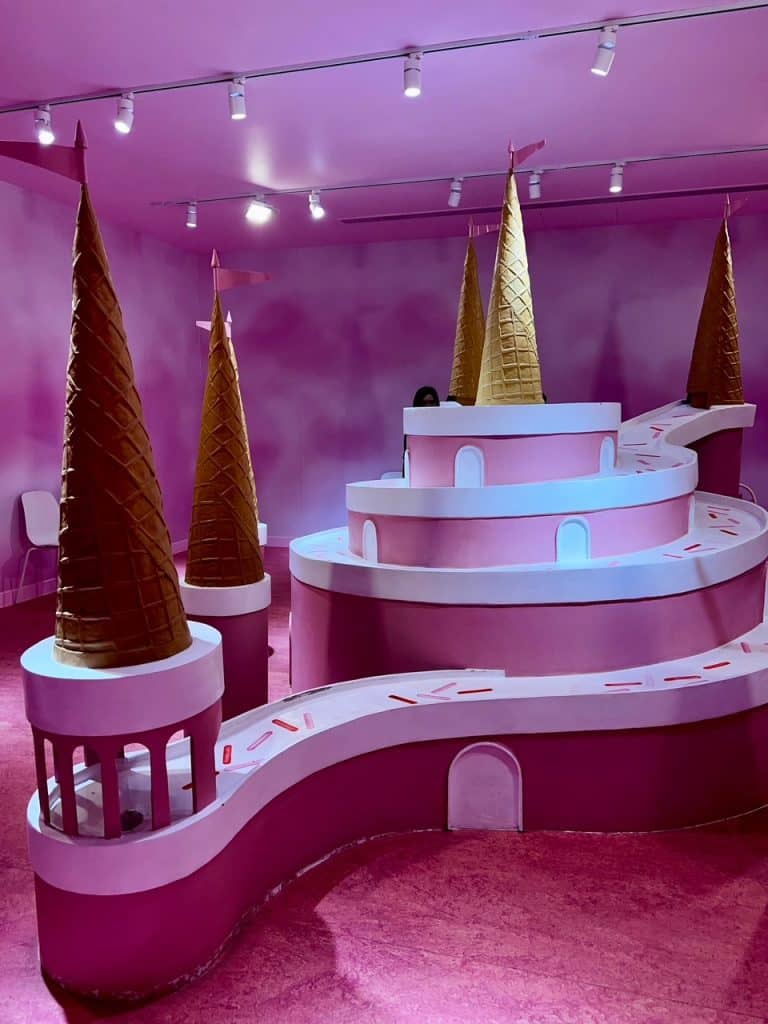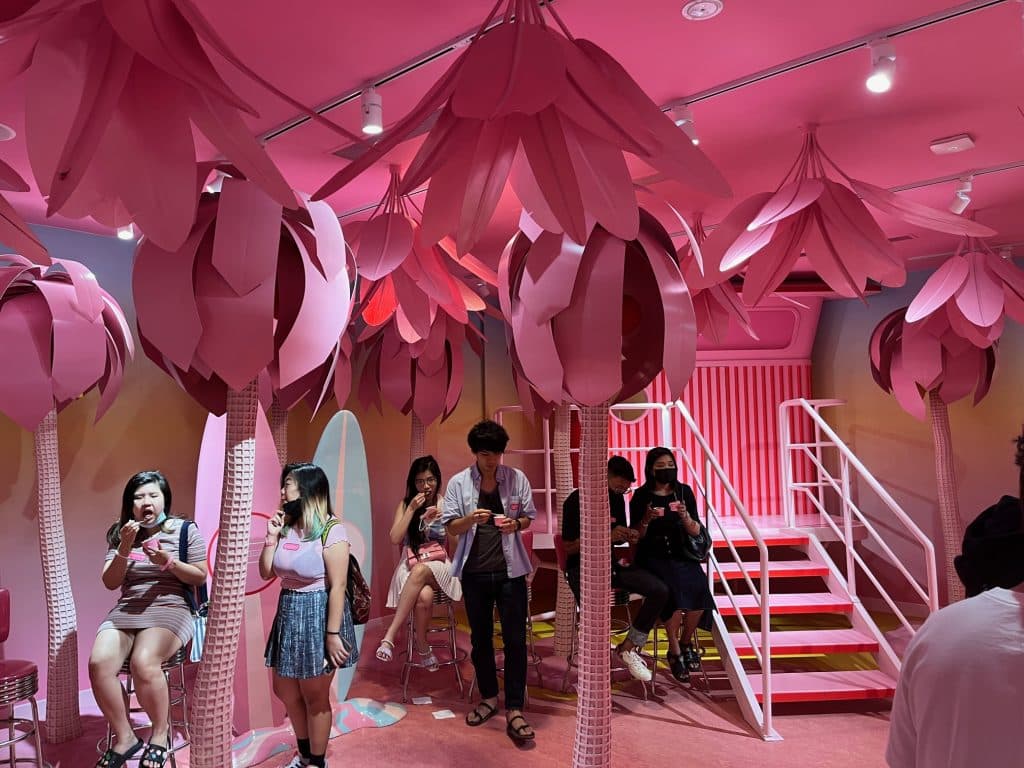 We, somewhat unfortunately, were directly behind a massive team-building tour group. The museum felt much more crowded than I suspect it usually was because of it. Because everything is a photo opportunity, there was always a line for the next one. We skipped quite a few just to try to get around the group.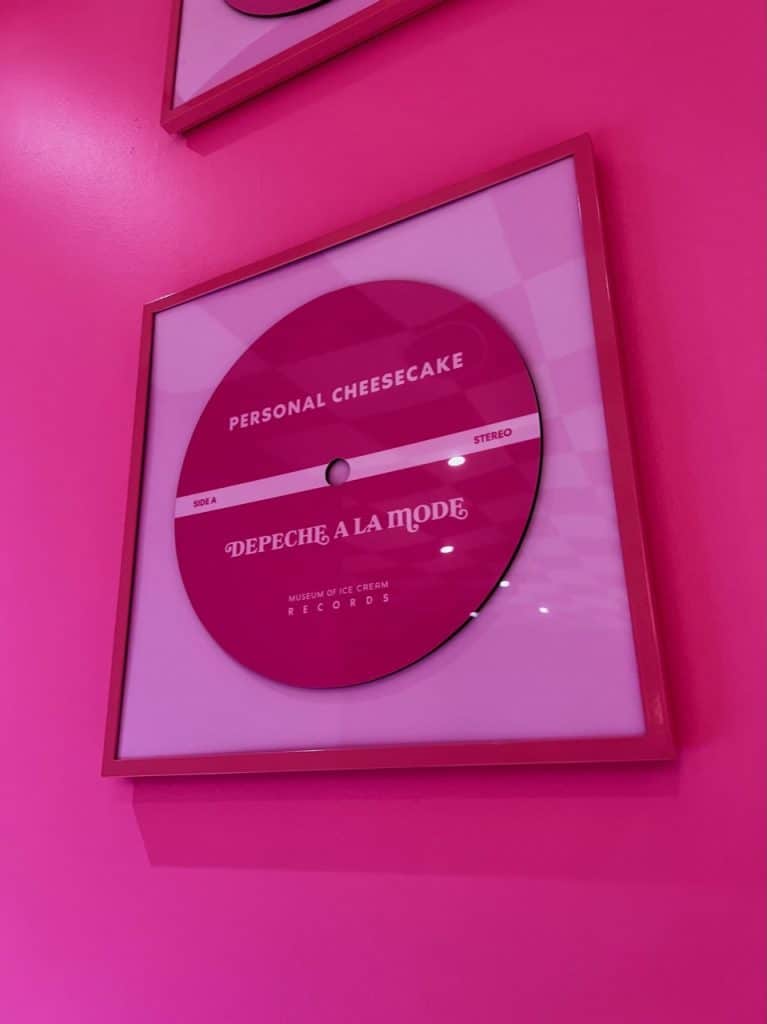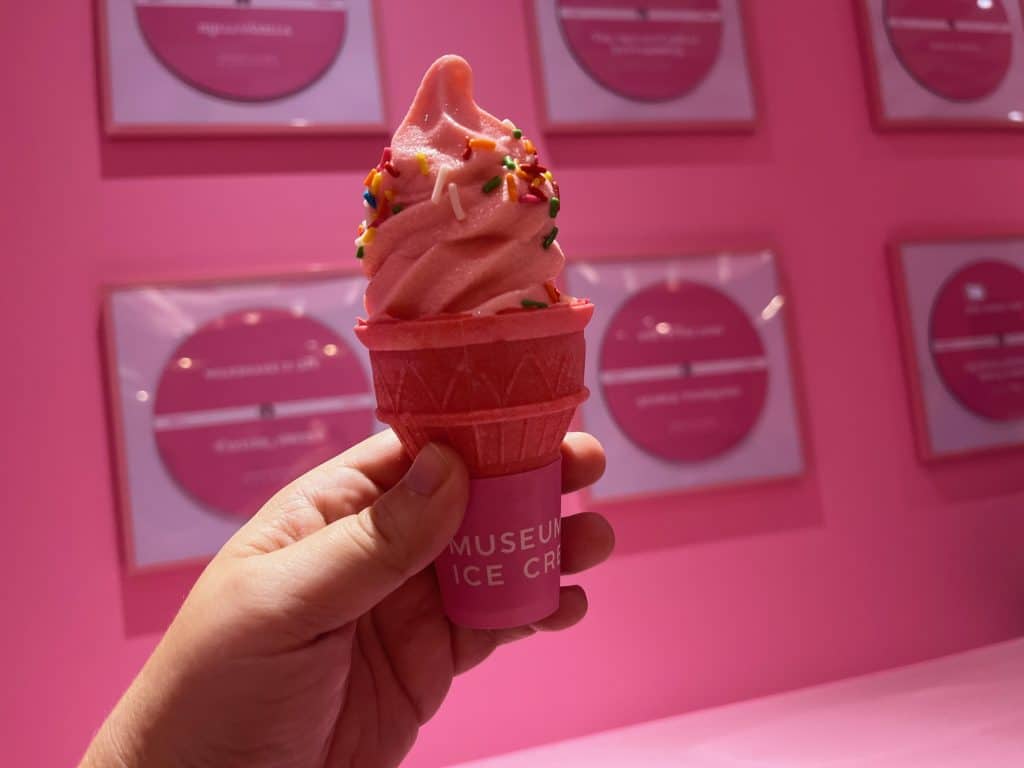 Each room had something interactive in it. Who can pass up a room that is a giant magnet board? No one, that's who.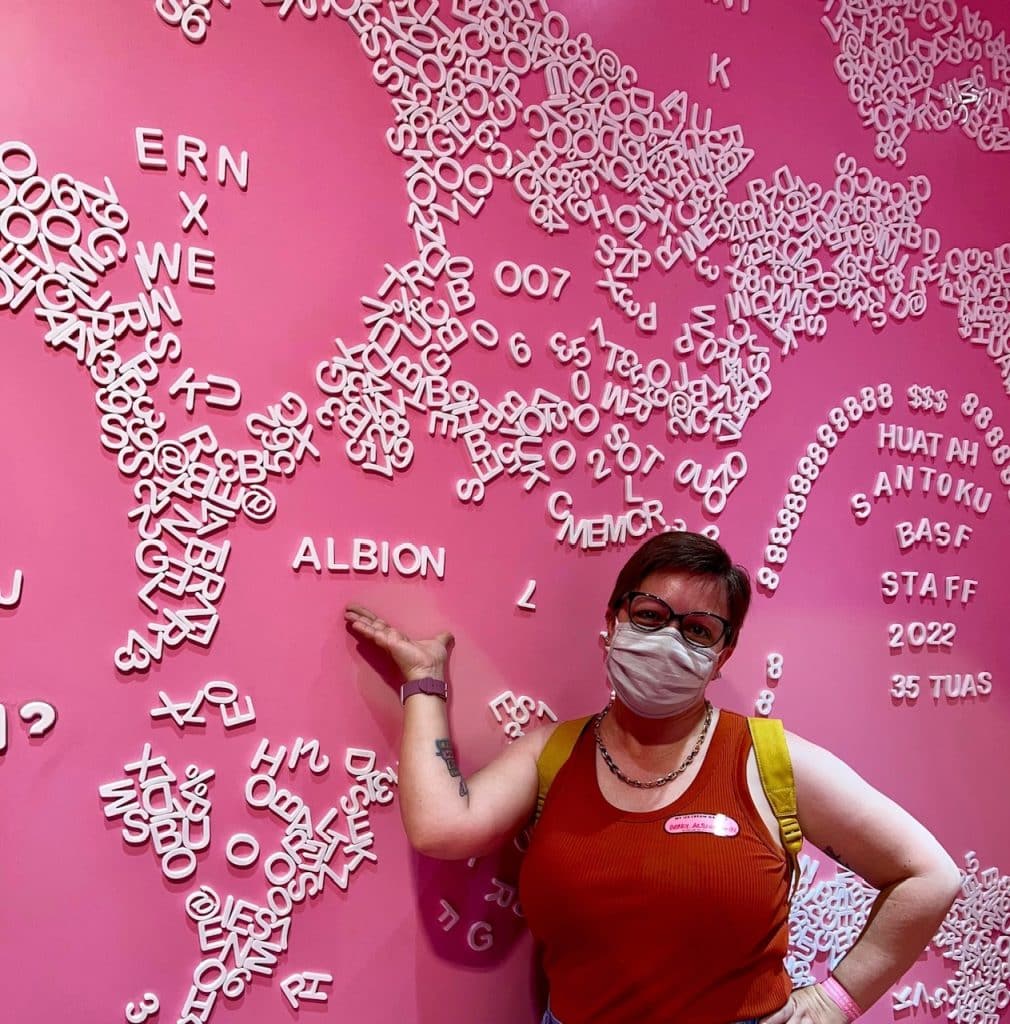 Instagram shot after Instagram shot and pink upon pink.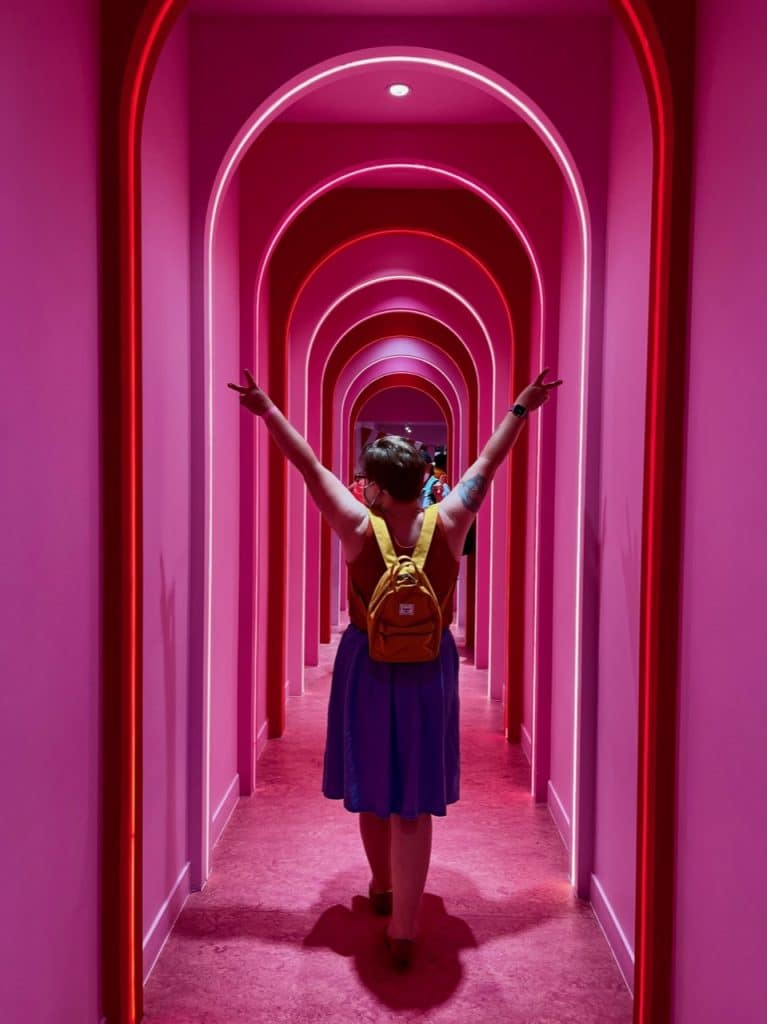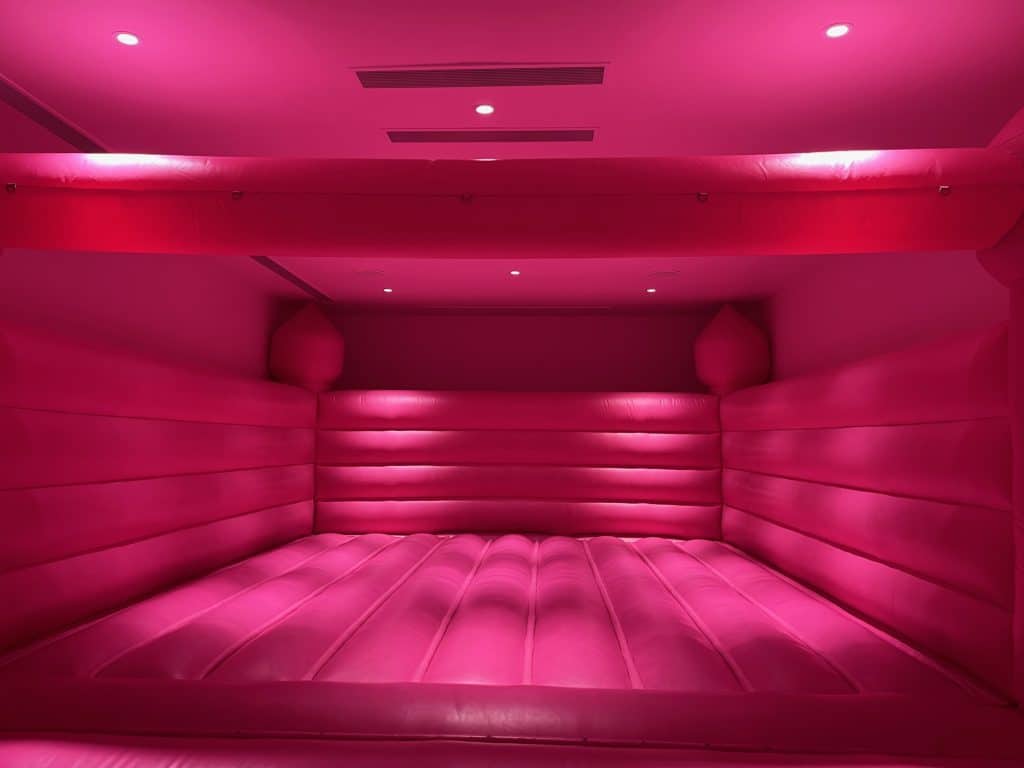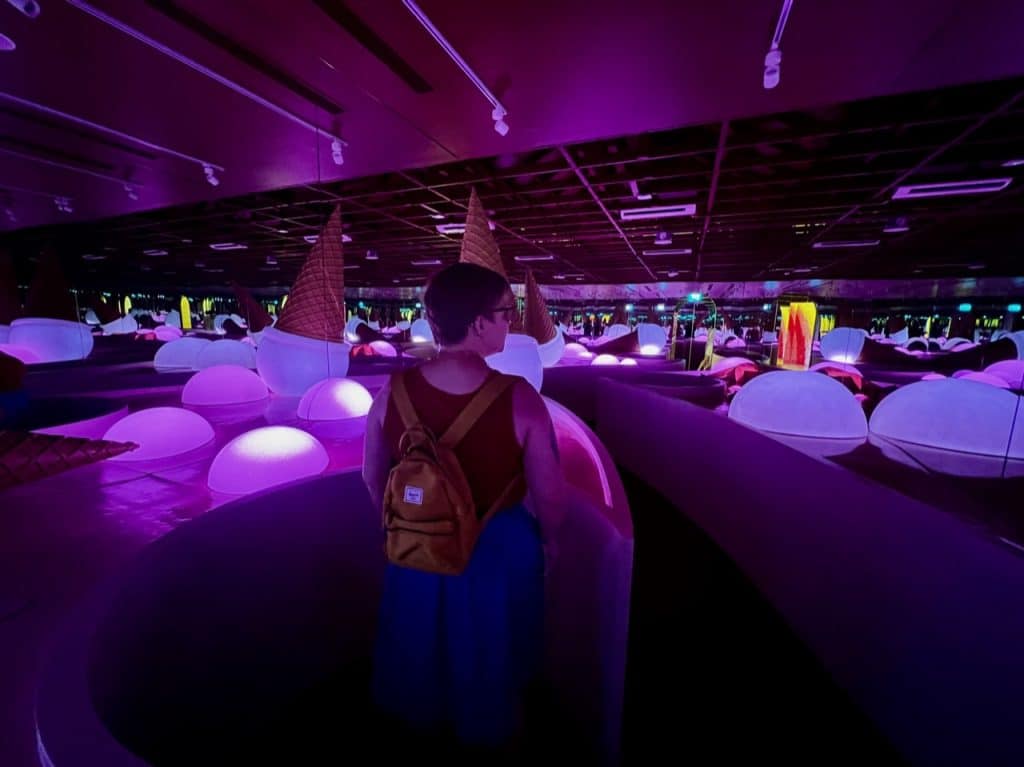 Each room with ice cream also had ice cream information and history. I love this stuff so enjoyed stopping to read everything.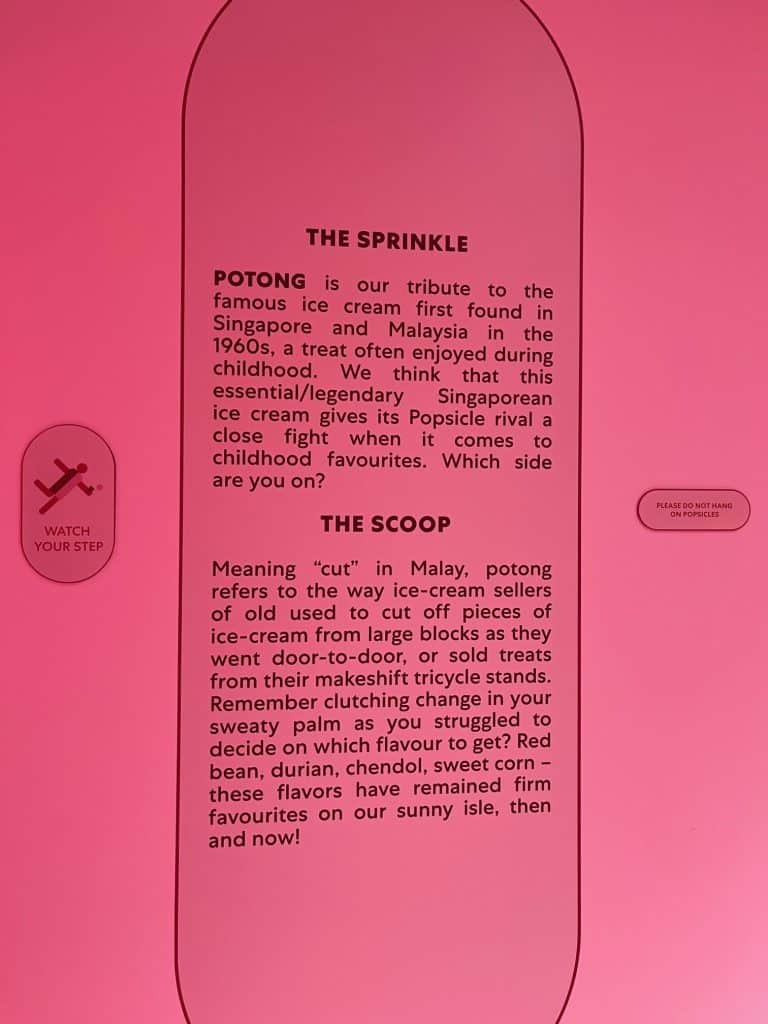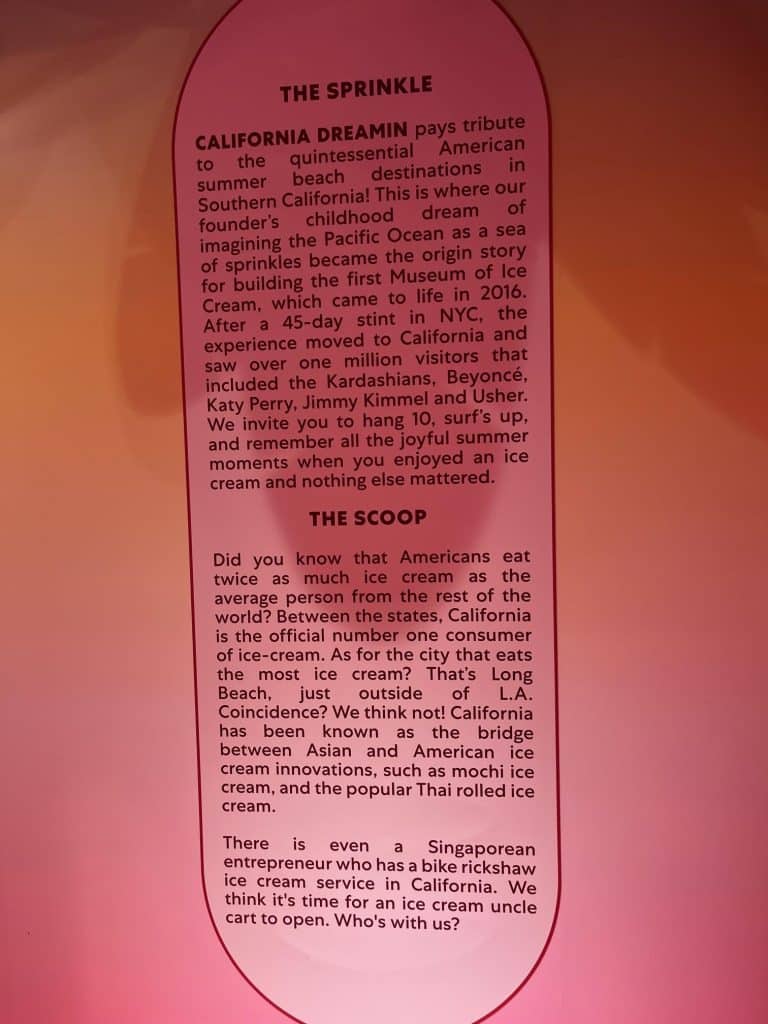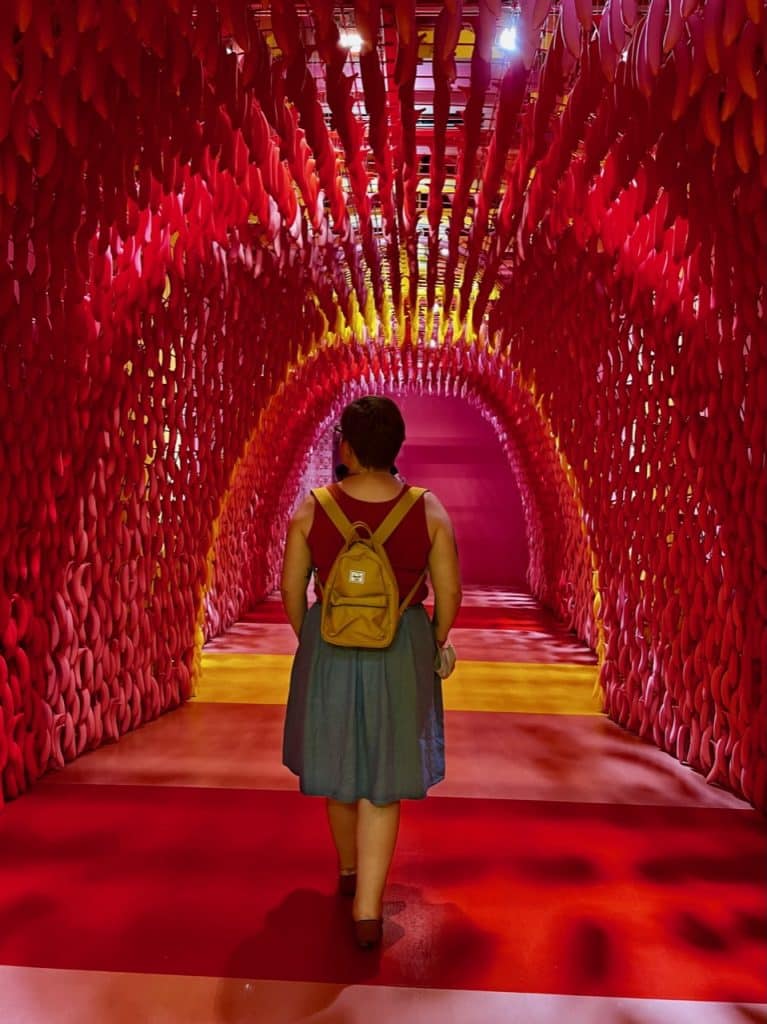 The sprinkle pool was everyone's favorite. I will say that it isn't as deep or big as it seems it should be, but is still fun for pictures.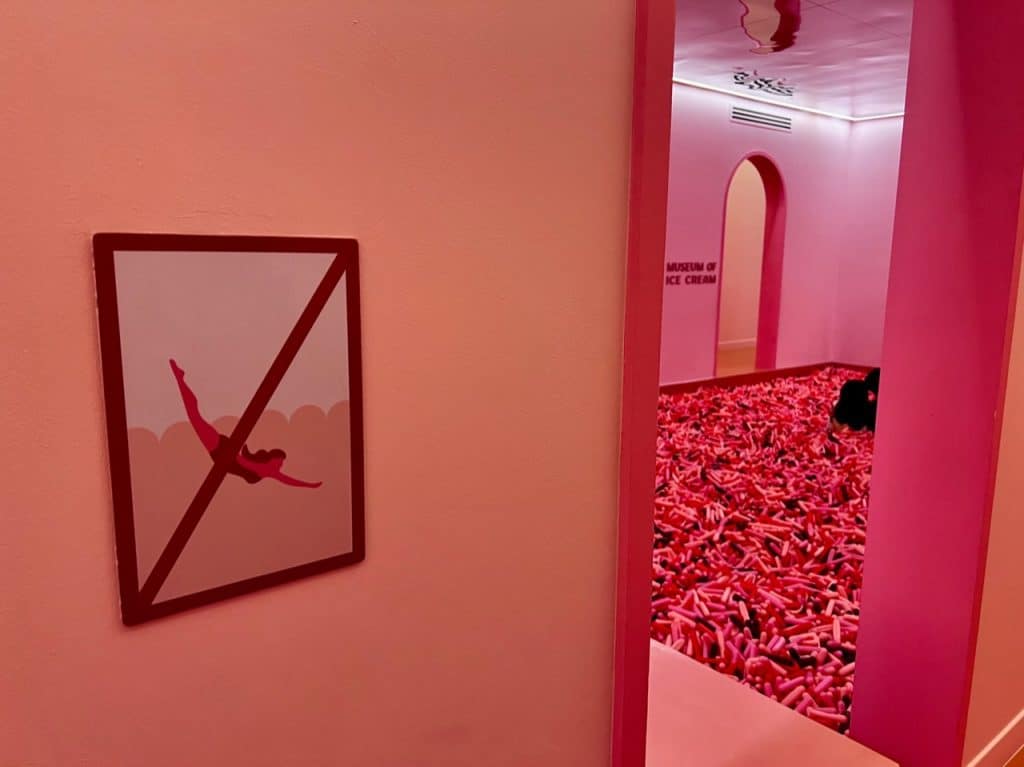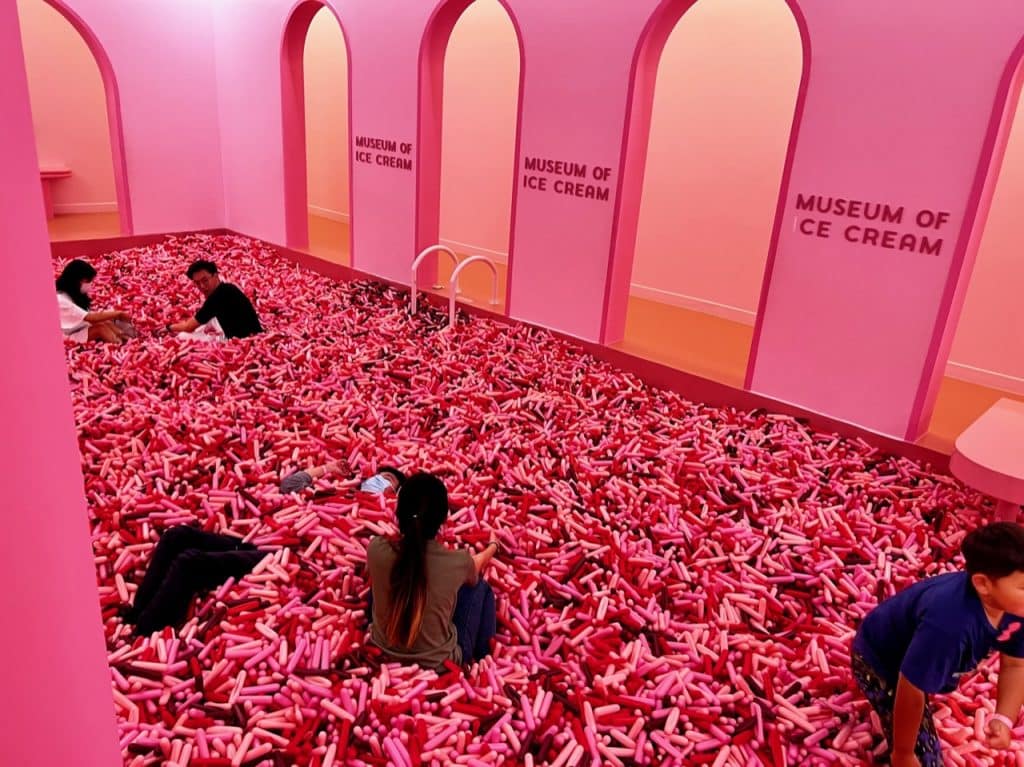 The ice cream servings were big enough that I wasn't able to try everything on offer. It was still fun to see the variety, though. I skipped the more common (to me) flavors in favor of trying what was more unique in my area of the world.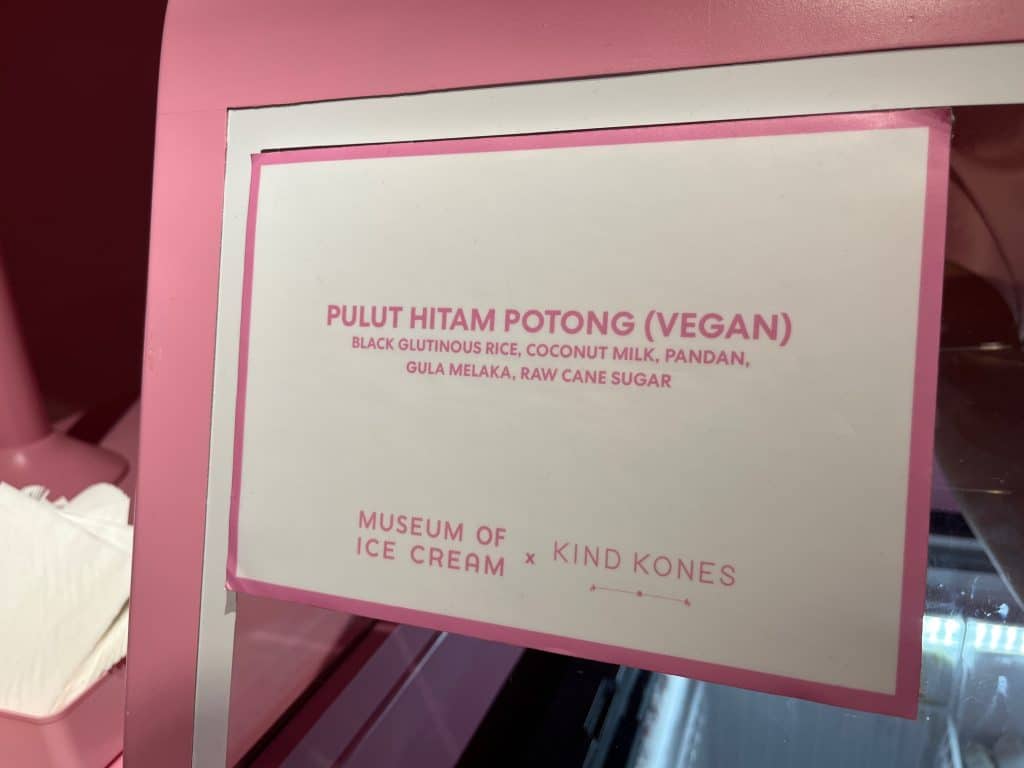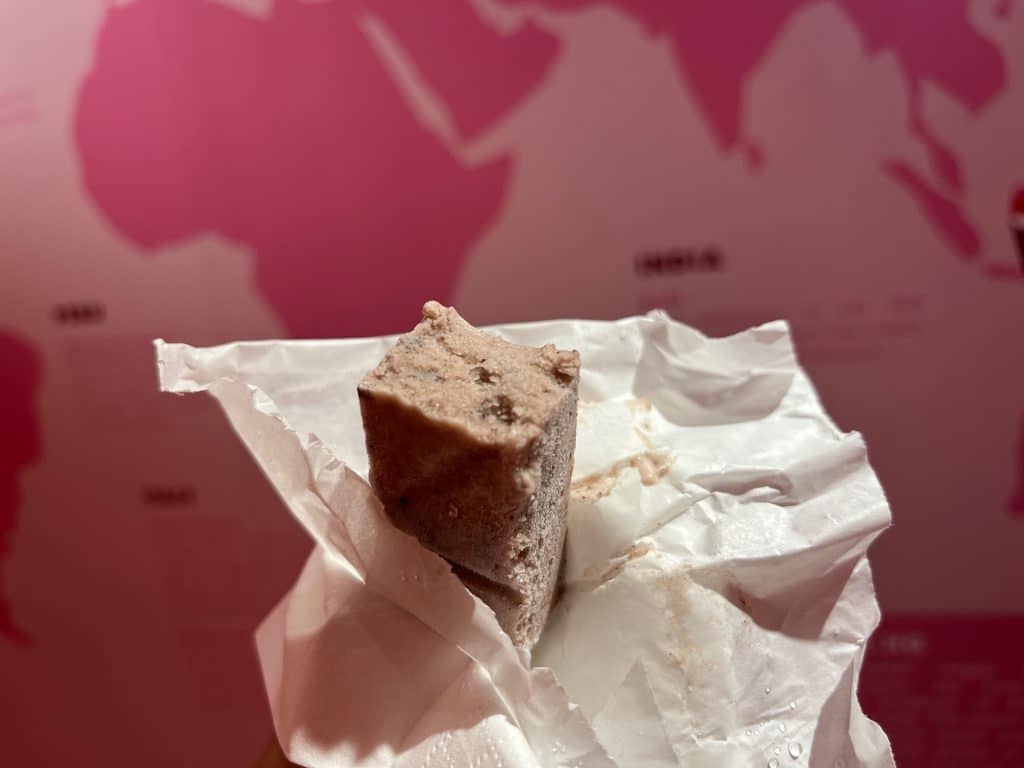 Singapore's Museum of Ice Cream was fun, although it suffered a bit from the crowd we found ourselves in. My kids would have had an absolute blast and it would be on my list of places to take them if we ever take a family trip to Singapore. It's a fun couple of hours and a great way to get a break from the Singapore heat.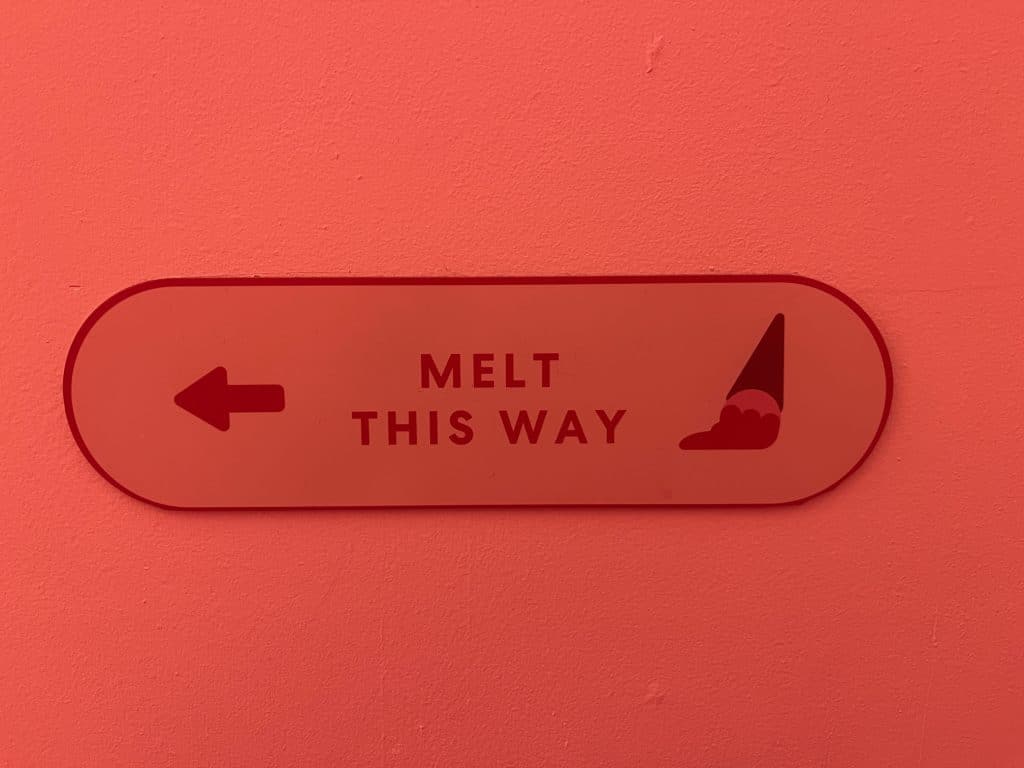 Want to make an ice cream craft after talking about it? This felt ice cream scissors pouch is a lot of fun!