This post contains sponsored content and affiliate links.
Puzzles have always been one of my favorite ways to relax. I love putting on an audiobook and quietly watch my puzzle come together. It's been years since I've had some proper puzzle time, though–we haven't had spare surfaces, and even when I've tried to make space, the pets have been able to get to it. Not being able to work on puzzles has been a very real frustration and I was thrilled when I was able to come up with a way to have puzzle space in this house. The problem with puzzles, though, is that I don't share very well. I like putting them together on my own. Having kids who inherited my love of puzzles is amazing–until they wander in and park themselves in front of *my* puzzle and proceed to find pieces. I should have known that as soon as they saw me with a gorgeous new puzzle, I'd be nudged aside. Putting together my newest puzzle from WerkShoppe quickly became an unintentional family activity but when it comes down to it, I wouldn't have it any other way.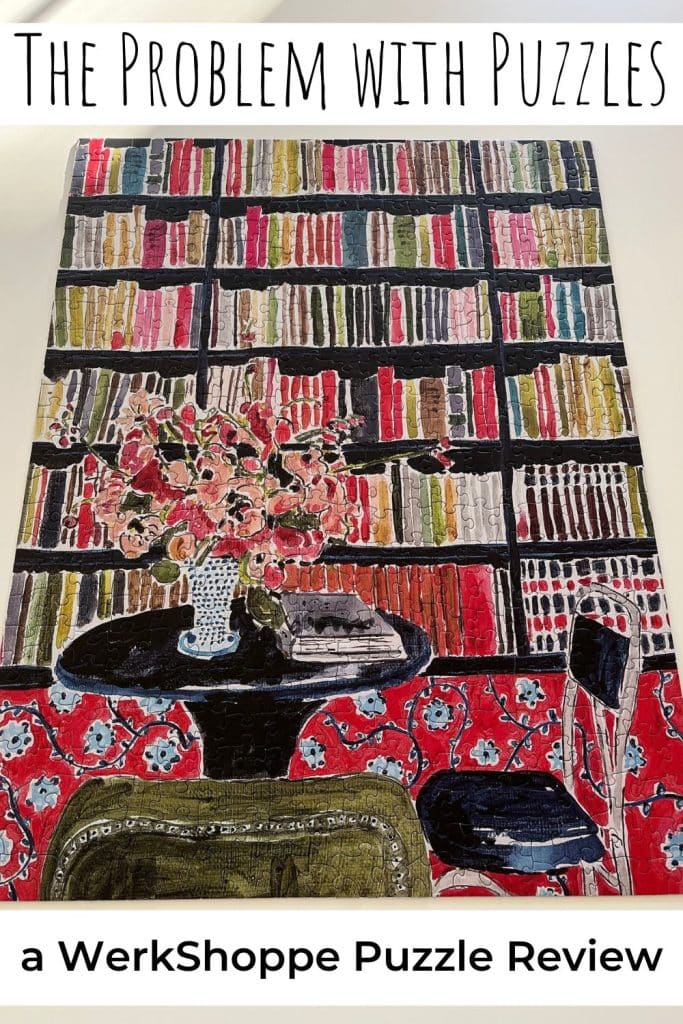 I first encountered WerkShoppe puzzles at a local store when we were looking for things for the house. They had a lovely display of these art puzzles that I hadn't seen before–the packaging was unique and the art was lovely. I didn't buy a puzzle that day but knew that there would be one when the house was more settled. When it came down to it, though, I couldn't wait that long and started on Books with Flowers before my office was finished.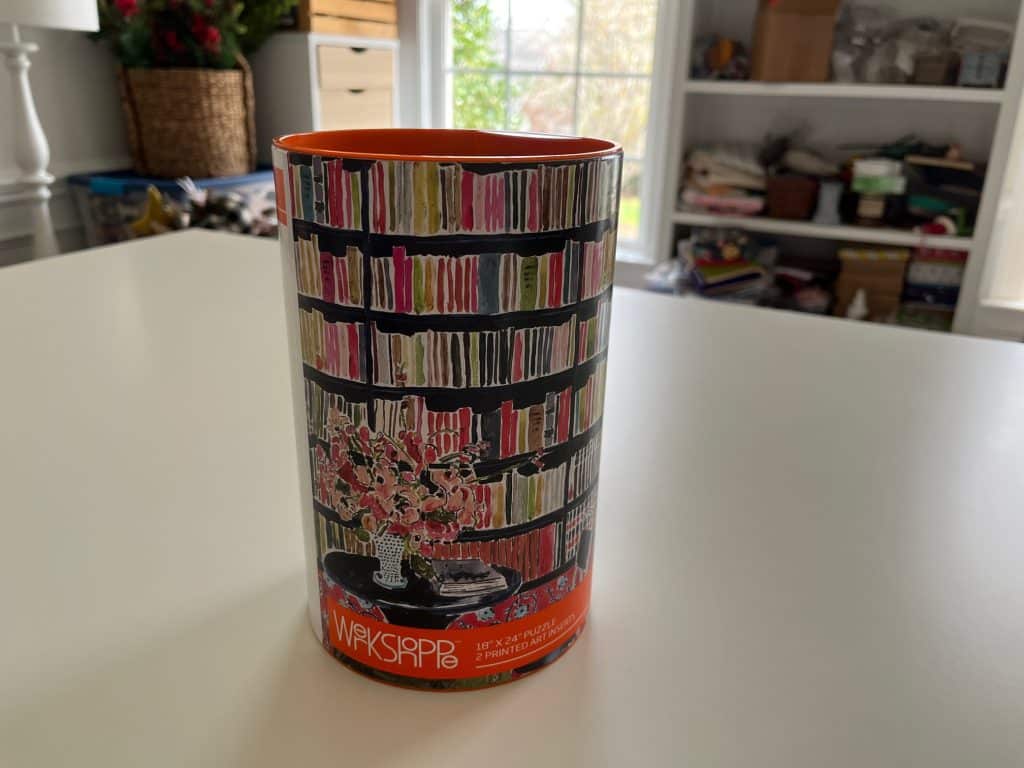 I love the packaging for these puzzles. The container is solid, showcases the puzzle design well, and has information on the artist. The puzzle is able to be put away securely when you're finished admiring your work, too (unless you frame it which is so incredibly tempting!).
Each puzzle comes with two prints of the puzzle (which came in handy when the girls were helping) and some of the best made puzzle pieces I've seen. You know how some puzzles just have messy pieces? These aren't. The edges were clean and there wasn't any flaking of the layers.
I was caught off guard by not being able to finish the border easily. This was a 500 piece puzzle, which is smaller than my standard, but also had a higher difficulty level. I discovered that not all of the border pieces were obvious because of all of the interesting shapes.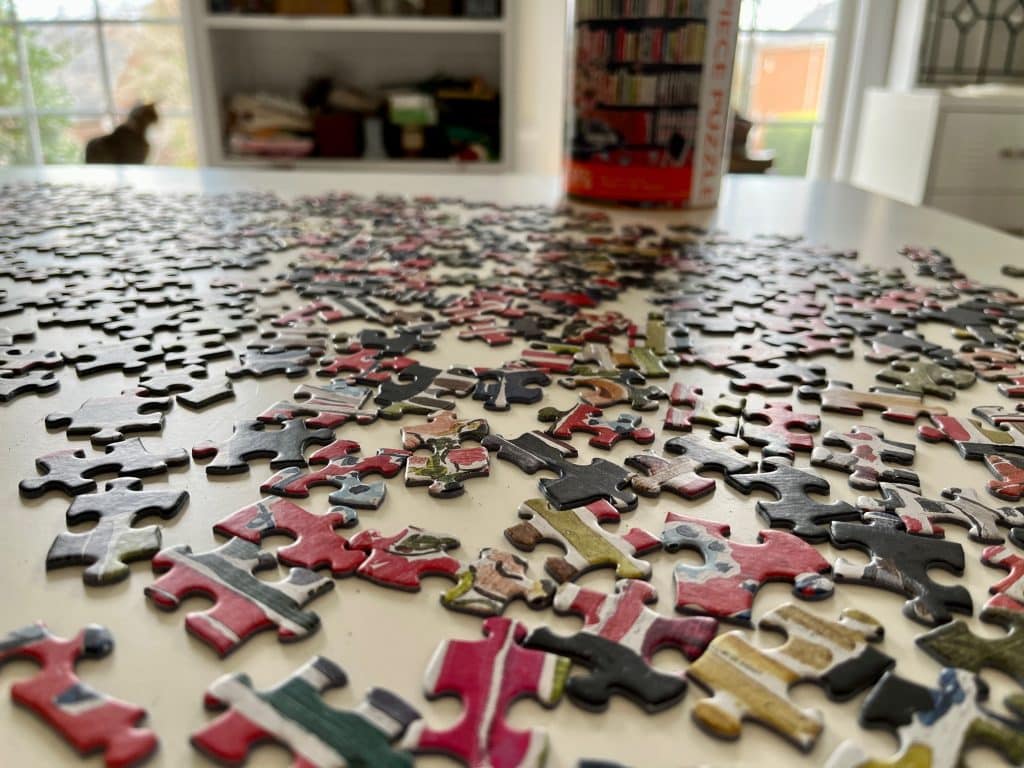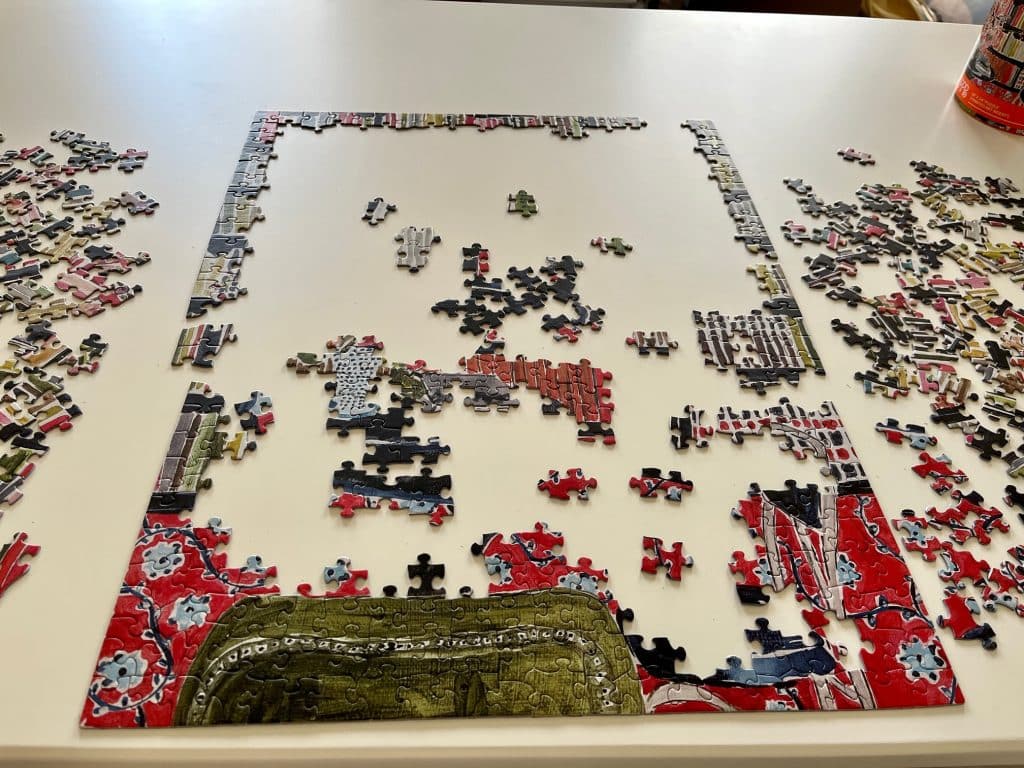 At this point in the puzzle, Pippi wandered in and parked herself in my spot. It didn't take long for Alice to follow. My problem with puzzles was happening.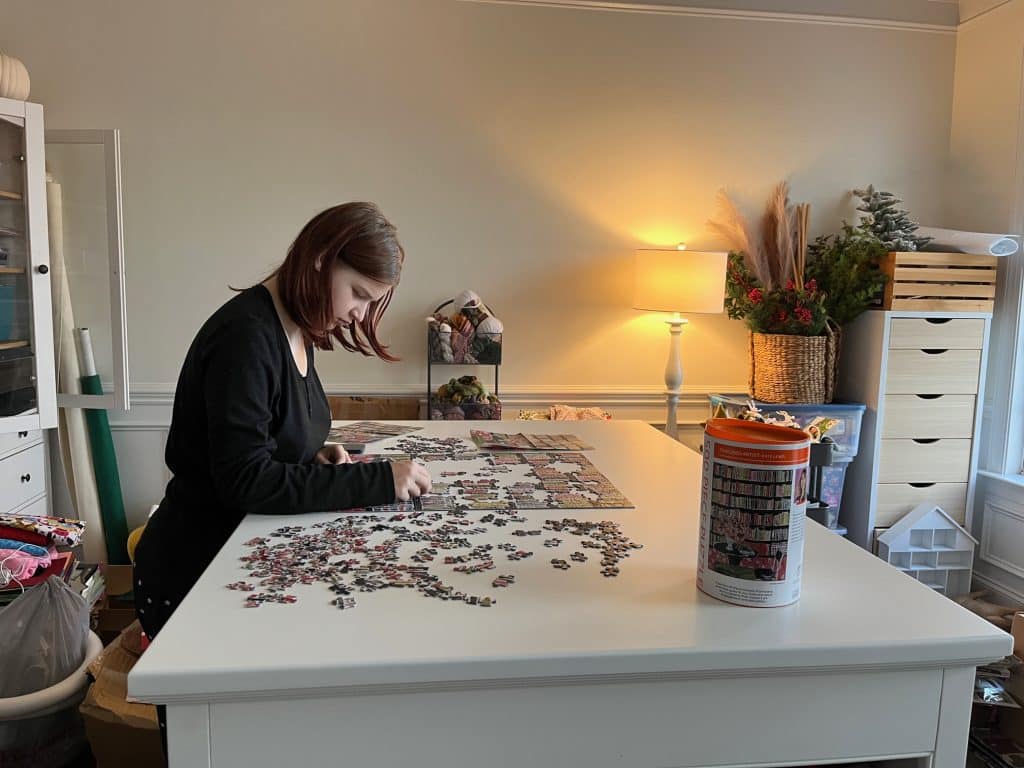 The girls and I put our puzzle together in an afternoon. We were racing the light at the end (that room doesn't have much yet) but couldn't not finish.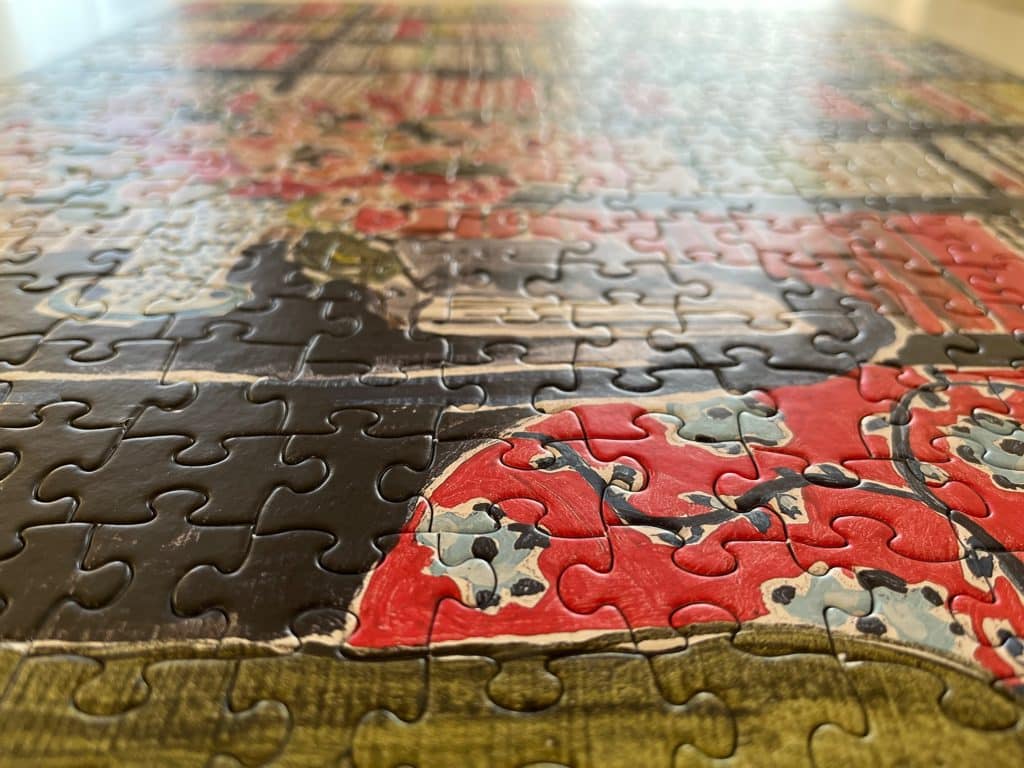 My new problem with puzzles is that we've become addicted to WerkShoppe. The quality is amazing and I love that the designs are actual artists' art, meaning that we're supporting artists and ending up with a super framable piece. I can see many more WerkShoppe puzzles in our future and while I didn't frame this one (yet), it is entirely possible that our house will become a showcase of WerkShoppe artists.
And yes, I let Pippi put in the coveted final piece.