Crowded days at Disneyland can really take the wind out of your sails. Ironically, those are the days the Columbia sailing ship is more likely to be operational! All joking aside, the busiest days at Disneyland are also the most expensive. That means it's that much harder to feel like you've got your money's worth–especially if you weren't expecting the crowd to begin with. If you're at Disneyland on a very busy day, here are some things you might want to do in order to make the most of a difficult situation.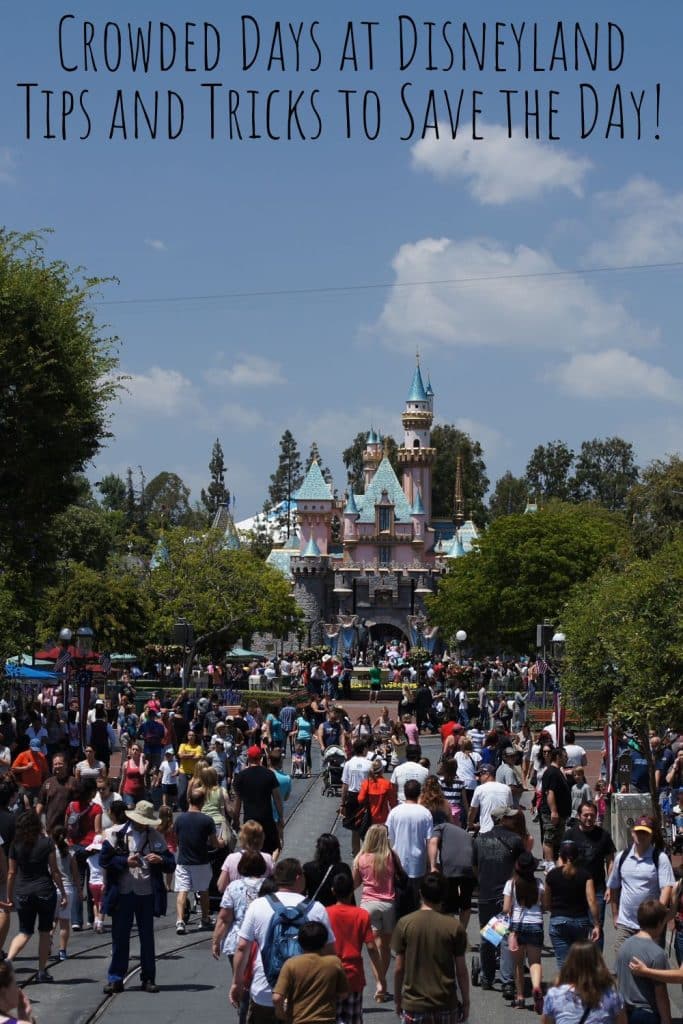 Scenic Attractions and Secluded Spots
The attraction queues for E-ticket rides are brutal on crowded days at Disneyland. You can spend hours just standing around waiting to get to the end of the line. That isn't terrible considering the amount of entertainment you can find in the detailed storytelling of a Disneyland queue. Not to mention you can pass the time better with your companions than you would while on the ride. On the other hand, there is something to be said for more experiences in a single day and that can be hard to accomplish when Disneyland is very crowded.
The best solution is to target less popular scenic rides that highlight Disney's themed surroundings and take less time to wait for. The Mark Twain Riverboat is an attraction that enhances the value of the Frontierland experience by giving you more of the Rivers of America to explore. You can also row a canoe or take a raft to Tom Sawyer Island. In Fantasyland, you can enjoy the Storybook Land canal boats and Casey Jr. These may seem like little kid rides. Still, they provide a more thorough perspective on Fantasyland than most people see.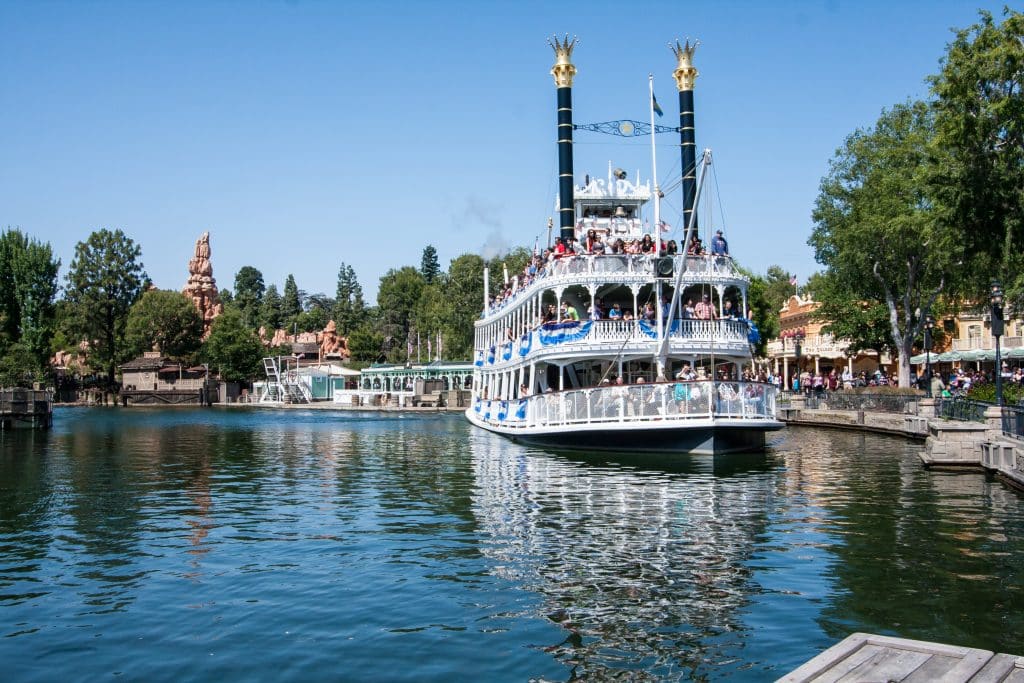 Tomorrowland is full of pockets and alcoves where you can duck in for a breather. Especially the Tomorrowland Theater when it's open. You can even buy a ticket to the Skyline Terrace for a unique vantage point of the land away from the crowds below.
Ride the Rails (All Three)
Another good way to experience crowded days at Disneyland without the crowds is to ride around or above them. The Disneyland Railroad circles the park and offers four stops at all its farthest reaches. You can hop on in Town Square near the main gate. From there you can stop to explore at any of the stops on the grand circle tour. Stop in New Orleans Square for access to Frontierland, Adventureland Critter Country and Galaxy's Edge. You can take the train all the way to the back of the park at the Mickey's Toontown Station. This route provides a backdoor pass to Fantasyland starting with the iconic It's a Small World. The Tomorrowland Station also gives a unique access point as it allows you to slide in unnoticed from the background near Autopia and the Finding Nemo Submarine Voyage.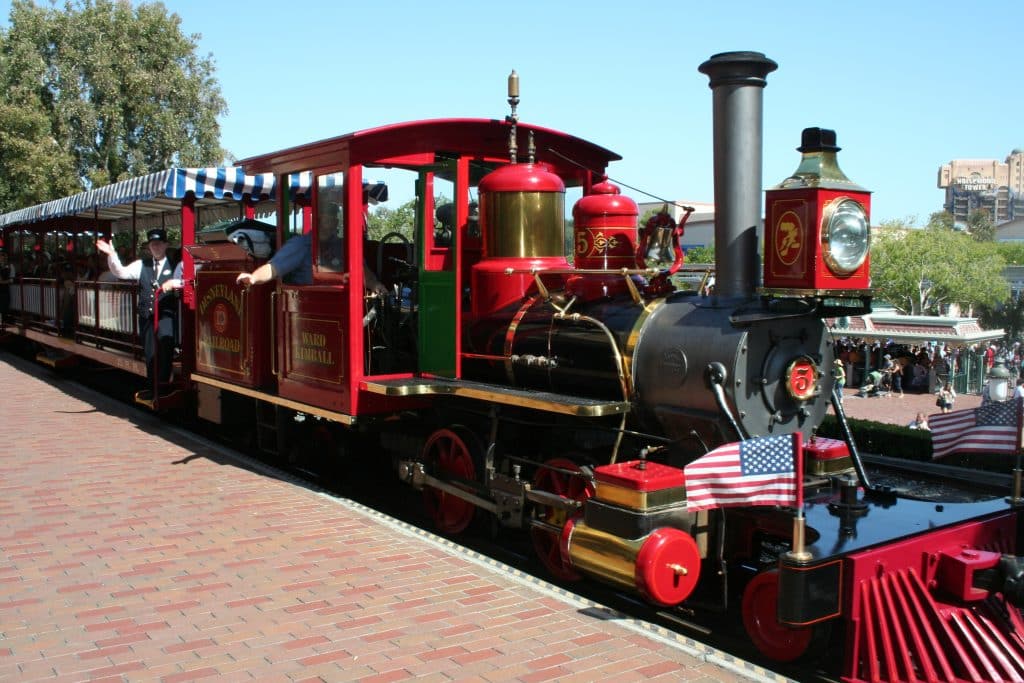 While in Tomorrowland, you can also take the Disneyland Monorail around Tomorrowland and outside the park. This attraction is also a legitimate form of Transportation that will drop you off at Downtown Disney if you are looking for a quick way to leave the park without pushing through the crowds.
Take a Break at Downtown Disney
Downtown Disney is more than a nightspot at the Disneyland Resort. It's also a solution to a number of problems you face on crowded days at Disneyland. For starters, it may be difficult to find a place to eat inside the park. On top of that, the timeframe between lunch and dinner is the period where the Disneyland parks are the most packed. One thing you can do is use a park hopper to go over to Disney California Adventure if Disneyland park gets too busy, but DCA can get busy, too. A ride on the monorail can take you outside the hustle and bustle of the Disneyland theme parks and land you right in the middle of a plethora of dining opportunities. It can also give you a much needed break when the attendance soars in the afternoon hours.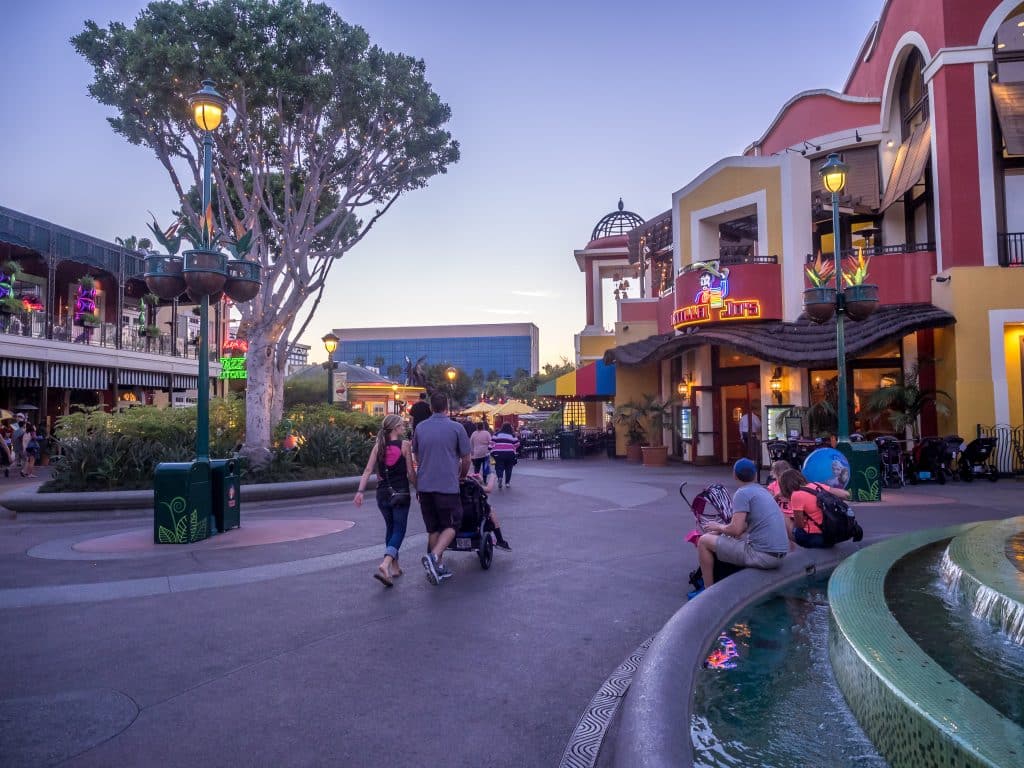 Don't be afraid to leave the park for a few hours when the crowds get out of hand. These hours you will get the least done. What's more important is to be at the gate before the park opens and when you go back, stay until after the park closes.
Mobile Order and Shop Disney
Shopping on a crowded day at Disneyland is insane. It's no fun at all. Those shops get filled so fast that it's nearly impossible to get around. There are some technological advances that allow purchases to go more smoothly, but many of the things you can buy are also available for order on ShopDisney.com. For that reason, unless you really want a theme park exclusive, I recommend you do your shopping on your phone from a shaded park bench.
You can also make mealtimes go more smoothly by using the mobile app. This is a good way to skip lines at the register, but there are other things to bear in mind as well. Try not to pick common eating times to stop for lunch. plan on a later meal so you can make the best use of the morning hours and have an easier time finding a table when you are ready to stop and eat. Bring snacks with you just in case you have to wait longer than expected to get a bite.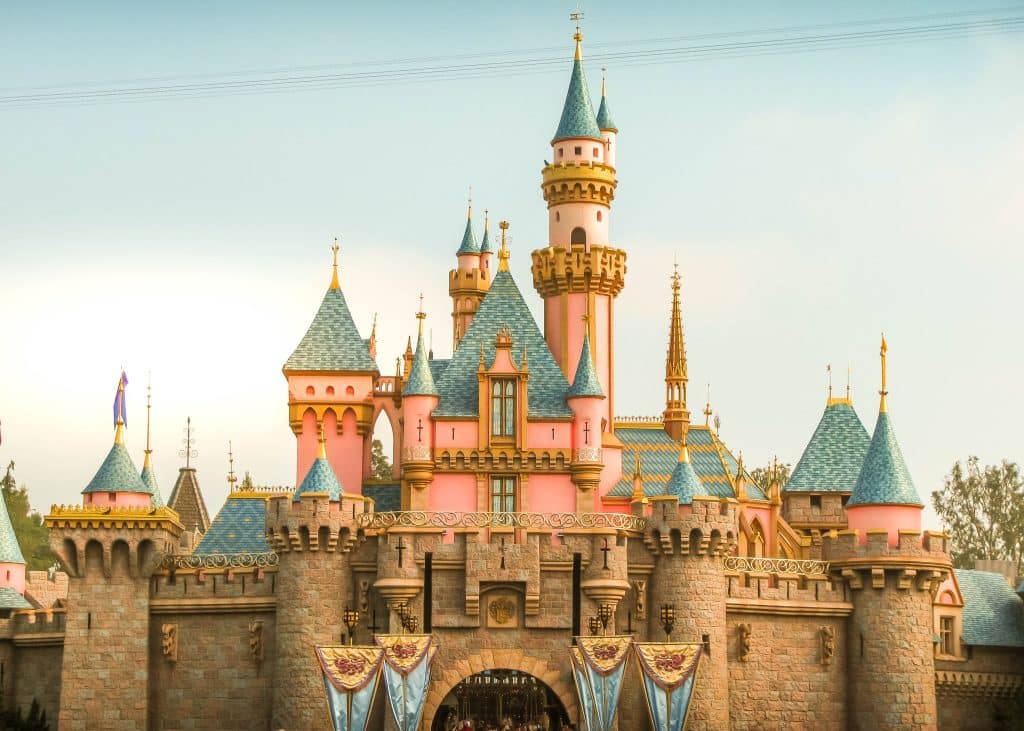 One bonus of a busier day is that some restaurants that usually aren't open will be. You could turn a disadvantage into a unique opportunity to eat someplace more rare.
Disney Genie
Finally, While I wouldn't trust it fully, Disney Genie does point you in the direction of attractions with lower wait times. Largely, Genie is a crowd control app, which means it will have a tendency to send you to areas of the park where there are fewer people. On the other hand, it may send you on very long walks from one side of the park to another. Use your discretion when following Genies tips, but it can be a help.
Want more help making the most of your Disneyland trip? Check out these tips on planning a stress-free Disneyland vacation!