If you asked any of my girls what their favorite shape is, they would say heart. Hearts aren't just for Valentine's Day around here and I am perfectly fine with that! I made this Yarn and Burlap Heart Wreath out of leftover scraps I had hanging around and I love how it turned out.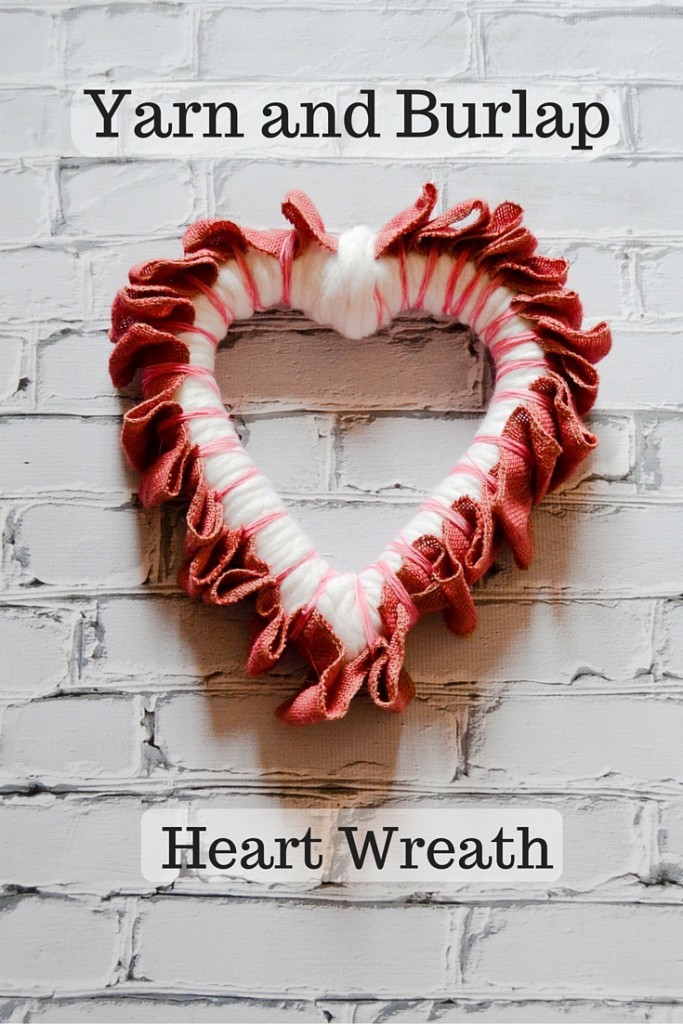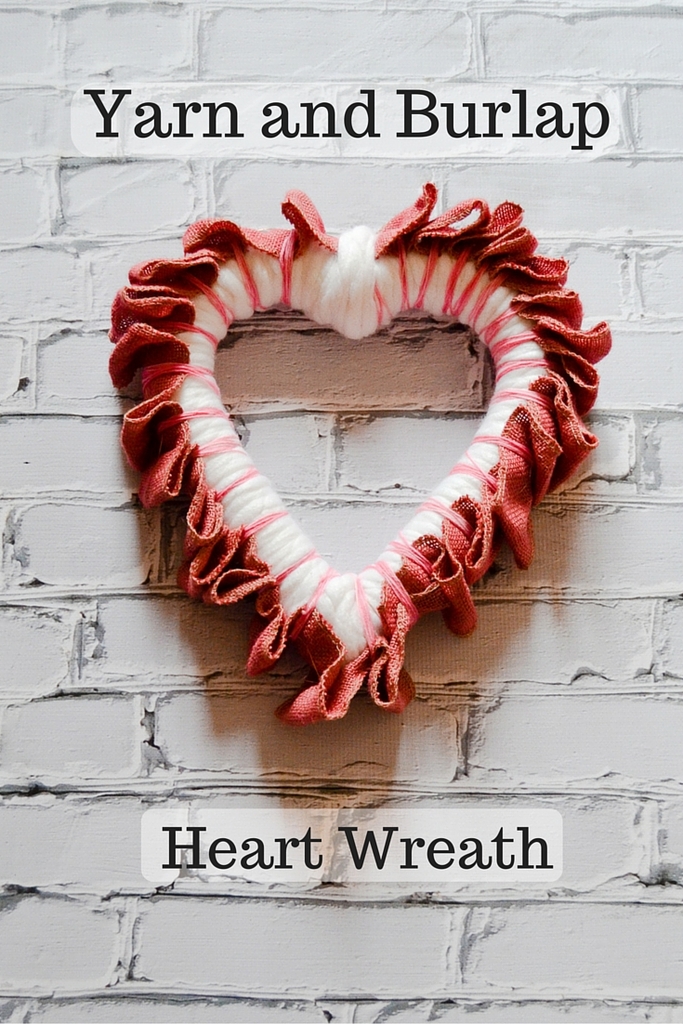 I used:
heart wreath form
white fluffy yarn
dyed burlap ribon
pink yarn
jewelry wire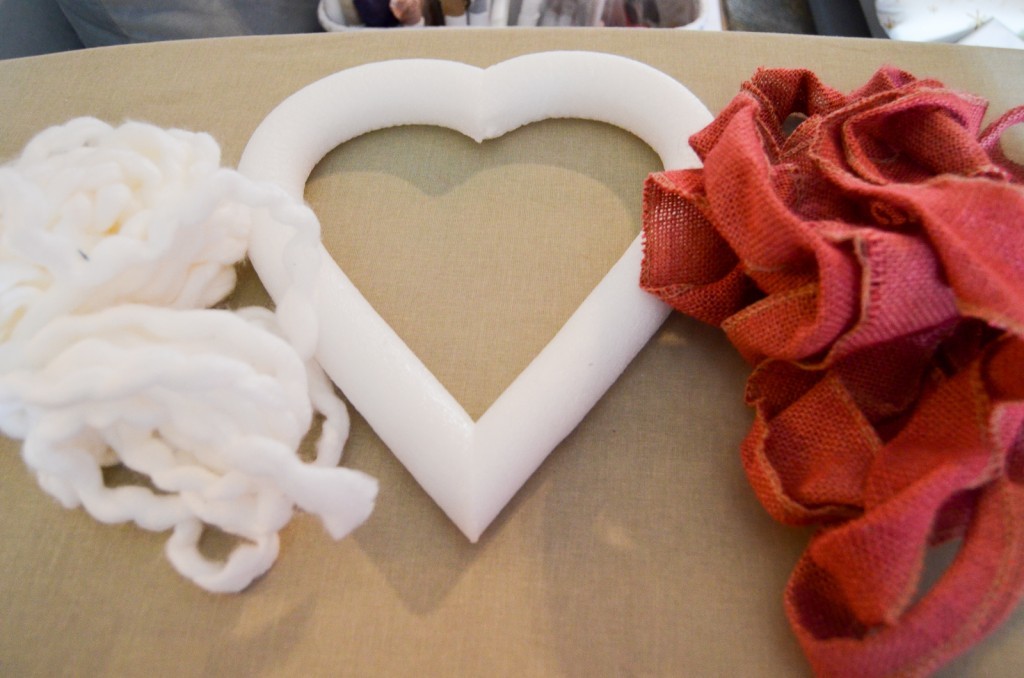 I started by wrapping the wreath form in the white yarn. You might recognize it from my Winter Rudolph Wreath. I had held onto the leftover yarn because I loved it so much. It turned out to be just the right amount for this wreath.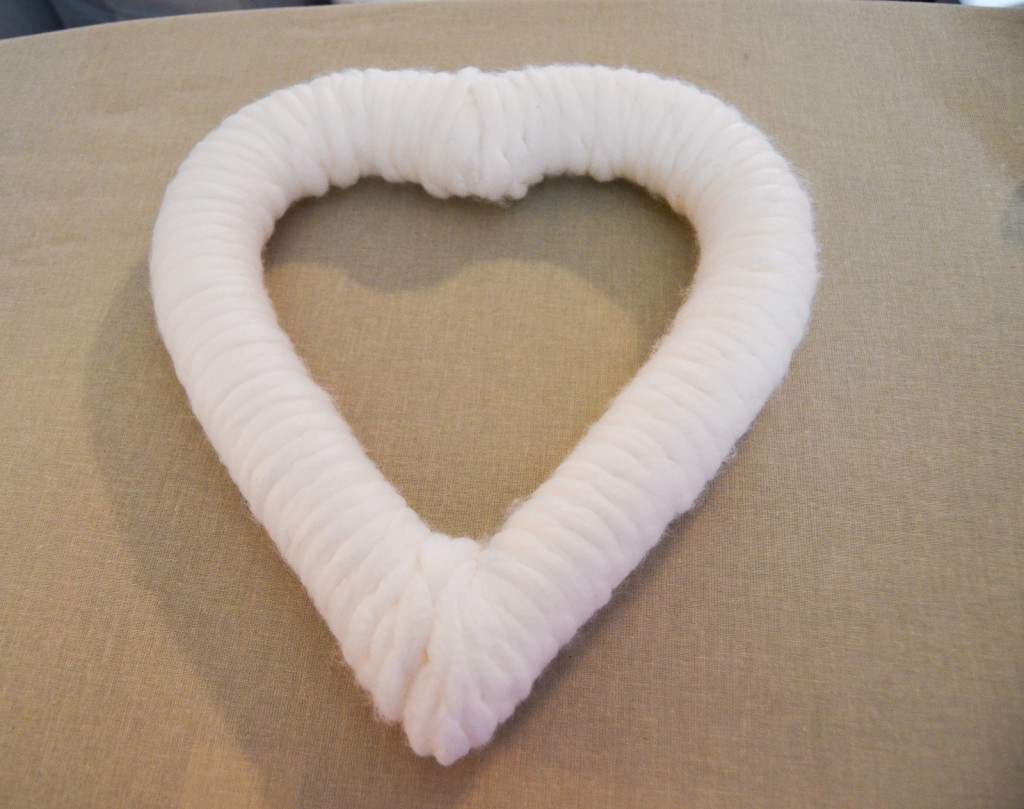 I tend to do things in batches. I had taken a bucket, thrown in some dye, and then just threw in whatever I could grab. I had some burlap ribbon that made its way into the bucket and it ended up this pretty pinkish red color. I folded my length of ribbon accordion style.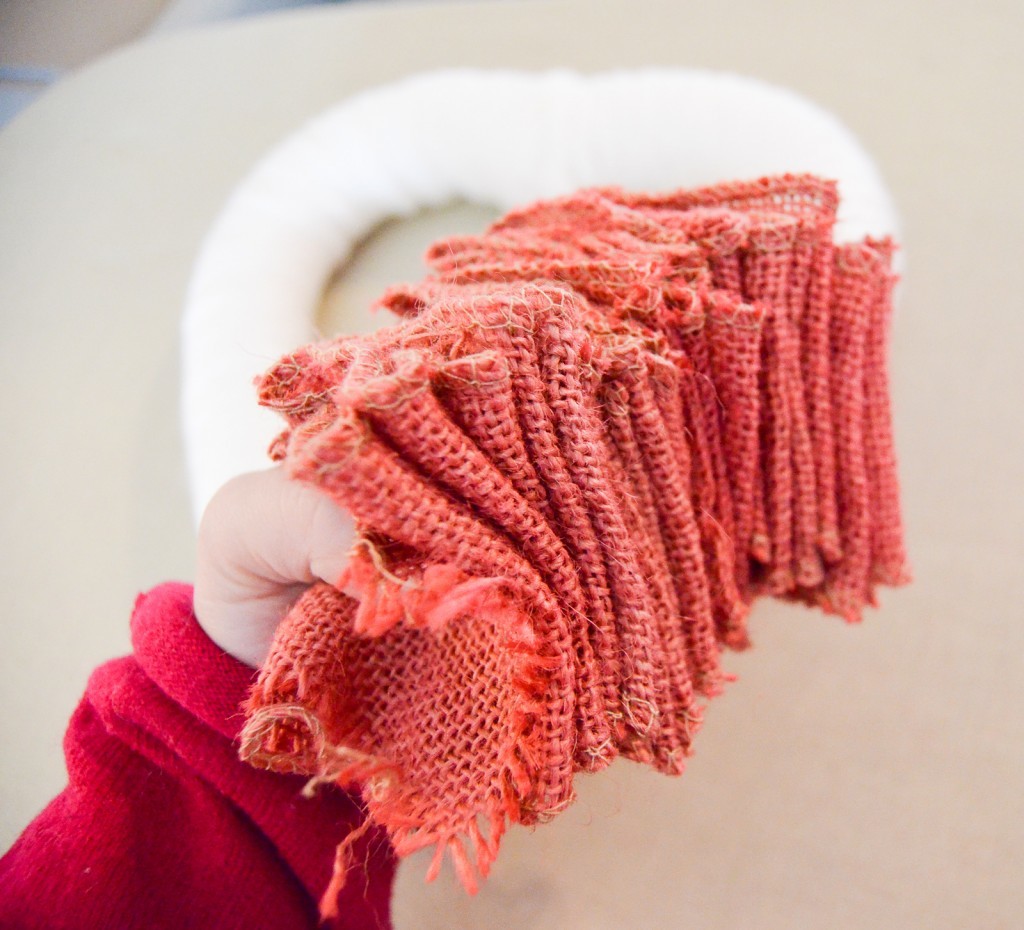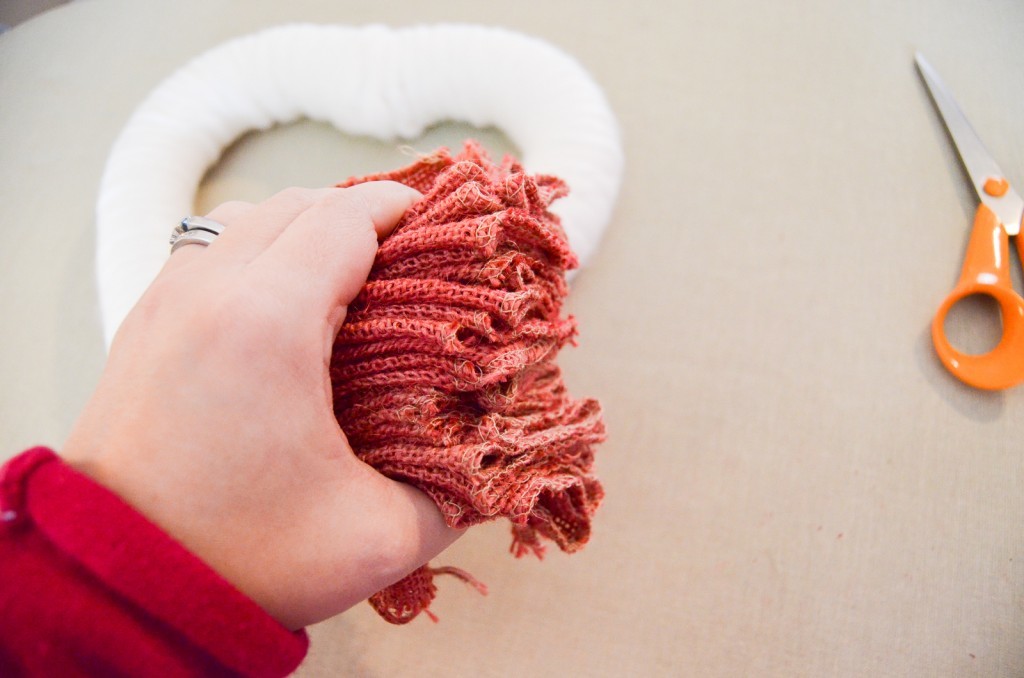 I then took my wire and worked it through the folded ribbon.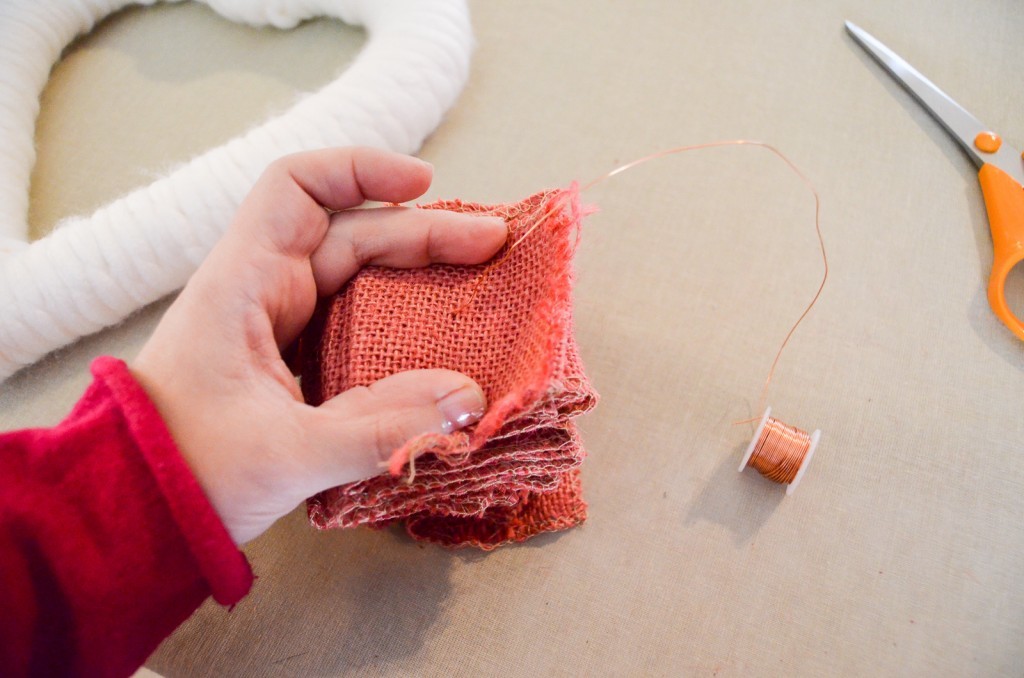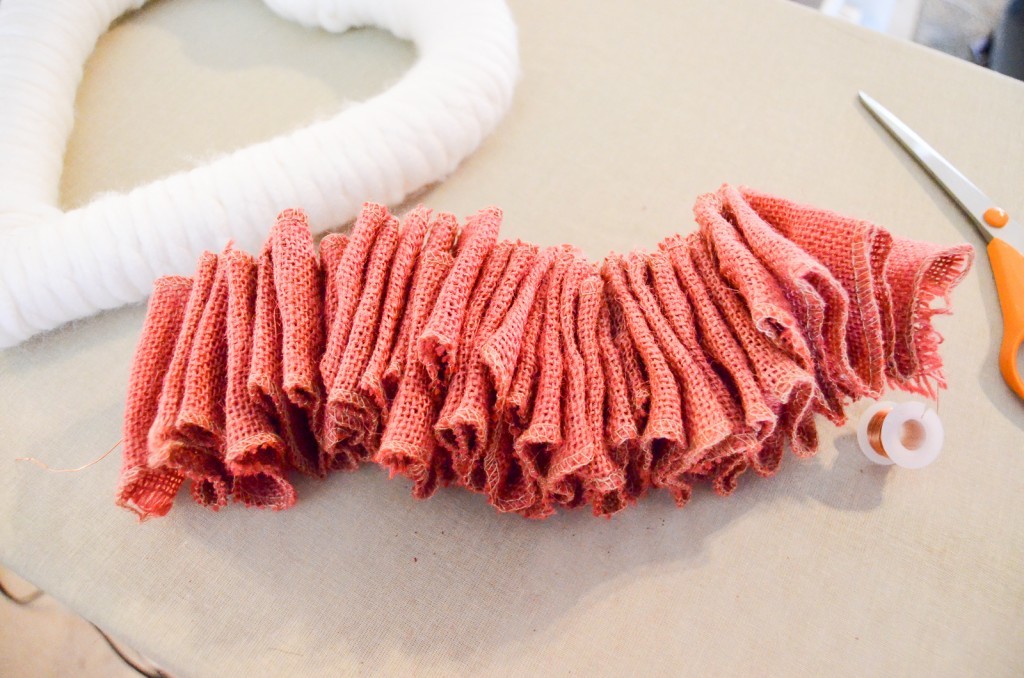 When the wire was entirely through the ribbon, I wrapped the end of the wire around the wreath close to the bottom.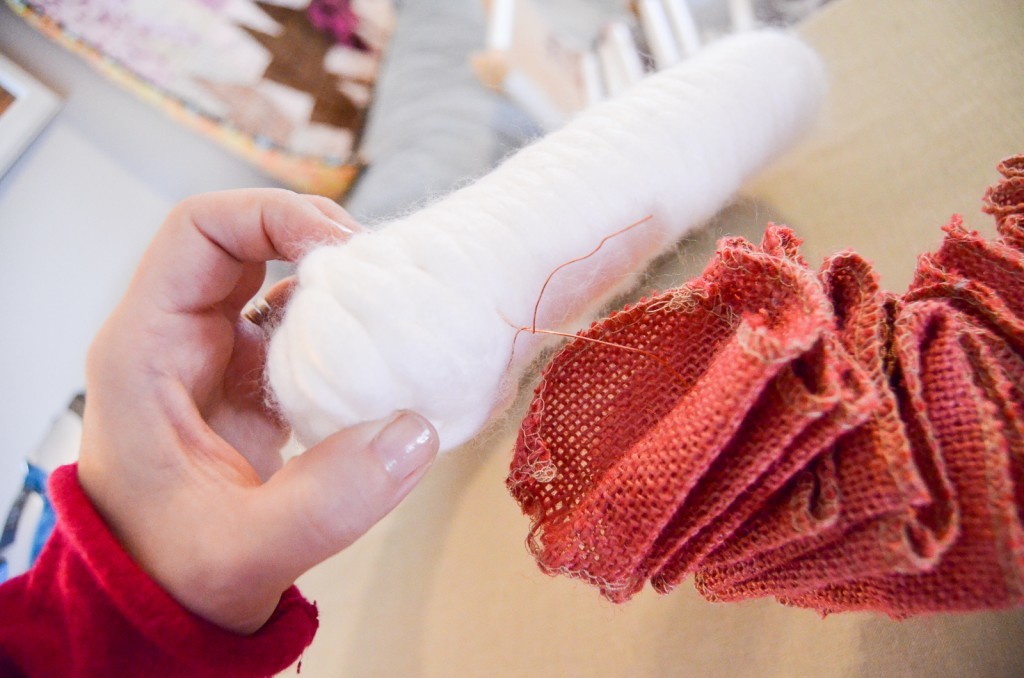 I shaped the burlap ribbon roughly around the wreath.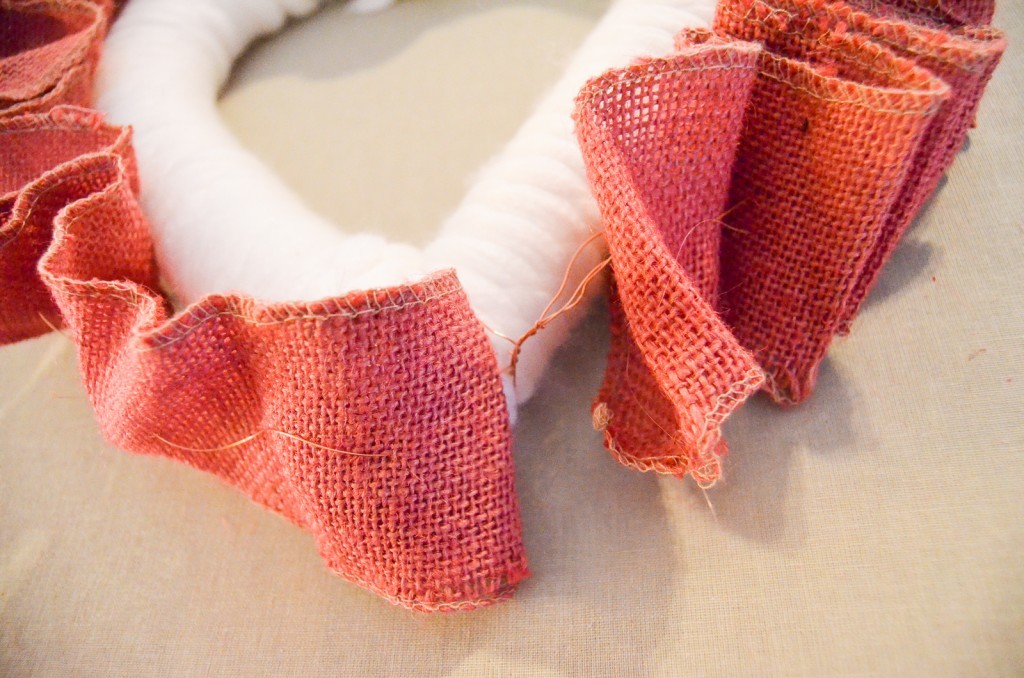 I wanted a ruffled look, so I pulled out the pink yarn and wrapped it around the wreath and the ribbon at each point they touched.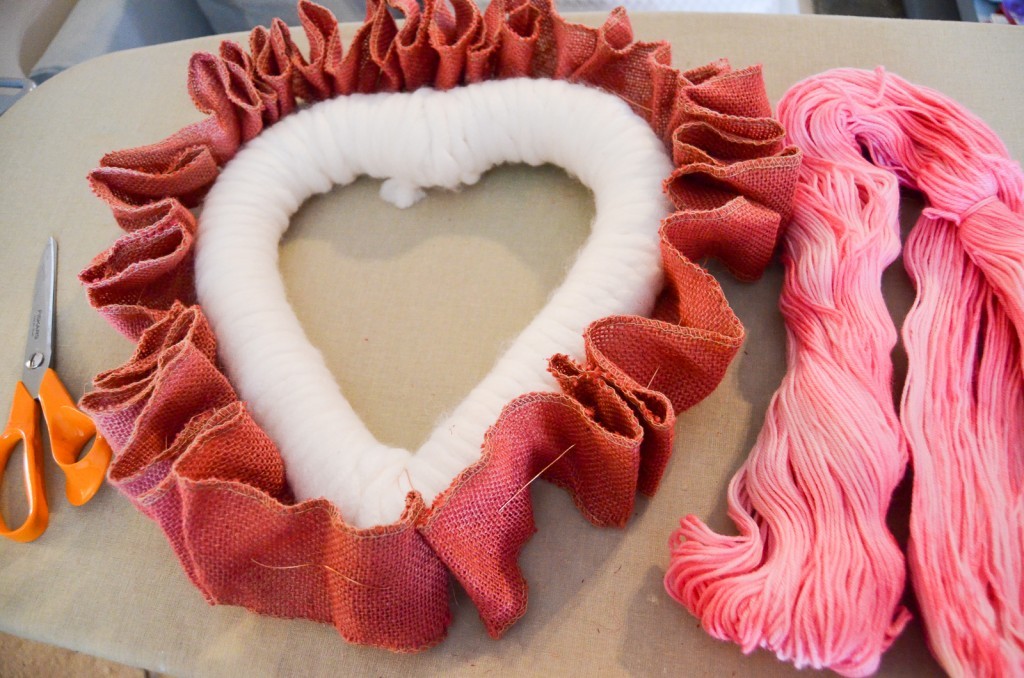 The ruffles folded over nicely.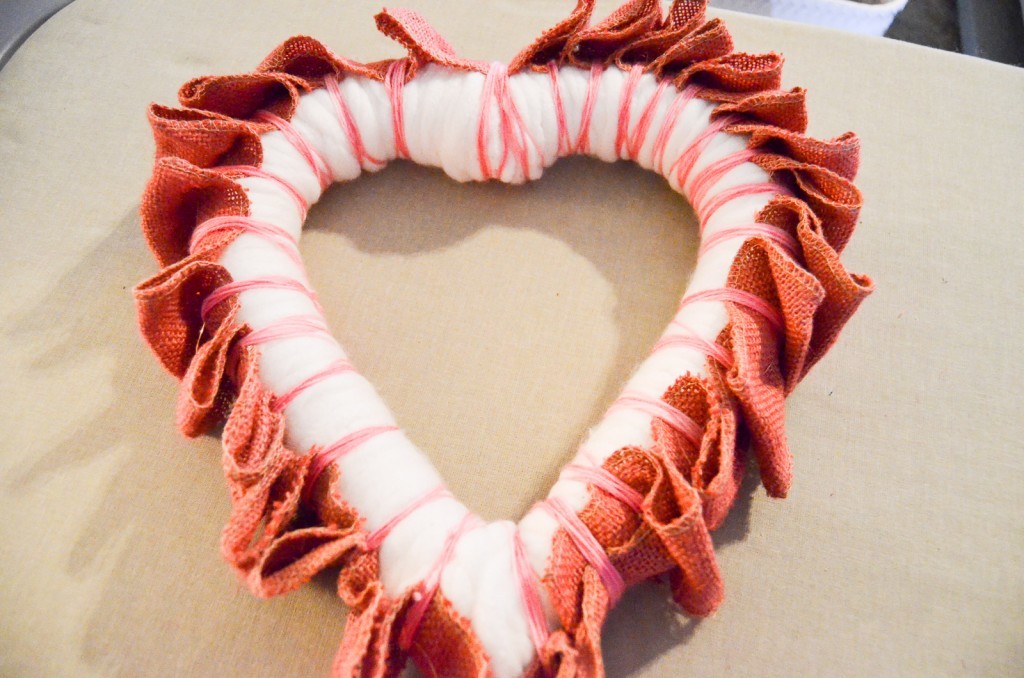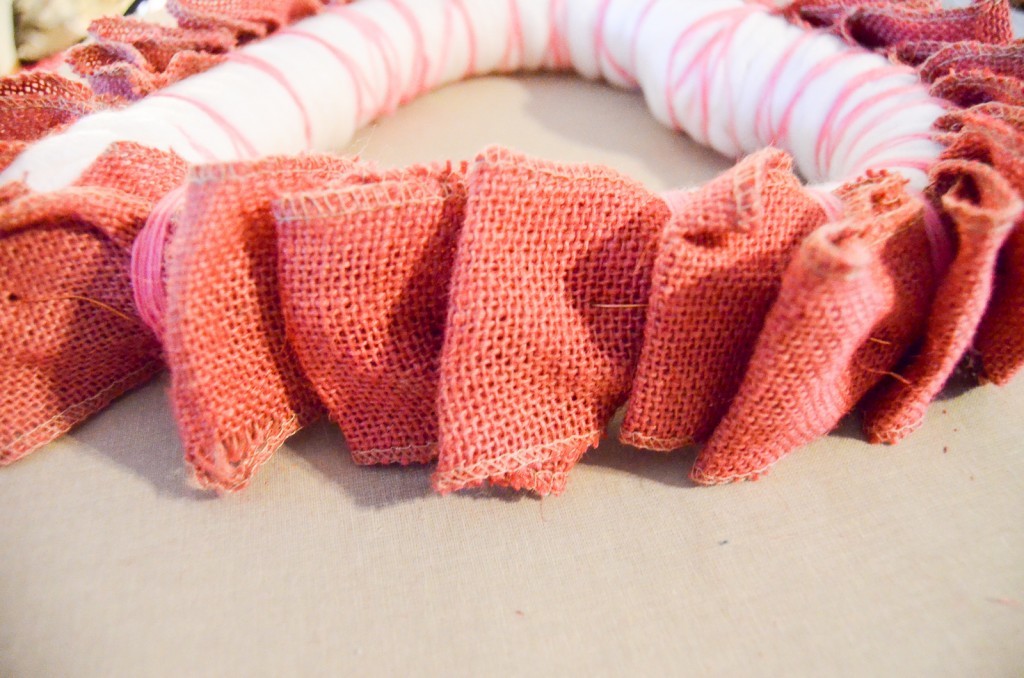 My Yarn and Burlap Heart wreath was fun to make and didn't take too long. It was nice to be able to use up some scraps that I had sitting around. My biggest issue is that all the girls now want their own heart wreath in different colors. Time to break out the dye bucket again!