I have found that my kids ask a heck of a lot of questions but they ultimately come down to three basic answers–yes, no, and maybe. Often that answer depends on how much coffee I've had when they first ask. I created this fun Yes No Maybe Mother's Day SVG that is perfect on a coffee mug (or anything else your kids may see!). Add in the checkmark if you want or just point to the answer as you sip away. Make sure you head to the bottom of the tutorial to find out how to win a Cricut Explore Air 2 for you *and* your mom. You'll both answer yes to that!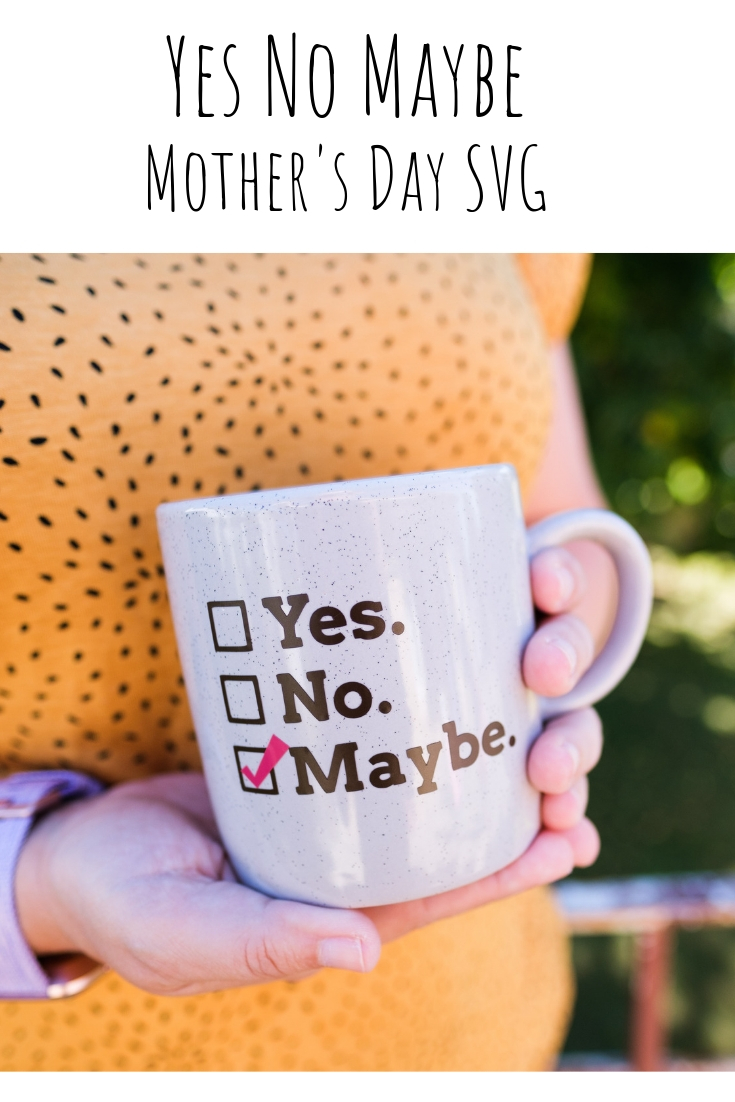 This post contains affiliate links.
Supplies:
Download the SVG from the supplies list and upload it into Design Space. I used a checkmark that is available in Design Space that can be found here. Cut and weed your vinyl and cut out a piece of transfer tape to fit over the design.
If you need a refresher course on how to put vinyl on a mug, this is for you. I had to figure out how to use transfer tape when I first came across it, but it's super easy. Carefully peel back the clear film off the vinyl design. Take the backing off the transfer tape and stick the tape onto the design. Rub it down so that the vinyl is attached to the tape now. Carefully peel off the paper backing–the vinyl should be completely stuck to the tape. Place the transfer tape with the vinyl now attached to it on the surface of the mug (or whatever you're putting it on). Because the tape is clear, you can position it exactly how you want. Rub the design down again and carefully peel away the tape.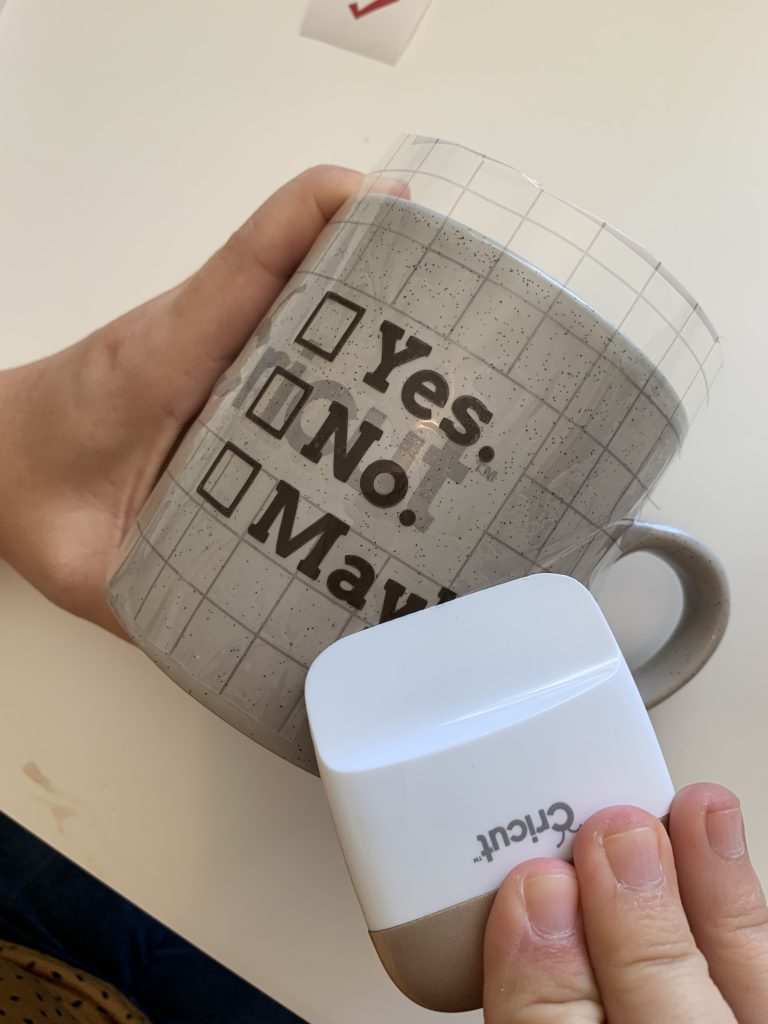 I added the checkmark as if it were a sticker because it didn't need the whole transfer tape process.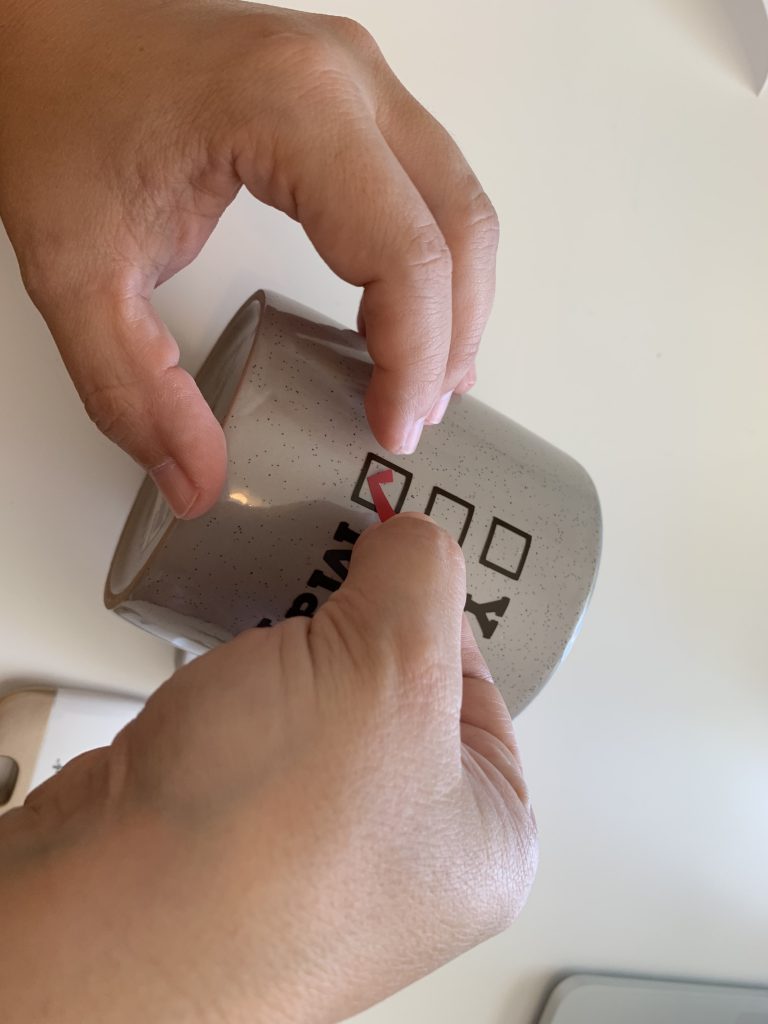 I chose to use the Yes No Maybe Mother's Day SVG on a mug, but it would be just as fun on a shirt or tote bag. Whatever your answer tends to be, I hope you have a Happy Mother's Day!
Please make sure you check out what my friends have created for Mother's Day with their Cricuts and don't forget to enter our amazing giveaway!!