Historical fiction books are a great way to capture your child's interest and encourage them to explore history. I love historical fiction but have discovered that my kids do, too, and has led to them becoming more interested in historical events. Historical fiction is a form of living books that take your child back to the time and place they are learning about while keeping the story fascinating and engaging in ways that biographies and other nonfiction books can not do. Adding historical fiction to your child's reading list is beneficial and can help them learn about historical events in an exciting way. I've gathered a few fascinating historical fiction books will draw you and your child in and start you on a path to learning. These are books that I've loved myself and loved seeing my own kids read.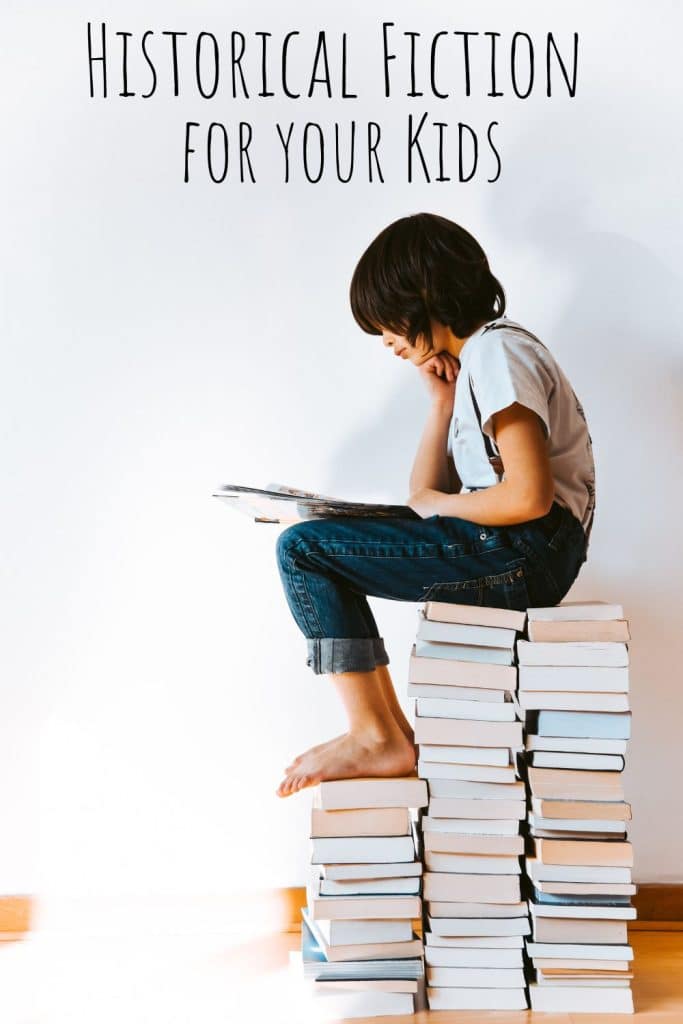 Photo by Gaelle Marcel on Unsplash
This post contains affiliate links.
Fever 1793
This heart-wrenching account of Yellow Fever ripping through New York is a great book for diving into the history of epidemics. In some ways, this book can be relatable as your young reader thinks about the recent years and the struggles that the world faced. Follow Mattie Cook as she works to build her family's business before her town is torn apart by fever during the colonial and revolutionary period of our country.
Code Talker: A Novel About the Navajo Marines of World War Two
Code Talker takes you back in time to World War Two and explores the injustice of using the Navajo people in war as Code Talkers. These young men were integral to winning the war and protecting American lives by sending communications in their native language but were treated poorly, forced to go against their beliefs, and mistreated by fellow military members. My newly sixth grader had to read this for her summer reading and loved it.
Number the Stars
Number the Stars is an award-winning novel that puts you right into the middle of the Danish Resistance as they smuggle Jews to safety. From the eyes of a 10 year old girl, your child can watch these heroes work to save innocent lives. This book gives you the opportunity to show your child how the good guys stood up for what was right and became heroes even when it was scary to do so. I vividly remember reading this book for the first time and it has stuck with me to this day.
47 Days: The True Story of Two Teen Boys Defying Hitler's Reich
Step into the story of two teen boys as they fight for what is right as they defy orders and become fugitives at the penalty of death. This story will help your reader connect with the many people that faced forced compliance to fight for the bad guys and what the risks of refusing were.
An Elephant in the Garden
Follow the story of a young girl whose father is fighting with the German army while she and her mother work in the local zoo until the town is bombed. Follow them as they flee for safety with the Russian army on their toes and an elephant along for the ride. This account will take you right into the heart of Germany as opposing forces bomb cities, and fight to win World War Two. An eye-opening account of the innocent people pulled head first into war.
The Wheelman: How the Slave Robert Smalls Stole a Warship and Became King
Follow this fascinating story of slavery in America and the strong brave men that fought for freedom. Explore hard-to-teach topics like the evils of Reconstruction, Jim Crow, and twentieth-century racism with the book that your reader will not soon forget. A wonderful way to help your teen understand the injustice we still see today.
Behind Rebel Lines: The Incredible Story of Emma Edmonds, Civil War Spy
It is a little-known fact that some brave women played a major role in the civil war. This book takes you along with Emma Edmonds as she answers President Lincolns's plea for volunteers. She chopped her hair off, dressed as a man, and enlisted in the Union Army. During her service, she became a master of disguise risking death behind Confederate lines
Emma Edmonds cropped her hair, donned men's clothing, and enlisted in the Union Army. Posing in turn as a slave, peddler, washerwoman, and fop, Emma became a cunning master of disguise, risking discovery and death at every turn behind Confederate lines while she related information back to the Union Army.
The Light in Hidden Places
Follow the story of a young Catholic woman who risks it all to hide 13 Jewish runaways during the Holocaust while caring for her sister. All the while German soldiers are downstairs with no idea people are hiding above. From basic survival to keep others alive to trying to keep the German soldiers from discovering her secret through an excruciatingly long 7 months.
The King's Daughter
This riveting tale takes you through the everyday life of one of the young women King Louis XIV sent to Quebec as a bride for the settlers. Jeanne finds herself sailing across the ocean to wed a trapper with two small children. Follow her ups and downs as she turns a small cabin into a home and fights the perils of the North American wilderness.
Need some bookmarks for all the reading going on? Try these fun popsicle stick pom pom bookmarks!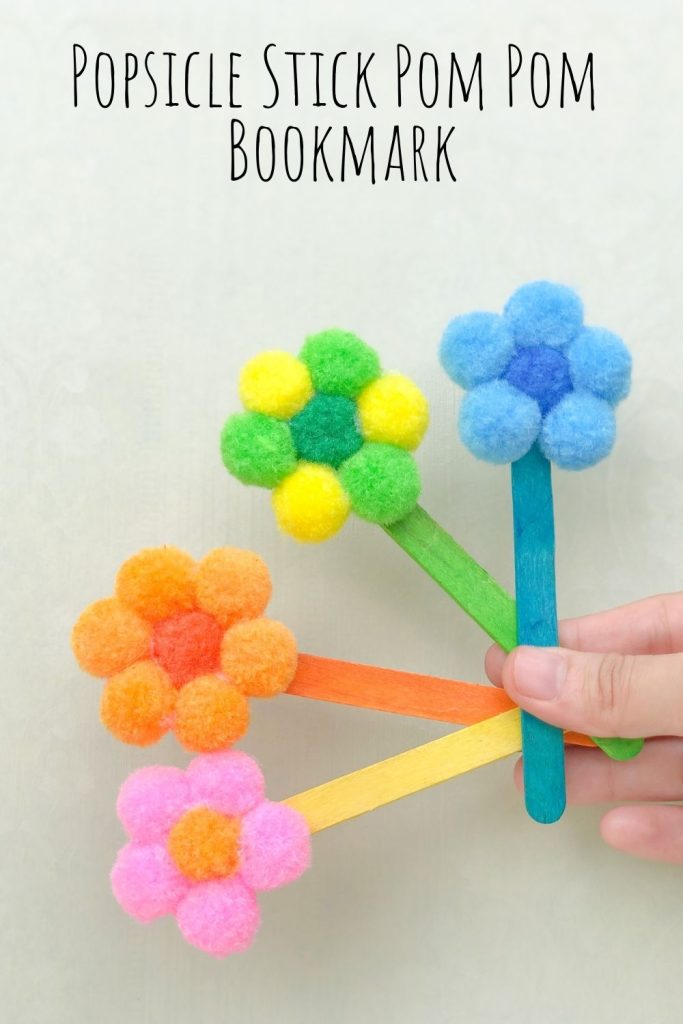 Or this striped peekaboo bookmark.