We're all about Christmas lights around here. There's no such thing as too many. What can I say–bright colors make us happy! I was looking at our fireplace and while it's getting cheerier with Christmas decor, it really needed more. The girls wanted more lights (as always!), but I actually ran out of strands so I made this Painted Christmas Lights Pallet that has us all smiling.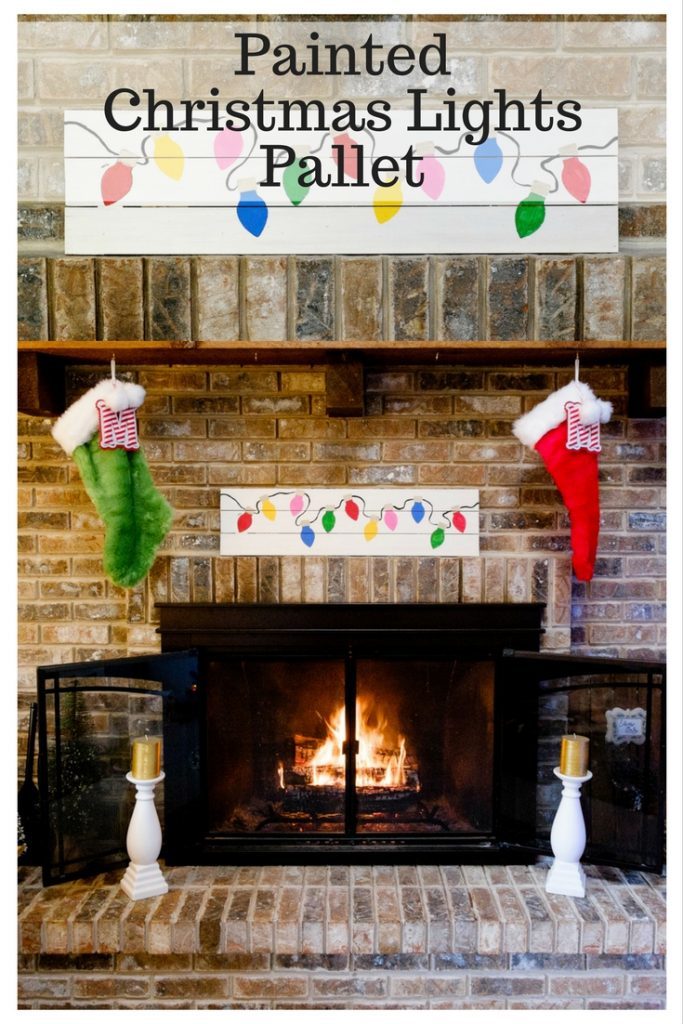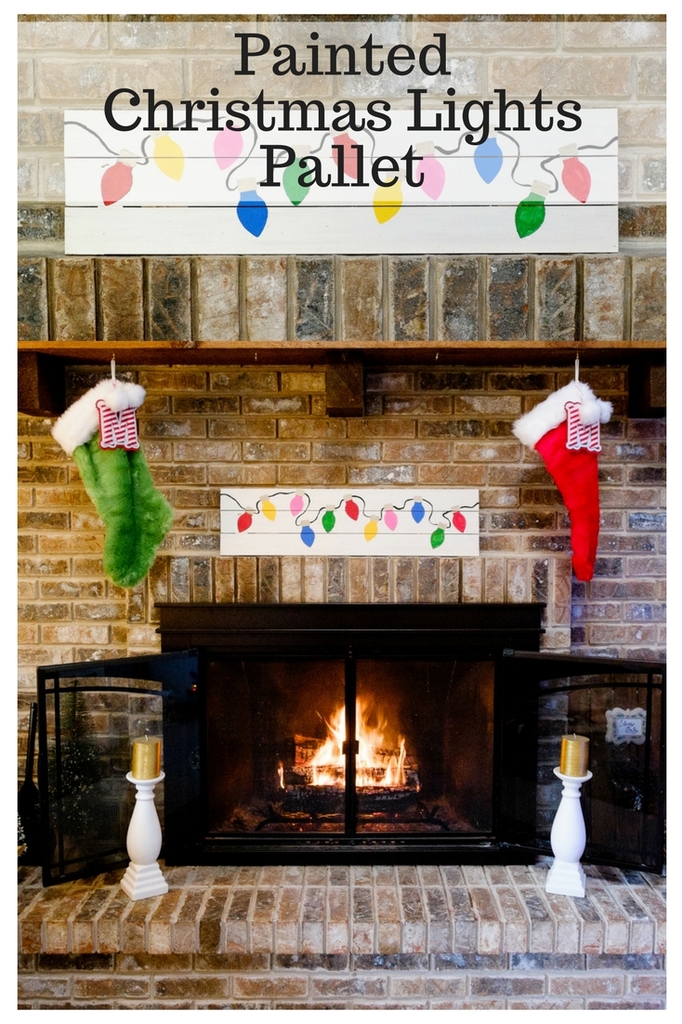 This post contains affiliate links.
Supplies: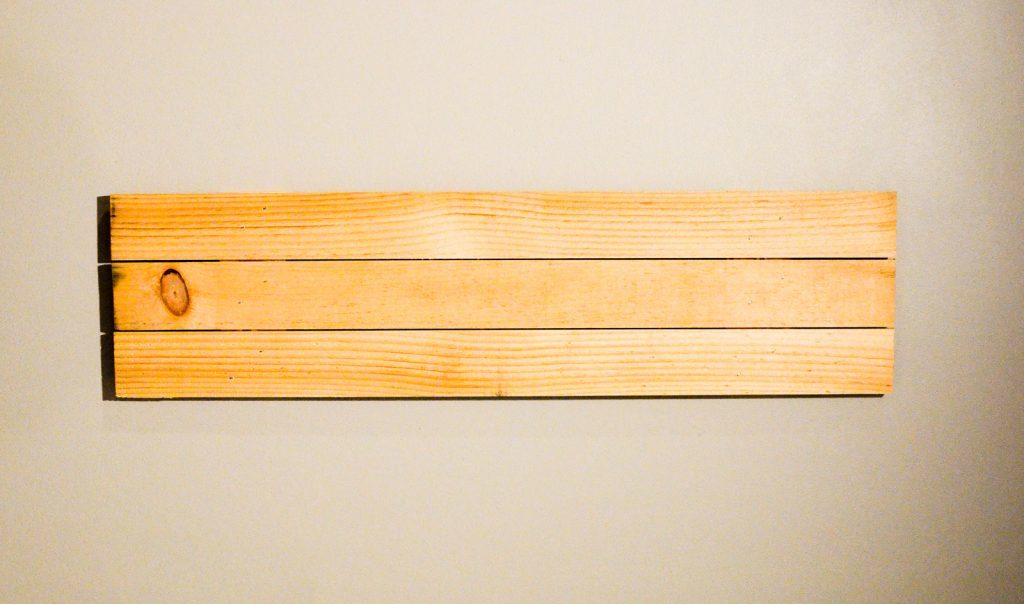 Paint the pallet white. I used two coats.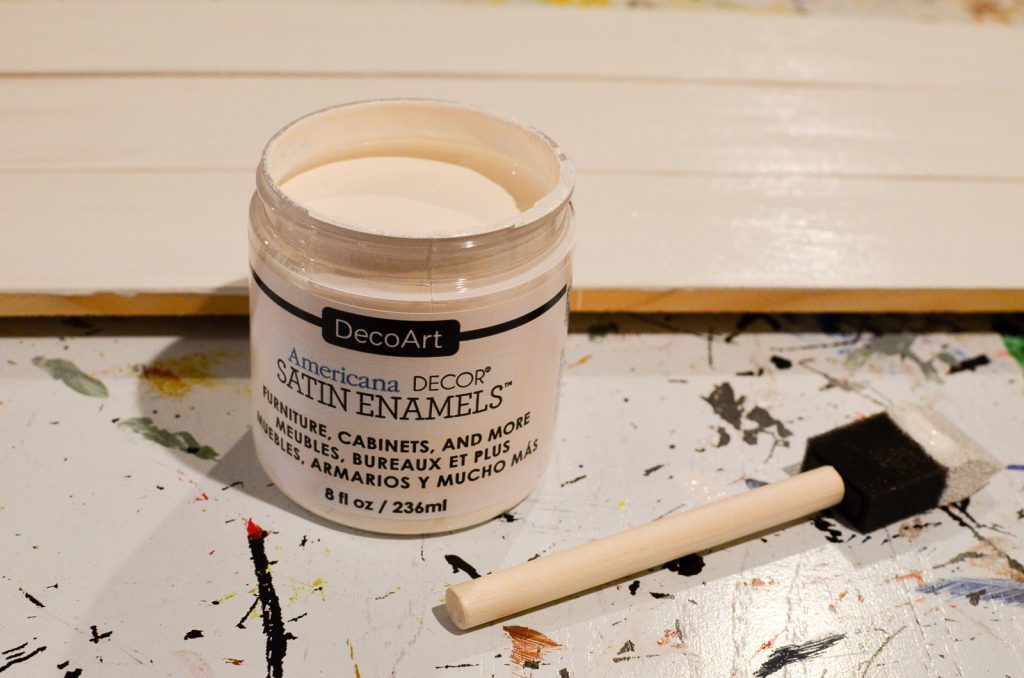 Cut out your Christmas lights.
You're going to be using the lights as a stencil, so put the *outside* of the shapes on the pallet.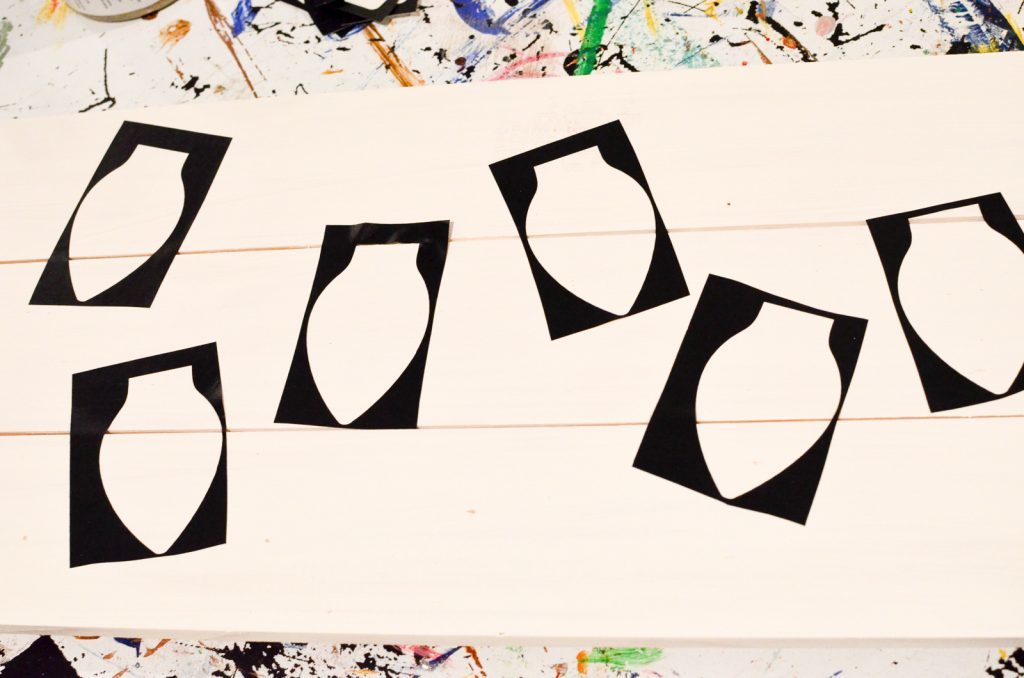 I really wanted bright lights, so I chose five bright paints. I used two coats of paint.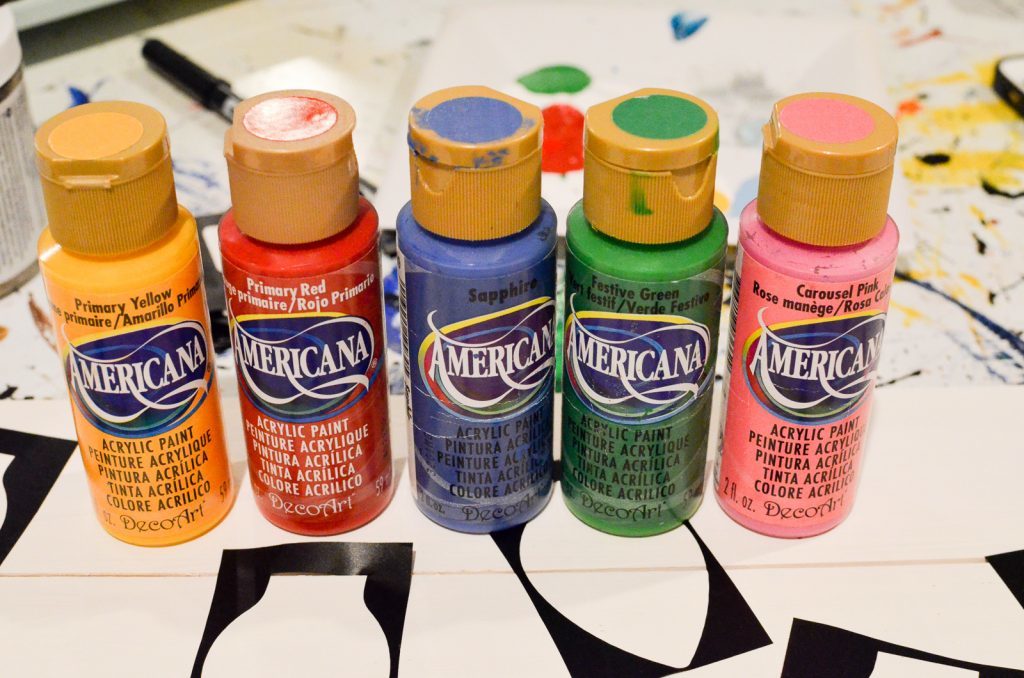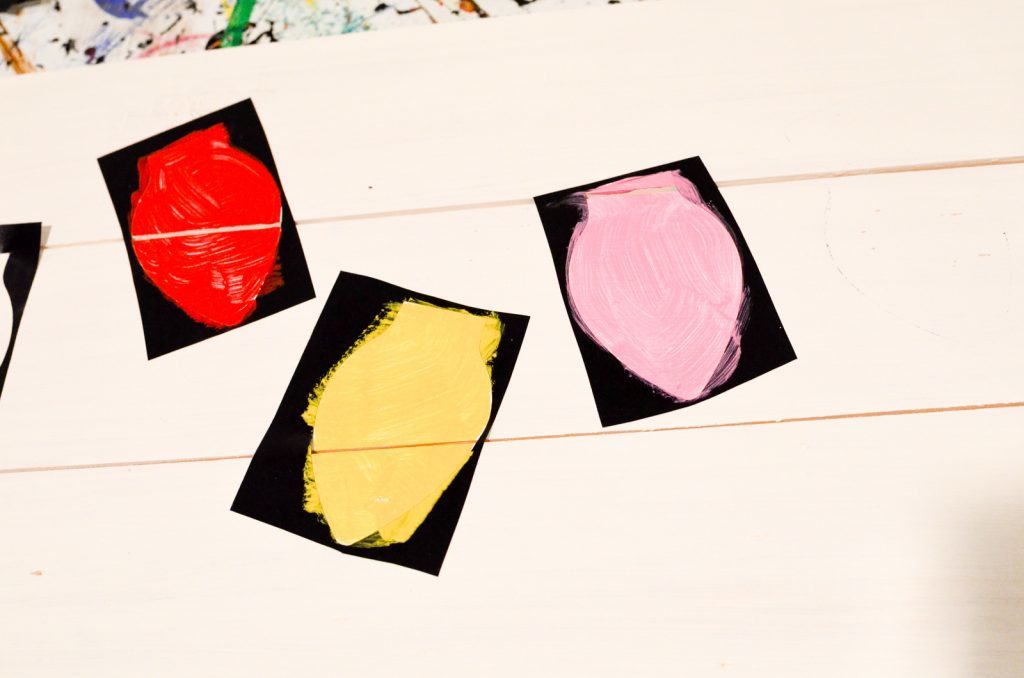 When the bulbs are dry, put the stencil of the base on and paint those in the Metallic. Again, I used two coats.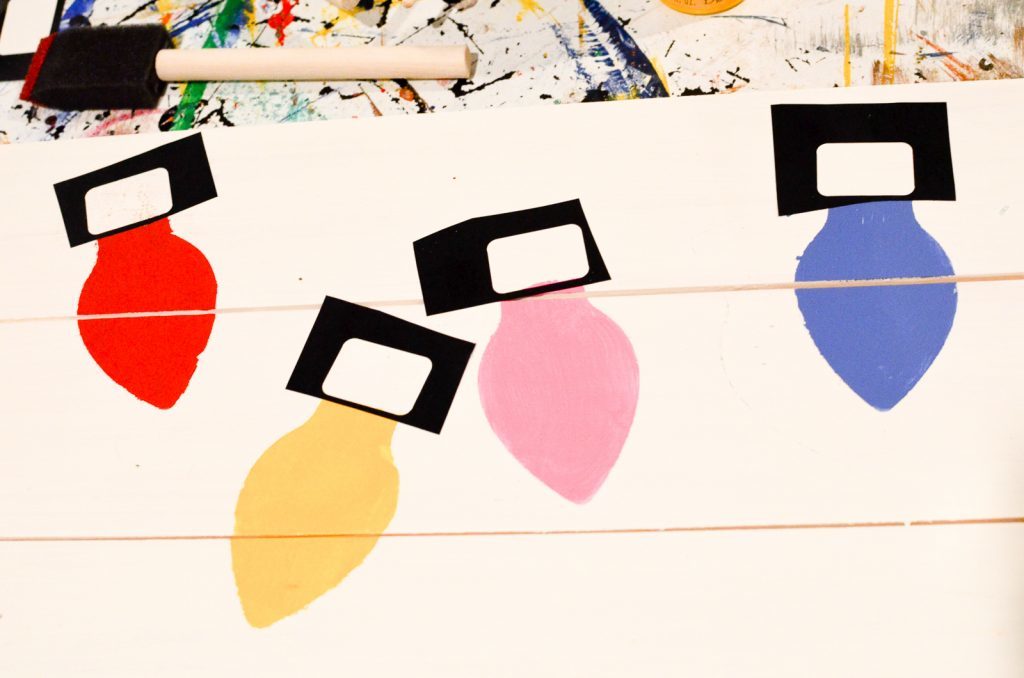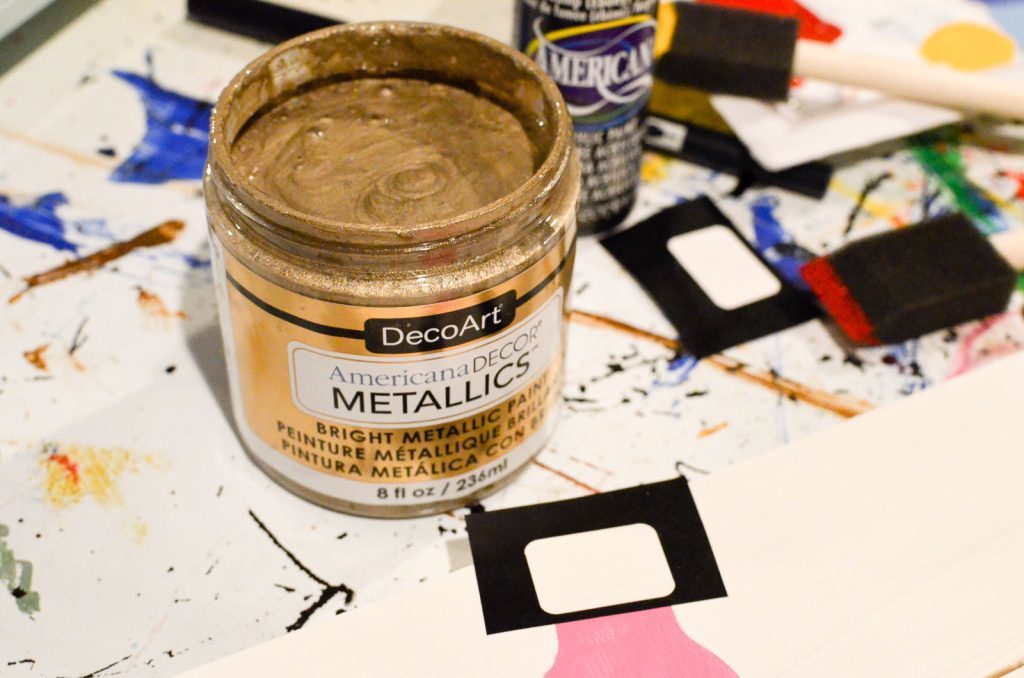 Once everything was dry, I freehanded a cord in the black paint.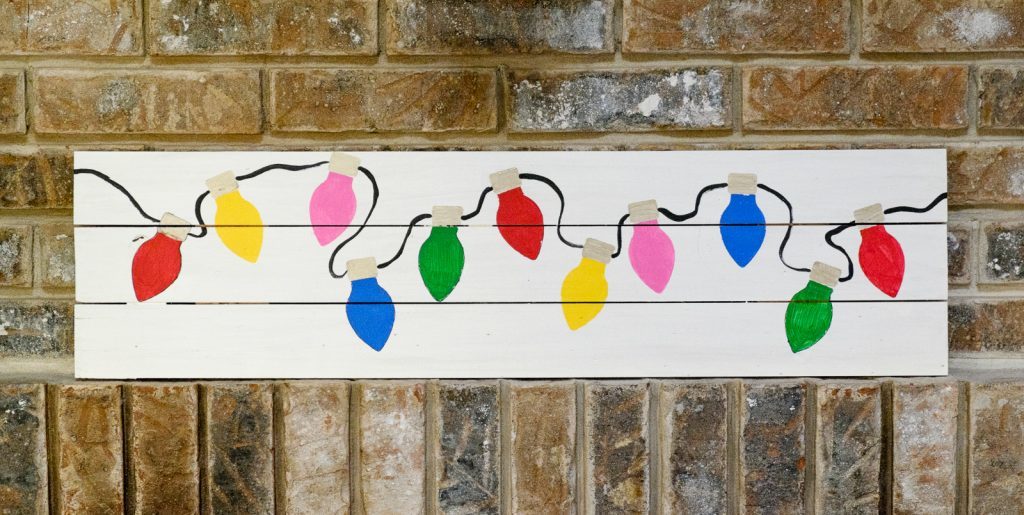 I love my happy little Painted Christmas Lights Pallet! It's such a fun addition to our Christmas decor. It really adds some extra cheer to our fireplace, but it would work equally well anywhere else around the house!