Having kids on summer break can be a very drippy experience. We spend a lot of time at the neighborhood pool and wet towels and bathing suits end up all over the house. I realized too late last year that I just hadn't set up a place for the girls' wet things. Get ahead of summer this year with a basic pallet, a fun stencil, some pretty knobs, and Outdoor Living Paint! I created a fun Hawaiian Inspired Pallet Hanging where their wet things can happily drip away outside.
This post first appeared on the DecoArt blog in my capacity as a Core Blogger.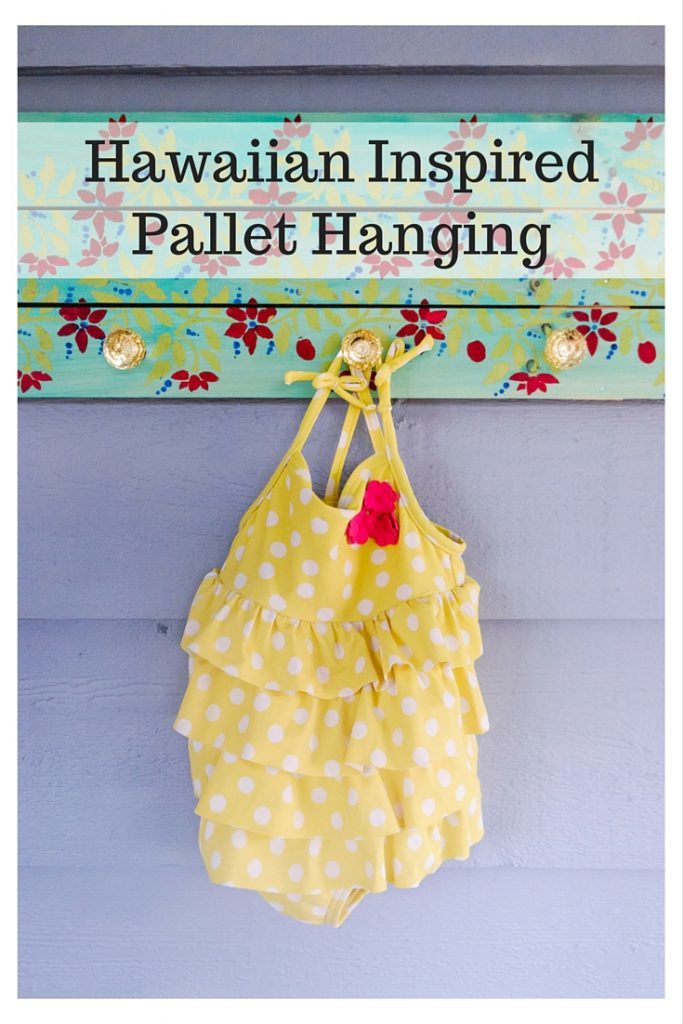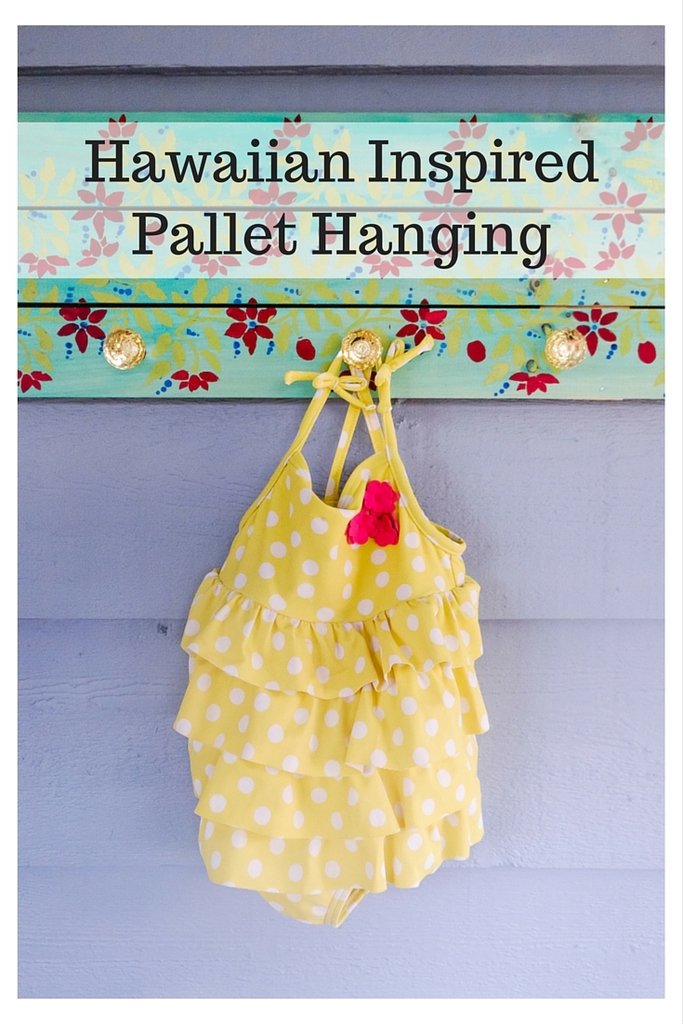 I used:
Americana Decor Outdoor Living Paint in Adirondack, Morning Glory, Ladybug, and Succulent
Americana Stencil in Jacobean Floral
Walnut Hollow Pallet in 7.75″ x 30″
foam stencil brushes
pretty knobs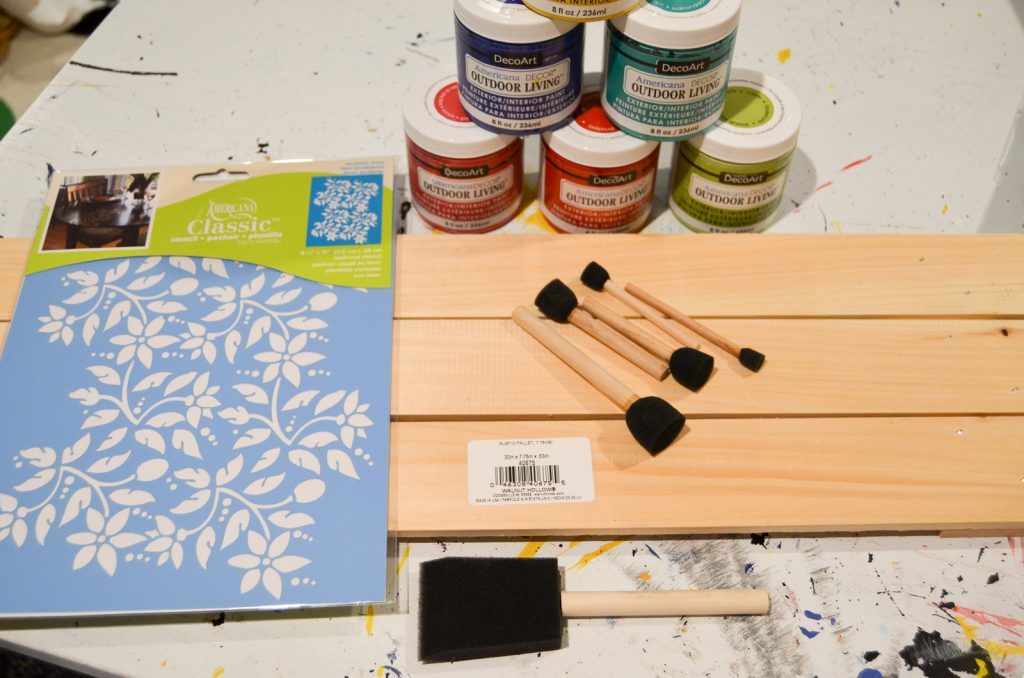 I painted the pallet with one coat of Adirondack.
The stencil looks like it has a lot of detail, but don't be afraid of it! Use a different brush for each color and do one color at a time. Use a dabbing motion and you'll be fine!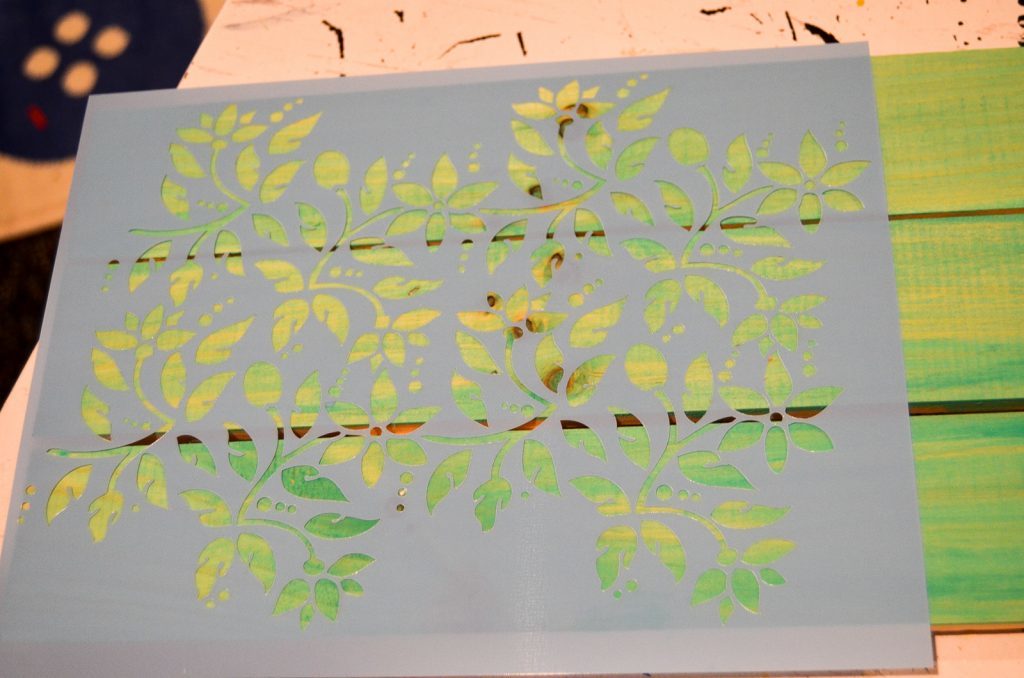 I started by using Morning Glory on the smallest bits.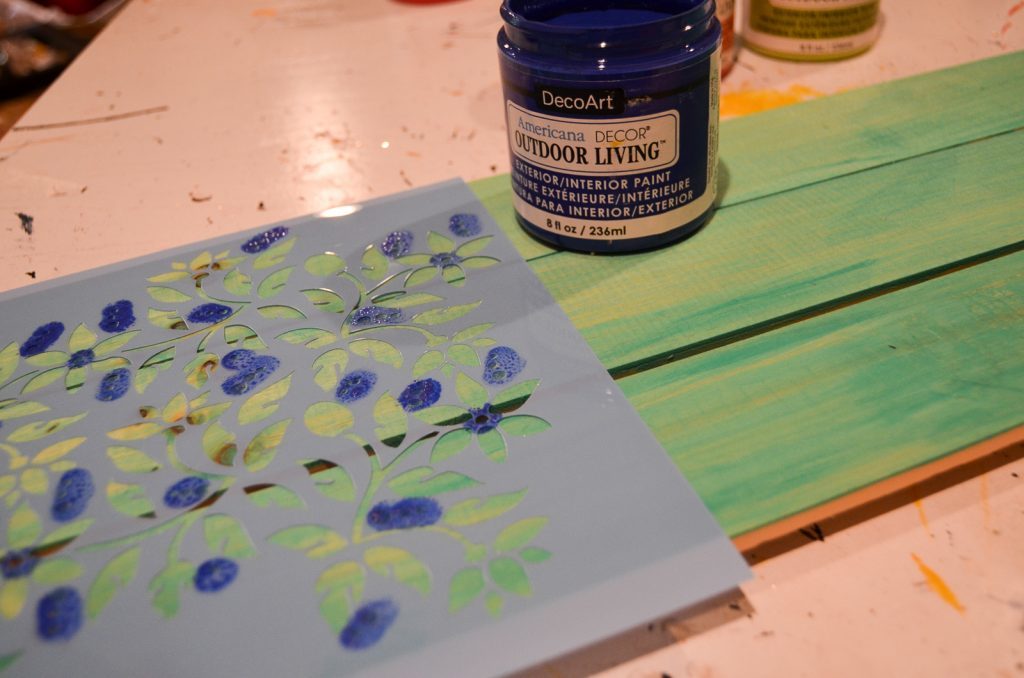 The flowers needed to be Ladybug, of course! That red really pops.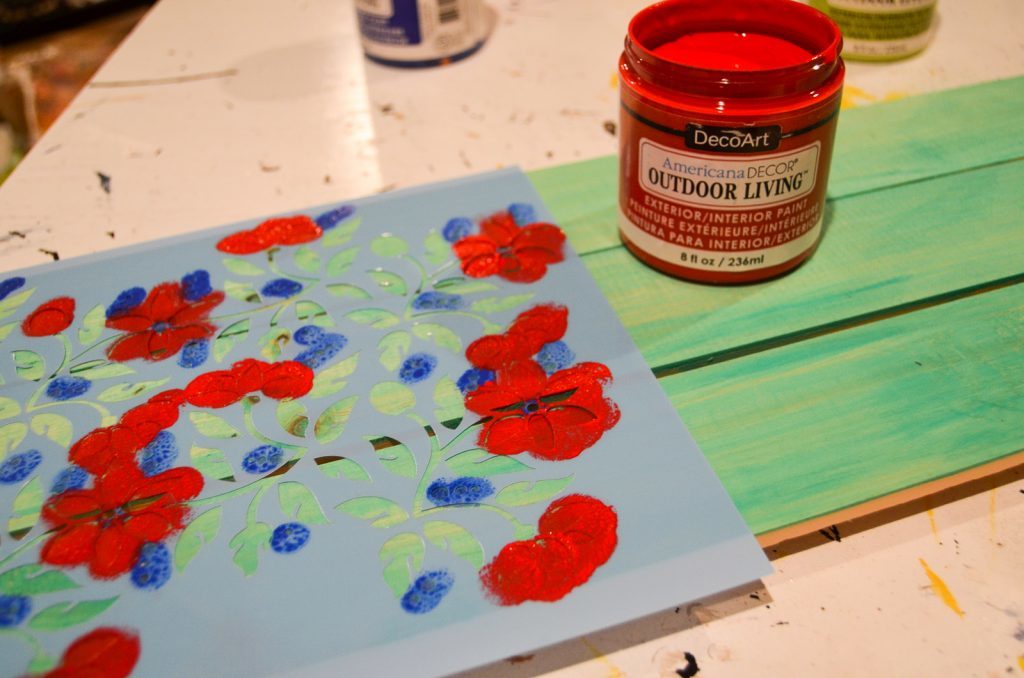 And Succulent for the leaves and stems.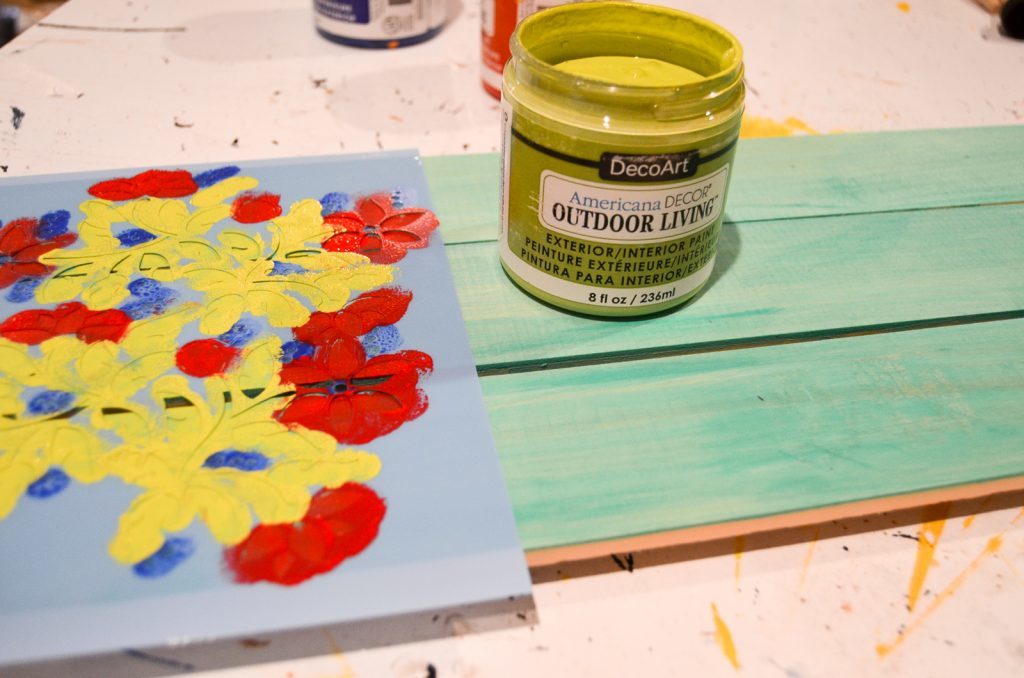 Wait until the first section is dry and then stencil the next section. Keep on going until you've stenciled the entire piece! It really didn't take too long to finish it up and it's so fun to see the bright colors. Once everything was dry, I attached my knobs. You can use hooks, of course, if you prefer!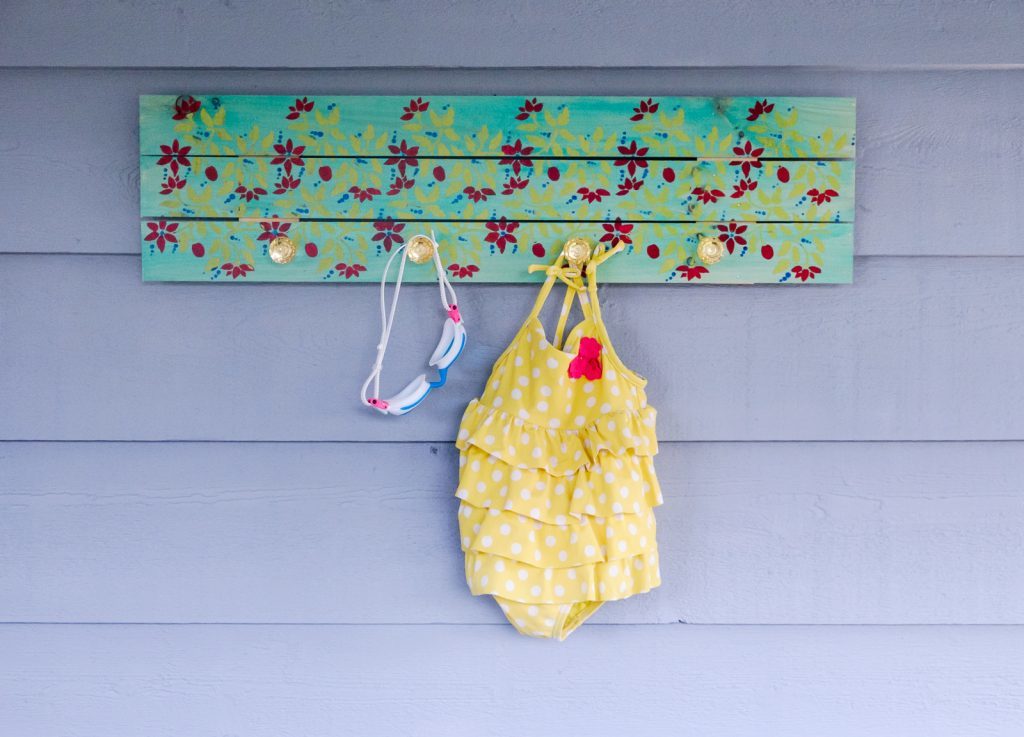 This Hawaiian Inspired Pallet Hanging is not only a fun piece, but it's something that was desperately needed in my house. Or maybe I should say outside my house, because that's where it's hanging!