I just came back from SNAP! and wanted to share with you one of the small projects I made for it. There was a secret sister exchange this year and I LOVE exchanges. I was over the moon when I got Stephanie's name and immediately started work on this unicorn cross stitch.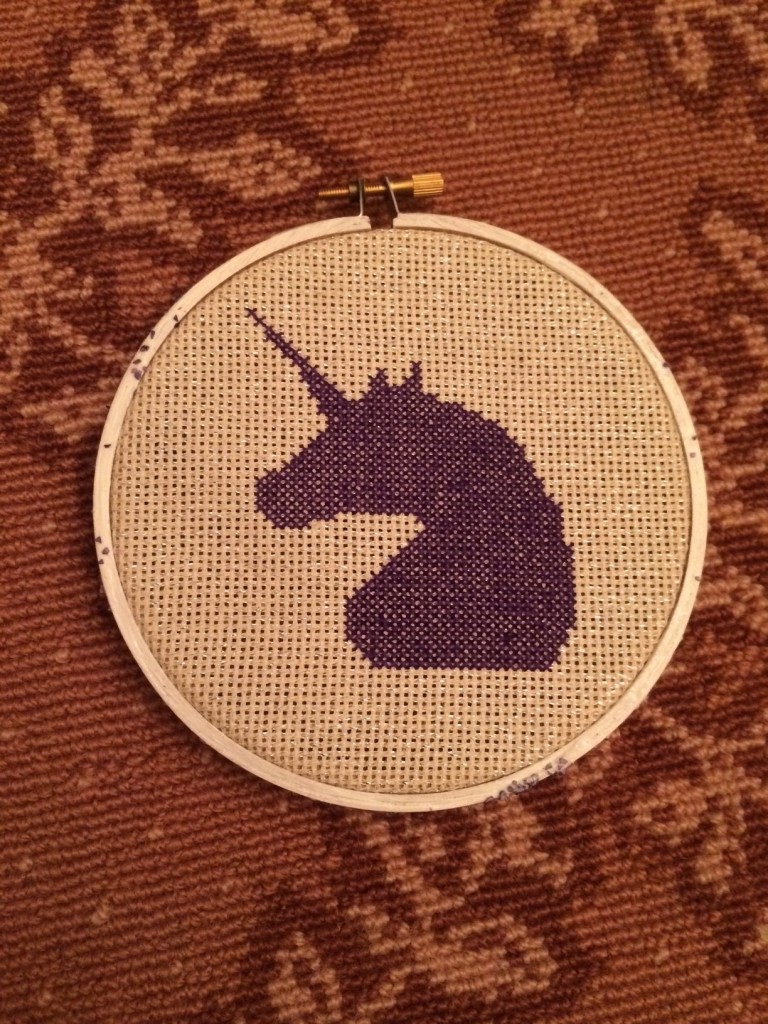 It's hard to tell because of the lighting (I'm sorry I didn't think to snap a picture under better conditions and with my real camera!), but the unicorn is stitched on silver sparkle aida.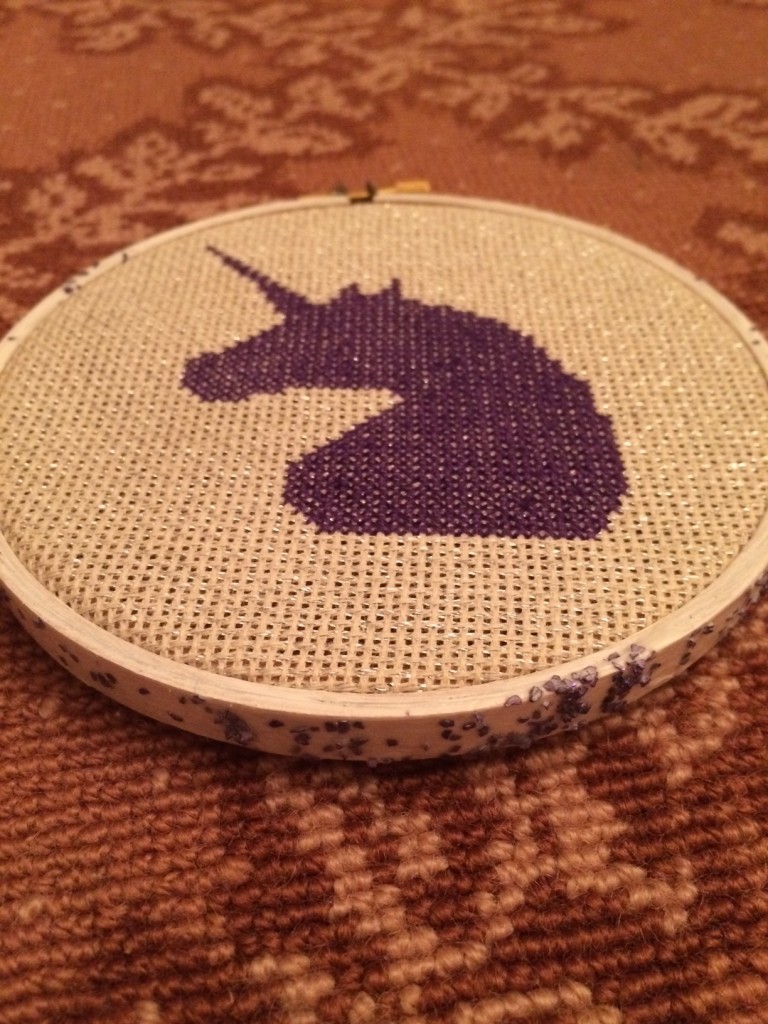 I painted the hoop white, added some purple glitter, and sealed it with Mod Podge for that extra pop.
I had a lot of fun stitching this up!