I was excited to find a swap on Instagram that was all about Doctor Who. I was even more excited when I found out that my partner has many of the same Doctor Who loves as I do. She loves the Tenth Doctor and his sayings, so I immediately hopped onto Etsy to look at cross stitch patterns. I came across this Allons-y pattern by EpicStitchery and knew immediately that I would be stitching it up.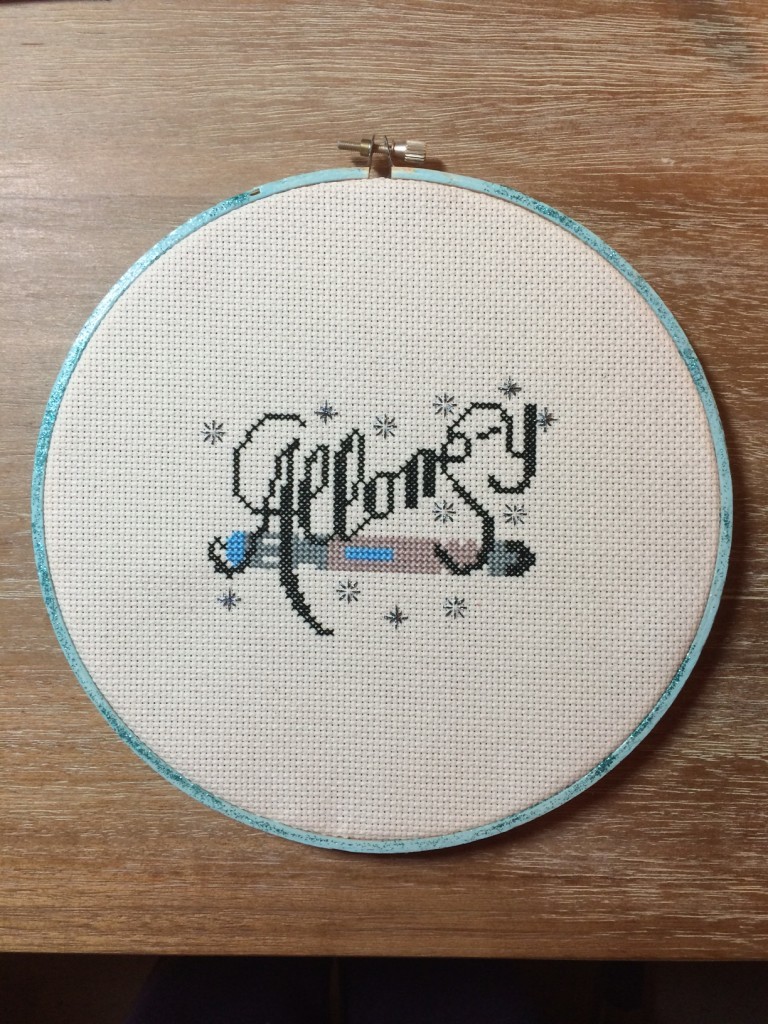 The Allons-y Cross Stitch was a lot of fun stitch and I was surprised at how quickly I finished. I changed the color of the stars to DMC E317 because I wanted some sparkle, but that's the only change I made.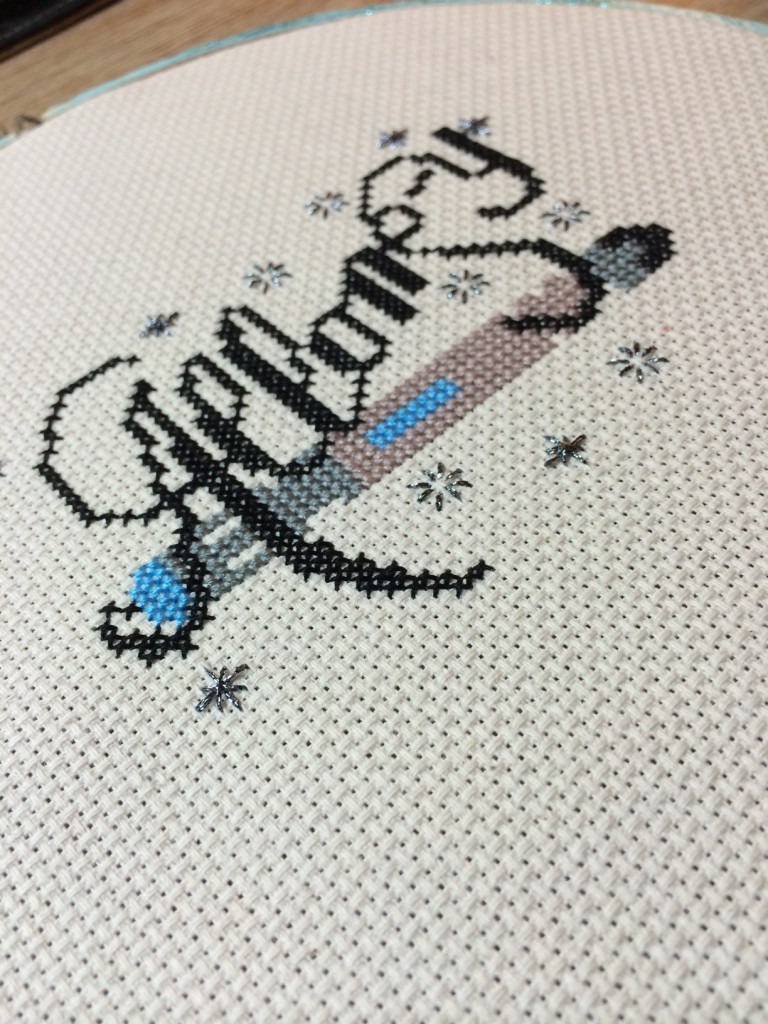 I finished it off with a glitter hoop. I hope she likes it, because I kinda love it! I'm going to be stitching up this pattern for me as well. I suspect it will make regular appearances in geeky swaps!