There's nothing better than going to a baseball game on a beautiful day. We're lucky to have a minor league ballpark nearby and make full use of it. Our first game of the season was absolutely perfect.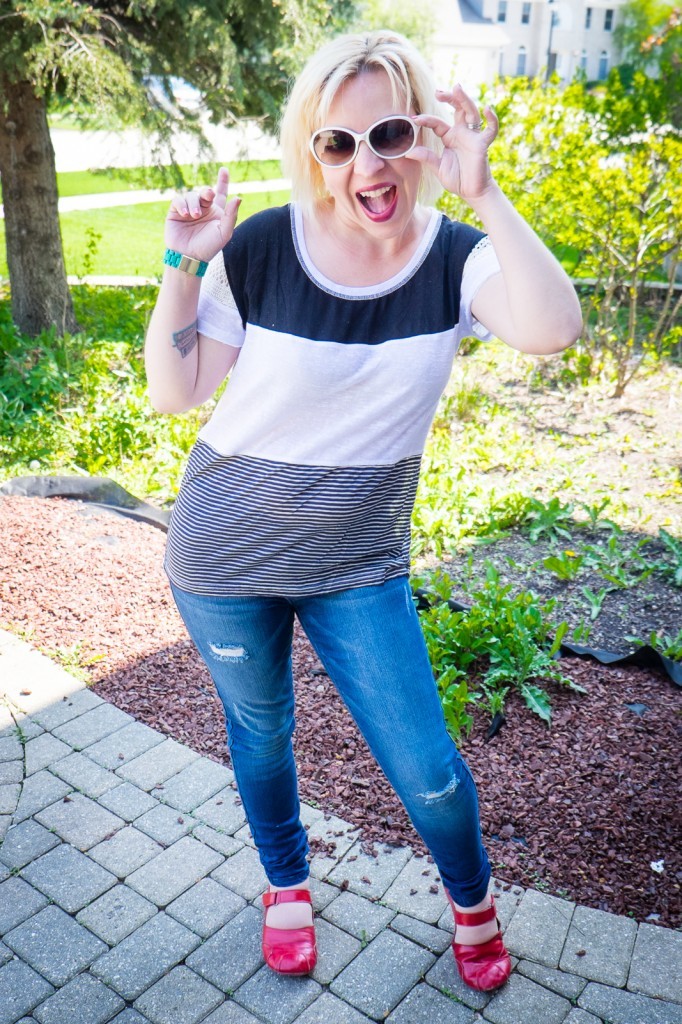 I made full use of my most recent Stitch Fix box. My jeans and shirt are both from it. I love the details on what would otherwise be just a tshirt and jeans. And in case you were wondering, Pippi was in charge of my photo shoot.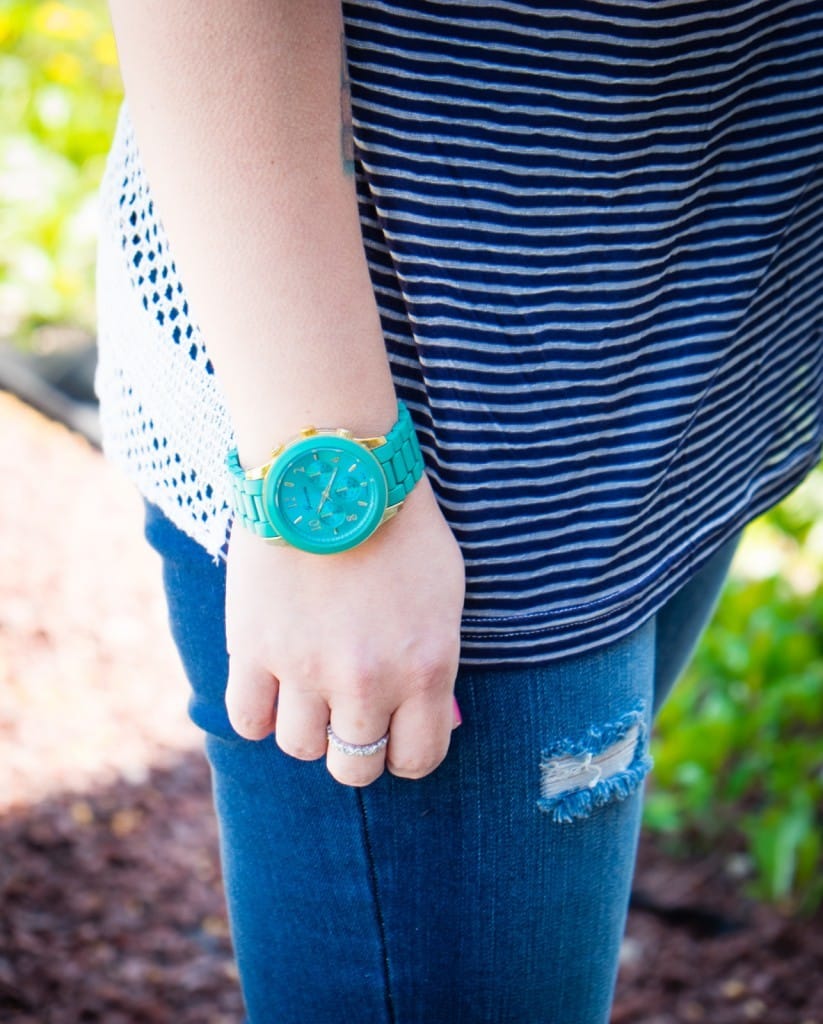 My ballpark style is comfortable with a touch of fun.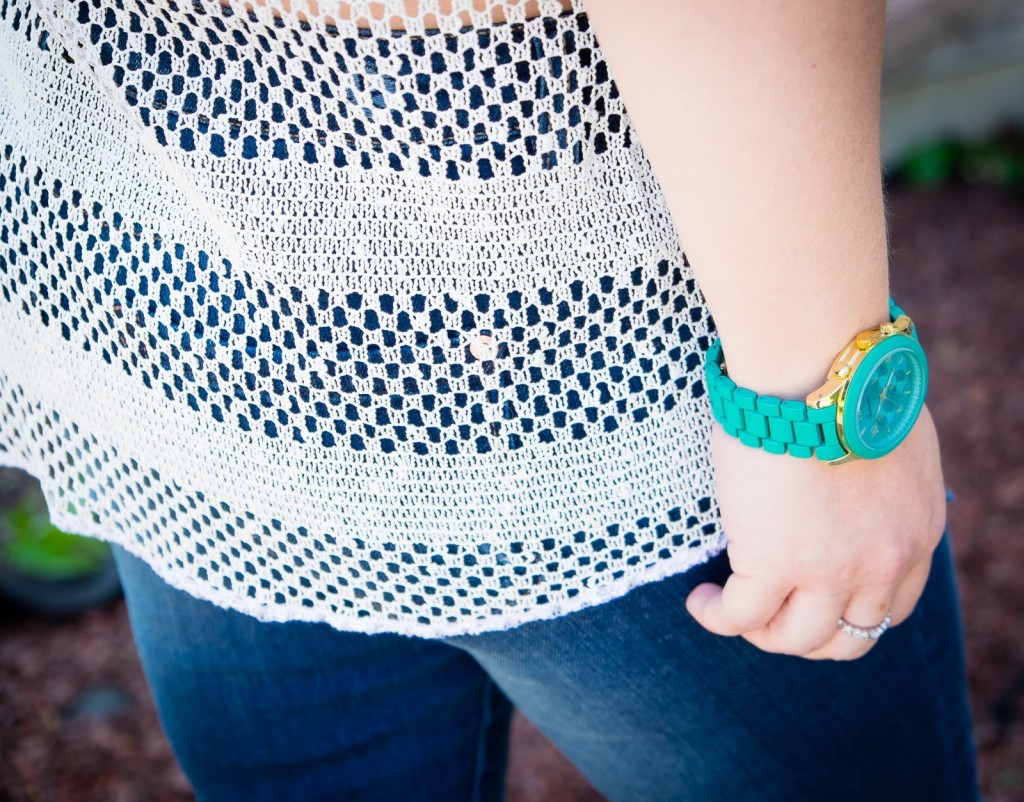 You know I love having my pops of color. I fell in love with this watch after seeing it at the Cents of Style (affiliate link) booth at SNAP and have worn it regularly since receiving it.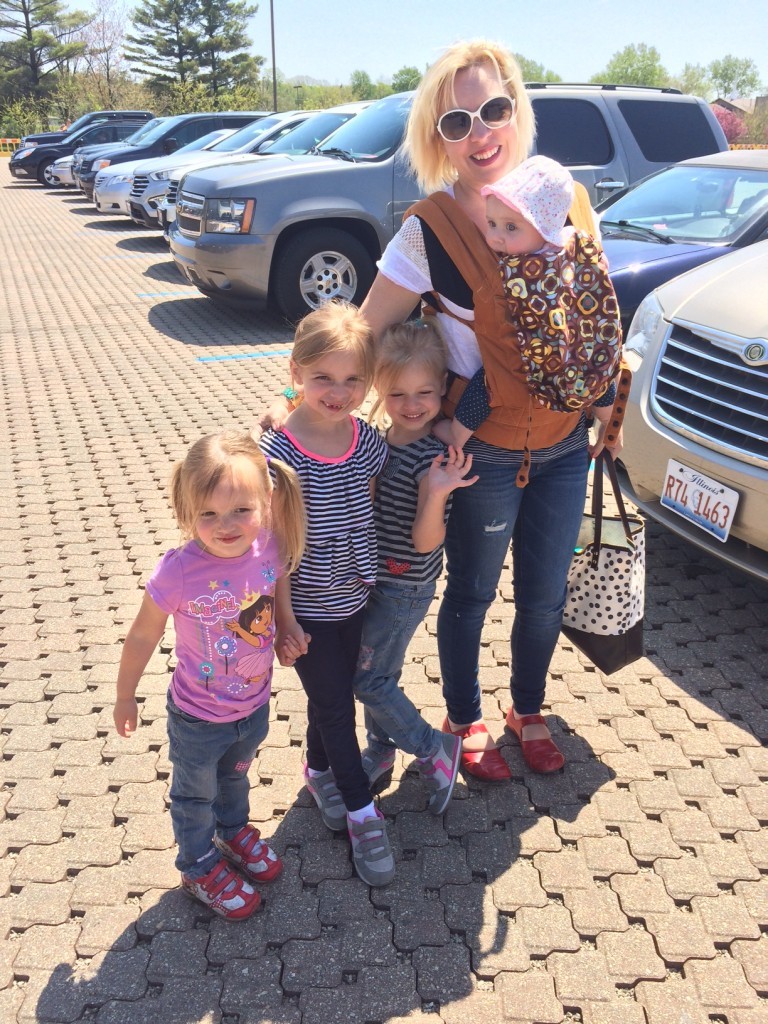 The whole crew.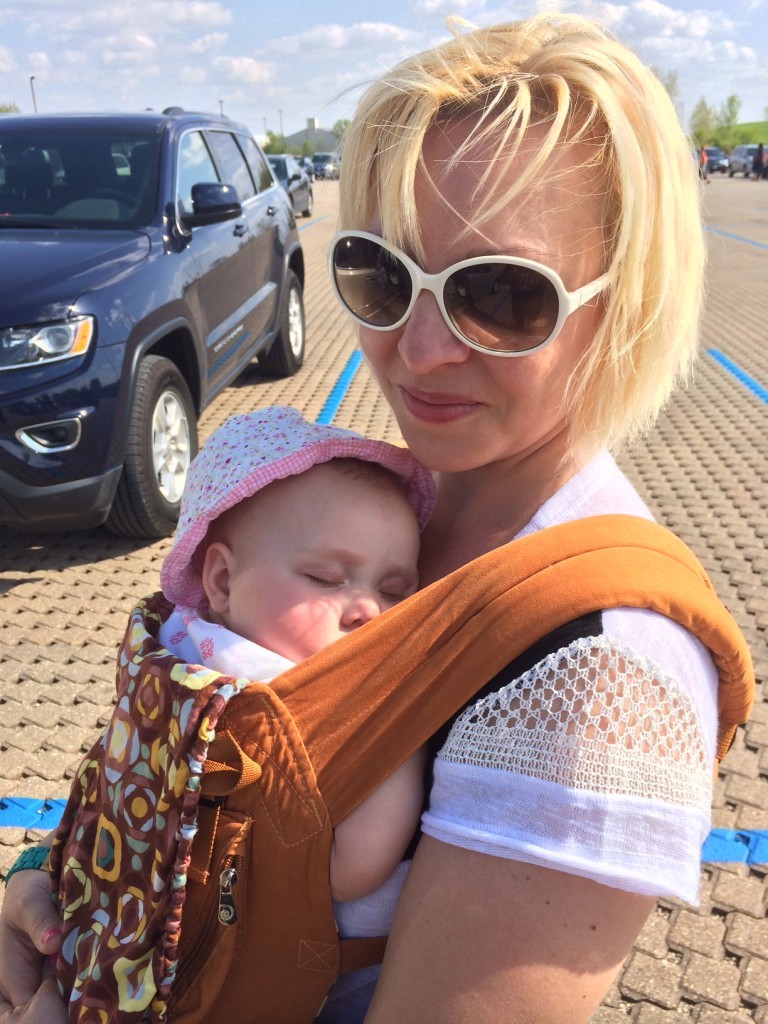 My ballpark style has to be comfortable enough to carry Matilda. And just in case you're in the market for a baby carrier, I've been using my Ergo (affiliate link) for four years and still love it. My entire outfit won't be seen at all times, so having those fun details makes a big difference to me feeling put together. The Cougars lost, but a great time was had by all.
I'm linking up with Two Thirty-Five Designs for Casual Friday.