I love Buffy the Vampire Slayer. When it was on originally, I scheduled classes and work around it. I didn't miss an episode. When Scott and I started dating, I had him watch the whole series. This year, I received two pieces of clothing from Stitch Fix that immediately made me think of Buffy. I wear them in other ways, but I've been really antsy for Halloween so that I could create this Buffy costume from my closet with them.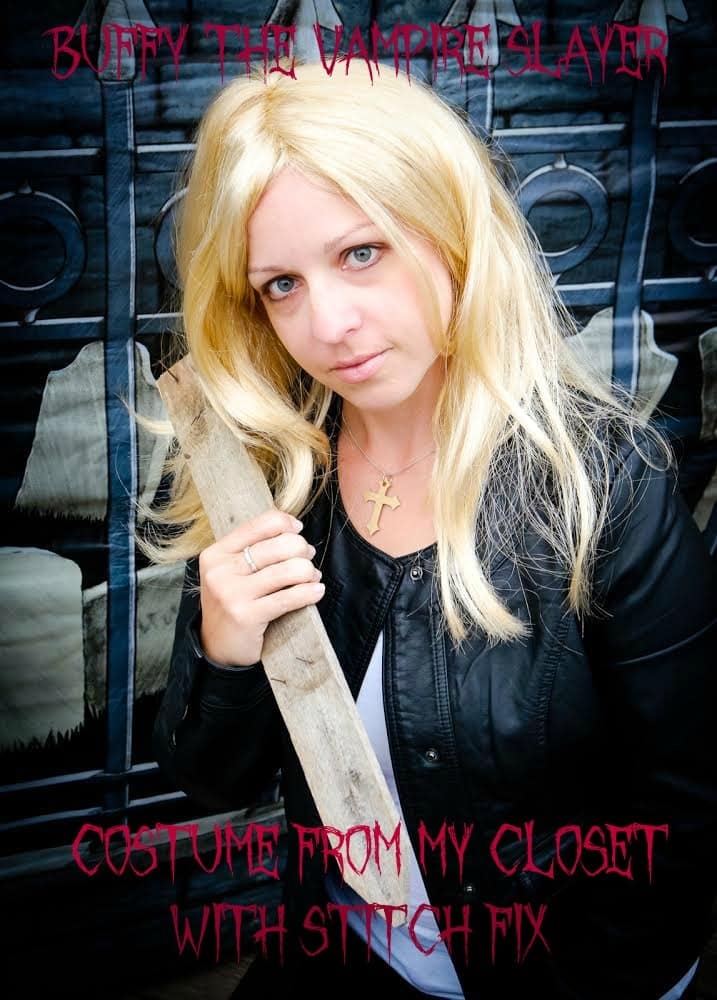 My jacket and pants are both from Stitch Fix. With a simple white shirt, a cross pendant that I made with my Cricut, a broken fence post, and a blonde wig, Buffy came into being.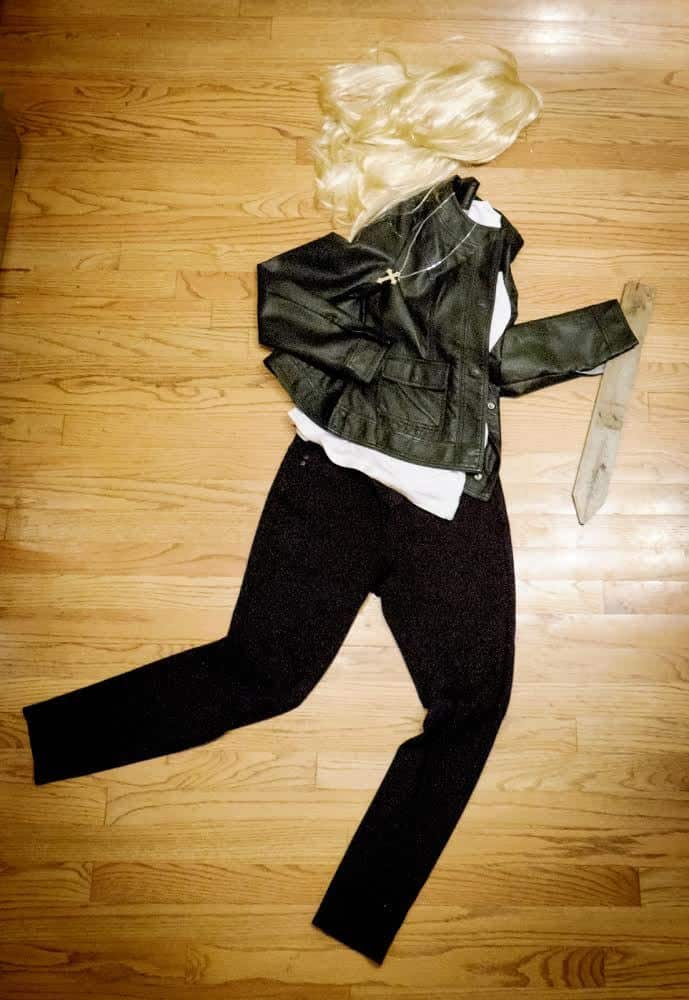 I had so much fun with this. I want to be Buffy all the time. I love that this didn't take any work because I already had what I needed to become one of my favorite characters ever.