With four daughters, we've gotten quite good at the hand me down clothes thing. When we find ourselves shopping for clothes, whether it will be able to be passed down to the next kid is a factor we always consider. Jean jackets are a tried and true piece for us and I love that one girl can wear it and it can make it to the next while still being in good condition. They're also super customizable, so we can update it so it doesn't have that hand me down feel. This Easy Jean Jacket Update with Sparkly Trim has an old jacket feeling like new for a sparkle loving girl. This post first appeared on the Expo International blog.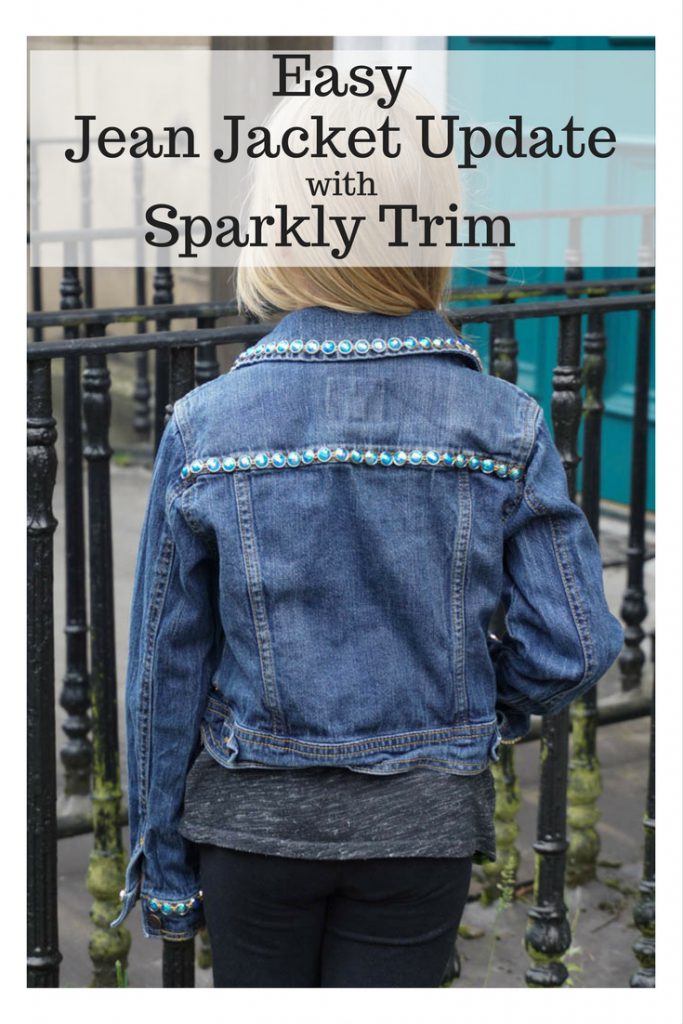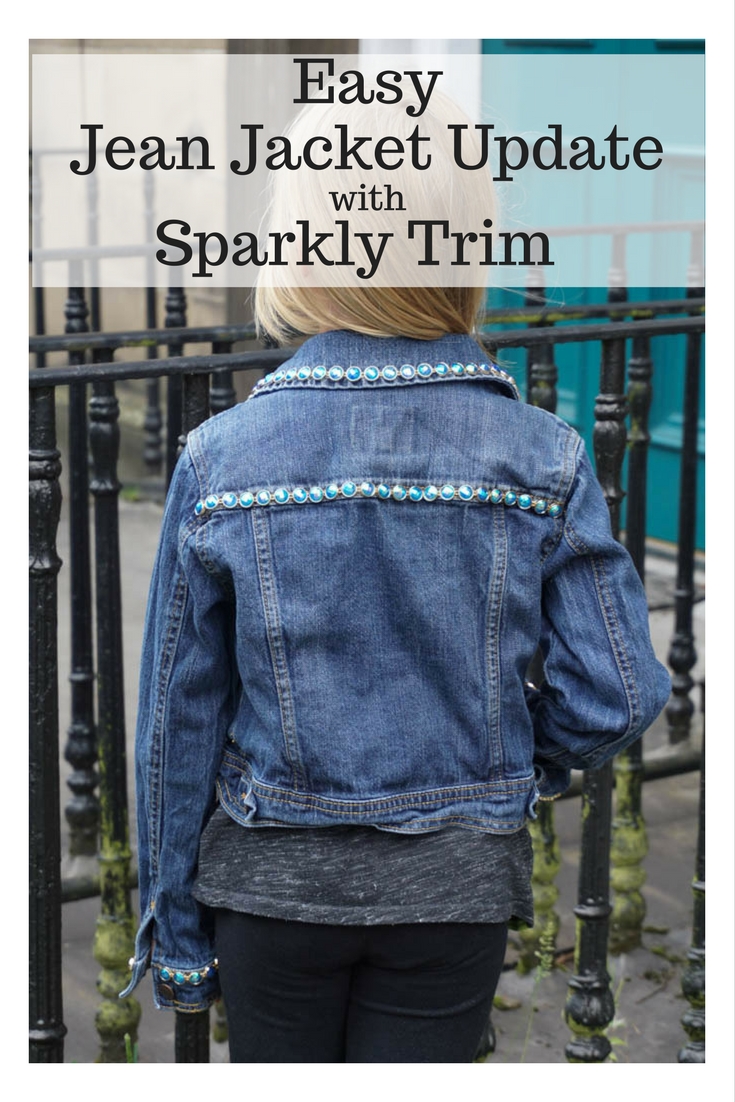 Supplies:
jean jacket
gold thread
glue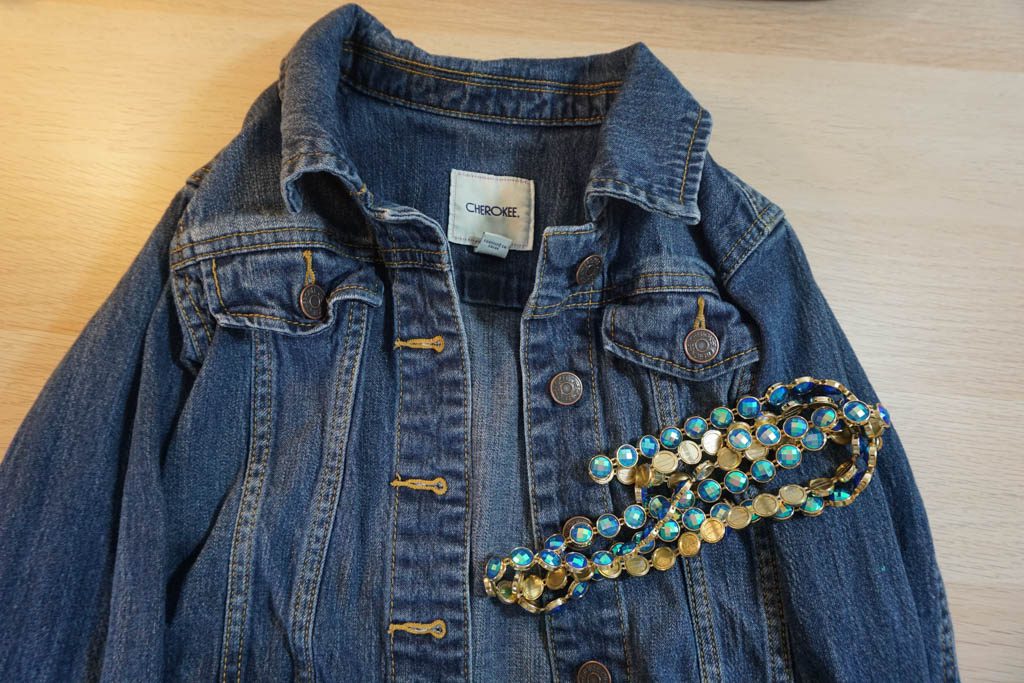 I used glue to place the trim where I wanted it and then stitched it securely in place. I think the glue would be enough if you don't have super active kids, but I wanted to make sure that this would last for more of my girls to wear.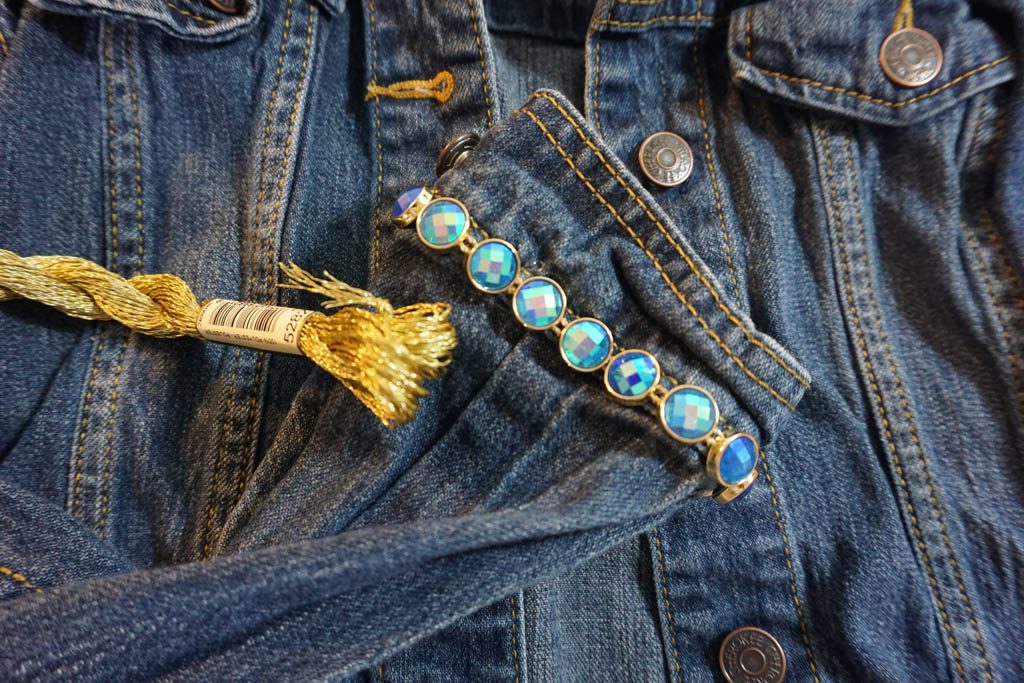 I attached the trim to seams on both cuffs, the collar, and the seam on the back.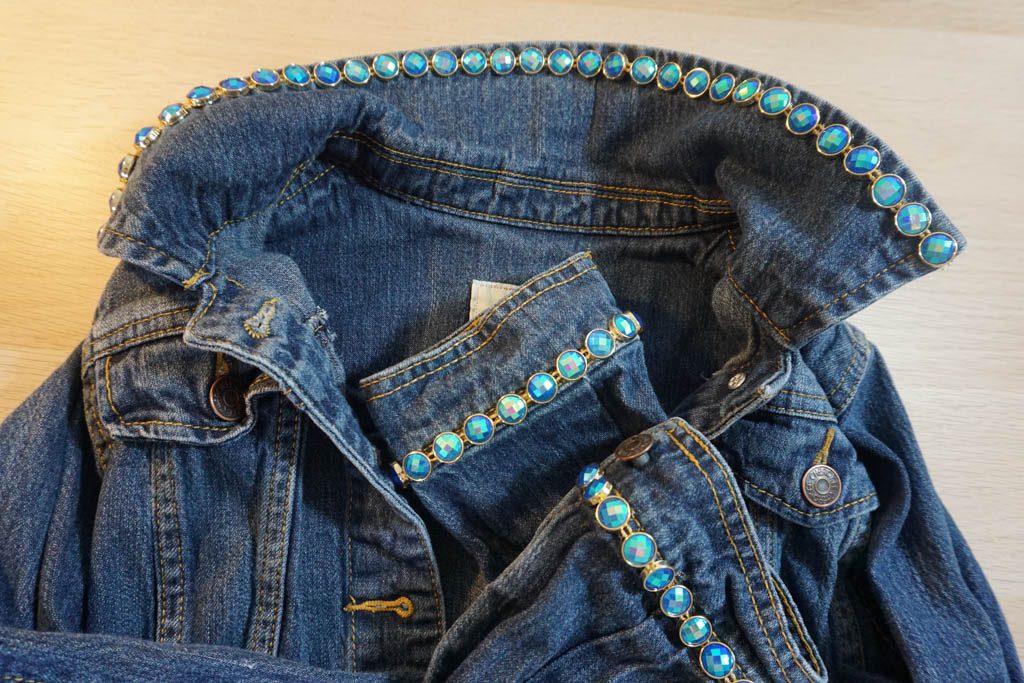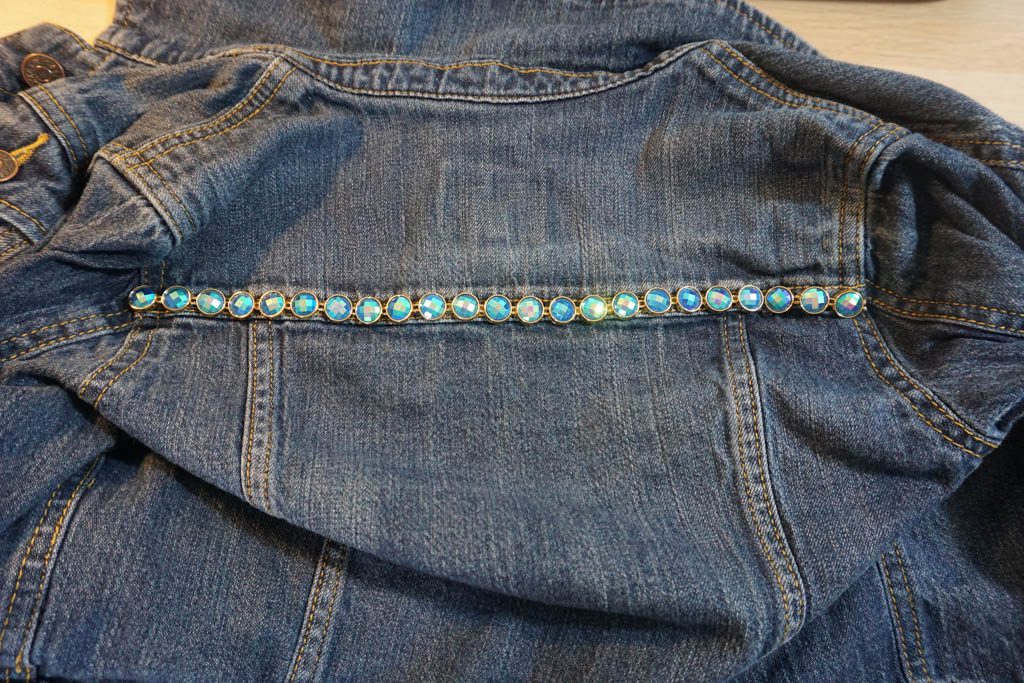 I'm really loving how this Easy Jean Jacket Update with Sparkly Trim turned out. It was a quick project and gave an old jean jacket new life. The trim gives the jacket fun sparkle and my daughter feels like it's a brand new piece.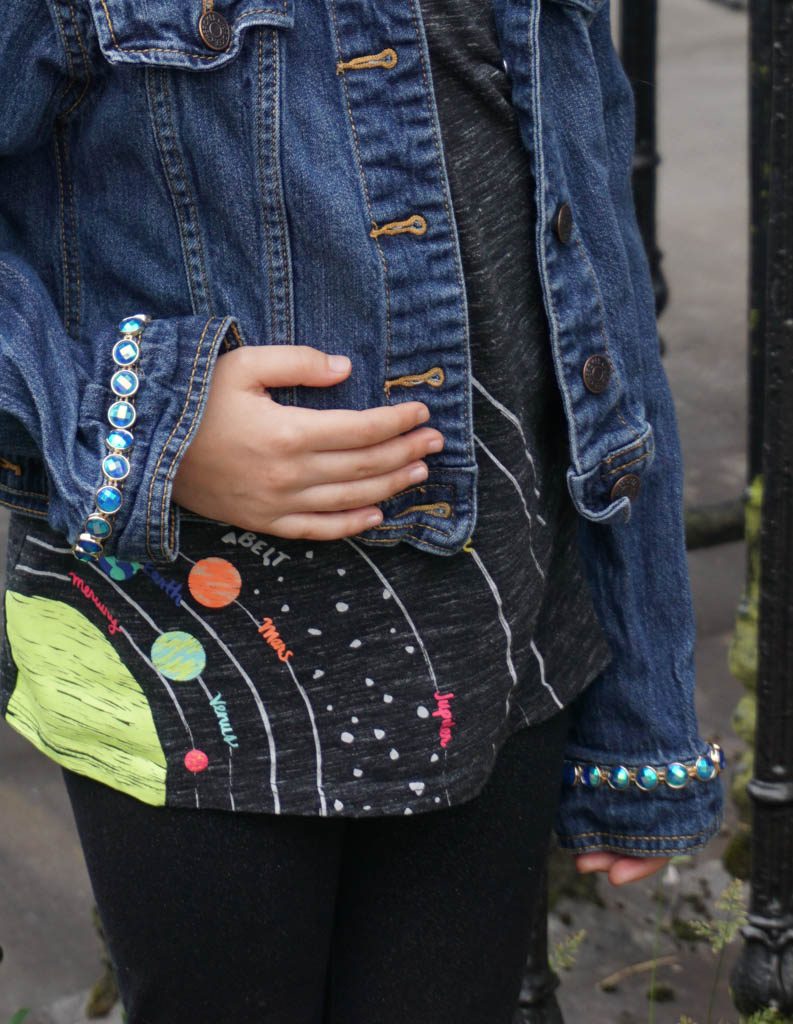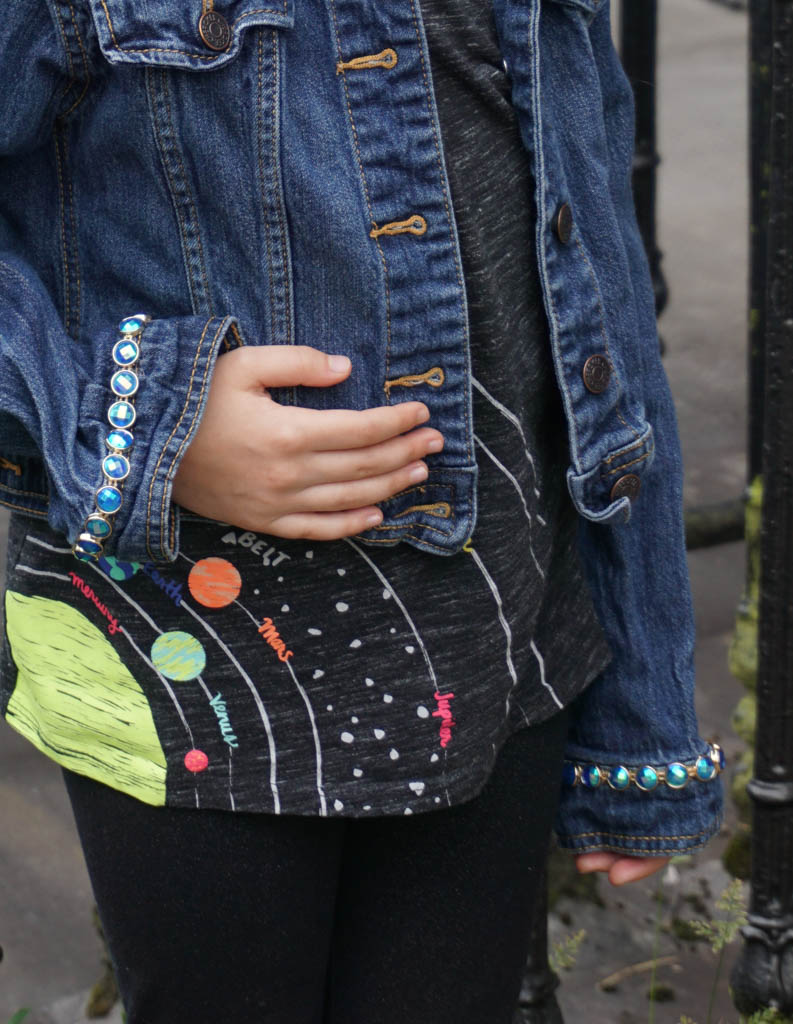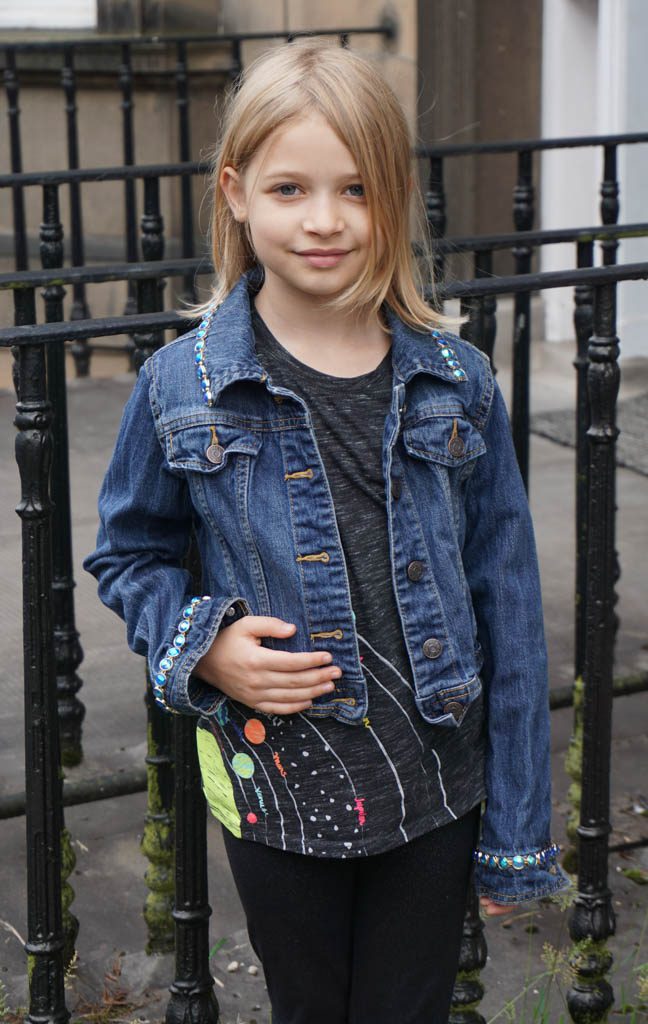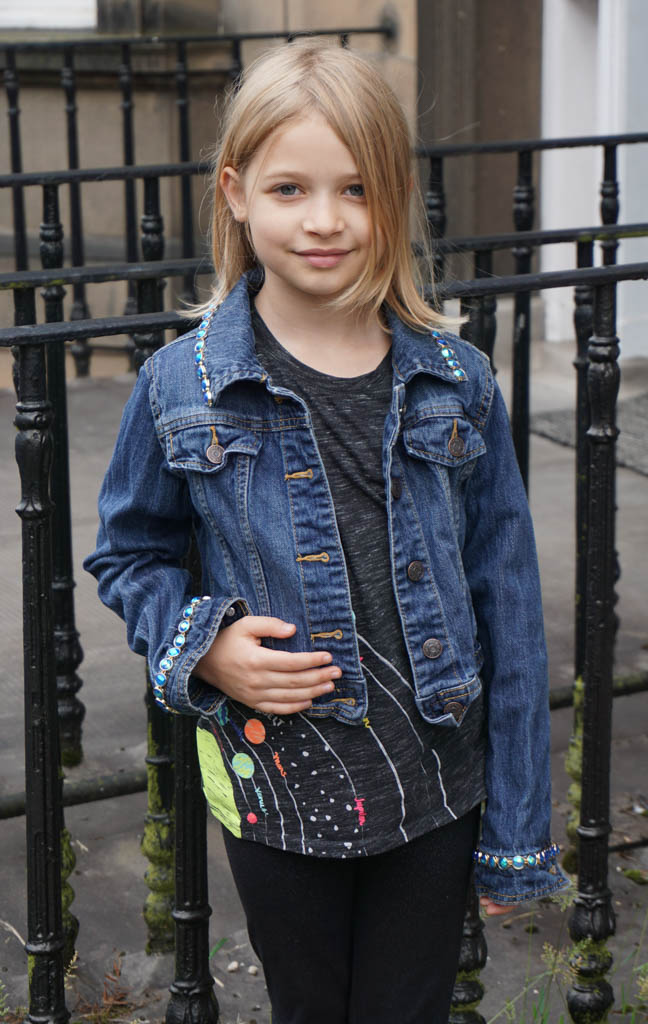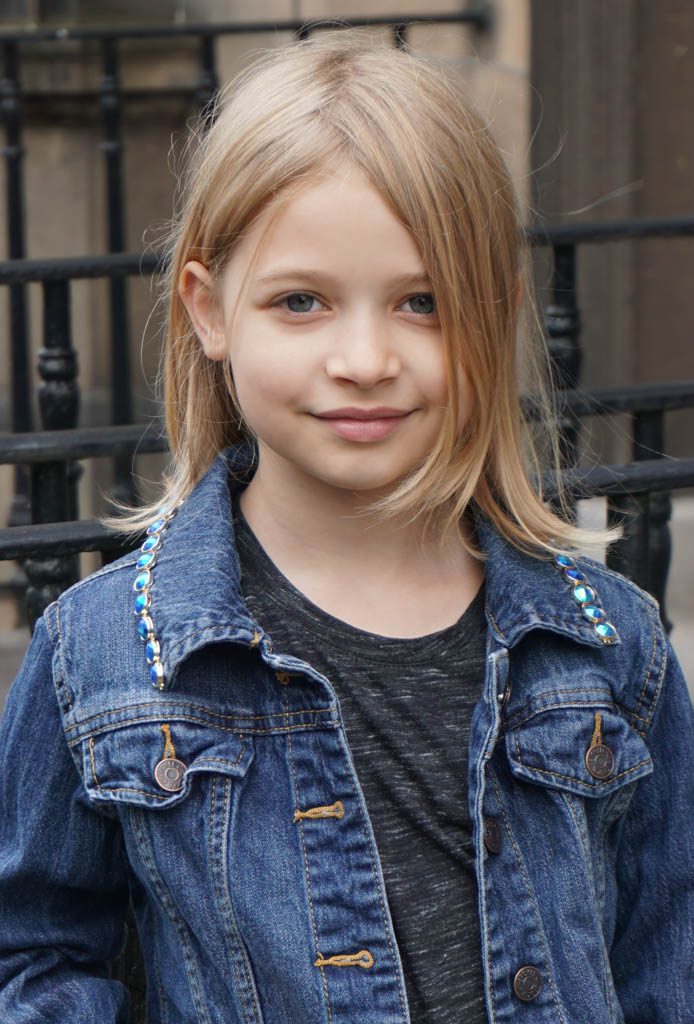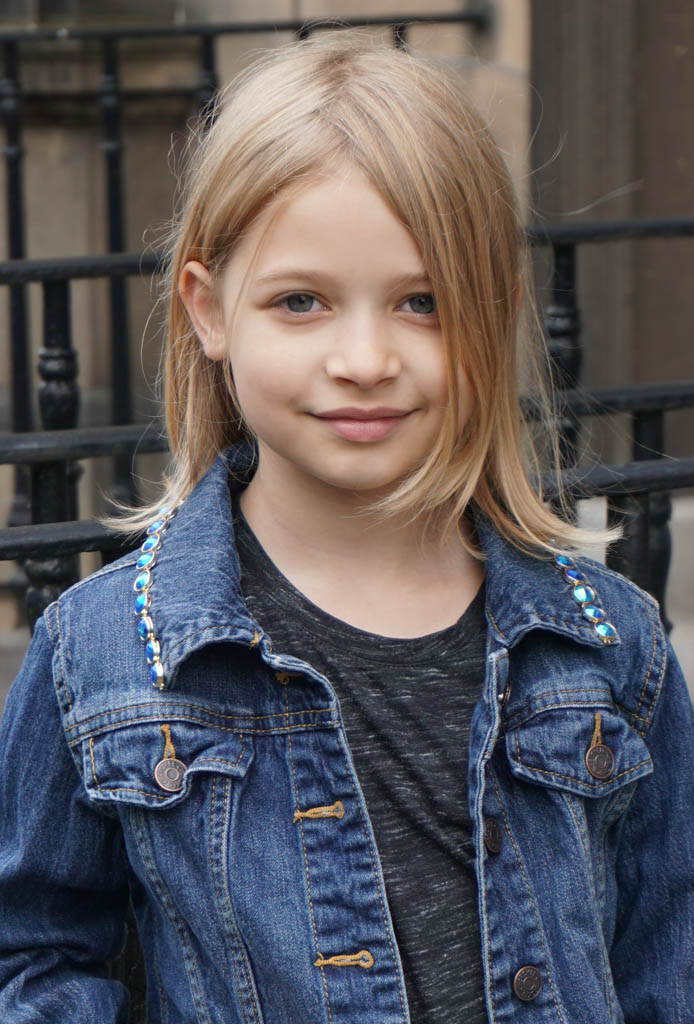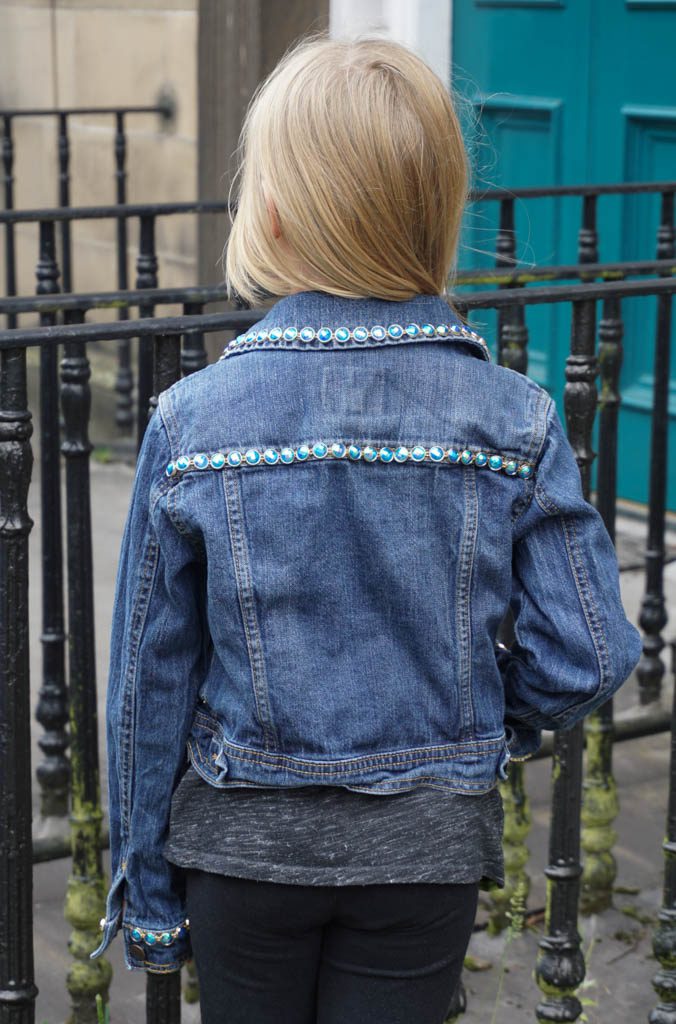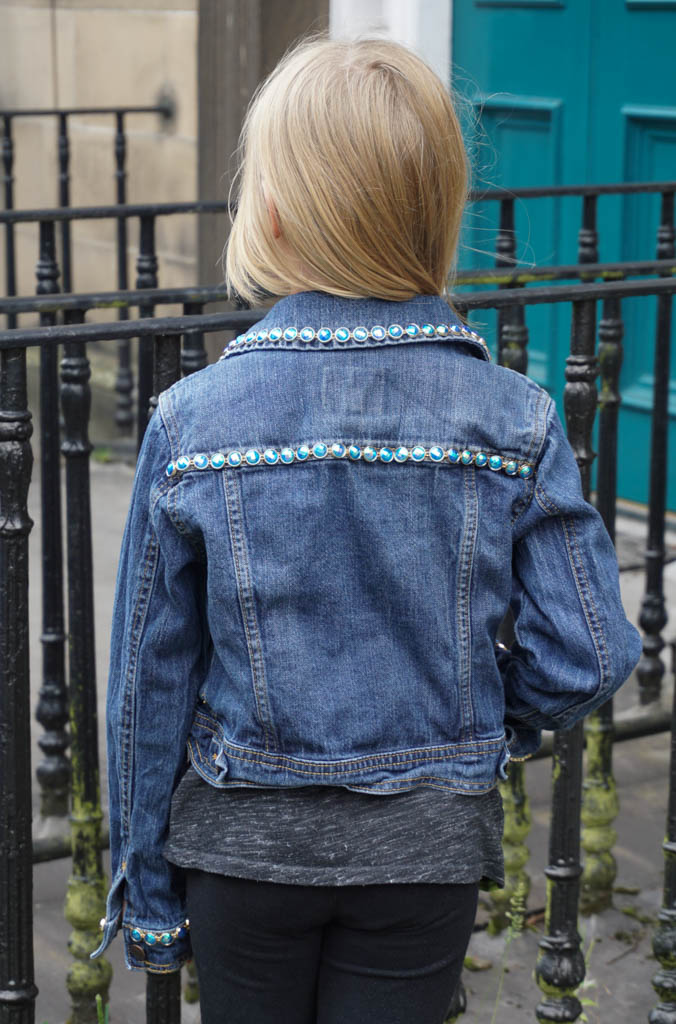 SaveSave